All #BoutiqueBosses have been there at some point, overwhelmed, underprepared, and unorganized. The #BoutiqueBoss Planner is almost here, and let us tell you first hand, she's a lifesaver.
What makes the #BoutiqueBoss Planner different from any other Planner on the market is that it's more than just a "day planner". Our #BoutiqueBoss Planner is a small business must-have, with every page specifically designed with a small business owner in mind. Our #BoutiqueBoss Planner has pages dedicated to Goal Planning (annual, quarterly, and monthly goals), Tracking (inventory, sales data, social media audiences), Holiday Collection and Promotion Planning, and Business Checklists (annual, quarterly, and monthly)!
This year, the #BoutiqueBoss Planner included some pretty cool new features that you'll absolutely want in your life, like, yesterday.
The #BoutiqueBoss Planner goes on pre-sale in October, so there's no time to waste! Let's get into these new features!
Be the first to know about Boutique Boss Planner details by getting on the interested list here!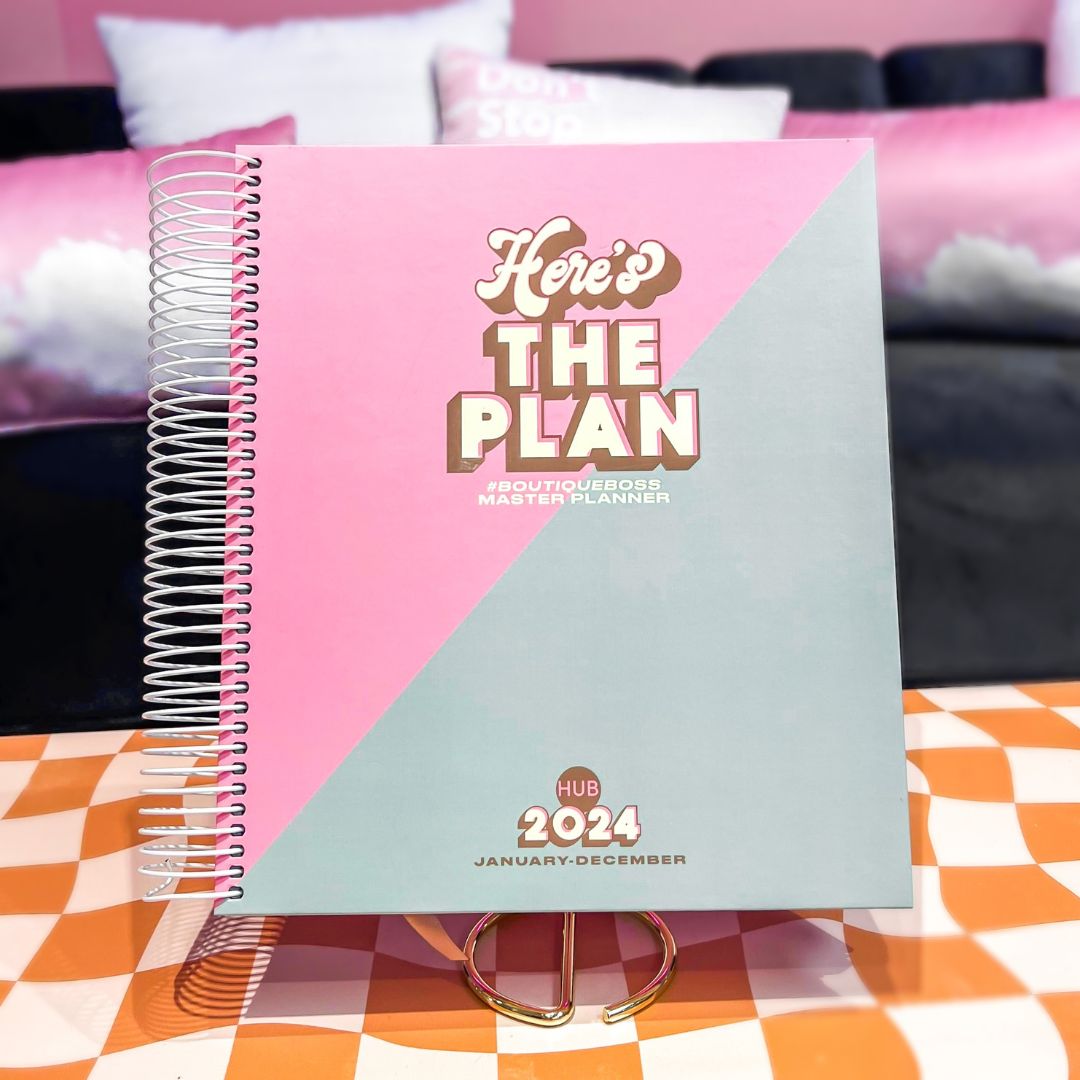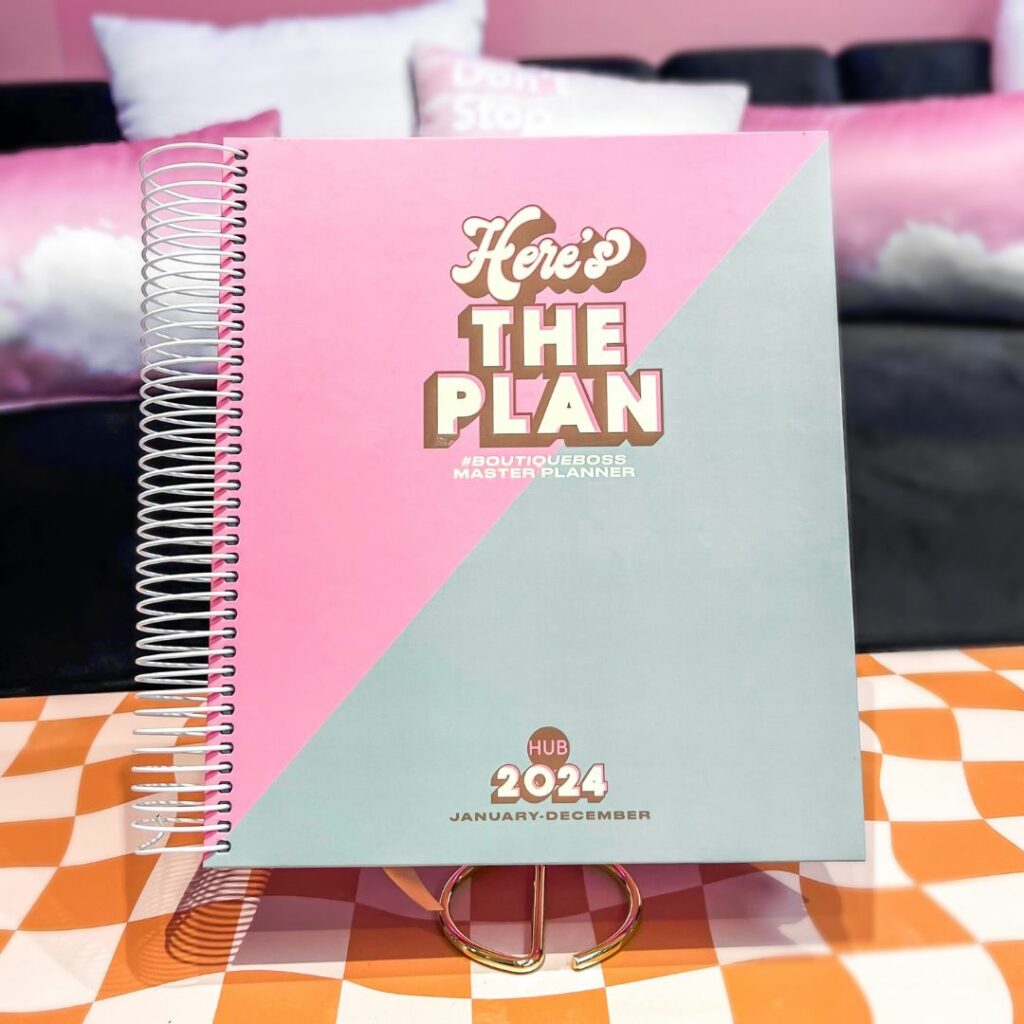 1. All-In-One Planner + Content Creator
This year, our #BoutiqueBoss Planner and Content Creator have been combined into a single, all-in-one product, making them easier to use and take along for the ride!
2. Marketing and Buying Guide
Inventory buying and marketing efforts go hand-in-hand, which is why we added a brand new section to help you plan out your collections and campaigns in advance, all while keeping those open-to-buy numbers in mind!
3. Weekly Content Creator Layout
If you love seeing and planning a whole week's worth of content at once, then you're going to love the new weekly, two-page content spreads! There's space for all social channels, emails, texts, AND your app!
Updated Fan-Favorite Features
Manifesto: Nothing speaks louder than your own affirmation. It's time to write it down, scream it from the mountain tops, or tell your mother-in-law, "I am going to have the most amazing 2024 ever!"
Self Assessment: Where are you today? What are your strengths? What are your weaknesses? What opportunities did you miss in 2023? Let's get it nailed down and build upon what we learned in 2024.
Success Road Map: What were your most successful strategies in 2023? What are the upcoming trends for 2024? The path to success can be rough – use this planner to straighten it out.
Goal Setting and Tracking: Where do you want to be this time next year? What do you need to accomplish every month to get there? This section will help you lay it out and stay on track.
Inventory & Sales Tracking: Exclusive to the #BoutiqueBoss® Planner, use our retail math cheat sheets to know your numbers on a new level plus track sales, margins, and inventory levels for a complete view of your overall ROI.
Social Tracking: Social media can fuel your business and bring in new customers more efficiently and effectively than any other way. Use this section of the planner to track your social growth, and make sure your efforts are working!
Weekly Planning Layout: Business and life go hand-in-hand, and this is the only day planner that takes both of those aspects and puts them together, so you can plan for both, in one single place!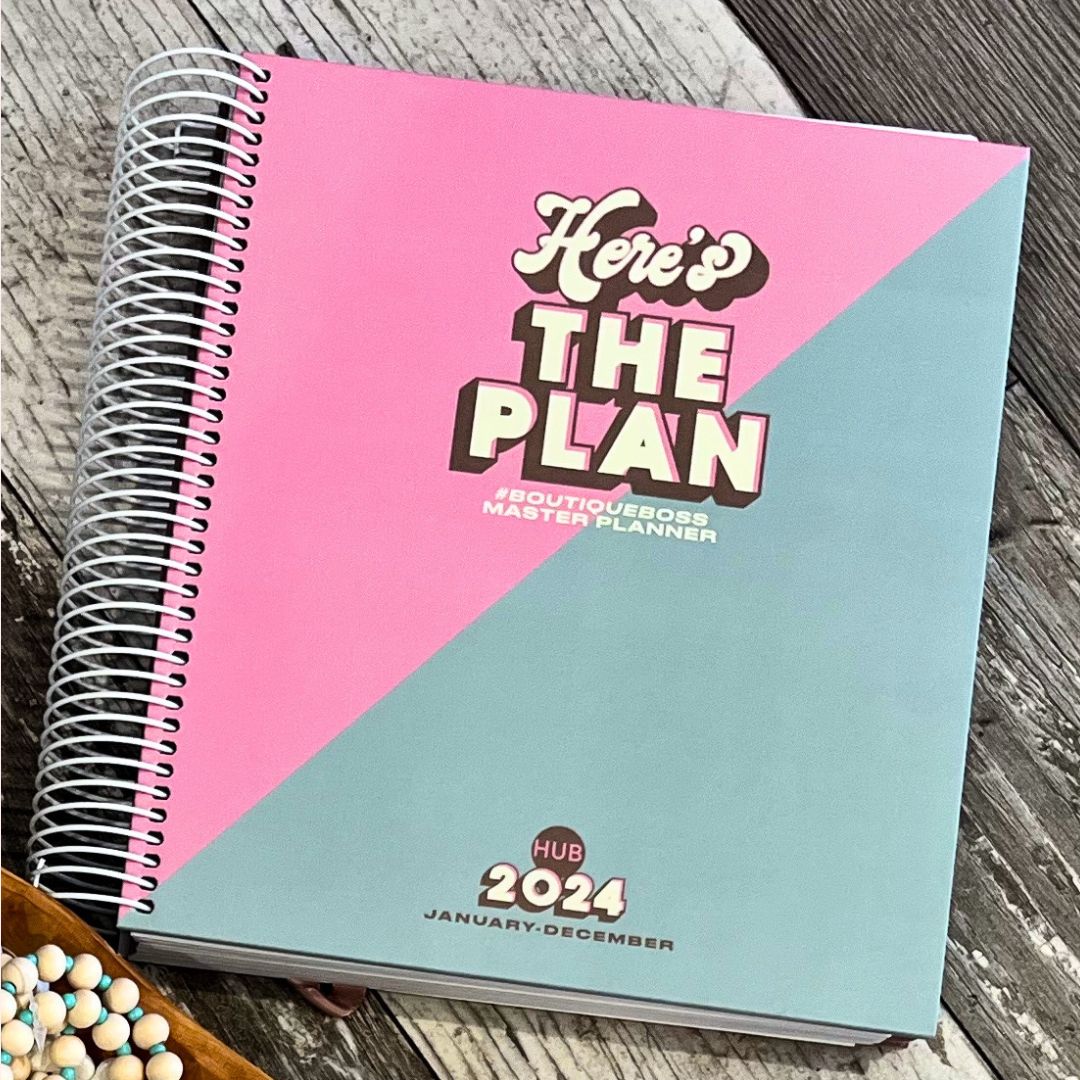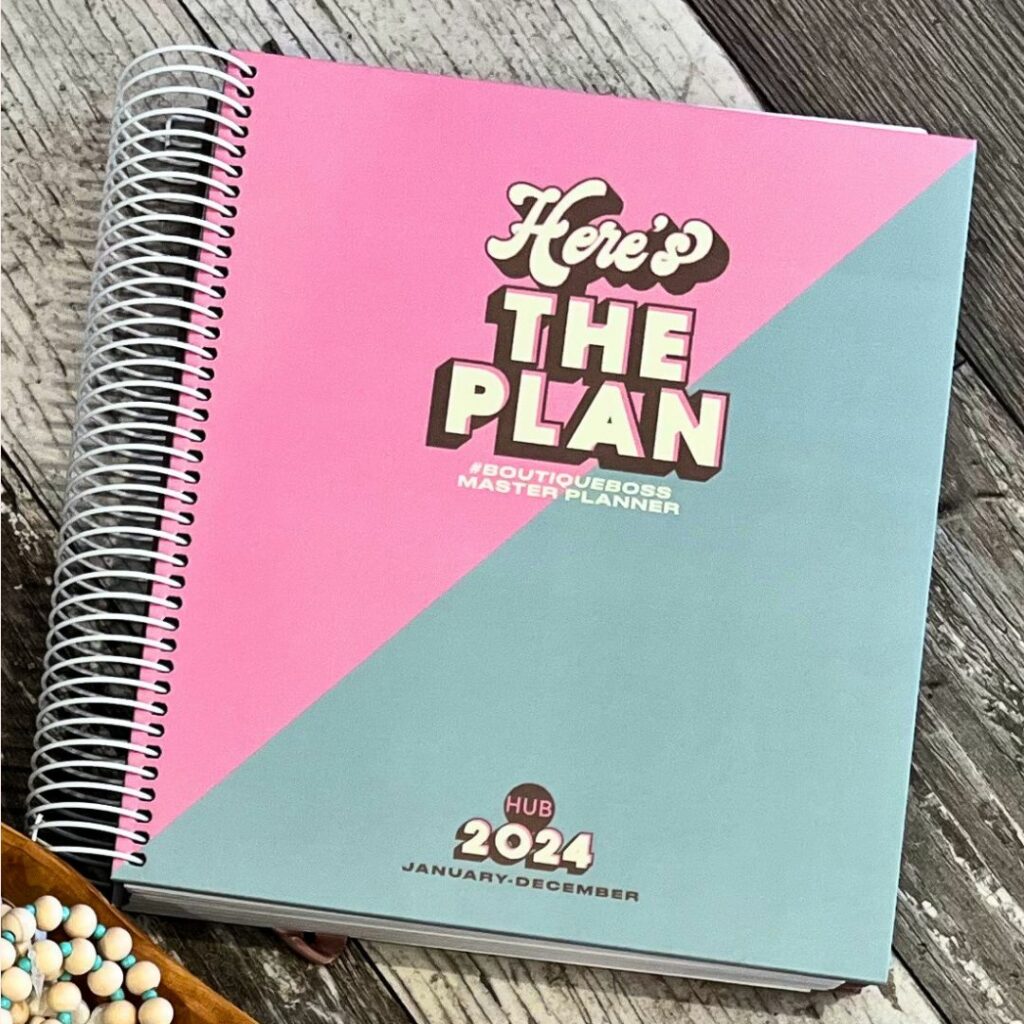 The #BoutiqueBoss Planner will be available to purchase in October. Get on the list here!
How else can The Boutique Hub help you grow?
Get more information on growing your business by joining The Boutique Hub, where we have tons of training, information, and most importantly, connection! www.theboutiquehub.com/join Try out our service for a month, cancel anytime.
Follow along on Instagram @theboutiquehub!