Are you a podcast junkie like we are? There is just something about having access at your fingertips to inspiring stories, proven tips and strategies from countless experts around the world isn't there?
As much as we have loved listening to others, today our entire team and community is thrilled as we put our own spin on podcasting, and launched the first ever boutique retail industry show, with real tips, strategy, and inspiration behind the scenes stories from countless entrepreneurs like you!
We can't wait for you to listen to #BoutiqueChat!   >> Find it NOW in iTunes & Apple Podcasts <<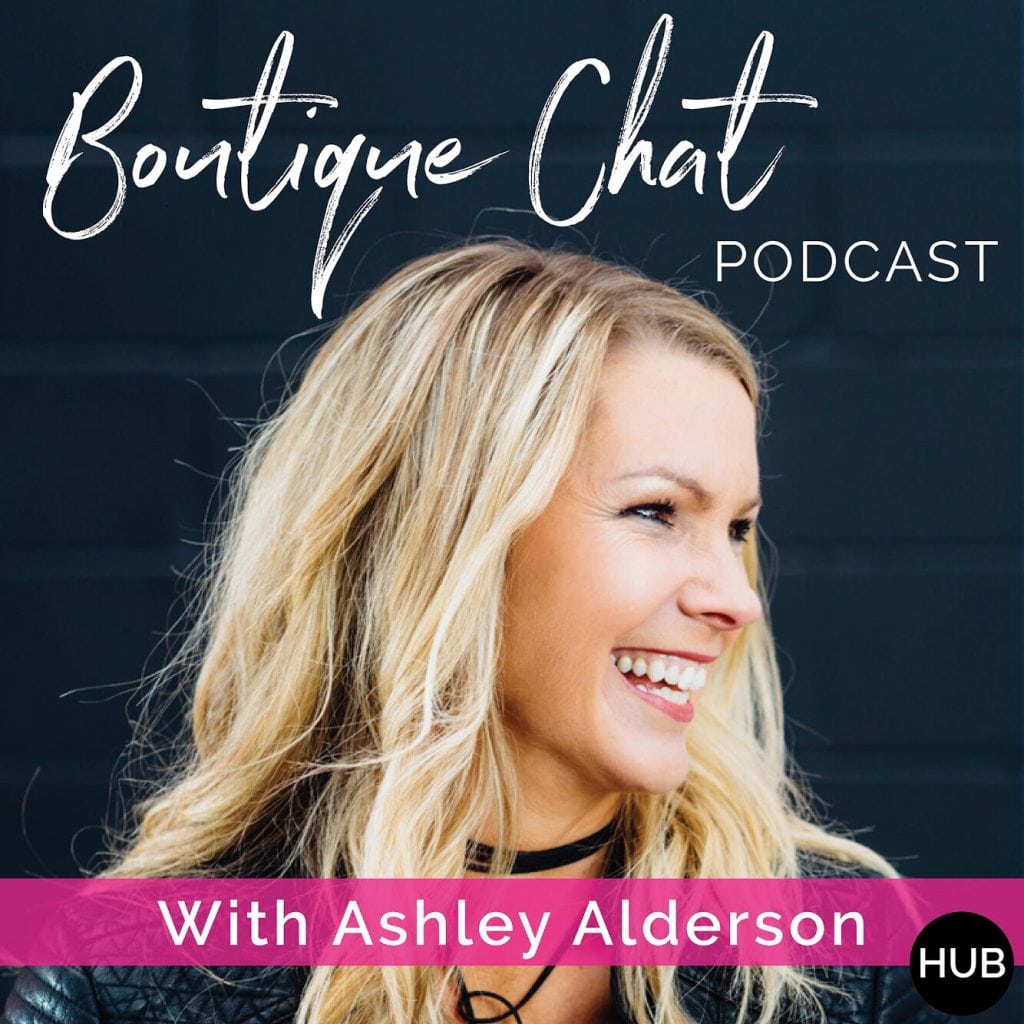 Or if you are an android user, you can also access the show here on our show webpage www.theboutiquehub.com/boutiquechat.
We are kicking off the show with one of the top boutiques in the United States, Filly Flair Boutique, visiting with the Fairy Prom Mother about specialty retail, and getting serious about your cash flow and buying strategy with the Retail Smart Guy himself!
We have been spending the last several months interviewing mega boutiques, top fashion entrepreneurs, designers, wholesale manufacturers, marketing experts, financial strategists, trend analysts, insiders, and even sharing some of our favorite tips from inside of The Boutique Hub's training programs for the show.
Each Tuesday, we'll bring you a fresh new episode to love! There is going to be a topic for entrepreneurs of all sizes and types in this industry, and we are thrilled to share!
Plus, as an extra thank you to our members, each guest leaving a bonus download will be added to the Training Library for our members only! 
We would be so HONORED if you'd listen to the show, and if it inspires you, let us know with a rating and review!
We have TONS of giveaways planned this week from Yeti Mugs, BoutiqueBoss swag, to even tickets to the 2018 Boutique Summit, so your reviews matter! 
>> ENTER TO WIN <<
From the bottom of our heart, thank you #boutiqueboss, for your ongoing support of #CommunityOverCompetition, and our mission together to impact the global boutique fashion industry! This show is for YOU!
See you on the show!