Each year as we turn the page into a new year, there is always the inevitable look back at the year passed, to see what changes and shakeups took place, to help us better plan for the shifts that we can predict will come in the new year ahead.
As a boutique owner, wholesale vendor, or fashion industry insider, I would bet that you can see the writing on the wall with many of the predictions we're making for 2018.  
As the media told us all about the "Retail Apocalypse of 2017", we could accurately see that what it really meant was the revolution of retail, favoring the independent boutique owner, designer and creative serving customers with a unique selling point, providing an experience, and leaving a memorable service story that few big box stores will ever be able to compete with.
Here are the top 10 shifts we see coming in the Boutique Industry in 2018.  
Are you excited about these? Be sure to let us know in the comments below or over on our Facebook Page to keep the conversation going. We want to hear how YOU see this industry shifting with the times.
1. Intense Crackdown of IP and Trademark Infringement

As social media has fueled the growth of many boutique retail businesses, it has also fueled the growth of fast fashion, immediate knock-offs, and overnight t shirt companies. What one company shares on social media, another has already copied before end of business on the same day.  
While this epidemic has been as swift as the wild, wild west, it has also caused a major awakening among retailers, designers and social media platforms like Facebook and Instagram.  We've watched in the past two months as Facebook has cracked down, removing Facebook Pages and Groups that sell copyright goods, knock-off imports, and misused protected IP from major professional sports teams, celebrities, fashion brands, and songwriters.  
We've watched retailers cheer as retail 'buy-in' groups selling items just at wholesale along with these copyright goods get shut down overnight, and await many more to come in the new year.


What's the takeaway here?
Retailers and brands have a voice, and are taking a stand for supporting original work. Boutique Owners in The Boutique Hub come together daily asking about original makers, and alerting fellow retailers of fakes and imposters in the business.  
Designers should be diligent about protecting work and alerting imposters and Facebook or Instagram immediately when copied goods are being sold. To the hobbyist dipping their toe in the water of using protected goods, designs, or remakes to turn a quick buck, tread lightly, big brother has certainly been watching.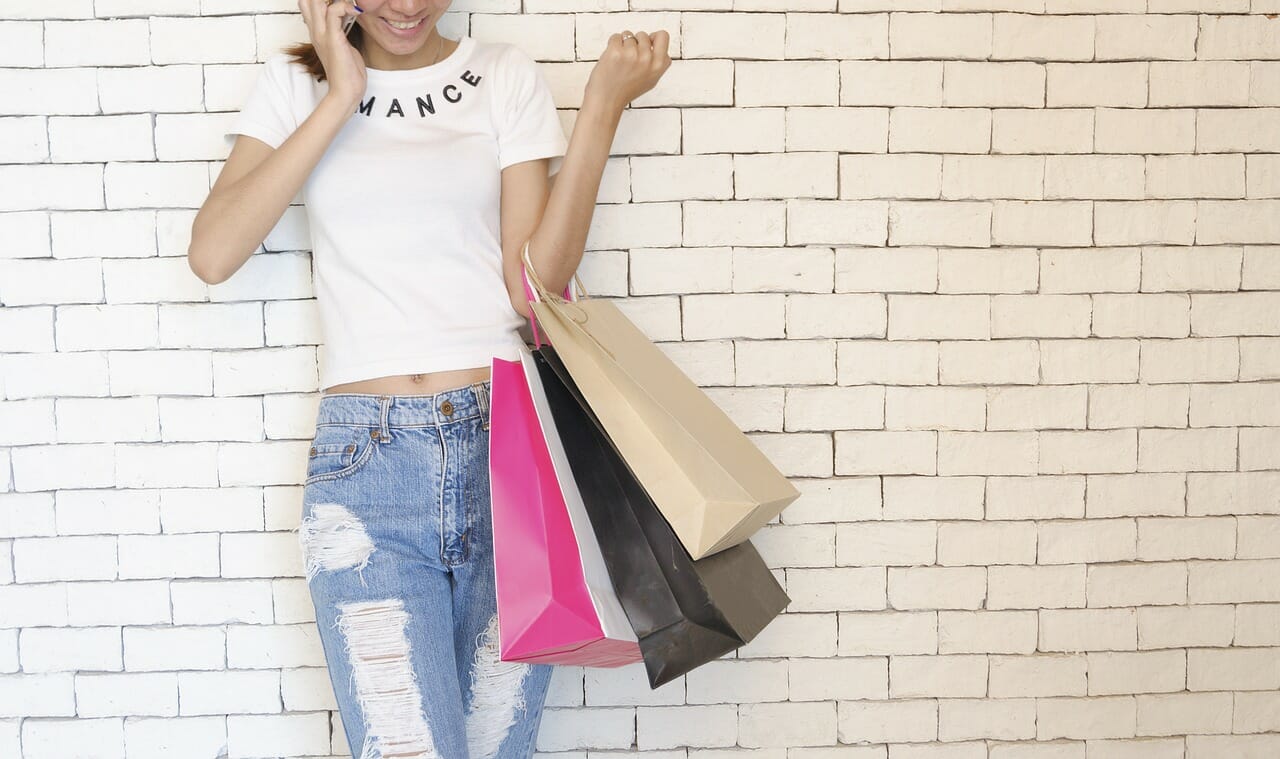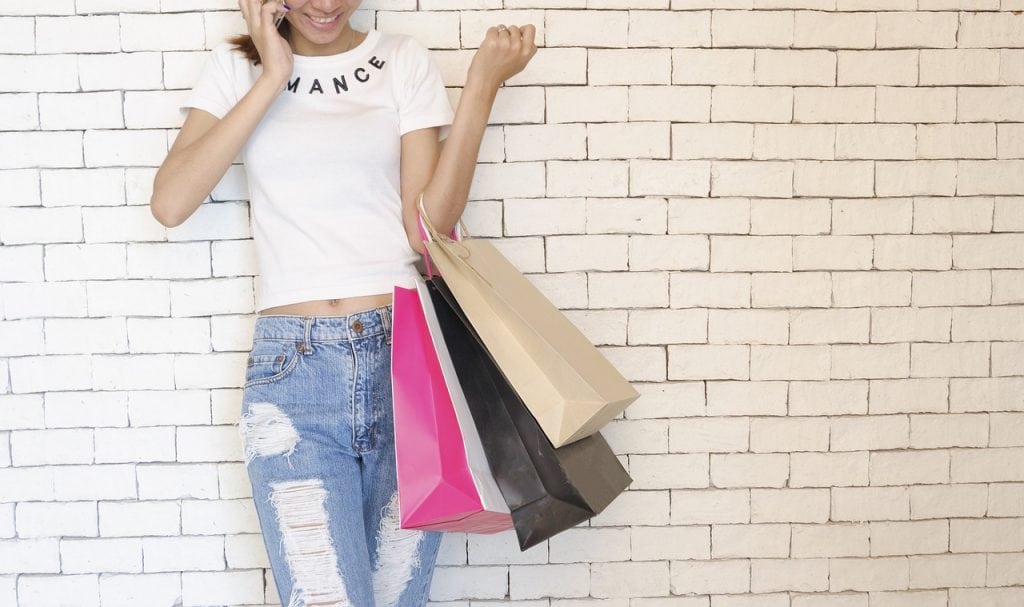 2. New Channels of Smart Marketing
Just when you think organic reach can't get any lower on your favorite social media channel….low and behold, it does. In 2017, we noticed several new players enter the field of smart marketing, and we are forecasting many new strategies to support major traffic growth in 2018.  

BOTS – Or a software robot who runs automated tasks, have made a major splash on the scene in 2018, and are only getting smarter. Marketing teams are able to integrate bots in social media contests, e-commerce sales, abandoned carts, and marketing messages or opt-ins.

PROXIMITY MARKETING – Using a GPS Beacon to send a push notification to nearby cell phones within a certain proximity of your retail store.

PUSH NOTIFICATIONS – Using a third party app to send desktop push notifications to users of your website when new product is uploaded, posts are made, or offers are noted.

STORE APPS – With a decrease in social reach and traffic for many stores, having a stand alone e-commerce app has become a very lucrative option for many boutiques. These apps are allowing them to cut through the noise of the web, and have direct access to shoppers where they spend the most time, right on their phones.

3. Facebook Ad Price Hikes

With more new advertisers coming on board daily than ever before, Facebook Advertising will continue to become more expensive in 2018. If a retailer has not yet learned how to use the platform, the window of opportunity to begin with a lower budget will be closing.  But don't let that scare you, we firmly believe that Facebook Ads are the most successful tool a retailer can use to reach their intended audience, and getting started is easier than ever before.
We loved the targeting updates launched in 2017, and look for more to come.  Messenger Ads will be the new kid on the block that demand attention, in-video ads, targeting by groups and smarter pixel use targets will make retailers more equipped than ever before.
Now is the time to start using Facebook Ads, and fully understanding that it takes a four-legged stool of the right audience, copy, image, and ad type to reach your desired traffic goals, and the only way to get there is to test!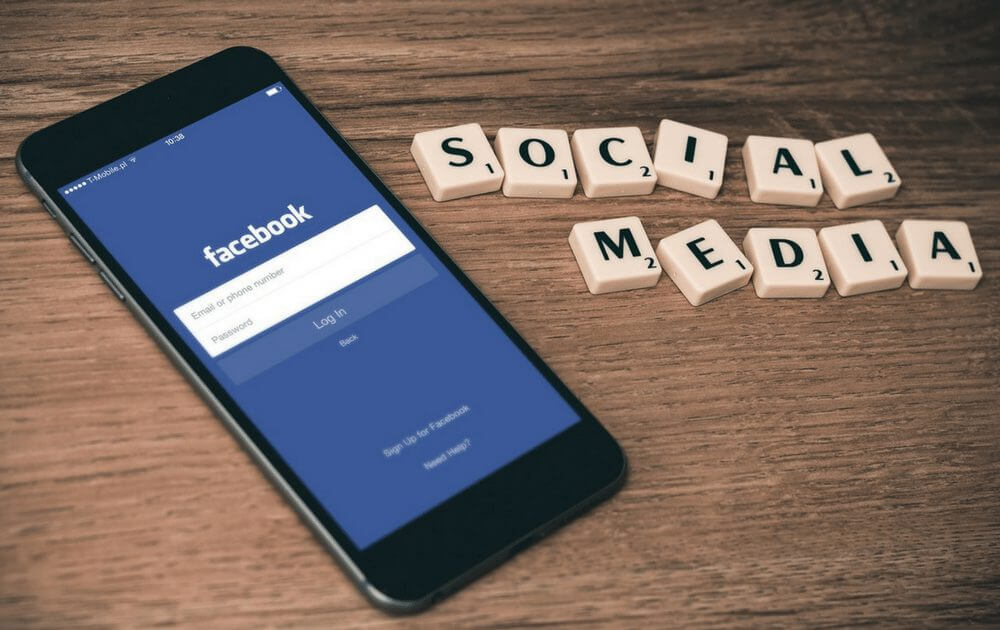 4. Video is Still King
If your boutique or brand hasn't started using video on a regular basis yet, then you may soon be left in the dust. Anyone scrolling their newsfeed can count the sheer difference in video posts shown compared to text posts. All social networks are pushing real-time sharing and video formats.
How can boutiques and brands use this to their advantage? Video styling sessions, previews, sales, event coverage, video ads and daily activity on Insta Stories, Facebook Stories and snapchat. We all seek authenticity in social media and video is the number one medium to help reach users in the most real way.
5. Data Trumps all Strategy
With the wild west rush of retail on social media, thousands of overnight boutiques have popped up online, but few will last without the use of data to make smarter decisions. 
Today, every viewer and dollar count, whether you are using data to better understand how marketing campaigns convert to traffic, and which messages boast the highest conversion rates. Or, whether the data you are gathering from your Point of Sale (POS) System is being used to help you achieve better turn rates, higher margins, more accurate inventory levels, or to decide quicker which brands you carry become the winners and losers on your store floor.  
The true winners of 2018, will be those who either love allowing the data to tell a story for them, or they hire an expert to support them in understanding which data points are crucial and need to be read on an ongoing basis.
6. Simply Having a Website isn't Enough
Kevin Costner was not talking about e-commerce when he said 'if you build it they will come…', because in e-commerce, traffic will seldom ever stumble across you.
You must have a plan to generate traffic, and enough to convert those views to sales with an industry average conversion rate of 2 percent. That's one in 50 visitors actually making a purchase.

So, will your website cut it? Or is it time to update your theme, your branding, photos, or make sure your brand message and voice are translating to customers aiding in the overall customer experience online?
7. Death to Stock Photos
Just as the overnight boutique craze has taken off, many new boutique owners get their start by sharing stock photos with customers to drive traffic and sales. However, with so many sharing the same images, there is literally zero brand identity associated with these photos.
Retailers and brands who want to stand out from the crowd in 2018 will need to have a plan to generate high-quality images to use in marketing campaigns, daily social media releases, and website product photos.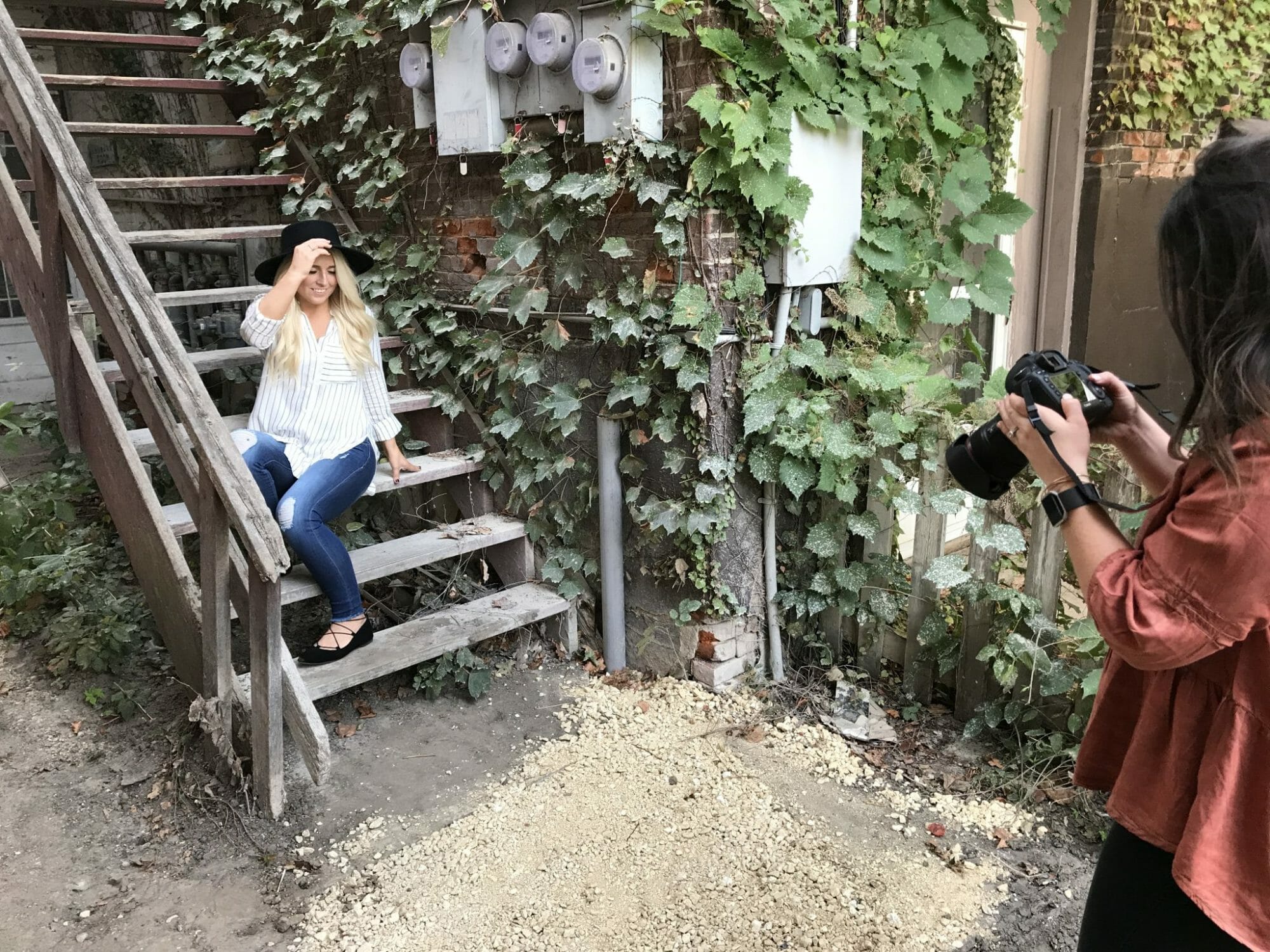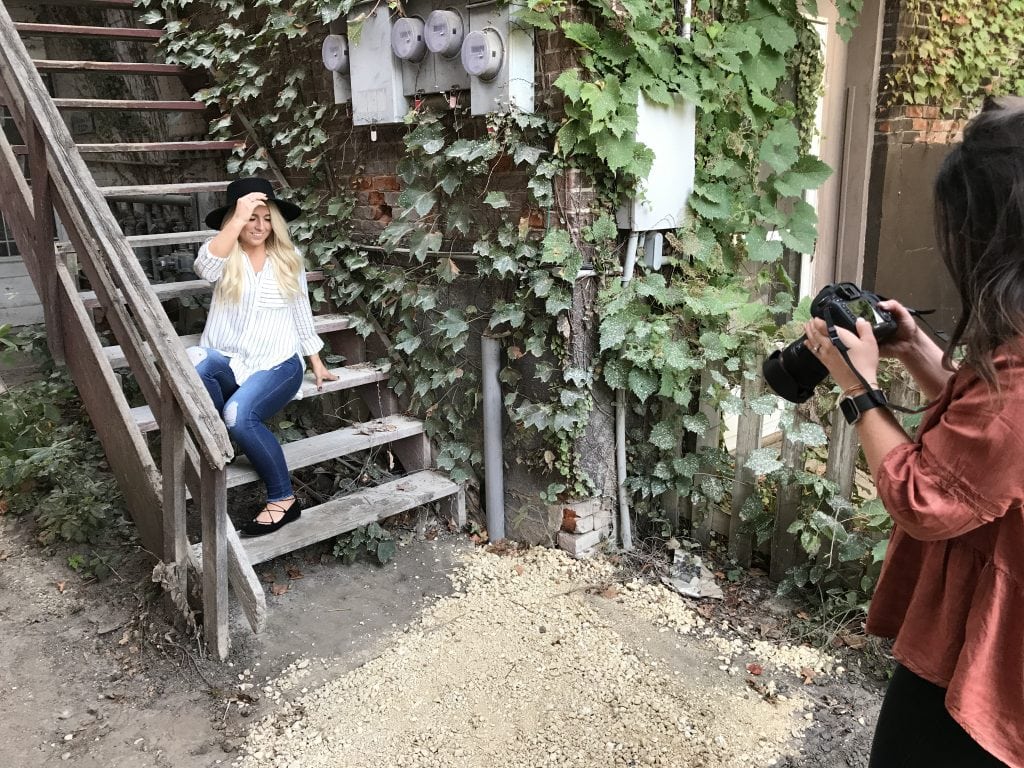 8. Omni-Channel is Essential
Until 2017, there have successfully been many retailers who have chosen their path of sales and traffic as either online only, storefront only, or mobile. However, customers today have become all too accustomed to seeing an item online and then looking for it in-store, or visiting a store to only browse, but then make a purchase online.
Today's successful boutique owner must have a plan to sell products to customers wherever they visit, be it online, offline, mobile, pop-up, social media or via mobile app.  For smaller boutique retailers, if they are not yet equipped to do so, strategies to collaborate with other brick and mortar or social boutiques will be the ultimate foot in the door to get started.
That said, the catch 22 that we see here is that while having an omni-channel presence is important, retailers should be careful to not take their eyes off the prize. If you are good at storefront retail, stick to it, and find help at least setting up a basic website with clear messaging to call the store to purchase, or offering limited quantities online to get started.
The same is true for online boutiques, inventory levels and investments are much higher for storefronts, so it will take time and expert support to get you set up in a meaningful plan for your cash flow.
9. Influencers Must Have an ROI
Social Media 'Influencers' have certainly hit their stride, and have provided huge ROI's to many brands and retailers in the past several years, but a cautionary tale to retailers just getting started with influencers, you must know up front what that ROI is meant to be.  Expectations, unless spelled out in a contract, can often be unmet with influencers. If you are to invest $200 per post, how will you track the return you will receive for that $200? Is it in new followers, sales, emails gathered, brand awareness?

We've spent lots of time in 2017 creating sample contracts and blog posts helping both new influencers and boutiques understand best practices in collaborations in our Training Library. Things like the overlap of key ideal customers/followers, working with influencers who have true followers and messages rather than just sales posts outside of their core identity, or finding influencers you can work with for a long-term campaign rather than a single post are important factors to consider.
10. Wholesale Buying Shift
How do you typically buy for your boutique? The shift in fast fashion has certainly made a difference in what is shown at major apparel markets across the United States. While boutiques with a good open-to-buy or merchandised plan can buy a season ahead, there is still a greater calling for immediate purchases to fill stock. Many brands are taking note at market and offering both options, RTS and a season ahead.

While many boutiques may shop online marketplaces like FashionGo, using a direct LA buying office, or traveling to LA, there is still a great need to travel to markets to discover new brands and designers showing, to build relationships with reps, and to find inspiration for the season's coming trends and hot buys.
Buying solely from the comfort of your couch may put you behind in the competitive business landscape we are in. Finding the right mix of online marketplace fills, the discovery of new brands and vendors on The Boutique Hub, working with a buyer, and traveling to Market will all become necessary to the mix of buying in 2018.
Those with a keen eye, the ability to buy with the help of good data and financial plans, as well as those who have protected their brands with private labels, will lead the pack in the year ahead.  Being a great buyer is not only having keen research and insight, but a fierce love of data.
That's the 10, what is your take?
How do you see boutique industry retail and wholesale shifting in 2018? Let us know below or here on our Facebook page.
---
Not yet a member of theboutiquehub.com? Join us, whether you are a boutique owner new or veteran, a wholesale brand or rep, influencer or industry service provider, our community is all about facilitating the connections, education, and tools that grow businesses and strengthen the independent fashion business.