We're down to the final three introductions Style Team | Season 1 Introductions! We're a little bit sad about it, only because we've loved getting to know these girls, and introducing them to you, but we are really excited to get these girls collaborating with our boutiques and brands!
Tonight we have Emili Egan, a Utah fashionista, who puts together possibly the cutest Mommy and Mini outfits we've ever seen! If you consider your personal style to be boho-chic, then you definitely want to check this stylish sister out!
Emily!! Tell us a little bit about where you're from, if you have a job other than influencing, your family, etc.
I live in a small town in the mountains of Utah, where I live with my husband Zach, little girl Ellie, and our Pomeranian Paco. Aside of blogging and influencing, I'm a full-time, stay-at-home mom.
How would you describe your personal style?
I would say Boho Chic (my whole life people have told me that I look like an Indian/hippie). I love to buy simple, comfy pieces that I can wear forever. Dresses, oversized shirts, oversized sweaters, booties, HATS, and ripped black jeans are my fav. (But don't get me wrong, I love to mix in a few current trends…ahem, Chokers!) Also, LIPSTICK!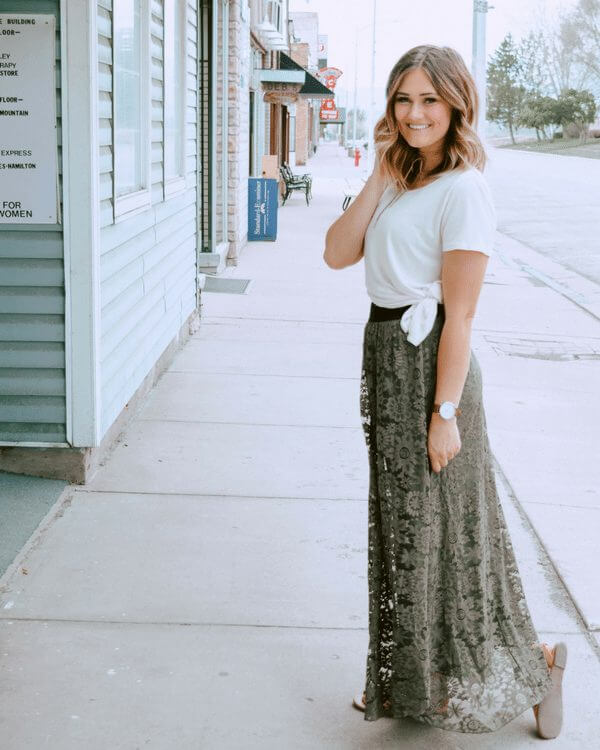 What's your favorite aspect of fashion?
I love that there are so many different styles! Everyone gets the opportunity to find their own unique style and dress however they want. The same piece can be styled a hundred different ways on a hundred different people.
What's currently your favorite piece in your closet?
My ripped black jeans! (I have 3 of the same pair because I wear them so much)
Who is your biggest style inspiration, or style icon?
I follow a lot of bloggers on Instagram who really inspire me–one being, @meg_legs!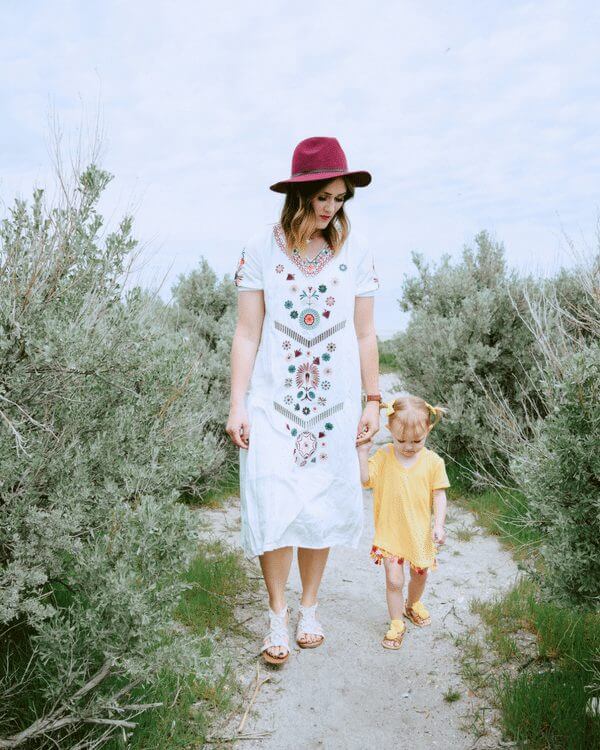 More importantly, dark or milk chocolate?
MILK
What's your favorite way to unwind?
Movie nights with my family
What's your favorite fashion season
FALL!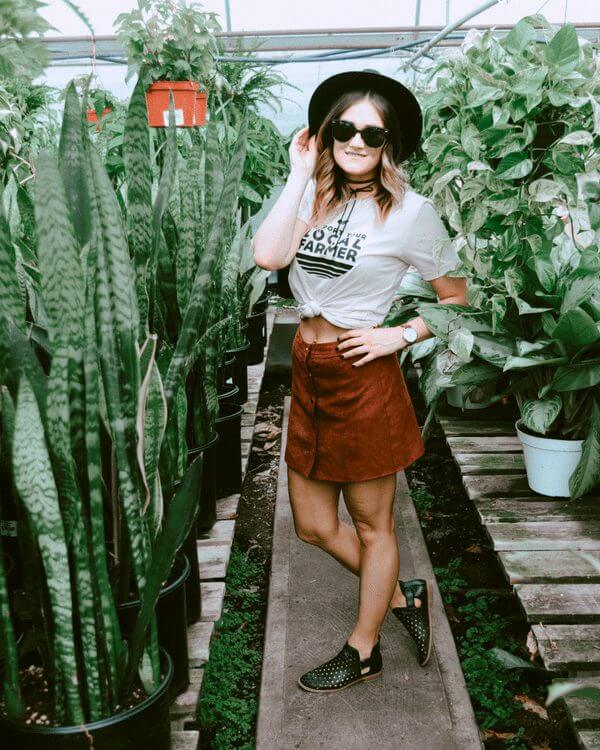 What is your favorite social network and why?
Instagram. It's so simple to use, and I'm a visual person!
If you could give advice to a young person, interested in fashion, and maybe one day hoping to become a blogger or influencer – what would you tell them?
Find your style and your story, you want to be original and stay true to yourself! Also, reach out to other bloggers you look up to and make relationships!
How long have you been a blogger or fashion influencer?
I have been influencing for 6 months. (My blog launched last month)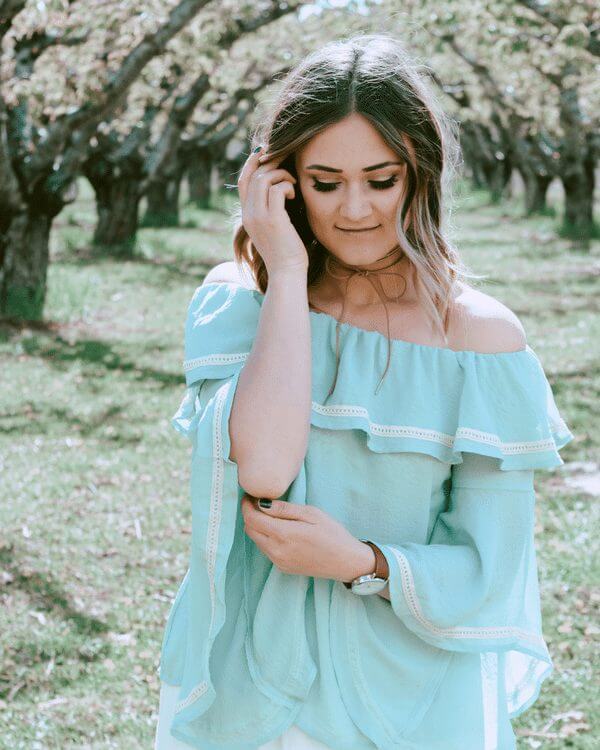 How did your blog get started? Any fun stories behind your name?
My blog is just my name Emili Egan. I change my mind ALL the time, so instead of picking a unique title and wanting to change it all the time, I just picked my name! I wanted to share my life, and where I get my, and my little girl's, outfits (we get asked daily!).
What are your favorite trends at the moment?
Chokers, ripped jeans, embroidery!
If you styled a celebrity– who would it be?
Mila Kunis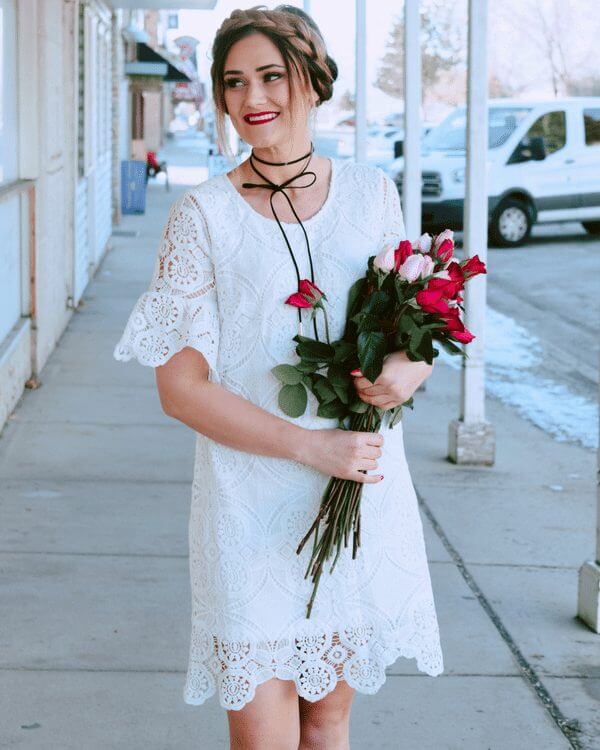 Which boutiques do you like to shop with, and why boutiques?
Roolee Boutique, Gigi Pip, Poppy Wells, Bohme, Hope Ave. I love that they are locally owned and more exclusive than a big store.
We are so excited to showcase Emili's fabulous style this Season, especially all of those Mommy and Mini outfits!! If you haven't already, get on Instagram and go "Follow" Emili!
Throughout the rest of this month, we'll be individually introducing each of our Style Team members so you can get to know them a little better–be sure to keep your eyes peeled!
If you want shop the boutiques our Style Team will be working with, you can find a boutique either near you, or by your personal style preference, right here on our site! We are the go-to Hub to find fashion that fits you best! You can shop the site, or get on the list girl, we'll send you the latest styles, discoveries and boutique deals as we find them!
Last, but absolutely not least, if you're a boutique or brand who is a member of The Hub, and is interested in working with our Style Team, follow this link to fill out our Collaboration Application!