Episode #208: Is your e-commerce site maximizing these 5 essentials for your website? Today on the show we are joined by Hot Mess Consulting Founder, Angela Froschl. She brings incredible insight as a boutique owner, website designer, Shopify, and branding expert.  Her heart for helping boutique owners shines through as she shares a wealth of knowledge in how to craft a website experience that speaks to your customers, and drives success for your boutique.
>> EPISODE 208 – LISTEN NOW ON iTunes <<
Don't Have iTunes? Listen on Libsyn here
See the Full Boutique Chat Podcast Website here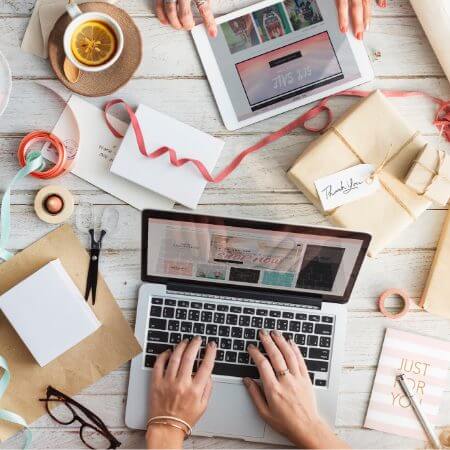 3 Key Points:

---
1. Diving into the most applicable data on your website is key to where to spend your time. Data knows.
2. Most successful clients are the ones that really take ownership of their business.
3. Your wildest dreams are possible AND yes you can also have it all.
Favorite Quotes:
---
"Never give up on what it is you really want. Don't settle for what you have right now if what you really want is more than that." – Angela Froschl.
"What do you do best, and keep doing that. What do you maybe not do the best and can you outsource." – Angela Froschl
"Take everything I say with a grain of salt, and everything everybody says with a grain of salt, because you know your business best." – Angela Froschl
---
Resources Mentioned:
Book – Big Magic
Podcast- Dial Your Mind by Kara Olwelleva
FOR MORE ON THE BOUTIQUE HUB & BOUTIQUE CHAT
Join the Hub for more trainings, information, and connections.
www.theboutiquehub.com/join
Use the hashtag #AskAshley on Instagram, or tag her at @ajalderson or @theboutiquehubto suggest topics for the podcast and let us know what you thought about this episode!
Want to be our listener of the week? Subscribe if you love the show, then leave us a review on iTunes Apple Podcasts here!
Original Air Date: April 16, 2019
Love this episode? We would be so humbled to hear your review on Apple Podcasts or iTunes! Or, let us know below!