Holy cow, grab a pencil before you listen to this episode. Reza & Ashley break down the nitty-gritty details of Facebook Ads, from conversion rates, sales funnels, and so much more. If you have an e-commerce store, you NEED to be retargeting. As Reza says in this podcast, not every visitor to your site will have a credit card in their hand the first time they visit. How will you maximize your ad spend?

Not an e-commerce store? That's ok, Facebook Ads are a crucial piece of your strategy too! Driving paid traffic to your content, your page, your email list, or to simply drive engagement keeps you top of mind, and keeps your customers knocking at your door.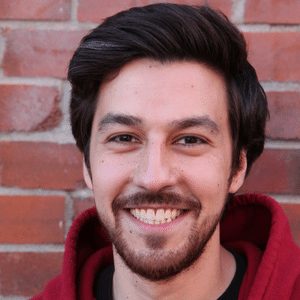 ABOUT REZA
Reza is the co-founder and CEO at Shoelace, a VC funded retargeting app for e-commerce stores. As a serial entrepreneur, programmer and growth marketer, Reza is an expert in digital marketing. Their goal at Shoelace is to automate the role of a retargeting expert and make it affordable for anyone to have access to expertise
KEY TAKEAWAYS
Retargeting for e-commerce is a no brainer.

Ad creatives on Facebook & Instagram stand out.

When you target everyone you reach no one.

Shoelace is always on the cutting edge of retargeting.

Retargeting averages 12% sales lift.

Make your ordering experience enjoyable.

Let Shoelace manage retargeting so you can focus on the bigger and better.
SHOW NOTES
03:30 – How it all got started.
08:20 – Why Shopify & Facebook?
14:00 – Why Shoelace works.
21:00 – Retargeting stats & strategies you can implement today.
30:00 – New customer acquisition, conversion of warm customers, & retargeting.
40:32 – Marry customer experience & sales funnels data.
49:00 – What pieces to let shoelace handle.
56:00 – Key takeaway for success.
Reza's Favorite Books & Podcasts
Shopify Masters – Podcast
Master's of Scale – Podcast
Inside Intercom – Podcast
The Hard Thing About Hard Things – Book
Blog By Reza – In-depth guide to Facebook Lookalike Audience Ads for e-commerce stores
HUB Training on Traffic Plans & Sales Funnels – Facebook Ad Strategy (scroll to the very bottom!)
FOLLOW SHOELACE
Boutique Hub Profile
On Facebook
On Instagram
On Twitter
FOR MORE ON THE BOUTIQUE HUB & BOUTIQUE CHAT
Join the Hub for more trainings, information, and connections.
www.theboutiquehub.com/join
Use the hashtag #AskAshley on Instagram, or tag her at @ajalderson to suggest topics for the podcast and let us know what you thought about this episode!
Want to be our listener of the week? Subscribe if you love the show, then leave us a review on iTunes Apple Podcasts here!
FOLLOW THE BOUTIQUE HUB
Boutique Hub Business on Facebook
Boutique Hub Business on Instagram
Ashley Alderson on Instagram
Original Air Date: April 24, 2018
Love this episode? We would be so humbled to hear your review on Apple Podcasts or iTunes! Or, let us know below!
For show notes & resources visit the episode webpage below or click here.
Want more information on #BoutiqueChat? Visit www.theboutiquehub.com/boutiquechat