Just when retailers were starting to settle in after the holidays we got blindsided by another shift in the market! Yes, 2020 has thrown retailers for a loop yet again and with change comes opportunity! As retailers we adapt, we shift our offerings to accommodate changing trends, demands, and mindsets! Not only has the way we do business changed, so have our customers! We talk a lot about customer persona in The Boutique Hub. Who is your customer? What are their needs? What problem can you solve for them? What are their hobbies and passions? What we knew about our customers has also changed! Just as our businesses have changed so have they. They aren't the same person as they were pre-covid19. The demand for pet supplies is high and it has created an opportunity for boutique owners, who knew!
We have heard numerous broadcasts about how pet shelters are empty across the country. If you aren't a retailer the fact that these shelters are empty might not mean much to you. However, if you are a retailer your opportunity alarm should be ringing loud right now. As pet adoptions increase we know that pet parents increase too and what do parents like to do… they like to brag about their kids! We chatted with our friends at Dapper Paw to confirm our thoughts on this and they provided this information to give us a better idea of the demand for pet supplies right now.
"It seems that being a Dog Mom is a popular choice right now, and I don't see the market changing anytime soon! At Dapper Paw we love bringing fun, witty and stylish tees and accessories to boutiques around the country – all while helping the rescues out there at the same time!"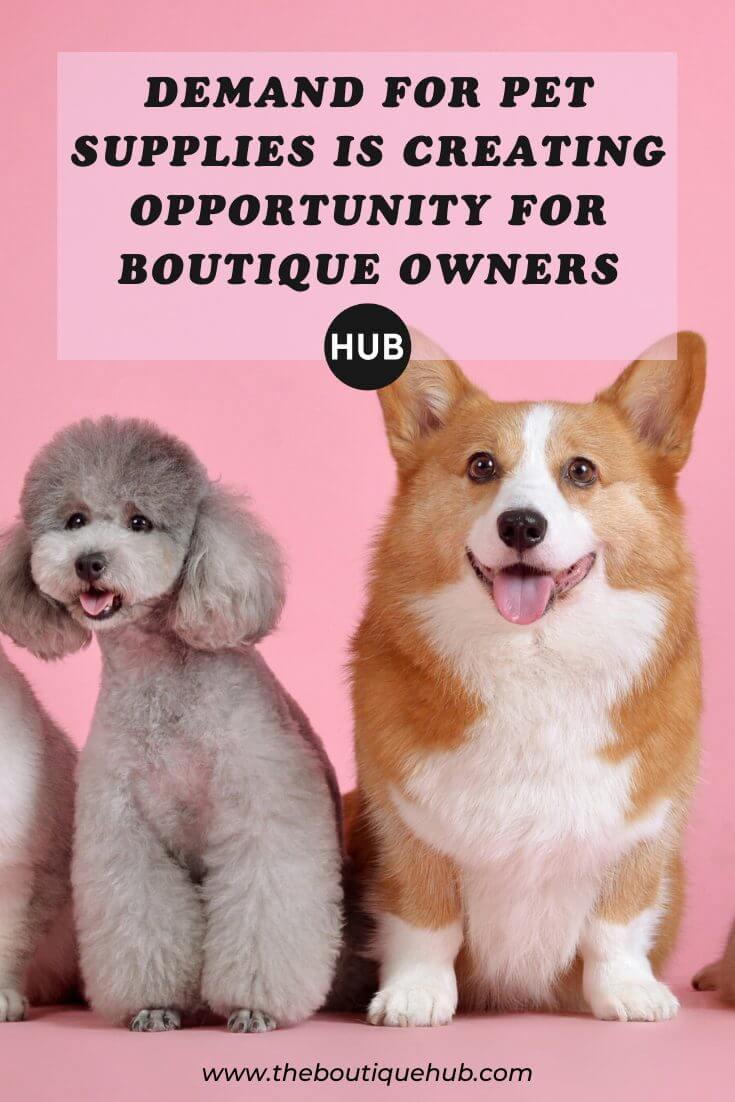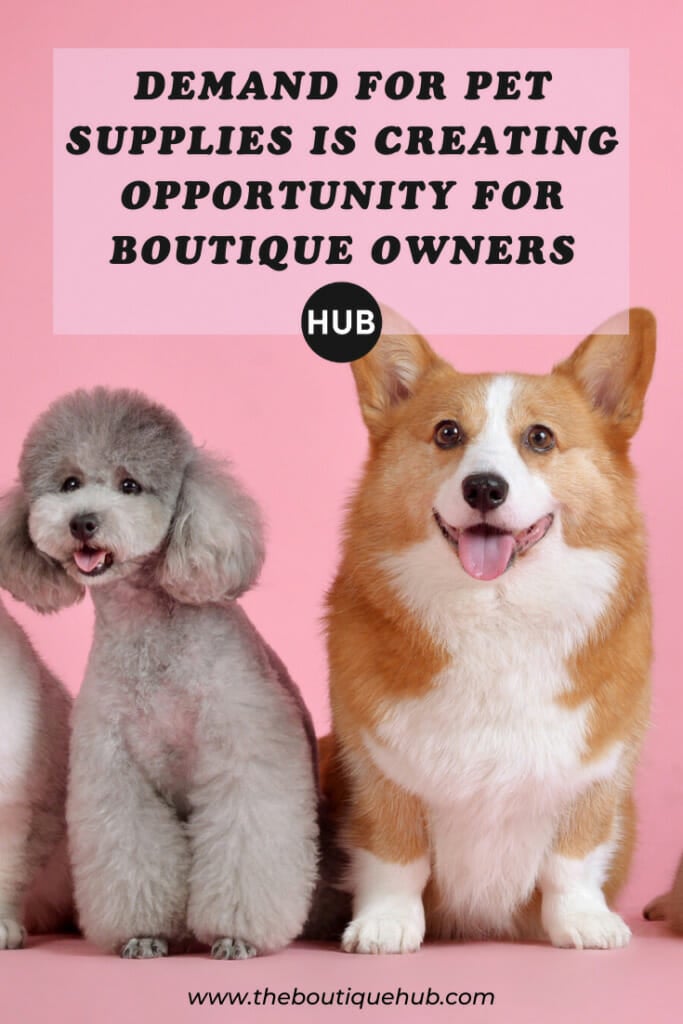 Their main mission at The Dapper Paw is to donate to nonprofit animal welfare organizations around the US. Many shelters and rescues have lost out on so much cash flow because their spring fundraising events had to be canceled due to COVID. So far in 2020 they have donated $1650 – which goes to show that pet parents are definitely shopping!
According to Forbes Magazine (these statistics are pre-COVID 19):
70% of all US households have a pet
60 million own dogs, and 47 million own cats
in 2018 US pet parents spent $72 billion on pet supplies (for themselves and their pets!)
83% of millennials buy cat or dog-related merchandise (including t-shirts & mugs)
Pet parents are certainly increasing, people are looking for a companion, something to spend their time with as so many of our social events and opportunities are no longer available. Humans need companionship and many are finding that through their pets now more than ever.
Another great tip from our friends at DapperPaw is to look at social media! Youtube and Pinterest have a variety of tips and educational ideas to attract pet parents to your social media channel or website. Both Youtube and Pinterest were a huge help for them when they got their new puppy. There are so many "how to teach your dog _____" training videos on those platforms. Sharing those, or sharing a video of themselves teaching their dog a new trick/or training tip is a huge engagement opportunity!
The bottom line, as our customer needs change so should our business! Our eyes should be peeled to new opportunities and we don't see this increasing interest in pet parenting going away soon.
Check out our friends at DapperPaw for more information on their product lines that speak to the pet parents in your business. With every change comes opportunities and reaching your customers at their heart is a strong business model!
---
Click here for the FREE Resource Center for the Boutique Retail & Wholesale Industry
We're in this together.
Join the Hub for more training, information, and connections.
www.theboutiquehub.com/join