Today Elizabeth Presher, Founder of Grit and Grace Digital Marketing, joins us for Creating a Customer Loyalty Program. Beth was a former boutique owner and then evolved into the owner of a digital marketing company. She's here to share all her knowledge on how you can create a customer loyalty program that actually works! She also goes over Facebook messenger automation, retention strategy, and the common mistakes boutique owners make when starting their loyalty programs. Tune in to get all the details!
>> EPISODE 262 – LISTEN NOW ON iTunes <<
Don't Have iTunes? Listen on Libsyn here
See the Full Boutique Chat Podcast Website here
MAIN POINTS:
---
Retention is so important. Focus on keeping your current customers!
Look for ways to nurture your relationship with customers. What can you do to keep them coming back?
Automation messages are a must. They can still have that personal touch. Keyword tagging can make this possible!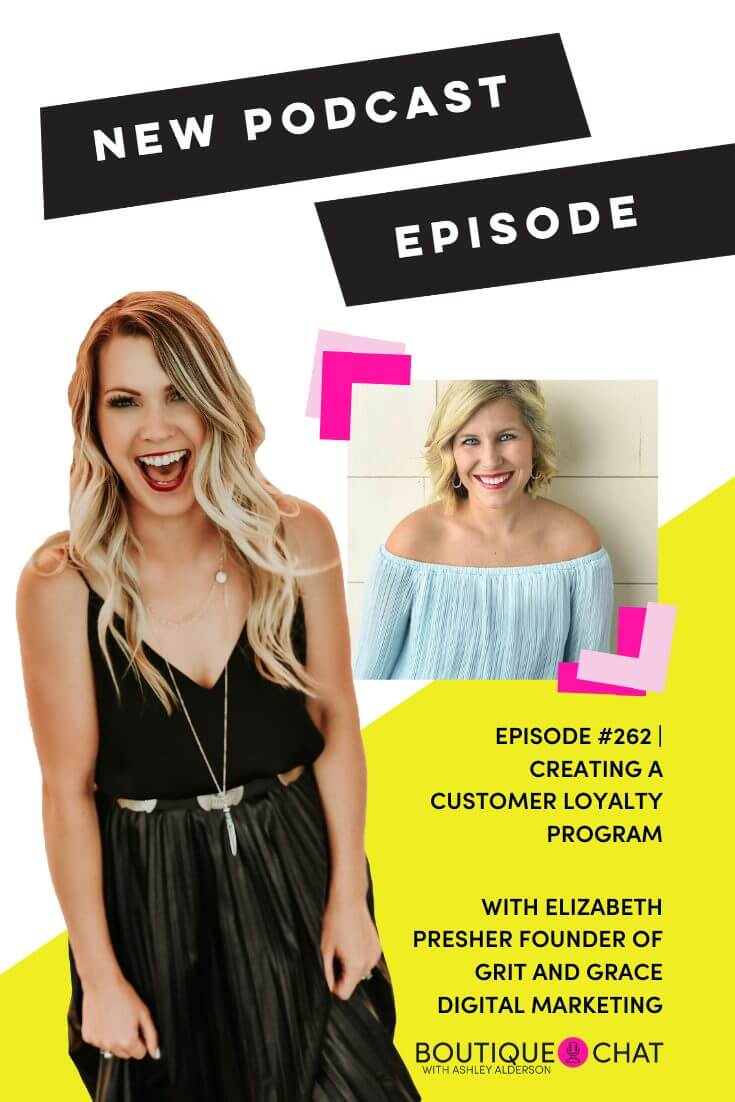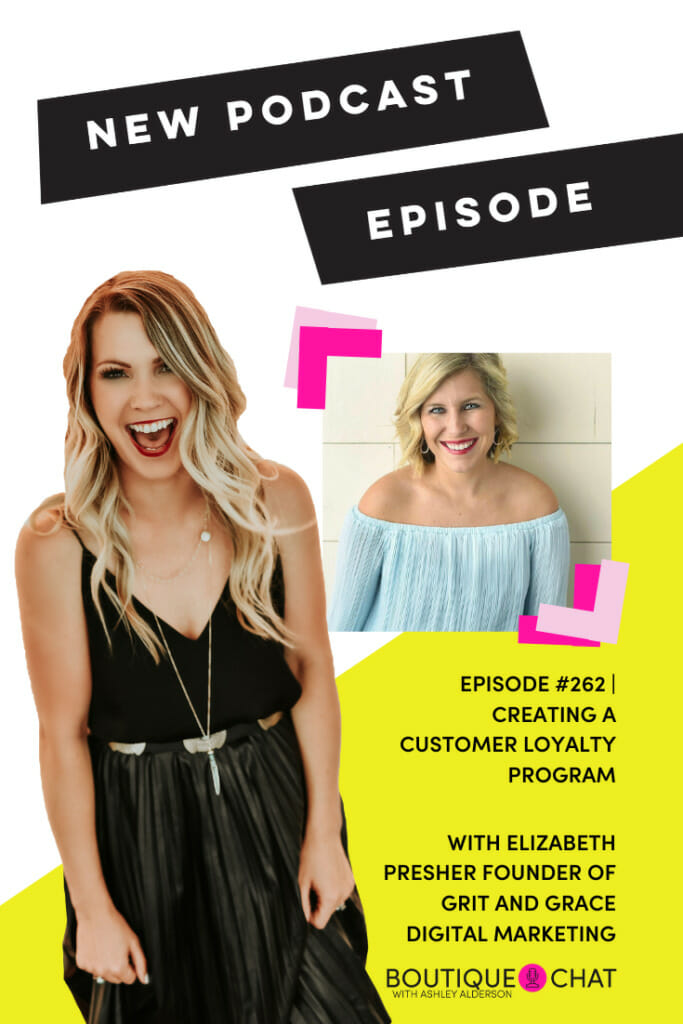 FAVORITE QUOTES:
---
"It's much more expensive to get new customers then it is to keep your current customers." -Elizabeth
"If we can increase our retention rate by just 5% we can increase our bottom line anywhere up to 95%." -Elizabeth
"In a study, 95% of loyalty program members want to engage with their brand's programs through new and emerging technologies." -Elizabeth
Where to follow and find Elizabeth:
Find her website here: https://gritandgraceco.com/
Follow her on Instagram: @gritandgracedm
Grit and Grace Digital Marketing is offering 2 months free SMS up to 6,000 text messages, value is $114, when they join our loyalty program. Click here to sign up!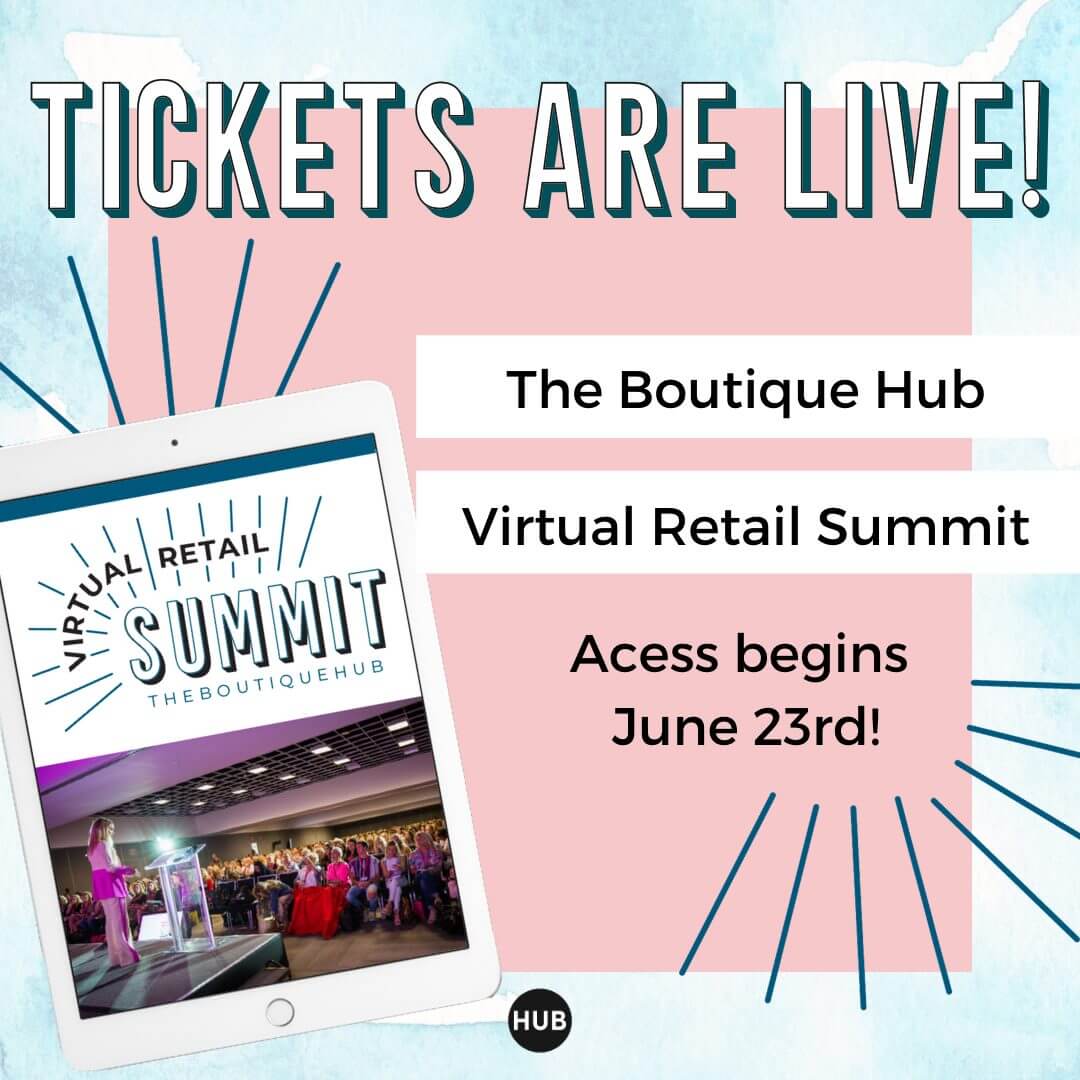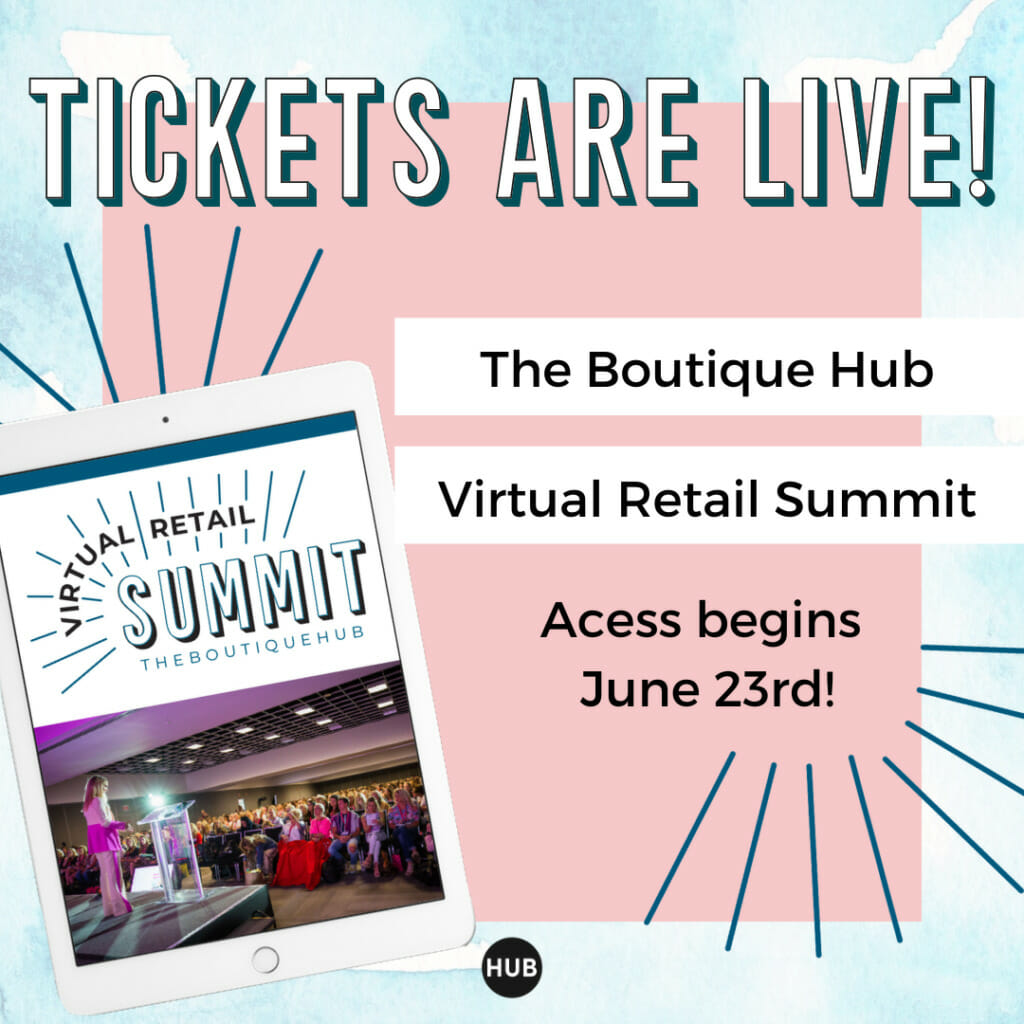 As the retail industry takes its largest shift in history, 30+ top leaders and retailers collaborate to bring you the latest strategies, ideas, tools and inspiration you need to thrive in your new normal.
Get your tickets NOW! Follow the link for more information.
---
SIGN UP FOR EMAIL UPDATES ON OUR WEBSITE:
https://theboutiquehub.com/boutique-summit-2020/
Join the Hub for more training, information, and connections.
www.theboutiquehub.com/join
Use the hashtag #AskAshley on Instagram, or tag her at @ajalderson or @theboutiquehubto suggest topics for the podcast and let us know what you thought about this episode!
Want to be our listener of the week? Then Subscribe to our podcast and after that, leave us a review on iTunes Apple Podcasts here!
Original Air Date: June 2nd , 2020
Do you love the details Creating a Customer Loyalty Program? Let us know what you think about our show and help spread the word about the #BoutiqueChat Podcast.
Related Posts: