Have you instilled new dressing room protocol because of COVID-19?

Making customers feel comfortable in your space is so important. This leads everyone scrambling to find a comfort zone with our customers when it comes to trying on clothing in your boutique.
According to a survey by retail predictive analytics company First Insight, Sixty-five percent of women said they will not feel safe trying on clothes in dressing rooms, due to the Covid-19 crisis.
A majority of the 1,066 people surveyed must have felt this way about trying on clothing in a department store. The survey dug deeper and asked if these folks felt the same way for boutiques, the percentage would drop in half. But still, that would be over 30% and that's still high.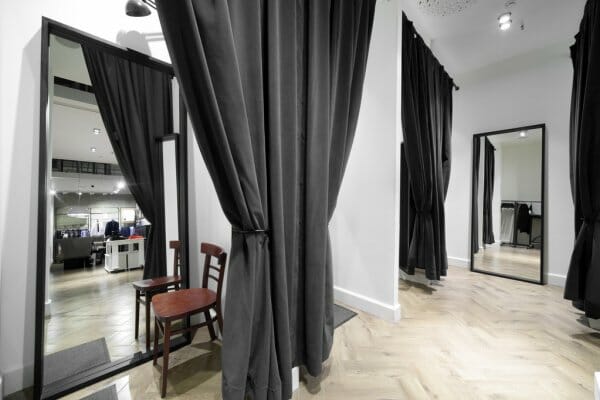 We have looked at the best practices for dressing room protocol from a variety of retailers and here is what we found:

Nordstrom
If any merchandise is tried on or returned, it will be held "for a period of time" before it goes back to the rack or shelf. Our sources tell us a minimum of 24 hours. We also assume that all the clothing will be steamed or sprayed in the back room.
Dressing rooms will have to be sanitized throughout the day.
Macy's
Macy's is encouraging their sales team to suggest to customers to try the clothing in the comforts of their own home and remind them that anything except undergarments can be returned with no problems. They are playing the percentage game that the majority of the customers will keep the clothes rather than return them.
If anything is returned or tried on, it will be steamed and held for around 24 hours before returning to the floor to be sold or tried on again.
Limited Dressing rooms will be available for trying on clothing but each room will be sanitized throughout the day.
Kohls
Closing all of its dressing rooms until further notice
Returned items will be held for 48 hours before being returned to the sales floor
We also checked to see what is happening in Europe and we discovered that in Paris France, Le Bon Marché will open today and Fitting rooms will be disinfected after each client tries on clothing with sanitizing wipes. Any clothing tried on but not purchased is cleaned with a steamer and quarantined for 24 hours.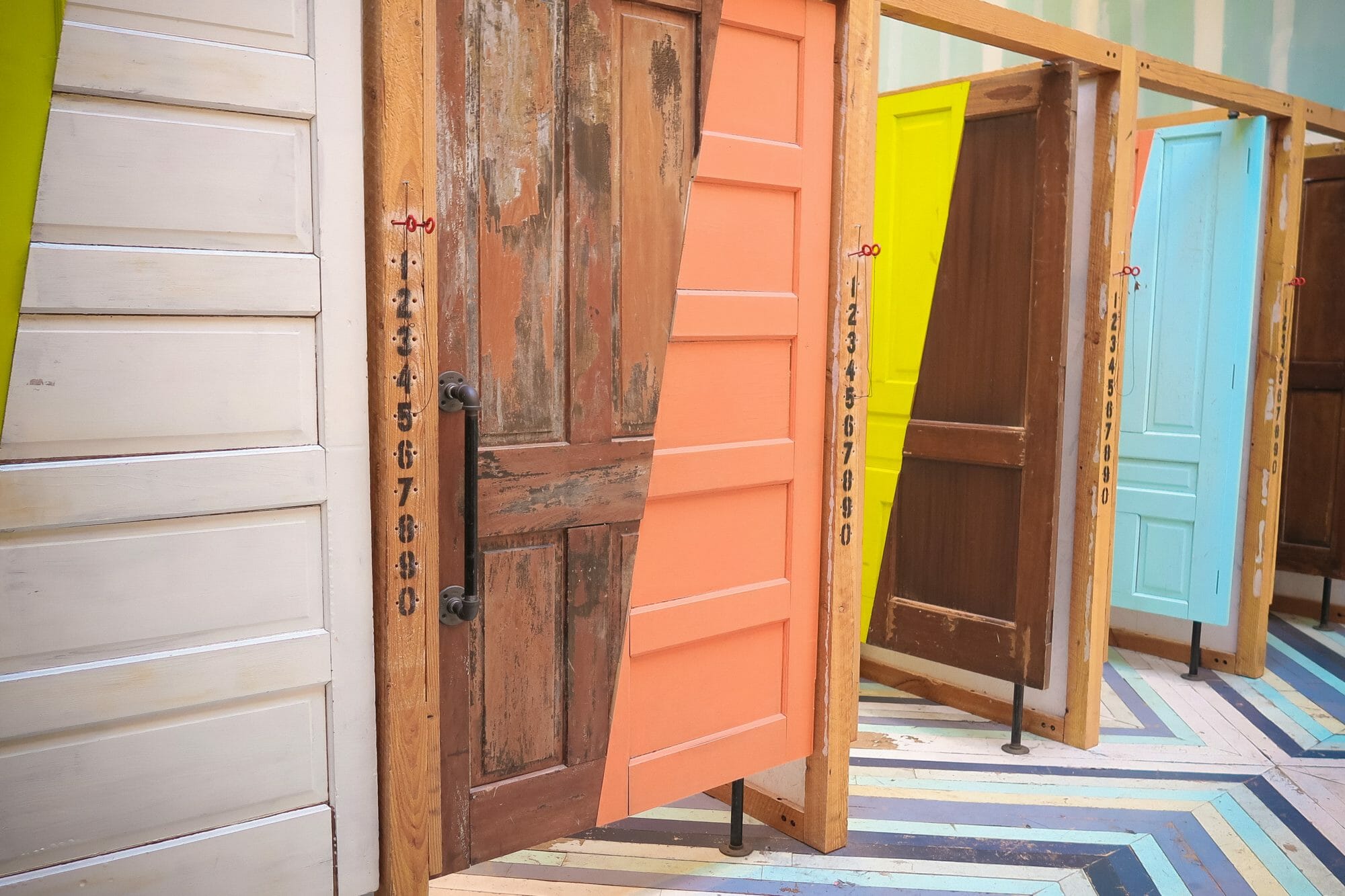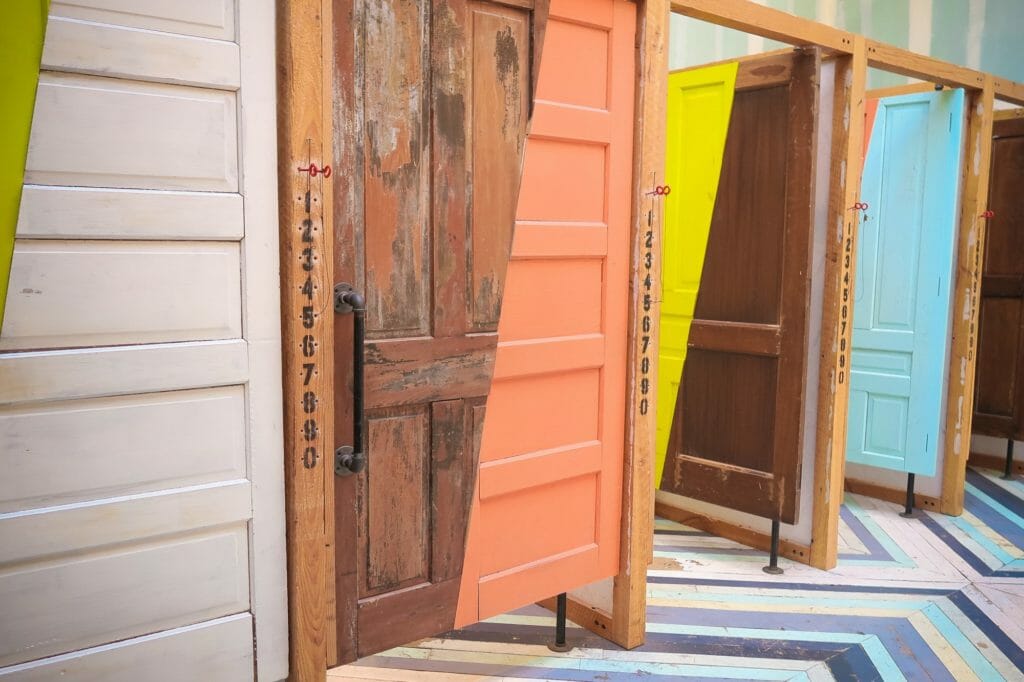 We have to show the world that Boutique Bosses know how to do it better! Here are a few ideas for your own store.
We need to create a comfort zone for your customers to feel comfortable when trying on clothing in your boutique. We have to give our customers another reason to shop local, shop small, shop safely!
Have a sign telling your customers every step you take to keep your rooms clean and sanitized. Also, based on your decision, please let your customers know that the clothing they are trying on has been sanitized and is safe to try on. (We will talk about ways to sanitize clothing shortly)
Have disinfectant wipes available in every dressing room as well as a can of disinfectant spray.
The minute a dressing room has been used and the customer has checked out, please clean the dressing room with the wipes and spray the dressing room. Please remember to dispose of all the wipes away from the dressing room and in a trash can away from the sales floor.
Your safety and your employee's safety goes in to play as well. Please make sure you are wearing a mask and gloves when cleaning the dressing rooms.
If you chose to close your dressing rooms and encourage customers to take clothing home, your return policy will have to be posted for everyone to read at the cash wrap area.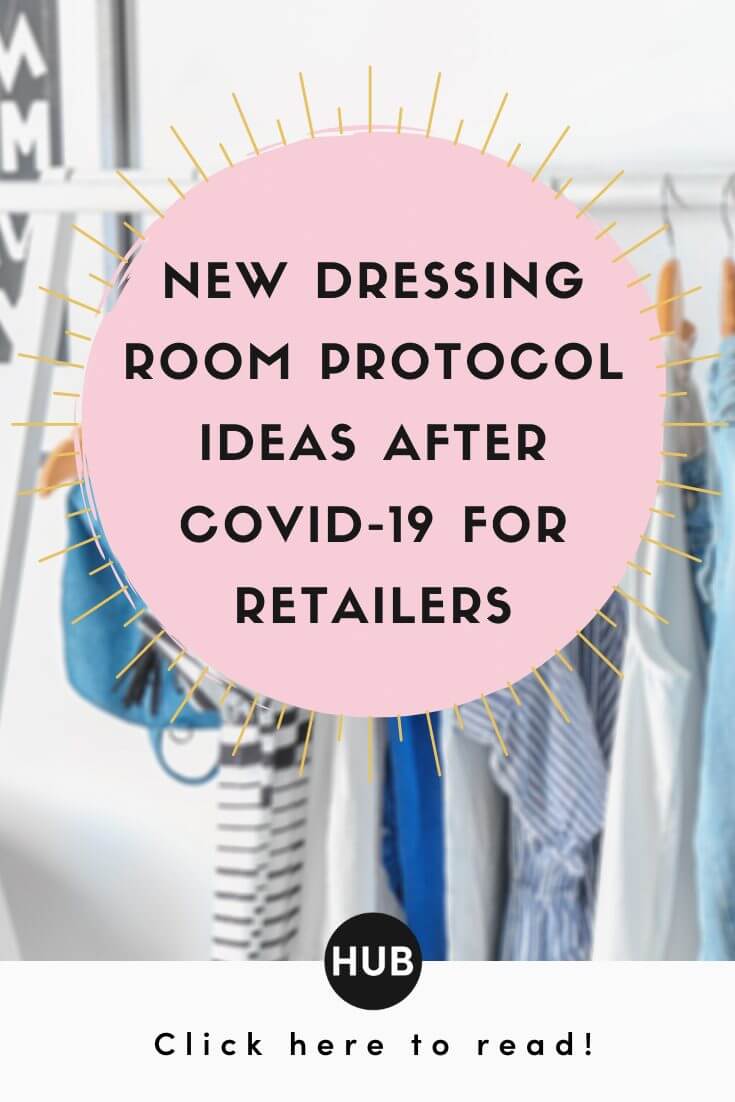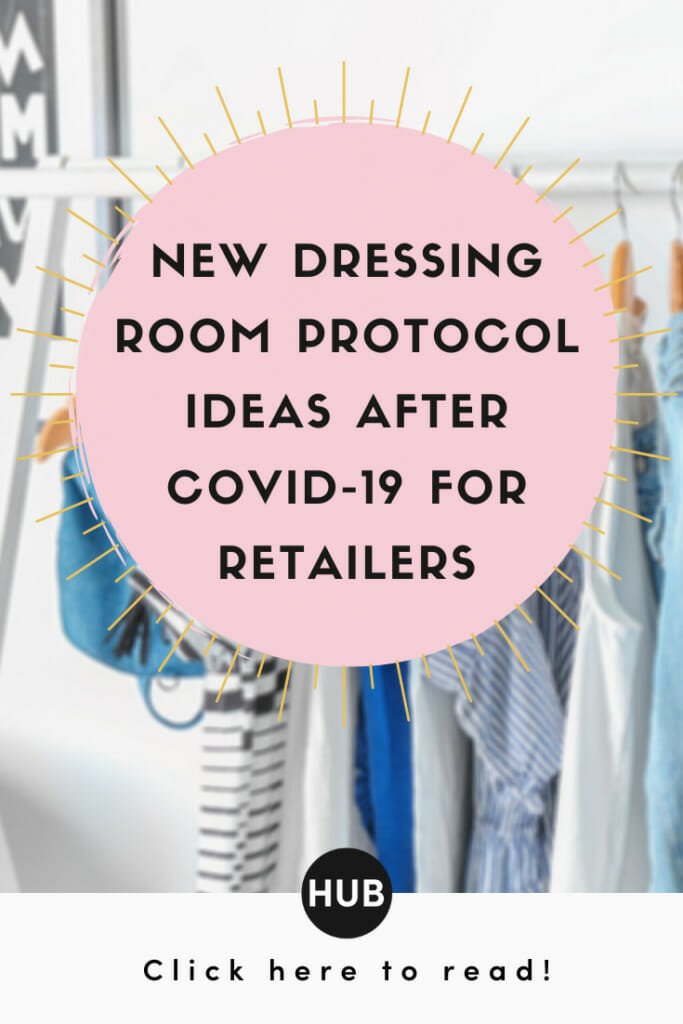 New dressing room protocol: What to do with clothing that has been tried on or returned.
Do the right thing for the sake of your customers, your employees, and your reputation. Sanitize all the clothing that has been tried on or returned.
We can follow the lead of big retailers and disinfect clothing safely by steaming the clothes and keeping the items off your floor for 24 hours.
Commercial fabric disinfectant spray is not 100% proven to kill Covid19 virus off fabric but the closest thing we found was from a company called Crypton Fabric.

This is the first and only fabric spray approved by the EPA as disinfectable. Crypton creates an engineered system of disinfection for high-use, high-abuse environments or any setting where Crypton is installed. Tide the famous manufacturer of detergent has created a fabric disinfectant spray but I don't believe it's as good as Crypton.

You can check out the Crypton product on this website
https://www.crypton.com/
Tide Fabric Spray
https://tide.com/en-us/shop/type/fabric-care/tide-antibacterial-fabric-spray

How else are you creating a new dressing room protocol to assure your customers that you've taken steps to protect them? We'd love to hear your ideas.
We are all in this together! Let's be safe for the sake of your community, your employees, yourself, and your family!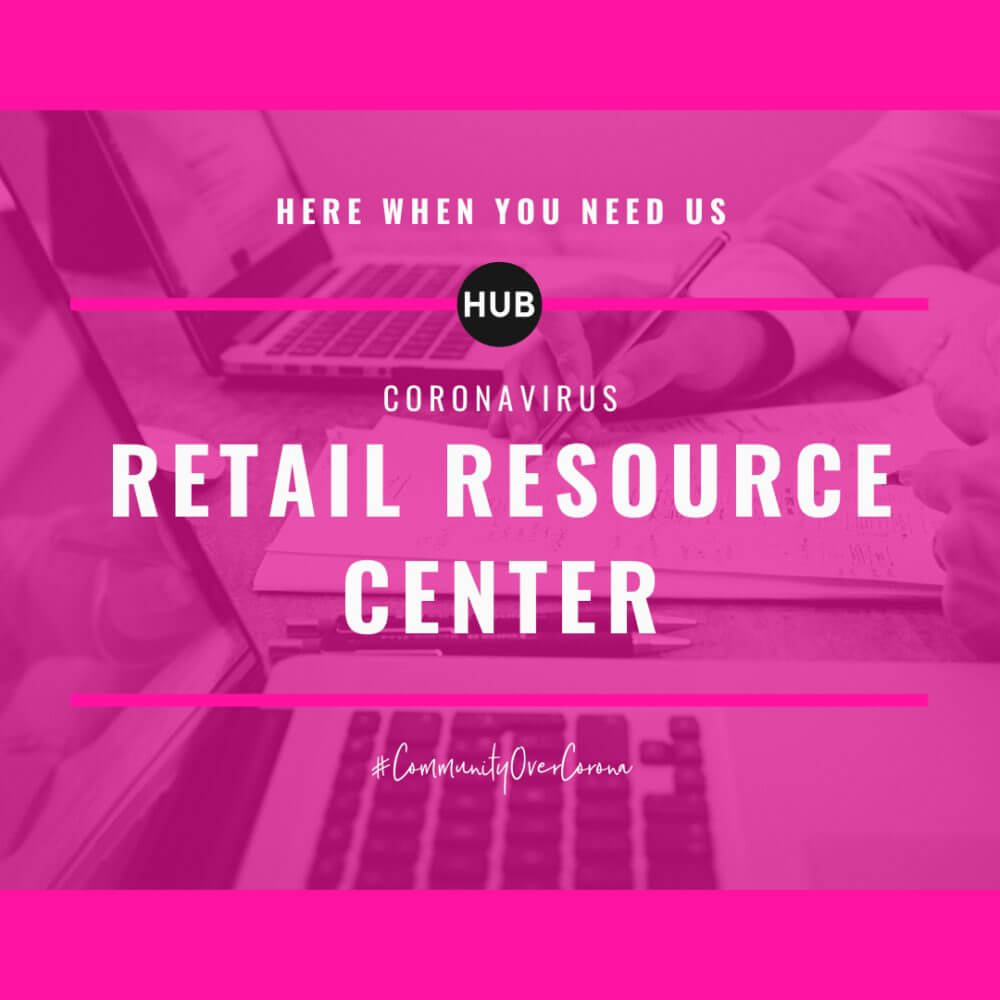 Click here for the FREE Resource Center for the Boutique Retail & Wholesale Industry.
Your business is the lifeblood of your community, and our community at The Boutique Hub. Together throughout this time, we'll be updating this resource page daily to provide you all of the tools you need to keep thriving through this challenging time.
Join the Hub for more training, information, and connections.
www.theboutiquehub.com/join
Related Posts: