Ask any fashionista what one of her wardrobe staples is, and nine times out of ten, one of her answers will always be, "boots". Ask her what brand of boots, and to no surprise, the name Liberty Black Boots is bound to come up.
Founded in 1978 in Leon, Mexico, Liberty Black Boots is built for any woman who wants to don footwear that's a bit unconventional, a bit bohemian, and a bit western chic.
Liliana Lozano, Marketing Manager for Liberty Black Boots gave us the inside scoop on this powerhouse brand, and what to expect from them in 2018!
How did your brand get its start? What's the inspiration behind the name and the mission?
Luis Torres Muñoz along with his two sons ventured to put together a small workshop to make cowboy boots in a city known for its more than 400 years of shoemaking tradition. Liberty Black started small with only 6 workers that used to make 12 pairs per day. The inspiration behind the name is freedom, love, and passion for details. It is handcrafted by passionate artisans and our mission is to give bohemian souls a little bit of happiness and fun.
As a brand, who do you see as those who are most likely to purchase your product?
Cosmopolitan bohemians, hippie rockers, and girls that are into the western and rodeo fashion. People who live on their own terms and dance to their own drum.
Are their certain parts of the country or globe where your brand is far reaching?
Mainly in the USA but also taking over Japan, Switzerland, Italy, and Denmark.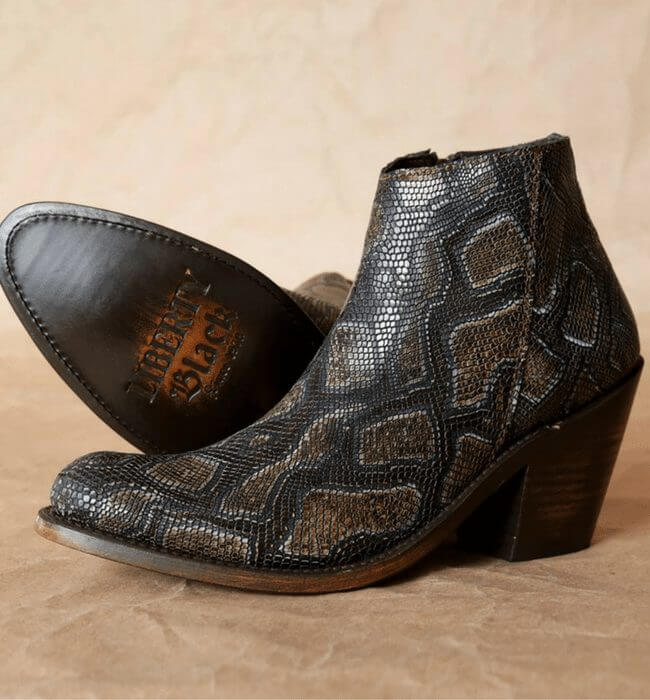 What are your favorite trends at the moment?
Well, we have been working with distressed metallic leathers a lot; we also have developed new leathers with more delicate textures, we played around with the contrast between colors, shapes, and textures. What we've come up with is absolutely breathtaking.
What's your favorite season to design for?
Every season is special in some way, we just see them both (Autumn/Winter and Spring/Summer) as a chance to express what's in our souls.
What's been the best marketing decision you've made to grow your brand?
To participate in over 35 markets around the globe throughout the year and to collaborate with recognized media such as Western Lifestyle Retailer, Western & English Today, Cowgirl Magazine, Cowboys & Indians, Barrel Horse News, Fashion Posse, etc.
Do you work with photographers, models, ambassadors or bloggers?
Yes, but looking forward to increasing that kind of activity this year.  For a few years now we have participated in editorials with the aforementioned magazines and bloggers.
If you dressed a celebrity daily – who would it be?
Miranda Lambert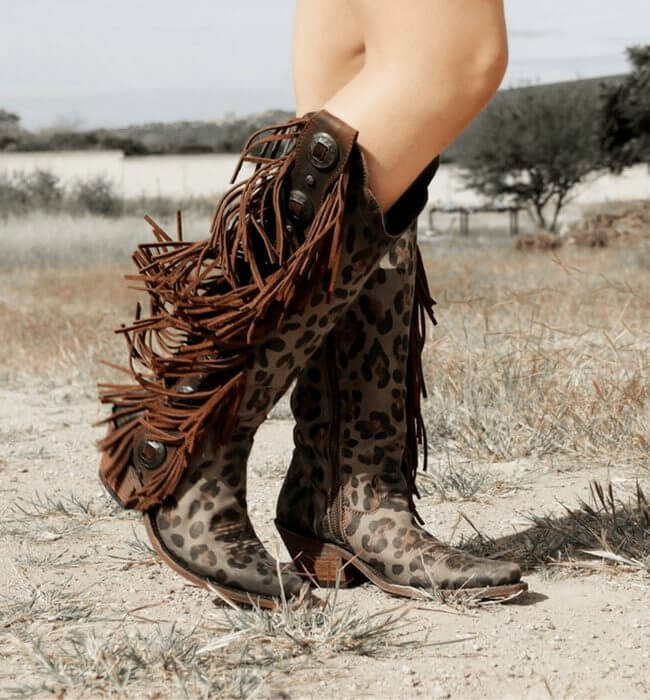 What's next for your brand? Any big surprises or new designs you're excited about?  Yes, we're actually very happy to announce the launching of our new collection, Autumn-Winter 18 during the upcoming WESA show held in Denver. We played around and experimented a lot, coming up with new leathers, new treatments—boots with a totally renewed look, yet still keeping that Liberty Black unique personality. We also came up with a new distressed finished. We paid more attention to details that make the difference and developed new concepts for our leathers. The result is an absolutely outstanding new collection!
In the last five years, western fashion has really evolved into a leader of trends, as we see a lot of mainstream influences coming from the western world. Why do you personally think that western fashion is such a powerhouse?  
Well, in my opinion, the western culture is all about being true to yourself, enjoy life as it is and being authentic. Cowgirls and cowboys usually live on their own terms and that is something that can be easily appreciated by anyone these days. We all want to be part of that, that is why suddenly the western influence in fashion, music and many other aspects of life plays a very important role.
How can boutiques interested in carrying your brand learn more or see your line sheets (please include details such as minimums, reorder frequency, or regional requirements)?
Please contact any of our sales reps for further information:
Scott Neighbors (214) 5989 151 [email protected]
Greg Neighbors (303) 5944 049 [email protected]
Moises Alfaro (214) 628 0007 [email protected]
Carrie Basham (619) 876 5054 [email protected]
Do you attend Apparel Markets? Which ones?
Yes! WESA (Denver), Dallas Apparel, Atlanta Apparel, Denver Apparel, Fn Platform and Stitch in Vegas, Portland Northwest Market, Atlanta Shoe Market, and Cala shows.
Be sure to contact one of the above brand reps, to schedule your appointment in the Liberty Black Boots showroom during WESA!
Not yet a member of theboutiquehub.com? Join us, whether you are a boutique owner new or veteran, a wholesale brand or rep, influencer or industry service provider, our community is all about facilitating the connections, education, and tools that grow businesses and strengthen the independent fashion business.