Hats are a big part of western fashion, and one of the leaders in that arena is Charlie 1 Horse. Founded in 1978, Charlie 1 Horse has been on the scene for almost four decades, proving that a brand can be as equally fashionable as it is functional. Worn by the likes of celebrities such as Eddie Montgomery, Chris Stapleton and Richard Petty, the hats made by Charlie 1 Horse in their Garland, TX factory are known for being western, edgy, and above all, bada**.
Kaci Riggs Myers, Director of Product Development for Hatco (the parent company of Charlie 1 Horse), gave us some insight as to where Charlie 1 Horse has been, and where this instrumental brand is headed in 2018.
How did your brand get its start? What's the inspiration behind the name and the mission?
In an interview with Gordon Moore, Founder: It begins way back in the `70s when a couple of us went down to Taos, N.M., to go skiing, and we were in a bar in the middle of the mountains. There was an old Indian fella wearing this great-looking hat with some neat critter parts on it. We got to talking to the guy, and he took us back to his place in the mountains and showed us how he used critter parts to make these ornamentations on the hats and some other tricks. He said it would be great if we would honor him by going back and starting up a company and naming it after him. His name was Charlie 1 Horse. We like to give Charlie all the credit.
As a brand, who do you see as those who are most likely to purchase your product?
We have a very wide customer base due to the great differences in our styles. We cover everyone interested in wearing a hat from fashionistas to Kid Rock & Richard Petty. Cowgirls even fit in there too!
Are their certain parts of the country or globe where your brand is far reaching?
We obviously sell more in cowboy states like Texas and California, but I definitely see a larger amount of sales in the southern US.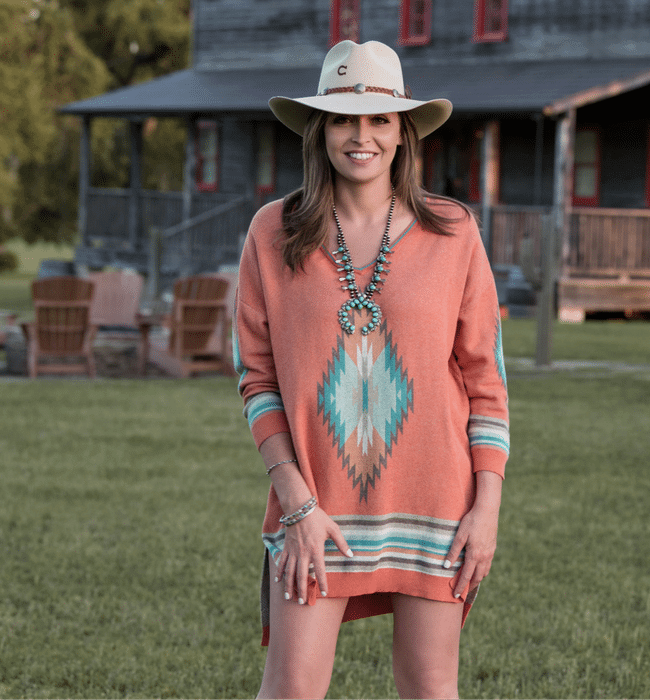 What are your favorite trends at the moment?
My favorite trends are raw and rough nature-inspired trims on hats. I've always loved rough, rustic leather, deer antlers, silver conchos, and feathers, but they aren't always sought out by the masses. Some people like a very neat and clean look. I like a natural look that you can add your own touches. It lets your hat tell your story! Charlie 1 Horse is all about personal expression.
What's your favorite season to design for?
Fall is always so much easier.  here are so many colors, qualities of bodies and shapes of crowns and brims. We are limited with what we can do in straw and I find it more difficult. Felt hats last many seasons, so I take more pride in choosing the one I pick to wear.
What's been the best marketing decision you've made to grow your brand?
Online sales. Times have changed. I feel that people pay attention to social media and easily check out brands online where they can see a complete line or collection of a brand.  It's hard for a store to commit to 20 styles from our catalog. I love that you can order your hat to be made, even if your local retail store never saw the significance of it.  
Do you work with photographers, models, ambassadors or bloggers?
Yes. All of the above.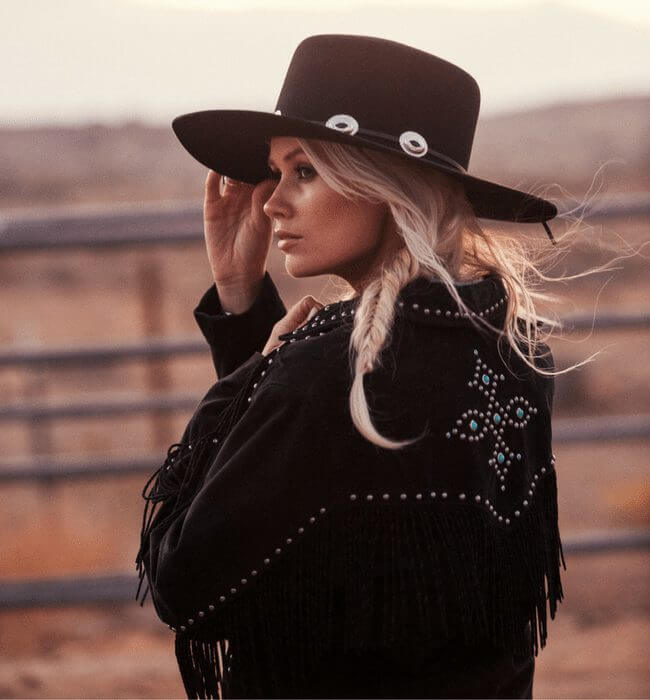 What's next for your brand? Any big surprises or new designs you're excited about?
Well, I guess it won't be a secret anymore….I envision a line of premier quality hats in Charlie 1 Horse. While we have great hats at popular prices; I believe there is a group of folks out there who don't mind paying for a quality product that will last for YEARS.
In the last five years, western fashion has really evolved into a leader of trends, as we see a lot of mainstream influences coming from the western world. Why do you personally think that western fashion is such a powerhouse?
I think mainstream has adopted western fashion recently, so we are seeing the results of that.  To me, Cowboy is ALWAYS COOL, but it's EXTRA COOL when mainstream fashion thinks vintage cowboy boots, western belts and worn out hats are the "new" fashion. I would love to see another "Urban Cowboy" movement. Also, bohemian has been so hot in women's fashion, it easily crosses over with fringe, lace, velvet, floppy hats, feathers and tall leather boots – whether rustic or western.  
What do you see in terms of what's on the horizon for western fashion in 2018? Are there any specific trends you think will become a huge hit?
I think core cowgirls are embracing "vintage" roots with wild rags, denim and less bling. I think classic looks will continue to be on the rise in popularity with more focus being on a really great hat; rather than a really FLASHY hat. I also think flat brims will continue to make their way from fashion into western and vintage hat styles will still have a hold on those folks that the style just speaks to.
What's one western trend you're ready to see ride off into the sunset?
I wouldn't cry if headbands just went away…  and bling.  
How can boutiques interested in carrying your brand learn more or see your line sheets (please include details such as minimums, reorder frequency, or regional requirements)?
We prefer new customer inquiries go through our sales manager and reps. Charlie 1 Horse has reasonable minimums and we try to protect the stores who already sell the brand.
Do you attend Apparel Markets? Which ones?
We attend Denver and Dallas, but we have independent reps who show at various other markets.
If you're interested in carrying Charlie 1 Horse in your boutique or would like to set up an appointment during Denver's WESA Market, Devin Marcum is the one to get in touch with! 
Not yet a member of theboutiquehub.com? Join us, whether you are a boutique owner new or veteran, a wholesale brand or rep, influencer or industry service provider, our community is all about facilitating the connections, education, and tools that grow businesses and strengthen the independent fashion business.