Regardless of their style type, be it western, southern sophisticate, or West Coast chill, every boutique knows the power of a good graphic tee. They're worn by customers of all ages and fly off the shelves as soon as they're stocked. For these reasons, we're so excited to introduce our boutique owners to one of our favorite graphic tee brands, Texas True Threads!
Texas True Threads is owned and operated by husband and wife team, Chad and Mendy Riggins. The two, along with their Texas True Threads team, create some of the most fashionable graphic tees on the market. Founded in 2015, Texas True Threads is based out of Spearman, Texas.
We got to know Mendy Riggins, and the Texas True Thread brand a little bit better, and are so excited about their interview!
Your brand's style in three words?
Versatile, Easy, Fun-loving
How did your brand get its start? What's the inspiration behind the name and the mission?
Texas True Threads derived from another screen printing business we've owned for 15 years. We transitioned to boutique style designs and our foundation has always been about staying true to our Texas roots.
Who are your ideal customers?
Every woman loves a great graphic tee!
Are their certain parts of the country or globe where your brand is far reaching?
The South, but business has spread coast to coast in the past 6 months.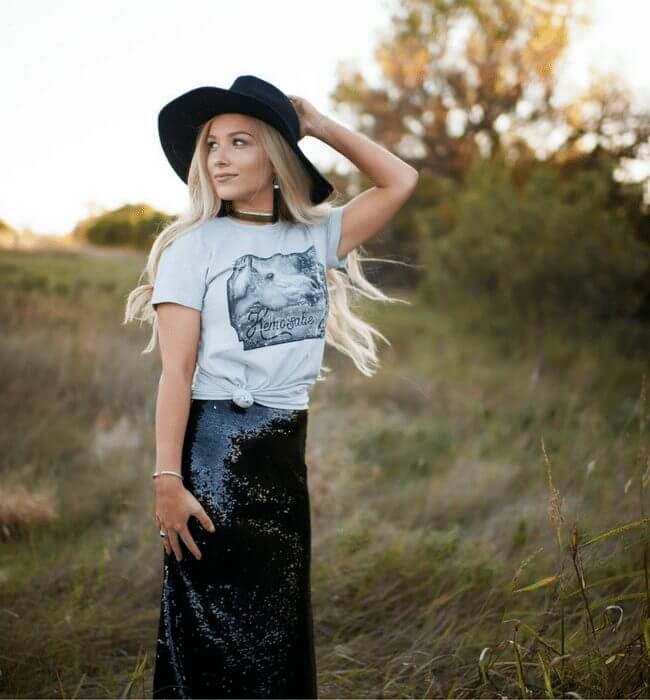 What are some of the biggest fashion trends you're anticipating to see at this year's NFR?
Any kind of jacket, kimono, or duster to spice up a great graphic tee or tank.
Do you work with bloggers or influencers? If so, what do you look for in an influencer or blogger before working with them, and what kind of expectations do you have in a collaboration/partnership?
We'd love to! We've worked with a couple so far, and are always looking for new influencers who are the right fit for our brand!
What was life like before you created this brand? How did you get inspired to start?
We were running a screen printing business and knew we had a quality product. After going to market, we knew we could provide others with our product…but at a better price and quality.
What tips do you wish someone would have shared with you as a new entrepreneur? How ever-changing the business is…you can never get too comfortable! And to join the Boutique Hub as fast as you can!
What's been the highlight of your career so far?
Working with my friends every single day…and traveling the country and randomly seeing our designs on people is so cool.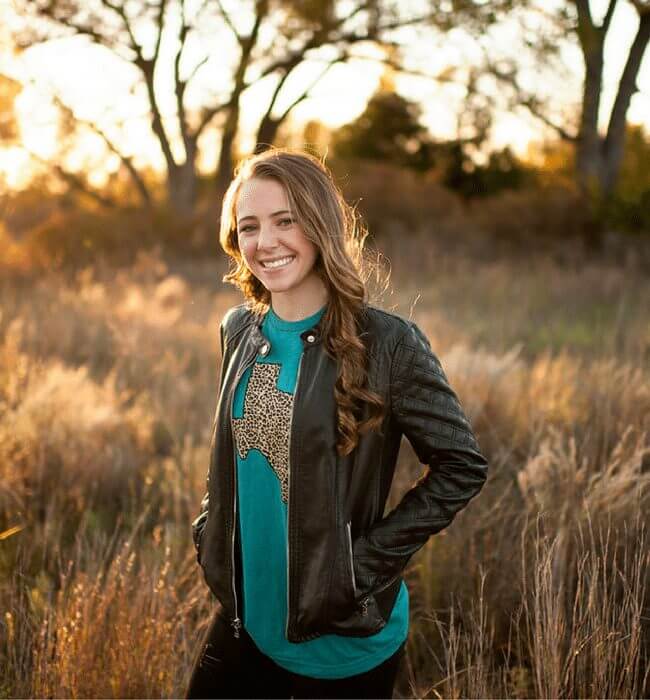 What's in your closet?  Do you have a go-to style?
There's a slight jeans obsession! Nothing better than a great pair of jeans and a tee to throw on.
Who's been your brand role models – both in business and in style?  
We honestly didn't know any of them until we entered this business. But after learning about other Brand Bosses at the Hub events, we loved how inspiring The Light Blonde is!
What scares you the most in life or business?
Rejection
More importantly, dark or milk chocolate?
Milk chocolate all the way!
What's your favorite season to design for?
Fall football season, all the way!
What's been the best marketing decision you've made to grow your brand?
A Facebook VIP group.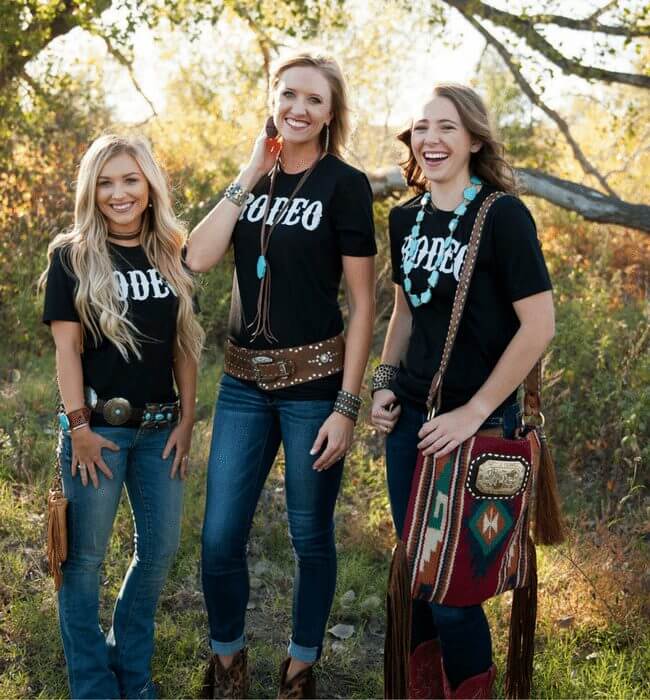 If you dressed a celebrity daily – who would it be?
Anyone from Jennifer Aniston to Pink! They both look great in a tee!
What's next for your brand? Any big surprises or new designs you're excited about?
You tell us! Our NFR designs have us pretty pumped right now!
How can boutiques interested in carrying your brand learn more or see your line sheets? Request to join the Texas True Threads Wholesale group on Facebook.
Do you have minimums or regional requirements?
We zip code protect and require a minimum purchase of 3 designs every 2 months.
Do you attend Apparel Markets? Which ones?
Yes-Dallas and Las Vegas.
Anything else you'd like to share about your brand or your brand's mission?
We always strive to be a blessing to other businesses…and to stay true to our roots!
We love wholesalers like Texas True Threads, who love creating original designs, and staying true to their roots and customers! If you're interested in carrying their designs, be sure to get in their Wholesale group!
Love what you see? Get it delivered to your inbox – we will NOT bombard it. Who has time for that?! Get on our tip list here or join the world's largest boutique community on theboutiquehub.com!