Instagram is one of the most powerful platforms in the world to build your brand, increase your sales, and grow your retail business. A successful content strategy can change your business forever! Here at the Boutique Hub, we are dedicated to helping retailers grow and succeed in every aspect of business. Here are our top 5 tips for growing your boutique on Instagram!
First Impressions Matter! Utilize Your Bio
First impressions matter, especially on social media! The contents of your Instagram bio can make or break a new customer or a new follower. There is a strategy for writing the contents of your bio. Make sure you are making the most of that short piece of content to engage new customers! Click here to read our in-depth guide on the top 4 things your Instagram bio should have.
Content is King
Quality content matters! Posting content that your customers don't want to engage with is a huge mistake. Do not just post just to post. Always put yourself in your audience's shoes and think "If I came to access this post on my feed, would I want to engage with it or would it encourage me to ____?" Utilizing sharable memes, quotes, or asking questions is important.
Additionally, implementing video content into your strategy is key to Instagram's success. Instagram is favoring video content and users are more likely to interact with it versus stagnant photos.
Stick to a Content Schedule
Sticking to a content schedule will not only lead to Instagram favoring your content, but it will also allow for a stress-free and organized workflow for you! Our Content Creator is the perfect tool to plan out your content across all channels to ensure you are sticking to a schedule.
Sticking to a content schedule with a tool such as our Content Creator will also allow for content optimization. What are you posting on Facebook this week that you can repost and repurpose for Instagram next week?
Utilize Engagement Tools -Live + Stories
Instagram has tools that cater to engagement such as the Live feature and stories. These are great tools that can easily get your viewers engaged to increase brand awareness on Instagram. Using story features such as polls or quizzes are also an easy way to collect customer feedback. Don't be afraid of pressing that Live button, you got this #BoutiqueBoss!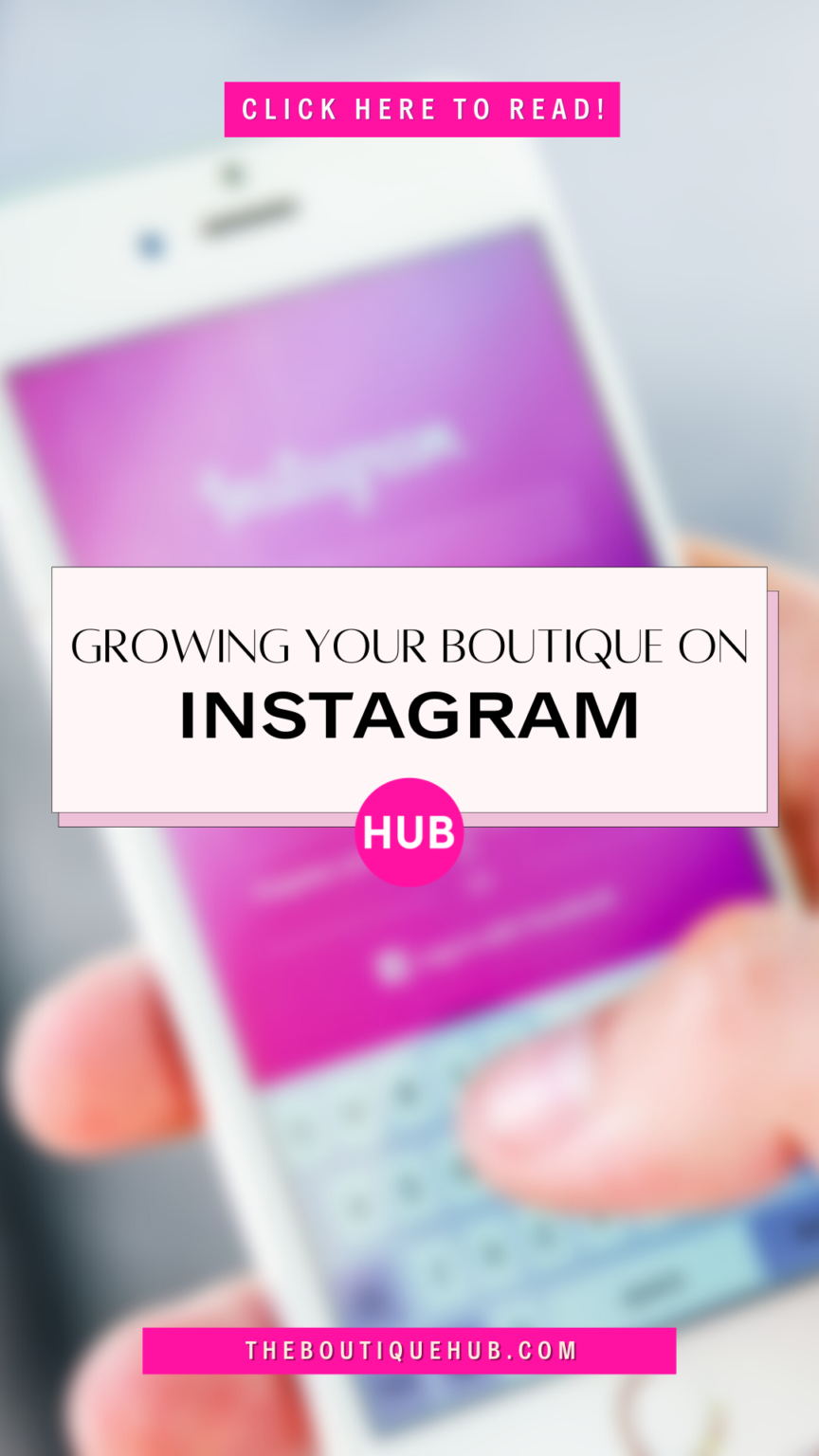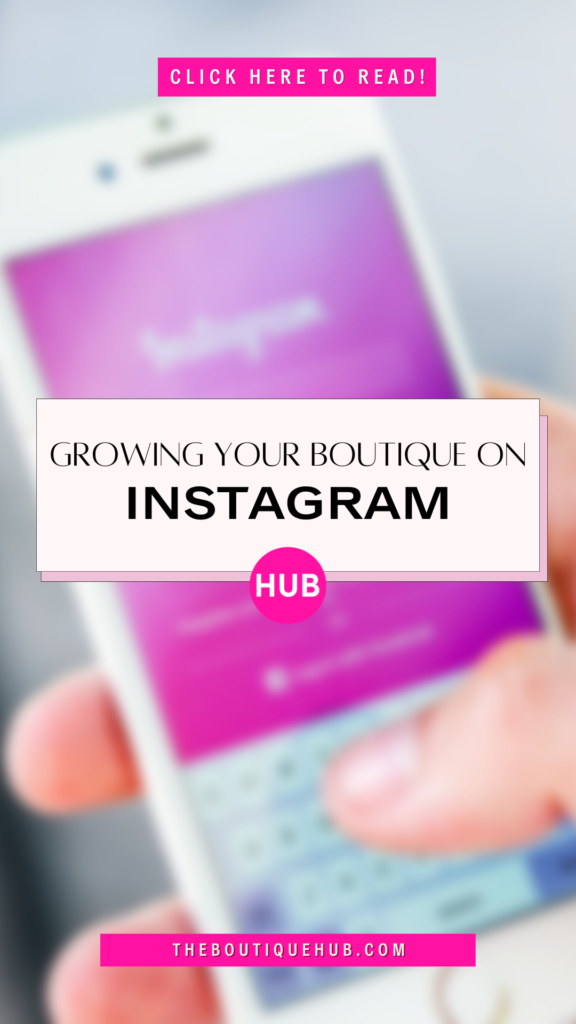 Keep Content Fresh
Use our FREE downloadable guide to keep your Instagram content fresh.
Quotes
Sneak Peeks
Employee Q+As
Memes
Window Displays
So So much more…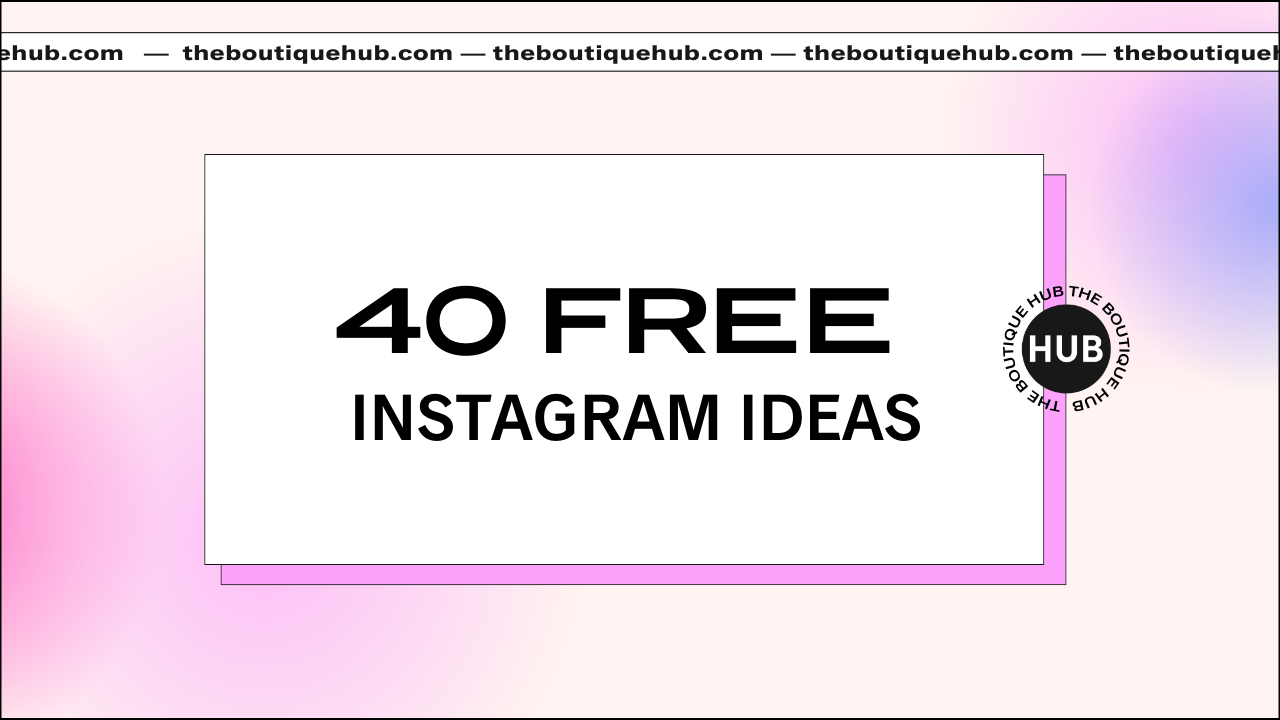 We hope you loved our article How to Grow Your Boutique on Instagram. How else can The Boutique Hub help you grow?
Get more information on growing your business by joining The Boutique Hub where we have tons of training, information, and most importantly, connection! Try out our service for a month, cancel anytime.