Showing customer appreciation is another form of investing in your business! Showing your top customers that you care and appreciate them can increase customer loyalty and shows them that you are grateful for their businesses.
20/60/20 Rule
Take a look at the 20/60/20 rule for the Three types of Customers!
20% of your customer represents your Best customers ("A" customers)
60% of your customers represent your average customers ( "B" customers)
Bottom 20% of your customers who occasionally shop with you. ( "C" customers)
In general, 80% of our Revenue comes from the "A" customers (that top 20%)
The "B" customer who makes of 60% of our customer base brings in an average of 15% of our revenue.
The Occasional Customer ("C" customer) who is the bottom 20% of our customer base actually only brings in approximately 5% of our revenue. These customers shop dependent upon price, economy, financial situations, etc.
So what does this mean?
Pay attention to that top 20% of your customers. Invest in them, show them you care, and are grateful for their businesses!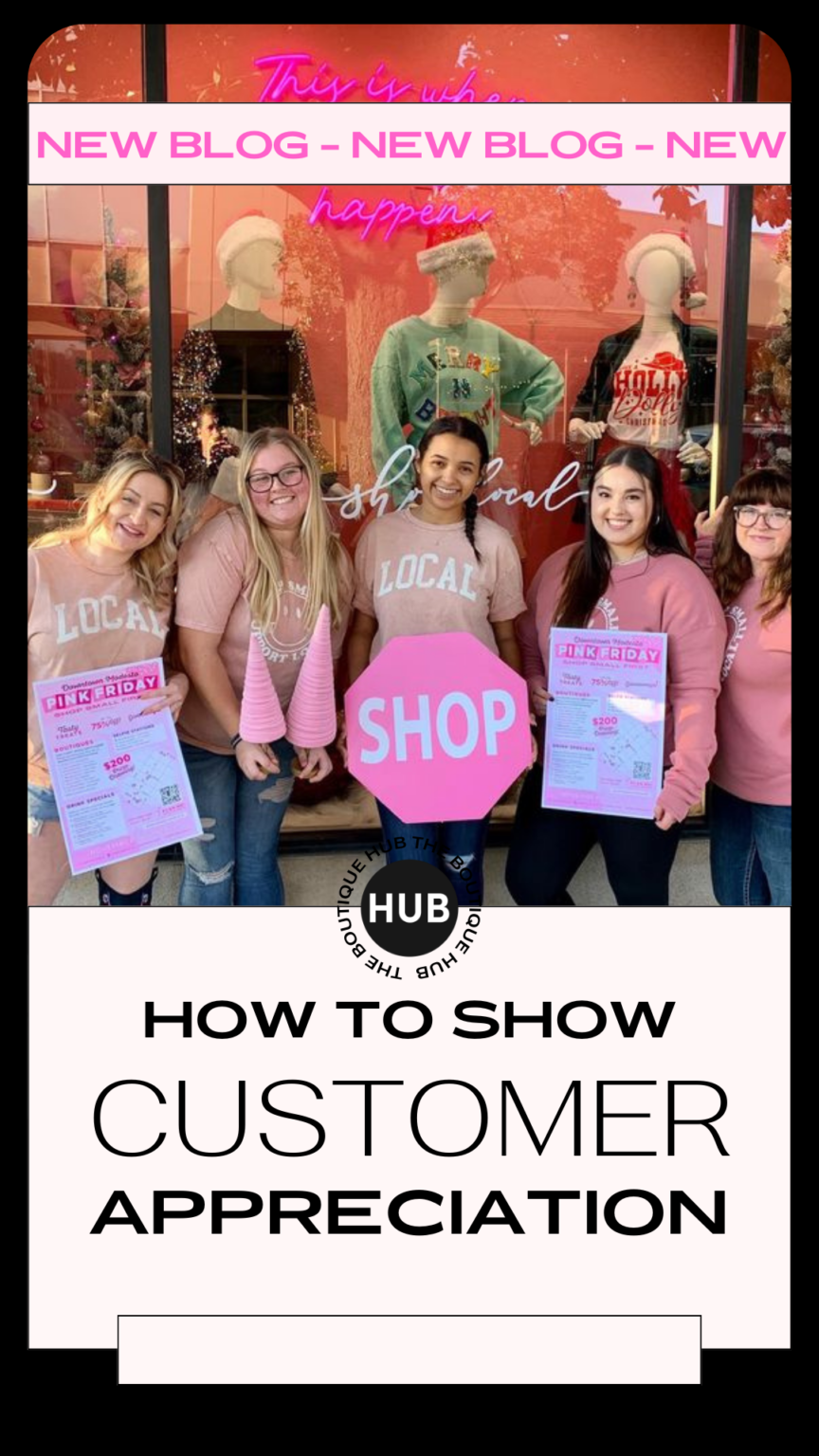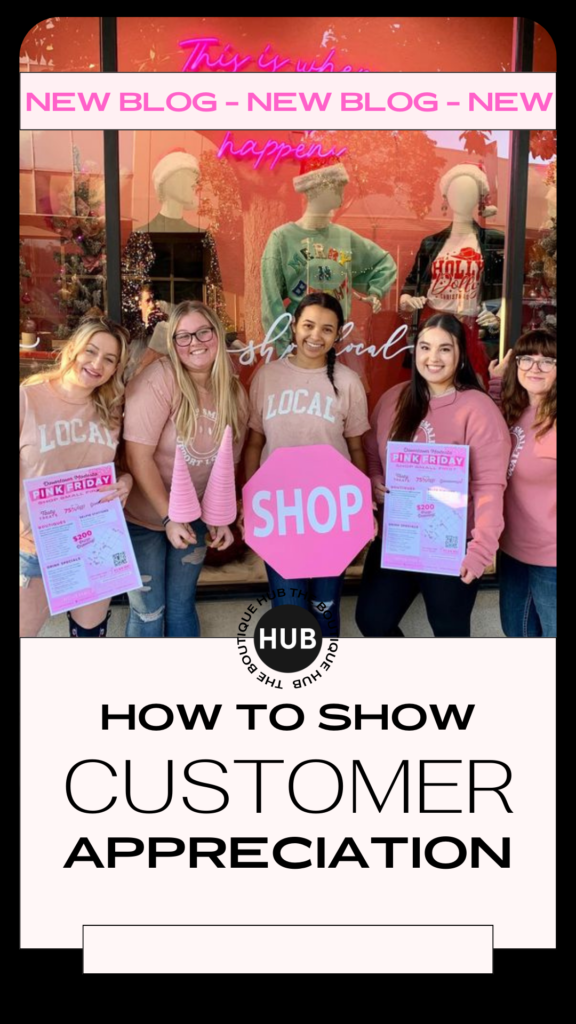 Ways to Show Customer Appreciation
Send a letter or a card thanking them for their businesses, and expressing how much you care for them
Email a special discount code to your top customers
Host an exclusive event that is invite-only
Give your top customers early access to collections
Hold a customer appreciation giveaway
Include a free gift randomly in their order
Have a specific week dedicated to customer appreciation
Feature loyal customers on your social media
Give them a simple call
Send them a picture of something new in stock that you think they'd like
Give them a gift for their birthday and major holidays
Get to Know your Customers Better
One major way to show you value your customers is by getting to know them better.
Run a customer survey to try and figure out what sets your bottom 20% and 60% apart from your top 20% customer base.
In this customer survey, you can also gather feedback on your business from those who matter most. Are there a few things you could change in your business to convert some of your B customers to A customers?
Ultimately, your customers are what matters most in your business. They are the reason why you can do what you do. Don't forget to show them you care!
Get more information on growing your business by joining The Boutique Hub, where we have tons of training, information, and most importantly, connection! www.theboutiquehub.com/join Try out our service for a month, cancel anytime.
Follow along on Instagram @theboutiquehub!