Buying inventory to sell in your fashion boutique is a major investment. It's crucial to research all your possible options and ask potential clothing suppliers the right kinds of questions. This is a two-part blog, so, in this first part, we'll cover how to find a wholesale clothing supplier and clothing manufacturer for your boutique. In the next segment, we'll delve into how to evaluate the prospects you've found.

Without further ado, let's get started!

Step 1: Deciding What You Need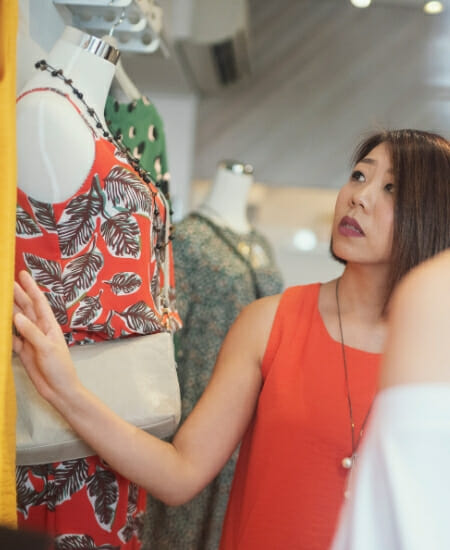 There are three ways you can stock your online store or fashion boutique. You can:
Buy wholesale clothes to sell.
Design and manufacture your own brand of clothes to sell.
Do a mix of the above two options.
While you might be tempted to start out buying wholesale only, we recommend starting off your boutique inventory with a mix of wholesale and original brand products. According to this annual report by Deloitte, having a mixed sourcing strategy is the best way to start things out. Then, over the long-term, you can transition to solely designing and manufacturing the products offered in your store. We recommend this approach because, in the long-term, most boutique owners and online clothes retailers agree that designing, manufacturing, and selling your own private label fashion line has the best return on investment.

Locking into wholesalers limits your negotiating power on costs. If a wholesaler raises its merchandise prices, you'll either lose profit margin or have to raise store prices to make up the earnings difference. You could also always find a new wholesaler, but that takes time, focus, and will require you to learn the ropes of a new buyer-seller relationship.

Buying wholesale products can cost less in the short-term than manufacturing your own fashion line. However, buying wholesale can also limit your ability to quality assure the products you sell. Also, since wholesalers don't offer you the ability to buy completely unique products for your store inventory, using wholesale alone puts you at risk for competing with other boutiques who buy from your wholesaler in a race to the bottom pricing for shared inventories. This is why private label has been trending not only with local, niche retailers but also with retail giants like Amazon and Walmart.

By starting out with a mix of wholesale and original clothing brand products, you manage the risk of having only one clothing source and buyer-seller structure. Starting with a blend of the two will also give you room to grow your profits before investing heavily in your original fashion brand.

Hot Tip: Worried that a lack of technical design knowledge will prevent you from creating your own fashion brand and leave you hostage to wholesale? Don't be. Even if you're not a design wizard, some clothing manufacturers give you the ability to build an original design off of an existing factory sample and pattern. This is called working with white label samples. It's a practice that even the most Gucci (hint, hint) brands use to streamline their operations and product-to-market timelines.

Step 2: The Search
Once you've decided what sort of suppliers best fit your needs, it's time to seek them out. While it's always good to have a referral from a trusted source, you may not have easy access to someone with experience sourcing boutique inventory. Luckily, the Internet is always there for a gal.

You'll likely want to Google three different kinds of resources:
"Online supplier directories"
"Supplier matching agencies or networks"
"Wholesaler or manufacturer websites"
The option that's most helpful for boutique owners may surprise you. While some domestic and overseas wholesalers and manufacturers do have their own company-managed websites, these resources are oftentimes slower and more out of date than those to which you're accustomed. The information may be outdated, and you may not get much detail off the site because their main business model focuses more on fulfilling orders than on marketing to new business.

Your better bet when looking for a manufacturer for your clothing line or wholesale supplier is to go with either an online directory or a supplier matching agency or network. The reason for this is because the information you get will likely be more accurate and easily searchable by the specific product information you're wanting to locate.

Keep in mind, using an online supplier directory will get you contacts, however, you'll need to be the one to reach out and initiate a relationship or transaction. When you work with either an agency or a matching network like MakersValley, they have a team on the ground who will manage that part for you. This can be especially helpful if you're manufacturing overseas and do not speak the local language.

Step 3: The Final Decision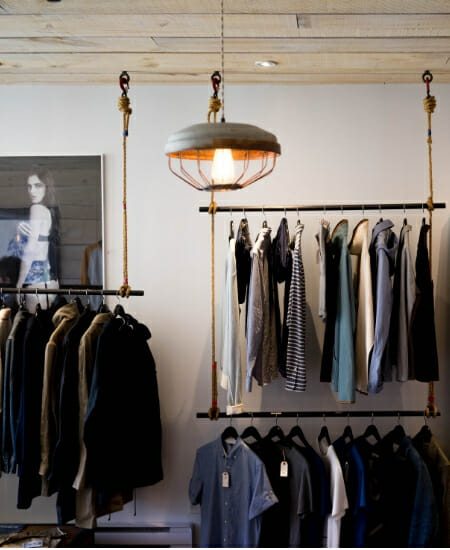 Once you've found a couple of clothing manufacturers or wholesaler options you like, it's time to evaluate them individually. Our next blog will feature the 10 questions you should ask your clothing supplier or manufacturer before signing on the dotted line and will be up on the blog in two weeks. Stay tuned, and we'll see you back soon!

Guest Blog Courtesy of Makers Valley, an online B2B service platform that matches Boutiques & Designers with over 150+ Italian apparel Manufacturers & Artisans, with no minimum orders, no markups (pay factory price), and a dedicated account manager to guide you through the manufacturing process.

Find out more by using this special link for Boutique Hub Members:

If you enjoyed this article on finding a clothing supplier for your boutique, make sure to check these additional articles out as well.