Our goal at The Boutique Hub is to help every small business owner succeed. One of our favorite aspects of attending the Boutique Summit is networking! Meeting new people can be intimidating, so we've gathered our best tips.
Networking Tips
Be Present: Maximize your time with attendees and speakers to learn as much as possible. Come with an open mind and be ready to implement new ideas. Being present at networking events will allow you to let go of past issues in your business and show up with optimism. Assign dedicated help with your business while you are here, if possible.
Listen and Engage: Don't be afraid to ask questions or introduce yourself. Show interest in others and actively listen to what they say. Engage in conversation by asking questions and showing interest.
Offer Value: Share your knowledge, offer help, and provide valuable resources to the people you meet. Offering value can help build trust with connections!
Be Authentic: Be yourself and be honest about your intentions. People appreciate genuine connections.
Stay in Touch: Bring your business cards to give to others, or be ready to share your social media accounts to stay in touch with those you meet.
The Boutique Summit is going to be filled with networking opportunities, education from industry experts, wholesale shopping, and a ton of fun along the way! You don't want to miss this opportunity!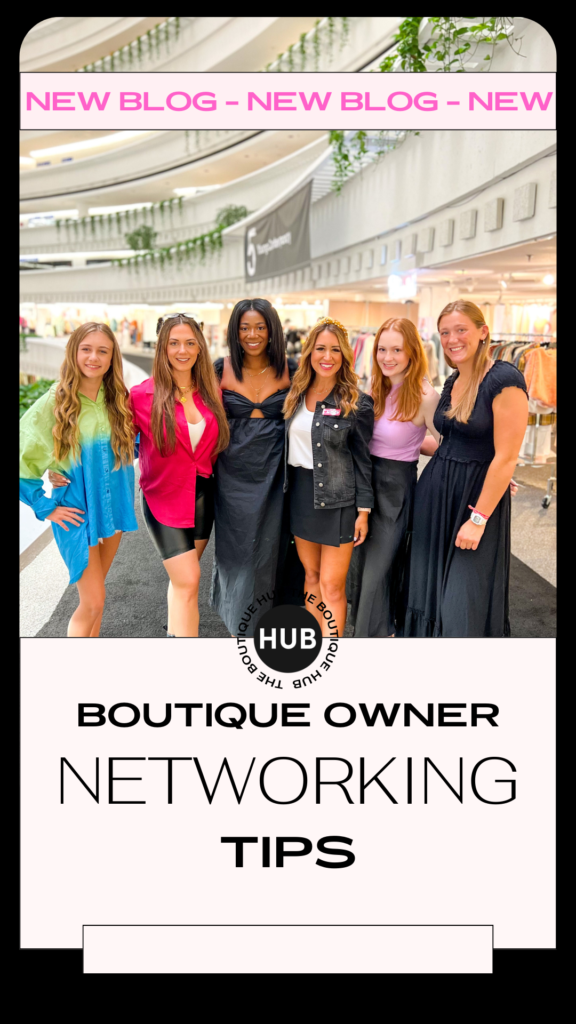 We hope you loved our article on Small Business Owner Networking Tips. How else can The Boutique Hub help you grow?
Get more information on growing your business by joining The Boutique Hub where we have tons of training, information, and most importantly, connection! www.theboutiquehub.com/join Try out our service for a month, cancel anytime.
Follow along on Instagram @theboutiquehub!