Are you ready for something slightly embarrassing?! Less than thirty days until the most pivotal ten days in western fashion, and I don't even have a single outfit picked out. Yes, I am very ashamed of my inner fashionista. I am normally the highly-organized girl who starts planning her outfits in September, but this year it just didn't happen.
The thing is, I know there are a few others out there who are in my same boat, and are starting to get a little bit concerned about what they'll be packing for Vegas. Fear not, I have a plan!! I've worked with some of our favorite boutiques and brands to showcase some perfect Vegas pieces. Whether you're needing a comfortable daytime look, or you're still needing to pick a killer outfit to wear out to the rodeo, I can all but guarantee you're going to be able to find something below!
Daytime Outfits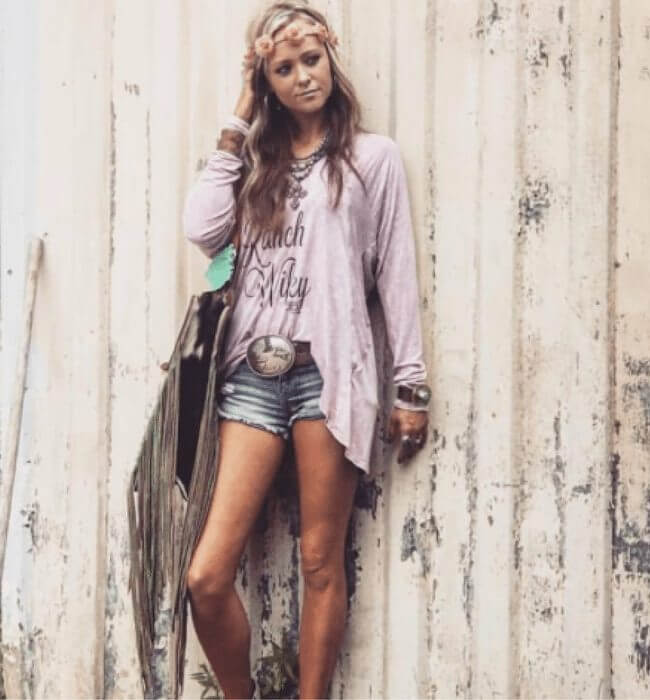 The Cowboy Lady & Co.
Ranch Wifey Graphic Tee | $25
This tee is perfect for a relaxed, shop 'til you drop look!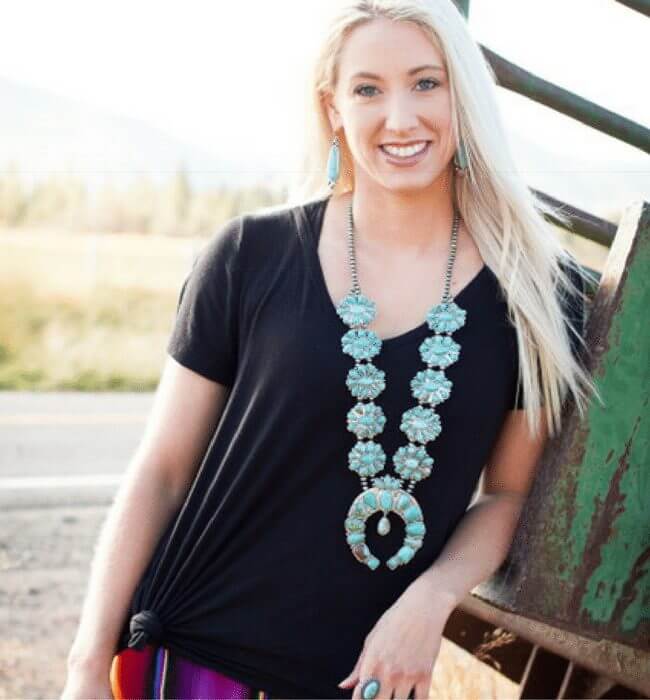 Ruby Rue
Ruby Rue Squash  | $150
Every woman needs a squash blossom in her life, and this one takes the cake!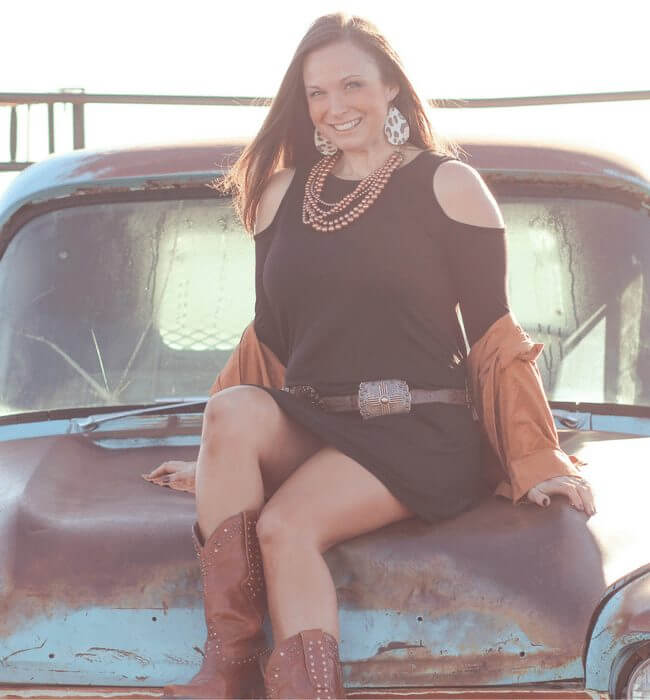 Southern Mess Boutique
Oliver Dress | $39
An LBD like this is so simple to accessorize and would be perfect if you're thinking about attending the Denim & Velvet Fashion Show (Saturday, December 9).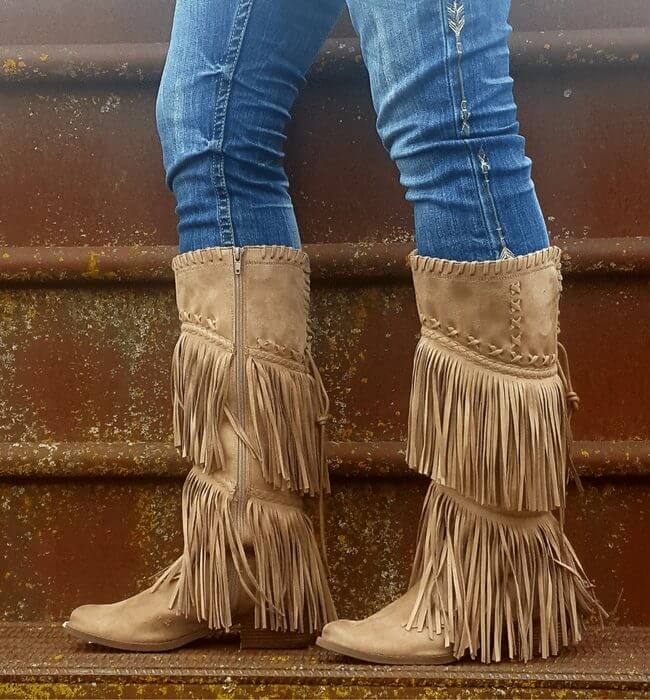 Ranch Rebel
G-Funk Fringe Boots | $76.99
When it comes to shopping the vendors of Vegas, cute, yet comfortable footwear is key–and these fringe boots hit the mark on both accounts!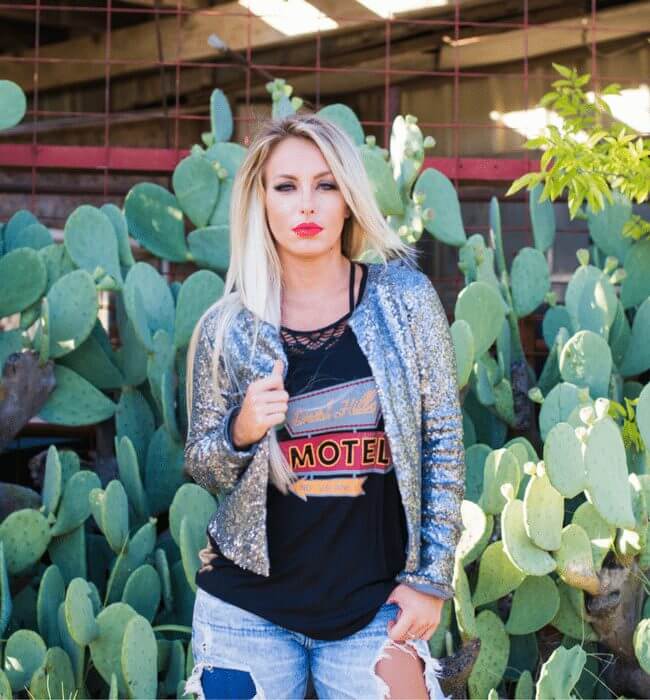 Little Mesquite Boutique
Vegas Nights Blazer | $44
Call me crazy, but I think this blazer is a perfect day-to-night piece. If you've got this in your outfit arsenal you'll turn all the heads while you're shopping South Point, and you'll be sure to get a free drink sent your way at dinner!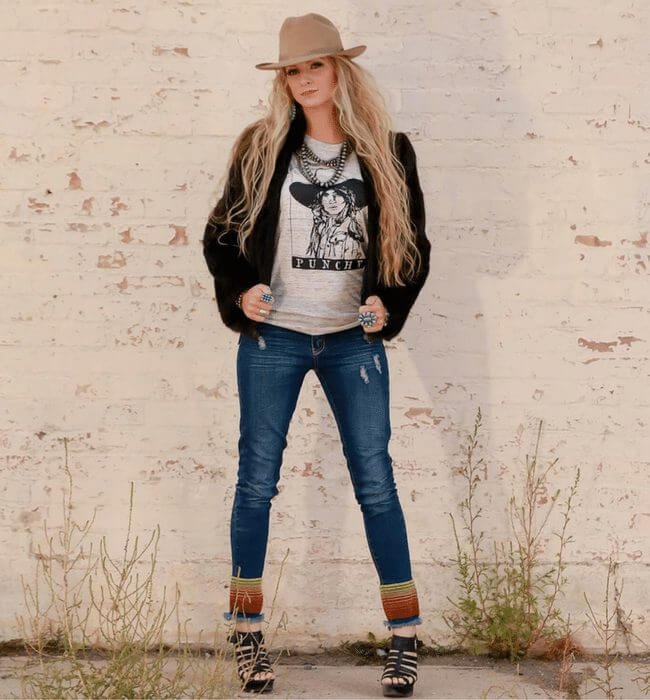 Buckaroo Boutique
Serape Skinny Jean | $46.95
A good pair of jeans is a must for the day, and these stylish serape skinnies take the cake!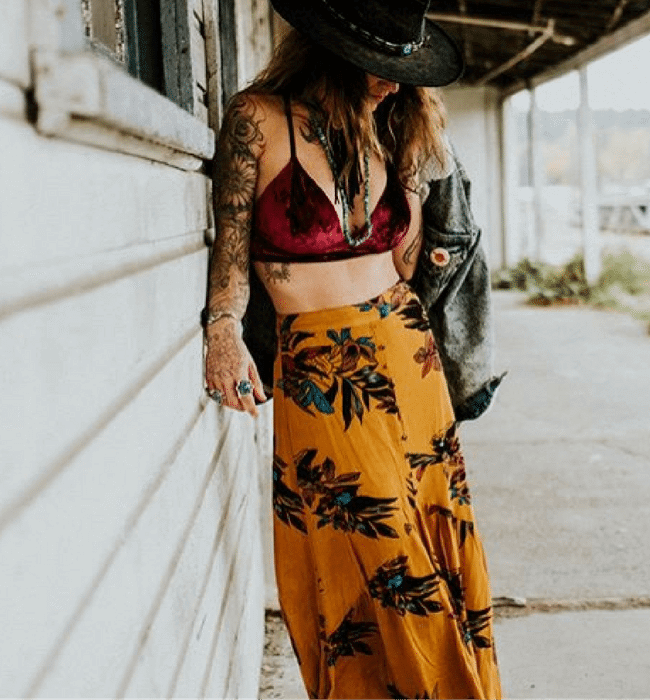 Lil Bee's Bohemian
Back in Time Maxi Skirt | $44
This skirt is such a staple piece for any Vegas wardrobe, especially paired with something a little western, like a denim shirt!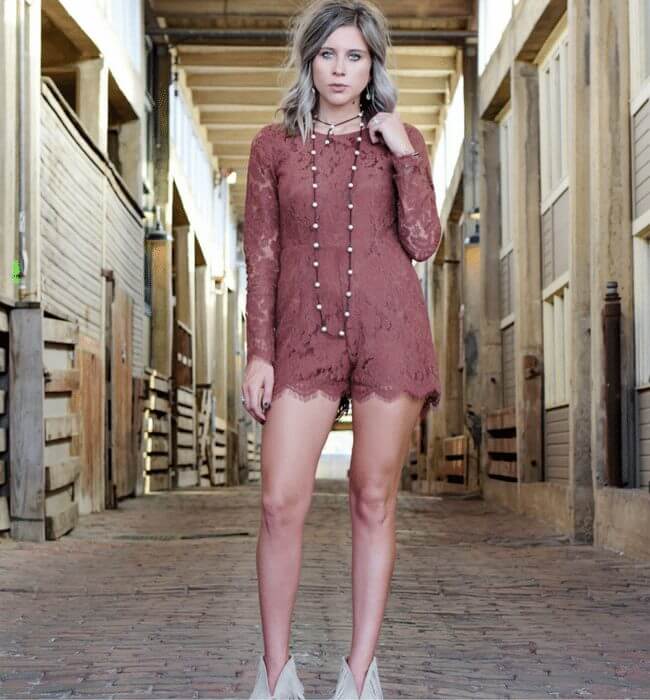 Hippie Alice
Camel Craze Lace Romper | $49.95
This romper is my pick if you're going to the Justin Cowboy Crisis Fund Fashion Show on Thursday, December 14!
Evening Outfits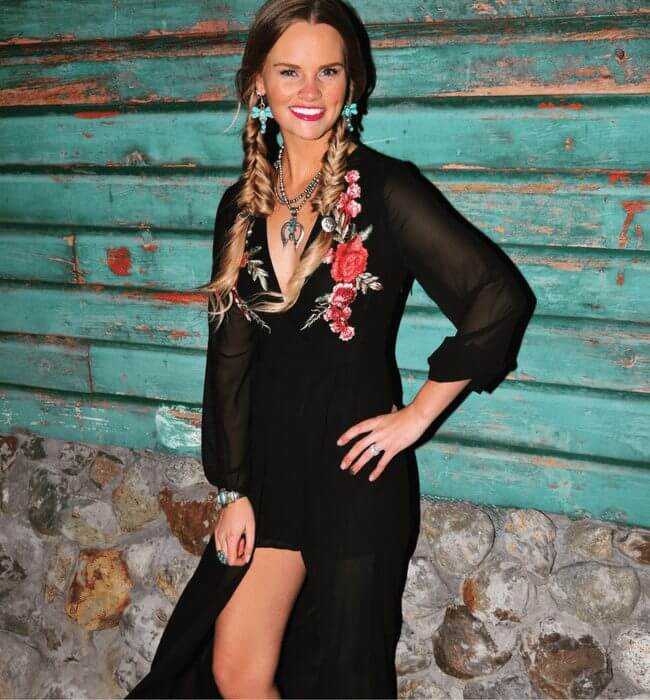 Ace's Arrow
The Thomas and Mack Maxi Romper | $56.50
This adorably embroidered maxi romper is perfect for Vegas, whether you're headed to a fancy dinner or out to catch a round of NFR action!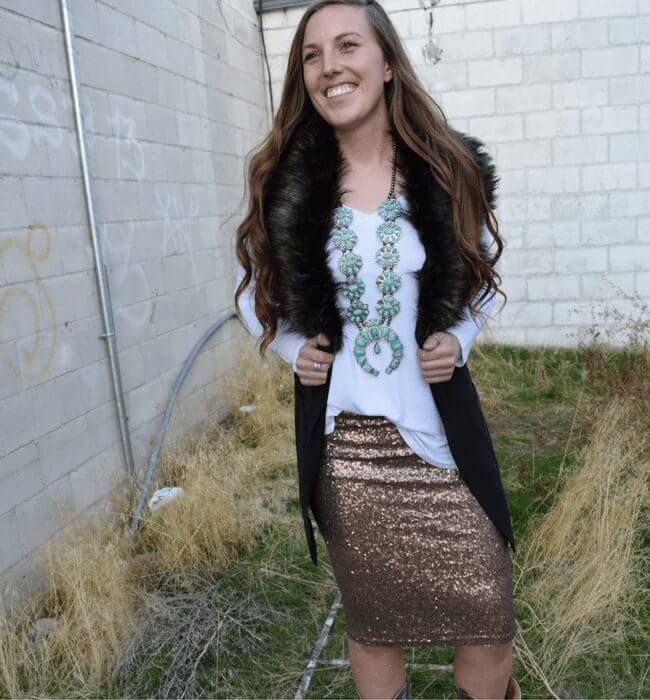 Branded Boutique and Tack
Shania Black Suede Faux Fur Collar Vest | $50
While Vegas nights usually don't get too chilly, you will definitely want a little something over the top of your outfit–cue this super fashionable faux fur vest!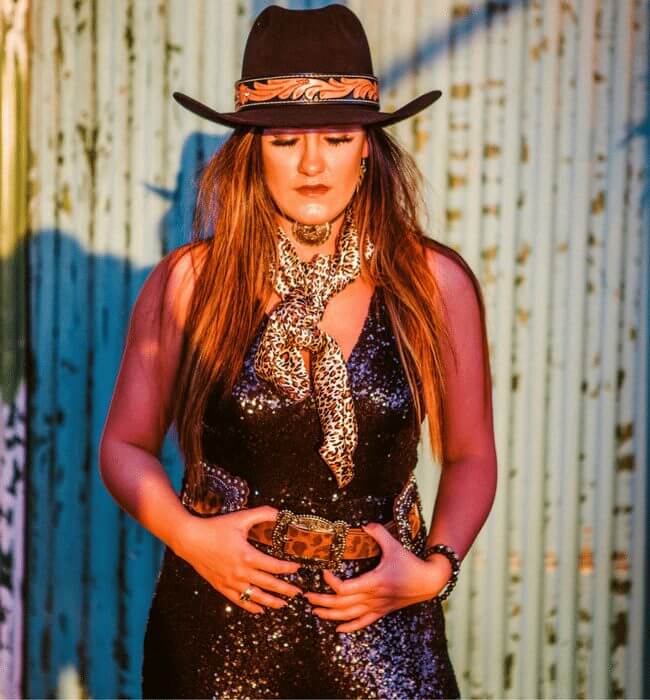 Ritzy Gypsy
Sequin Jumpsuit | $70
Sequins were hot last year, and once again, they're going to be a big hit–so why not nail your sequin look with a killer jumpsuit?!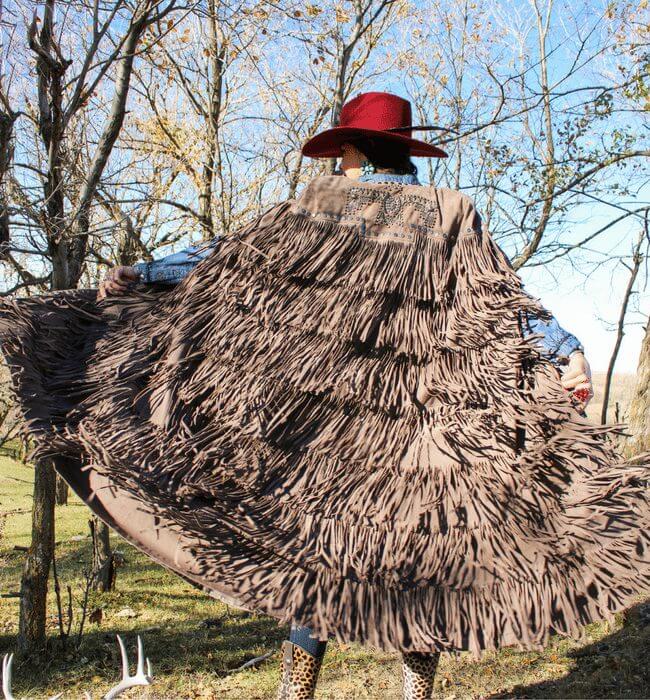 Sparkling Spur
Spirit Seeker Cape | $1130
With all that fringe, who can't help but fall in love with this gorgeous Double D Ranchwear cape?!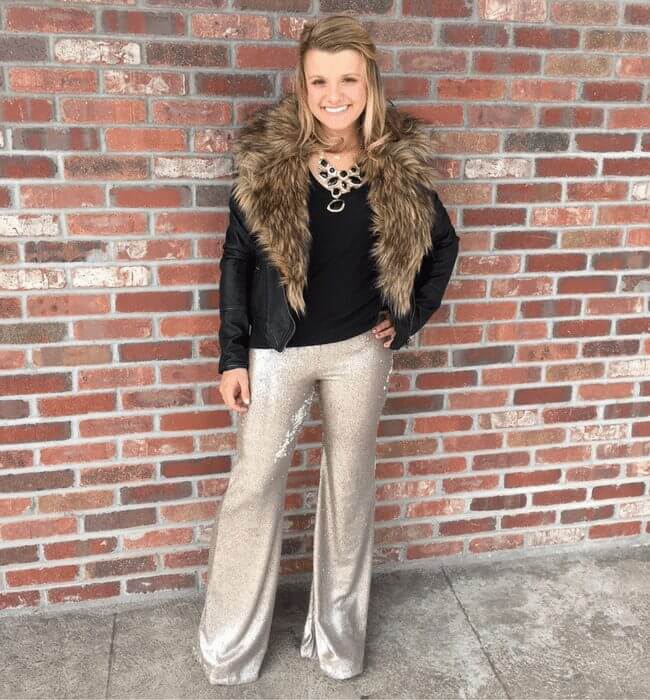 Envie Boutique:
Free People Sequin Pants | $139
These pants are such a flattering piece for women of all body types, and can be paired with anything for an easy evening outfit!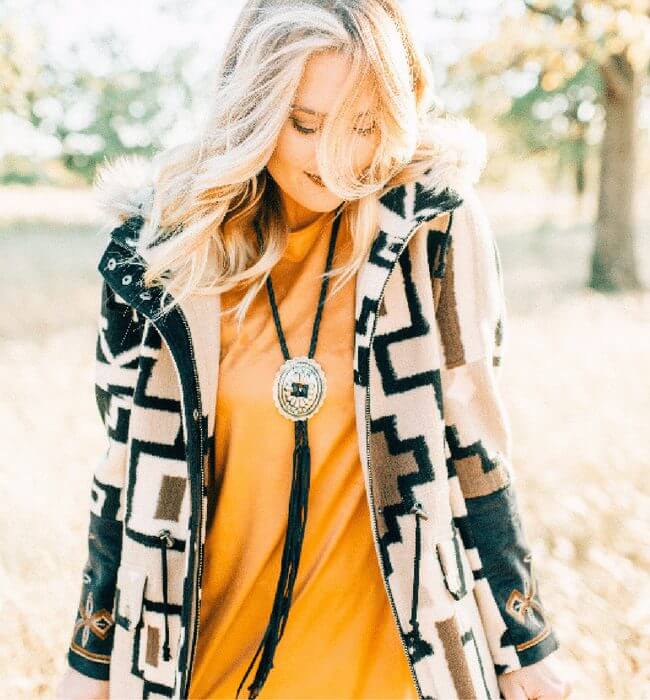 Hazel's Fashion Wagon
Yosemite Vest | $210
This gorgeous piece by Tasha Polizzi is a must have for any woman who considers herself a connoisseur of western fashion!
Kiddos
I also couldn't help but include the sweetest baby outfit that I've ever seen in my entire life. If you're taking a little Miss with you to Vegas, she needs this skirt in her life!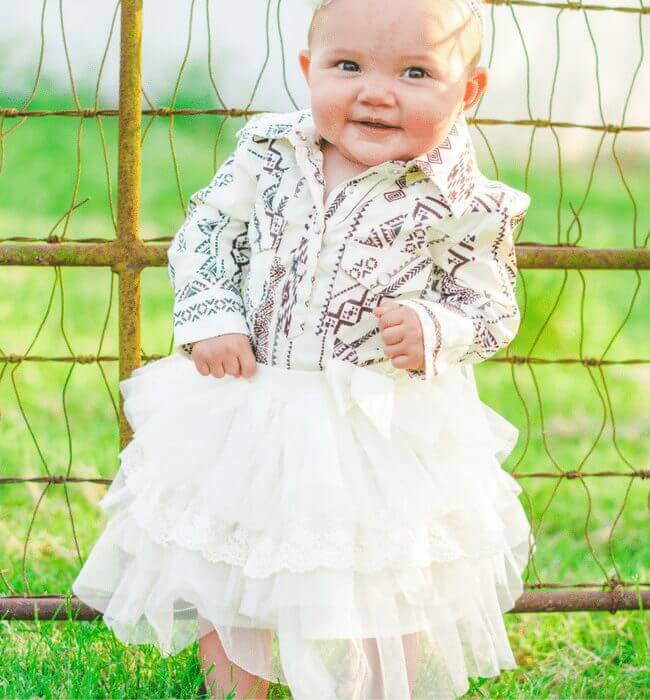 Addy May
Layered Bow Skirt | $28
That's all she wrote, ladies!! I hope you found a few of these pieces to be right up your Vegas outfit alley! If you're going to be in Vegas, comment below with your dates–The Hub team will have someone there all ten days, and we want to meet as many fashionistas as we can!
Hero Image Photo Credit: Ace's Arrow Boutique
Want more style stories?
Make sure you're on our VIP list of insiders who hear it first and are treated to 20+ boutique coupons when they sign up or hop into our Facebook Group, Shop The Best Boutiques anytime to hear style tips, must-see trends, deals and shop our threads by product type from hundreds of boutiques in one place. See you there babe!