<Guest Blog Post>
If you're working in retail marketing, it's very easy to get swept up in a sea of omnichannel beacons, experiential stores and the proliferation of the Internet of Things (IoT) in stores like Amazon Go.
While the future is exciting, retailers also need to focus on what they can do now with the tools they have.
Let's talk about point of sale (POS) marketing. It's at the center of any retailer's transactions and, when leveraged, can be high-value in-store promotional real estate to drive more sales pre-checkout.
What is a point of sale?
A retail store's point of sale is where transactions are completed. Traditionally, this was cash registers, but now mobile POS systems like Lightspeed, centralize inventory management, payments, analytics, employee scheduling and more. One of the main benefits of a mobile POS is being able to move process transactions and run their business from anywhere (even a pop-up shop!)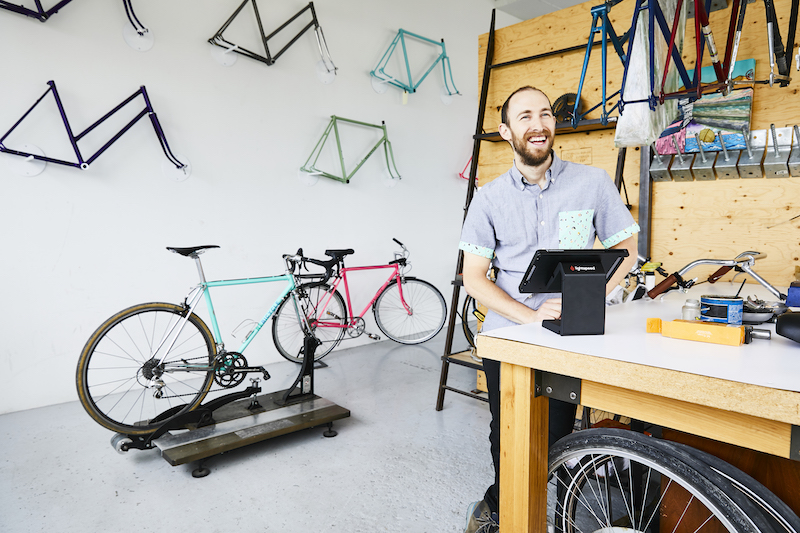 But many retailers are missing out on using the space around their point of sale and maximizing their in-store marketing efforts.
The benefits of point of sale marketing
Have you heard of point-of-purchase placement in retail marketing?
Point-of-purchase marketing is when a retailer strategically places certain products near their point of sale to incentivize consumer impulse buying. When used properly, this marketing tactic is a surefire way to increase a customer's transaction value by cross-selling related items.
Pro merchandising tip: Unlike the items placed on your shelves, customers only take a couple of seconds to decide if they want to buy a point-of-purchase product. If you sell low-investment products (like shoe cleaners, gift cards or accessories) consider placing them near your point of sale.
Lightspeed customer Le Trunkshop knows the power of point-of-purchase placement in merchandising. Owner Lino Catalano places low-cost items next to his point of sale to maximize how many get sold.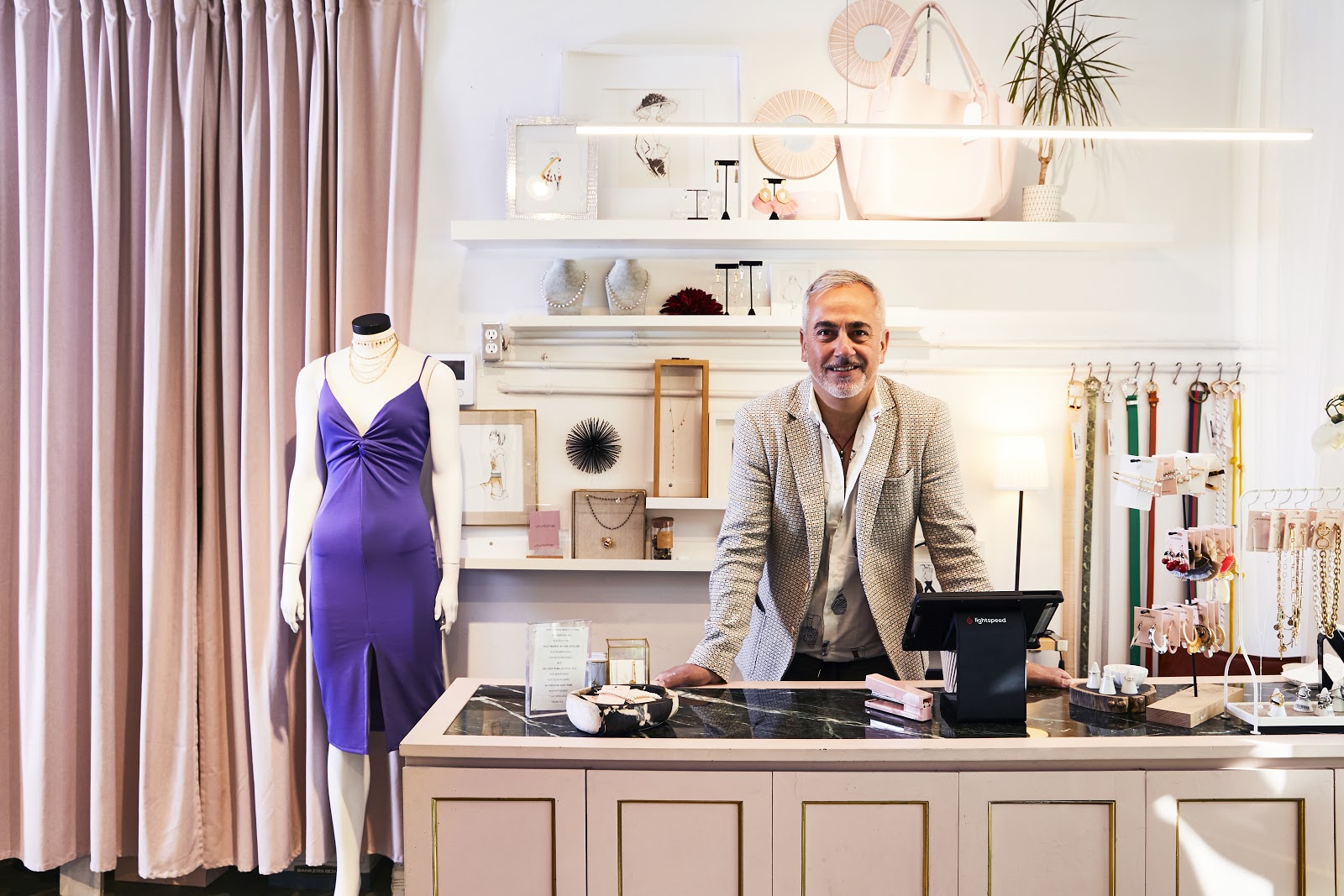 4 point of sale marketing tricks for in-store sales
1. Eye-catching point of purchase displays
You may have already explored using display stands around your store, but do you know if they caught your customers' attention?
Most stores fall into the habit of standard shelving, but now's the time to go above the ordinary.
Take a look at some eye-catching examples of point of purchase displays.
Free-standing units
Free-standing units are all about making a statement and guiding customers towards a particular product or brand.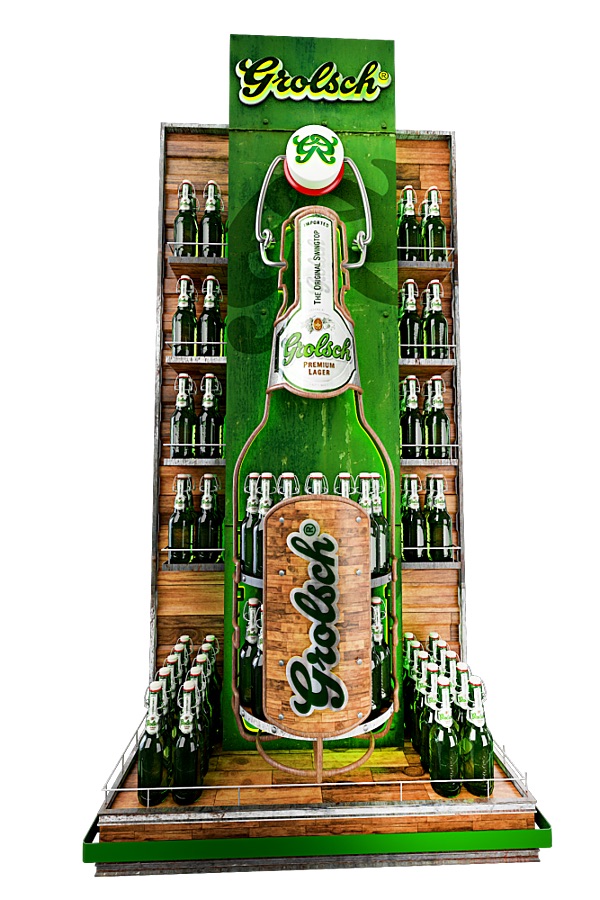 Image obtained from WrightObara
Counter-top units
Counter-top units are great for nudging customers towards that last-minute sales. Have these close at hand next to your POS.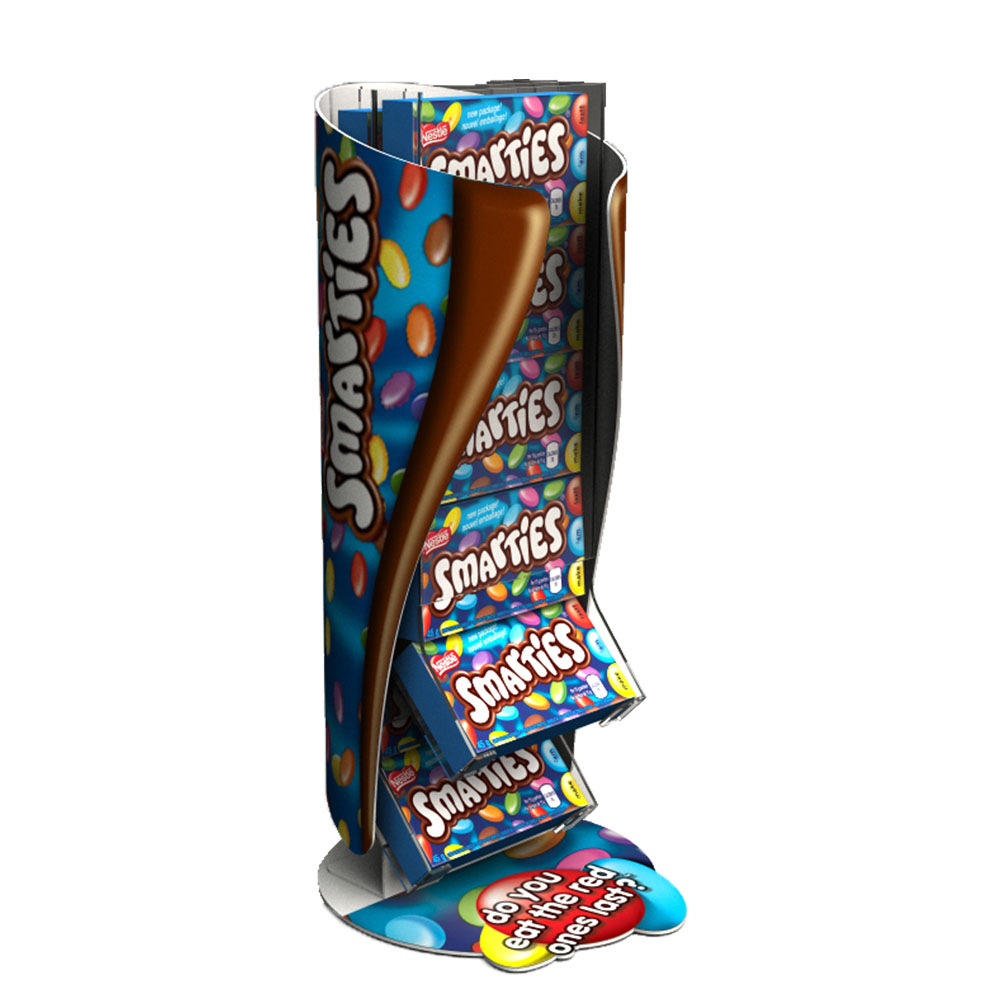 Image obtained from Marketing Impact Limited
Dump bins
This type of point of purchase marketing is as simple as it sounds: a container built to hold products bundled together in a bin. However, there are many ways to make a regular looking bin into an eye-catching display that your customers won't be able to resist. Take a look at the example below.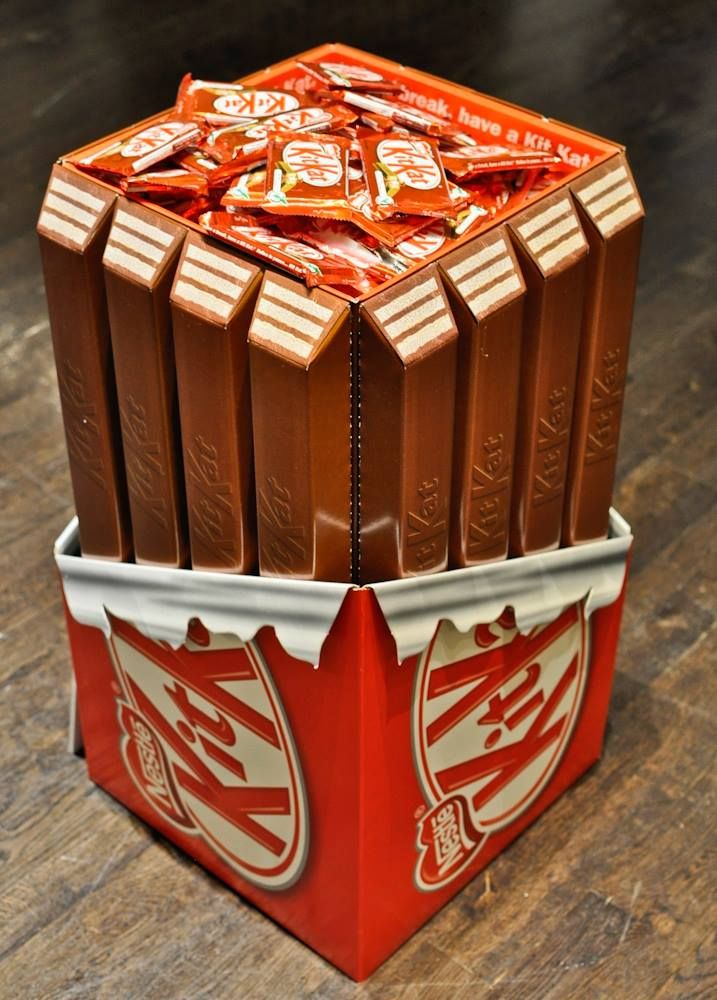 Image obtained from WOW Display
Get creative with your point-of-purchase (POP) displays to add extra oomph and dollars to your sales tally.
2. Cross-sell with related items
Reserve your point of purchase displays exclusively for low-investment items that are related to the bigger-ticket items you sell. For example, footwear stores could feature shoelaces and cleaning products.
Ensure that your point of purchase display features products related to your pricier products. This will help you maximize how many customers add those items to their bill. Your POS system can help you find out which of your products are frequently sold together. Use that information to determine what items you place in your point of purchase displays and emphasize cross-selling to customers ringing up their bill.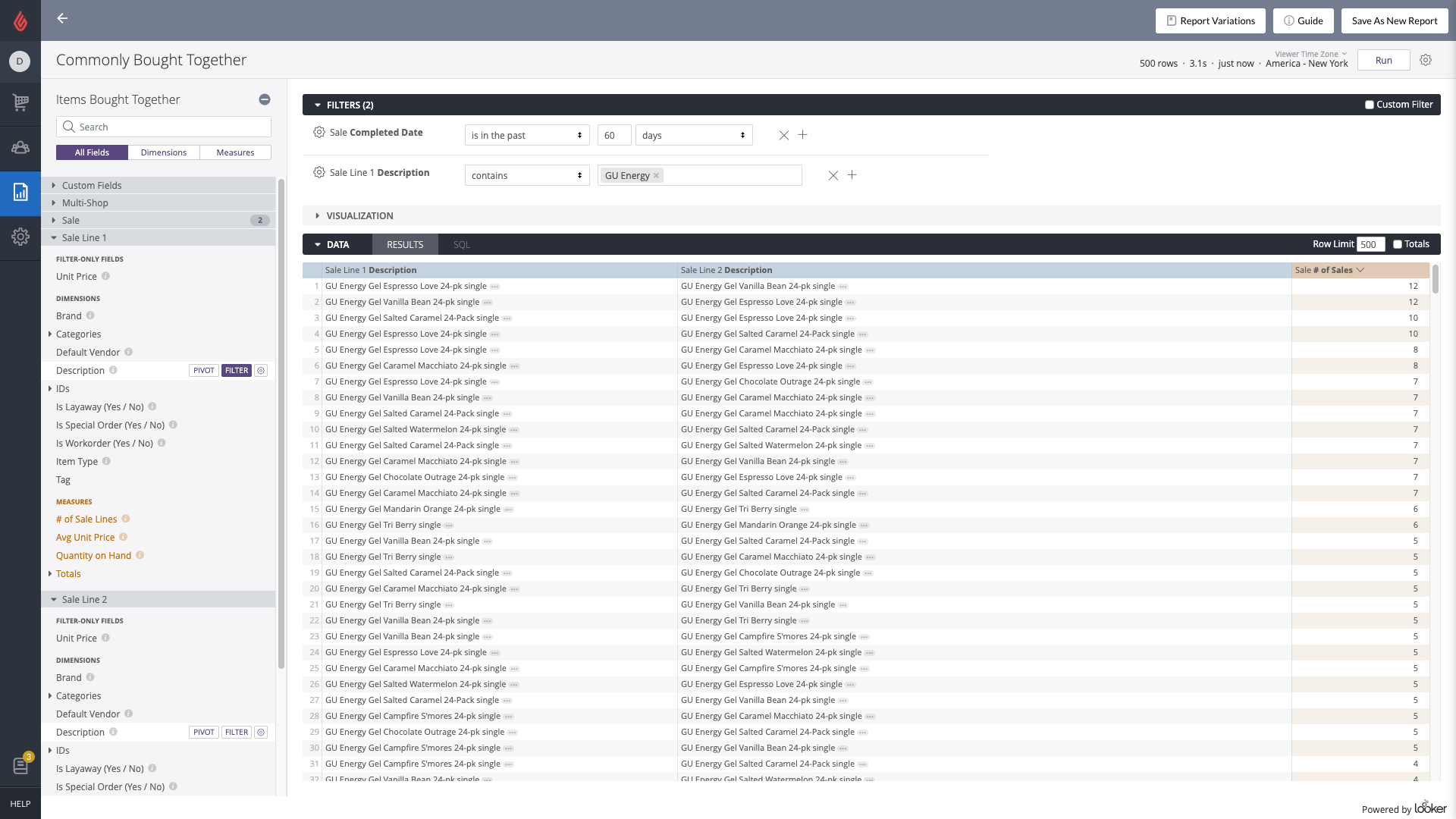 The Commonly Bought Together report allows you to search and filter the combinations of products that were purchased. This will give you ideas about what you could bundle or cross-sell in the future.
But don't exclusively listen to your point of sale's data for cross-selling opportunities—listen to your customers! The most authentic way to find out what a customer's needs are is to listen to them while you're interacting with them. They'll let you know what problems they're trying to solve and you can find products that help them.
3. Draw shoppers in with loyalty programs
Your store's point of purchase is your final chance to make an additional sale, but it's also a great place to talk to customers about your loyalty program and the applicable special offers that loyalty program members benefit from.
To incentivize customers to join your loyalty program, talk to them about how much they could save on their purchase if they were a member.
Take this time to show them the type of offers that are exclusive to members. Once they become members, customers benefit from the savings and retail merchants benefit from the ability to send hyper-relevant, personalized promotions by email and SMS.
Pro tip: Consider creating in-store flyers to incentivize customers about your loyalty program.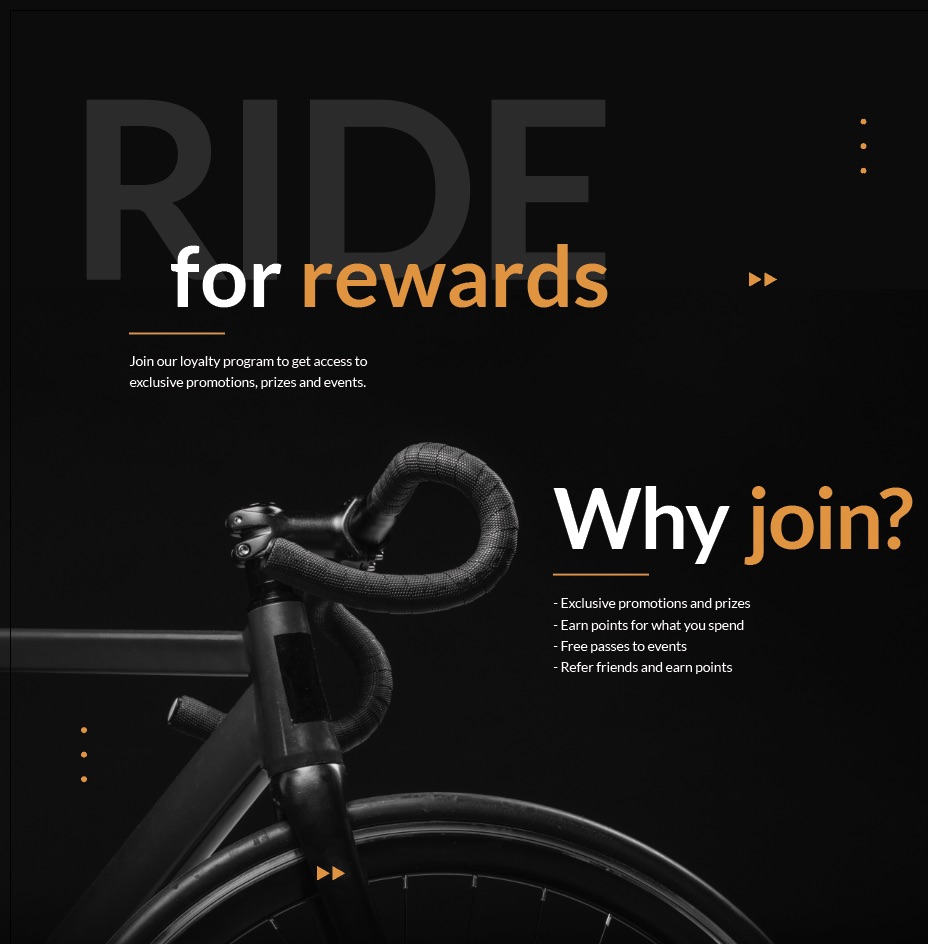 We made this reward program flyer in just seconds using Lightspeed's free flyer templates.
4. Investigate POS system integrations
Versatility is the most powerful characteristic of a POS system. With the right integrations, your POS becomes the only tool you need for marketing, sales, customer support, inventory management, and more.
Here are a few of our favorite Lightspeed Retail integrations:
Mailjet
Mailjet syncs to your customer email list in Lightspeed and allows you to segment your audience into groups. For example, one group for people who typically purchase products on sale vs. a group of people who typically purchase new items.
ReloadSEO
ReloadSEO optimizes your online store's product descriptions to help your site rank higher on search engine results pages (SERPs) for relevant search queries.
Pointy
Pointy integrated with your product catalog in Lightspeed and makes them easier for customers to find in search results. If you sell bikes and bike accessories and are using Pointy, your products will appear higher in search results for those items.
Make the most of your point of sale marketing
Your retail space's square footage is limited. While you don't want to clutter your space but you certainly want to use that real-estate to promote your products and drive more in-store sales. 
And that's where point of sale marketing comes in handy. With it, you create additional sales opportunities and increase sales without being an annoying salesperson.
By focusing on finding products that help customers solve their problems, you're sure to win their loyalty and their lifetime value (LTV) in the process.
Good luck!
Article by Lisa Sills, Lightspeed Retail
Want more boutique business tips to your inbox? Get on this list with 10,000+ industry insiders.