Today, Shopify's Retail team and The Boutique Hub announced a new joint partnership between the two companies. Creating Thriving Boutiques || Shopify x Boutique Hub is designed to streamline retail education from Shopify's Retail Team for members of The Boutique Hub.
The partnership will be exclusive to all members of The Boutique Hub, allowing them to have access to Shopify-led modules in The Boutique Hub's Training Library.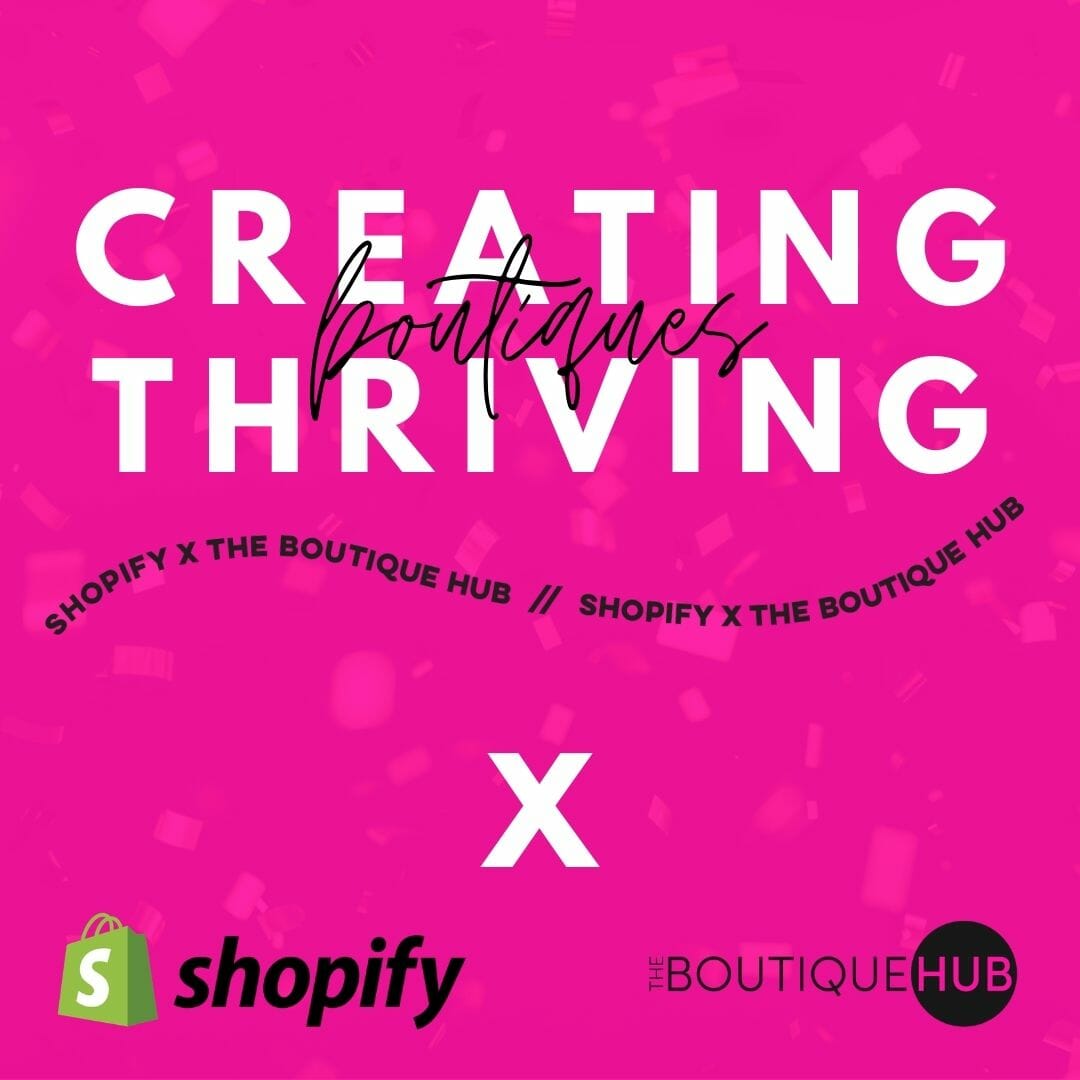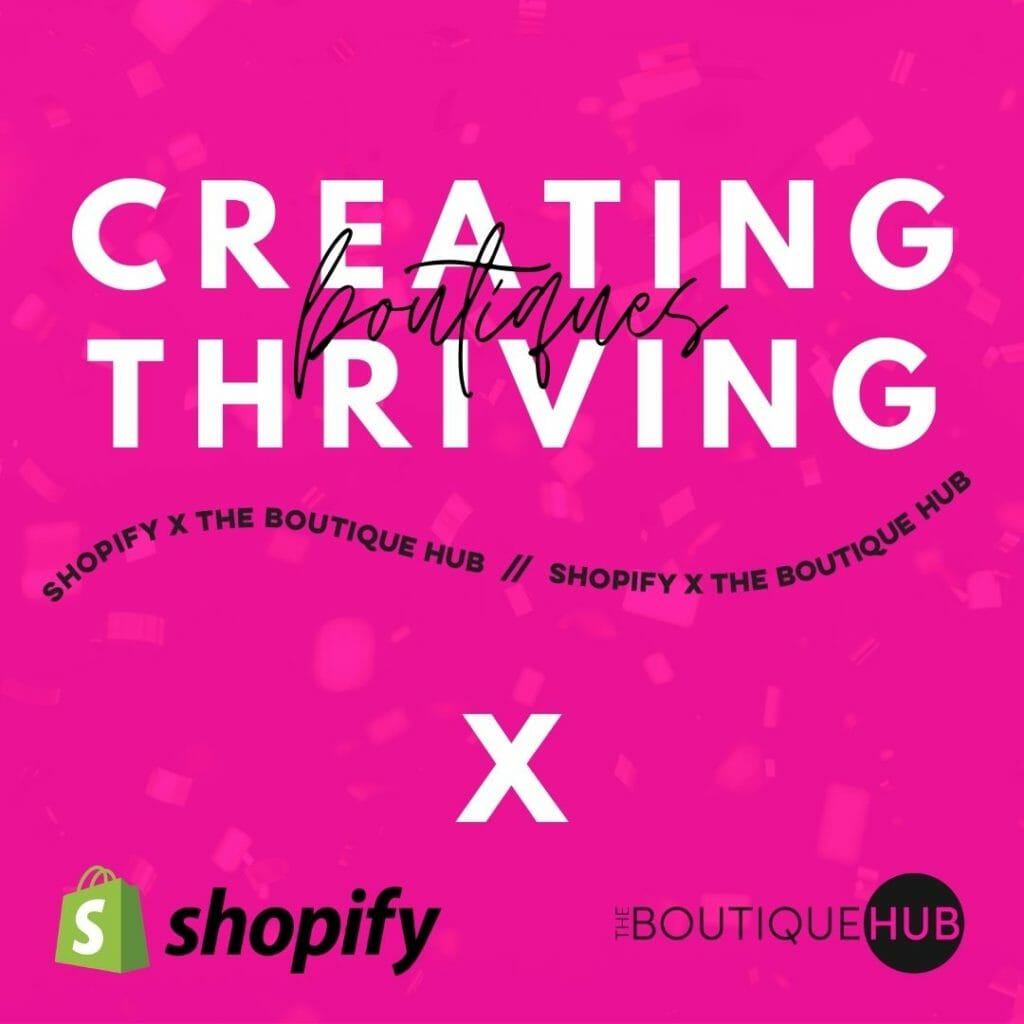 This partnership will also showcase big benefits to those who utilize The Boutique Hub's Member's Only Facebook group. The Shopify Retail and Boutique Hub teams are working together to provide Shopify-specific support and topic threads that are easy to navigate and glean information from for on-the-go boutique owners. The Member's Only group will also house quarterly Facebook Live trainings, led by Shopify guru's, with tips for how to use Shopify, including inventory management, in-depth coverage of reports and reporting features, and information regarding navigating issues and updates to their point-of-sale system.
This partnership will also create a relationship where The Boutique Hub can share on-the-ground feedback from members to Shopify, in an effort to better improve products and service for small businesses.
We are also planning to work with Shopify on various ways we can tell your story through the company's various marketing efforts.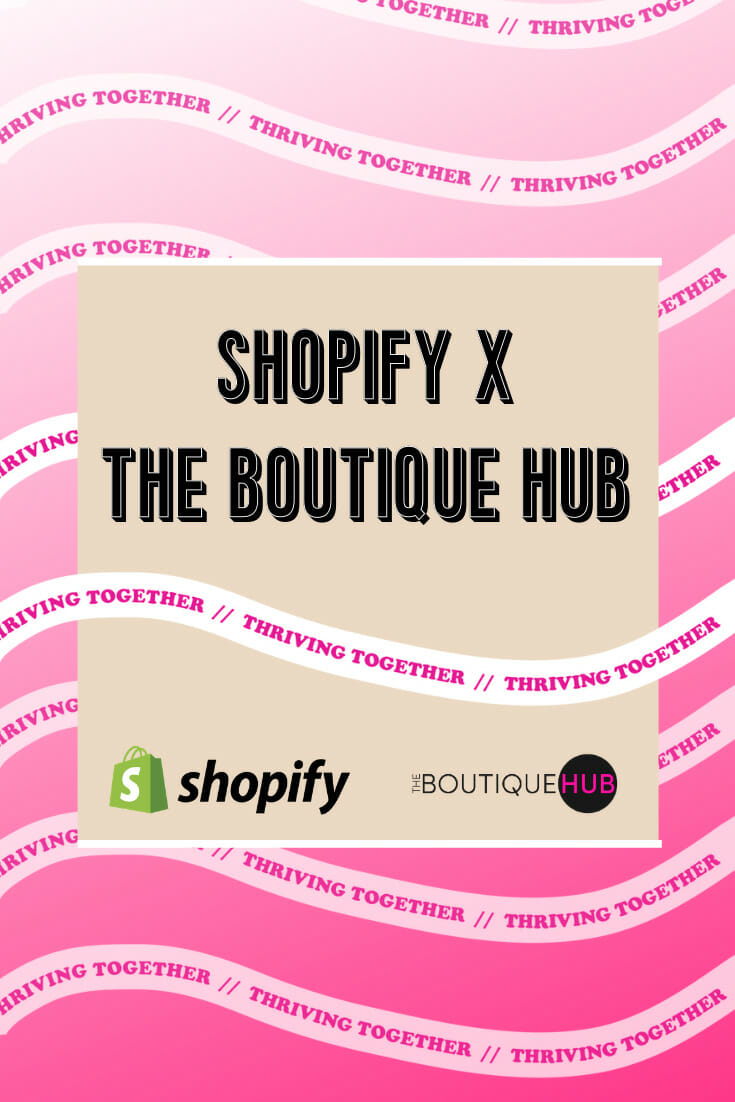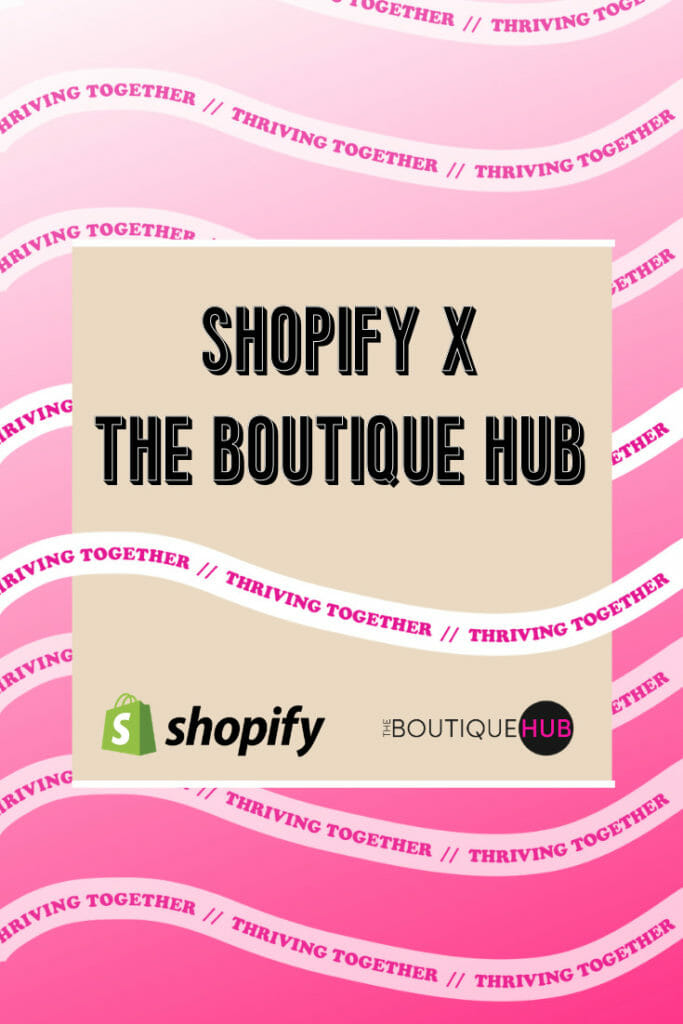 "We are thrilled to partner with Shopify," said Ashley Alderson, Founder and CEO of The Boutique Hub. "Shopify is a leader in the retail industry and its products are, by far, one of the most important tools that small business owners have in their toolbox. Being able to come together is really going to grow, and strengthen small businesses, in a time where the need it most."
"To watch the the full partnership announcement, you can find that here!
We're in this together.
Click here for the FREE Resource Center for the Boutique Retail & Wholesale Industry
Join the Hub for more training, information, and connections.
www.theboutiquehub.com/join
Recent Posts: