Stripes on Stripes on Stripes is a new fashion trend coming for 2020. It's a tried and true, classic trend and a staple in any fashionista's closet.
However, some people may shy away from stripes because they think they can be unflattering; but it's all about seeing what works best for your body type and then rockin' that girl!
We've pulled some favorites perfect for the Spring transition, and also included some shoutouts to some of our 2018 Boutique Awards Winners!
You have to check them out ladies, they are all fab!
Sweaters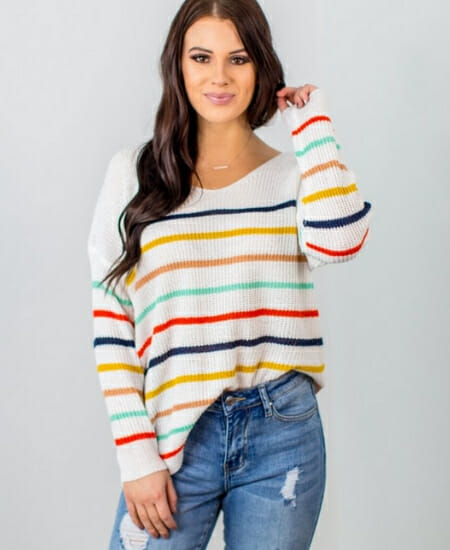 Beautique | Sierra Striped Sweater $44.00
2018 SOUTH DAKOTA STOREFRONT BOUTIQUE OF THE YEAR
"Beautique specializes in finding unique, trendy items at affordable prices! We strive to have a large variety of clothing, shoes, and accessories – so no matter what you're looking for, we can be your one-stop-shop! Beautique not only offers a wide variety of women's clothing, but we also have children and infant clothing, shoes, accessories and gifts. We even have beauty products! Make Beautique your new go-to spot to shop!"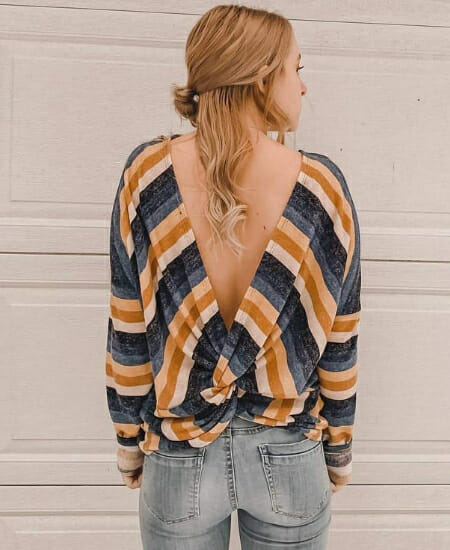 Glitz n' Glam Boutique | Striped Twisted Back Sweater $25.00
Tops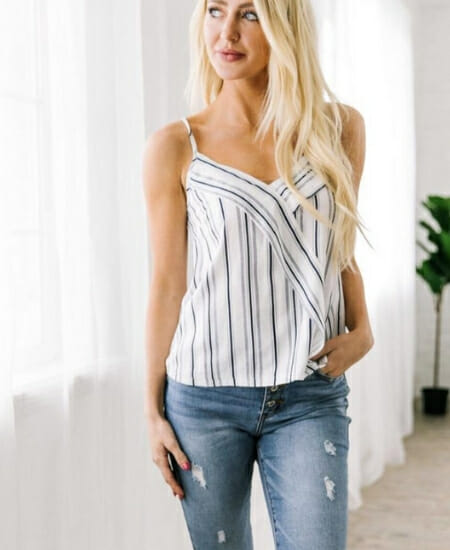 Boho Valley Boutique | Business or Pleasure Striped Tank $30.00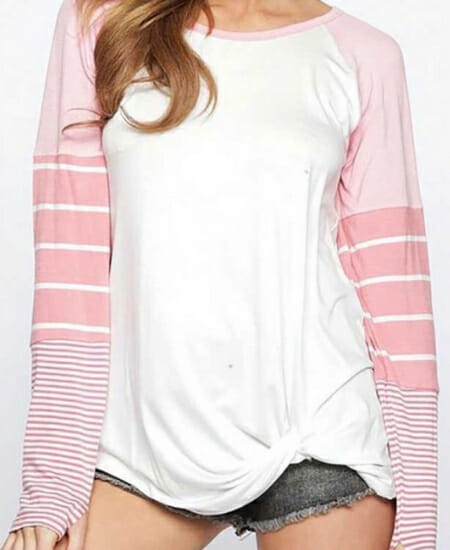 Roe River Clothing | Blush Striped Sleeve Top $32.00
2018 MONTANA BOUTIQUE OF THE YEAR
"Roe River Clothing is a mother/daughter team who loves bringing our customers new fashion. We carry a wide variety, and always offer the lowest prices possible, We love to be fashionable, while also being comfortable, as we know what it's like to always be on the go! In addition to our gorgeous boutique clothing for women and children, we also design and carry our fabulous Montana clothing/accessories line for the whole family. Our amazing customer service is extremely important to us. We love bringing our adorable traveling trailer boutique to events around Montana. When we aren't at events, we stay busy with a full-time online boutique."
Dresses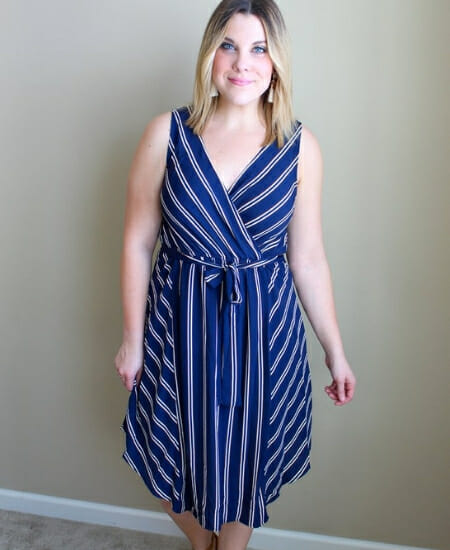 Chic Avenue Boutique | Catherine Dress $38.00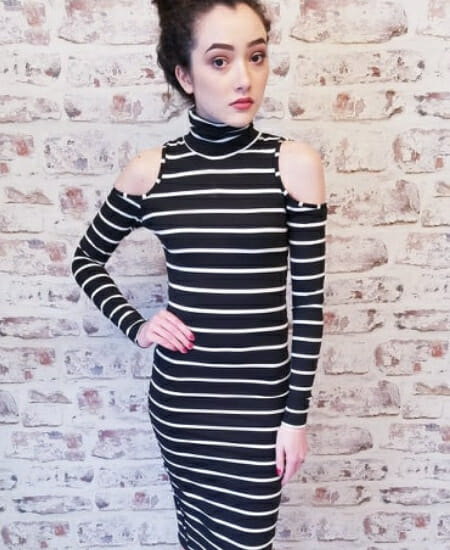 Laney Lu's Boutique | Hold Your Applause Bodycon Dress $19.95
2018 MINNESOTA BOUTIQUE OF THE YEAR
"Laney Lu's Boutique is a women's fashion and apparel boutique that offers styles with personality! We love girl power, girl success and all the great fashions that go along with it! We're a small town boutique catering to women who DESERVE to look and feel great in their fashions! Find affordable statement clothing items for women with a splash of cute kid's clothes to boot!"
Bottoms: Fashion Trend 2020.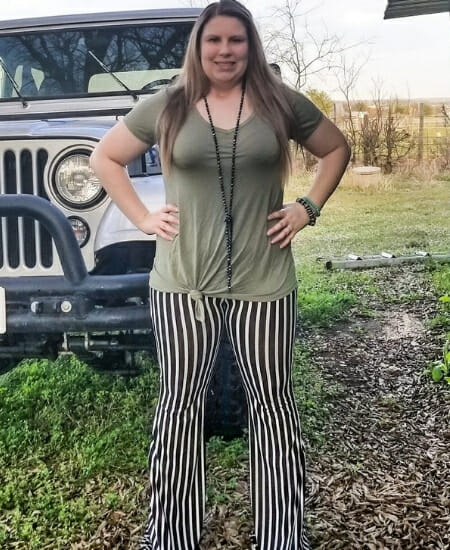 Rockin' T Boutique | Ol' Jailhouse Bells $36.95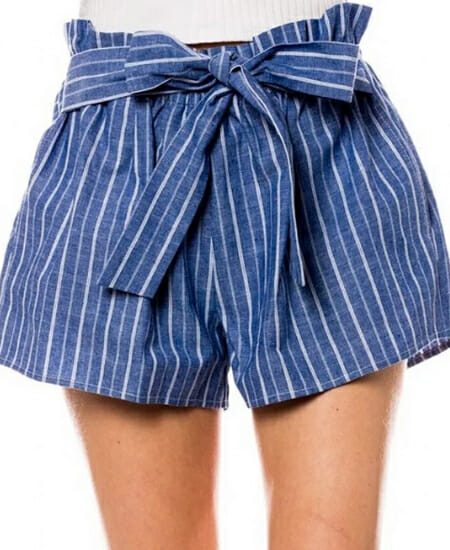 The Pink Spur | Carolina Shorts $14.99
Accessories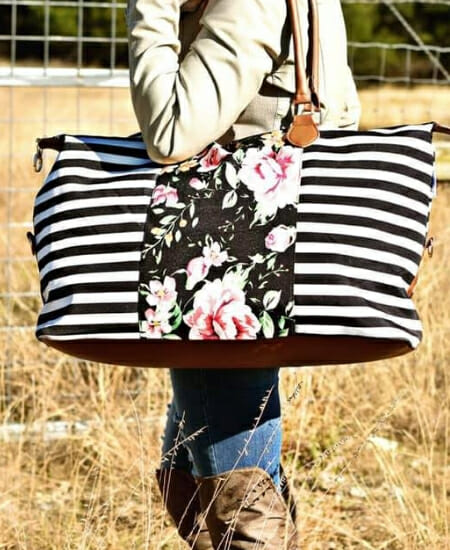 Raelynnselgance | The Sarah Weekender Bag $39.00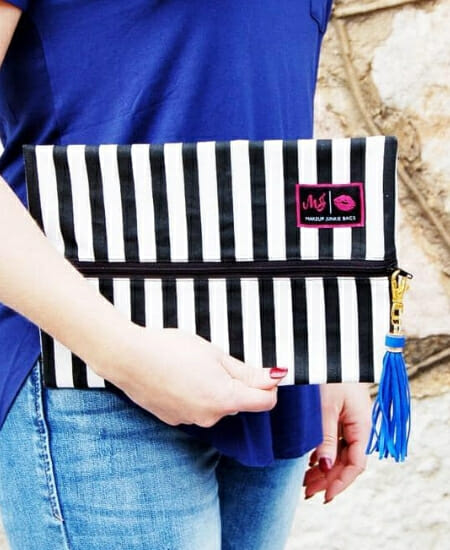 Kade and Cate | Striped Makeup Junkie Bag $36.00
Which striped piece was your favorite?! Let us know on Facebook or Instagram!
Want to see some more styles like these? Check out our Facebook group, Shop The Best Boutiques!
We have a whole shopping thread featuring the latest styles!
Feature Photo: The Pink Spur