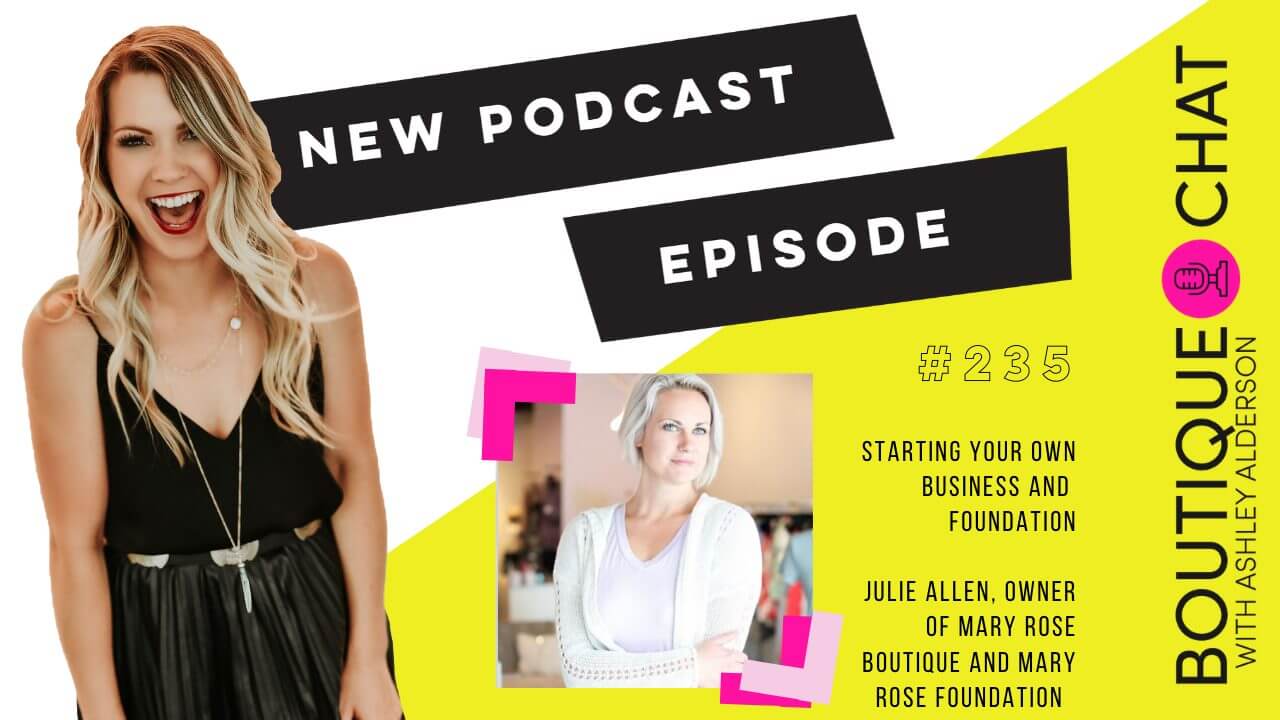 >> EPISODE 235 – LISTEN NOW ON iTunes <<
Don't Have iTunes? Listen on Libsyn here
See the Full Boutique Chat Podcast Website here
Today Julie Allen, owner of Mary Rose Boutique and Mary Rose Foundation, joins us to discuss starting your own business and foundation. Her mission is all about spreading a positive message within the community around her and changing lives in the process. The most crucial point Julie brings up in today's episode is how important it is to have a WHY behind your business. You won't want to miss Julie Allen's amazing and inspiring story! And as a heads up for our listeners, today's episode discusses battling eating disorders and mental illness.