You don't have to be from Texas to be a major western fashion retailer, this booming boutique proves it.
We are thrilled to catch up with Melanie Luger, the #BoutiqueBoss behind North Dakota-based, Coulee Creek. With two storefronts (one in New Town, the other in Bismarck) and a website, Coulee Creek is a bigtime player in the world of western fashions.
Carrying high-end lines like Double D Ranchwear and Old Gringo, it's easy to see why Melanie, daughter Jordan, and their store recently made our Best of the West: 20 Must-Shop Boutiques list!
We picked Melanie's brain and hope you get as much insight and enjoyment out of her answers as we did!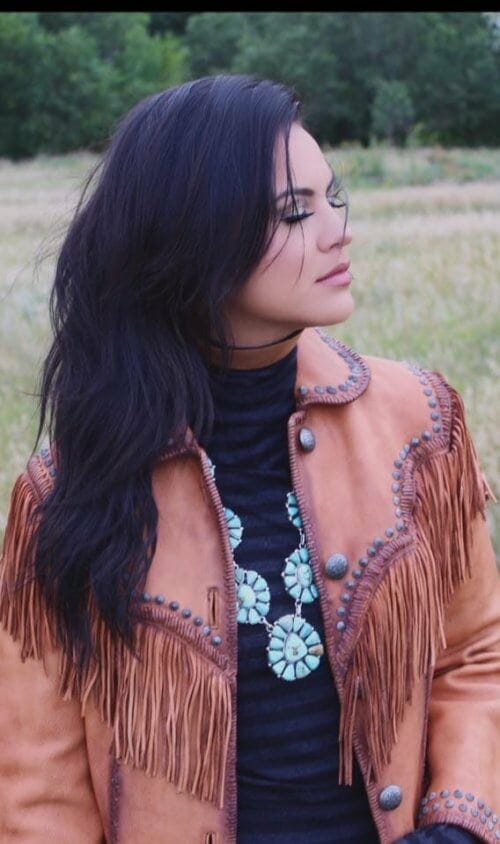 TBH: Tell us about life before owning a boutique? What consumed your life before fashion?
ML: I raised a family and worked in state government with the North Dakota Indian Affairs Commission and tribal state relations for 15 years, prior to starting Coulee Creek.
What has been the most fun or exciting part of owning a boutique for you? The most challenging?
I love that as time goes on, you really get to know your customers. That is, what appeals to each of them and what their specific style is. I love when someone buys something and in my head I think "Yep, I knew she'd like that,".
I think the most challenging part for me (and probably always will be) is keeping my website updated and keeping up with social media.
You have access to the best western fashion has to offer, is that's what consumes your personal closet and go-to style?
I have a little bit of everything from Ralph Lauren to Old Navy. I would have to say my go to style at the moment is a fitted blazer with a fun t-shirt, turquoise jewelry (always turquoise jewelry), distressed jeans and booties.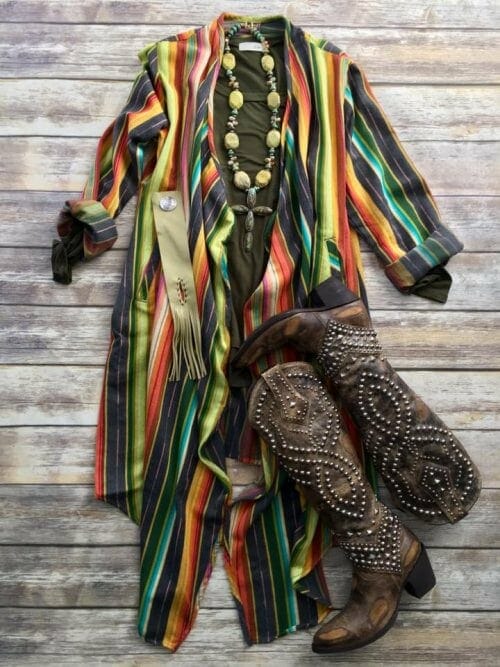 How does your style differ from that of your boutique? Or is your boutique a reflection of your style?
My boutique is definitely a reflection of my style. If I don't like it I don't feel good trying sell it to my customers.
What scares you the most in life or business?
I've done a lot of living and nothing really scares me, I feel like I've been through and seen just about everything. In terms of business, I would have to say my biggest fear was that I would become bored and would no longer have passion for what I am doing.
What tips do you wish someone would have shared with you as an new entrepreneur?
You can't please everyone, so trying to buy products you THINK your customers will like is very hard to do. You have to love what you sell; because if you don't love it, you can't convince somebody else to love it. I would also tell someone who is considering the idea of opening their own boutique to do it because you truly love it and passionately want to help others look and feel their best; not just because you like to shop for yourself.
Owning a business is hectic, how do you unwind?
Spending time with friends and family and with a glass of wine while continuing to work, you never really stop working.
Is there anything big goals for you as a boutique owner that you are excited about reaching?
I would like to one day help my daughter open a boutique in NYC!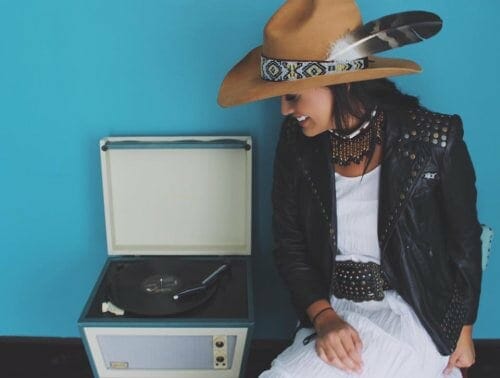 How did your boutique get started? Any fun stories behind your name?
I originally started making jewelry and still try to sit down a couple times a week and make something. My son's name is Coulee and I added Creek on it to make it a little more fun.
When I walk into your boutique, what is the atmosphere like, how do you hope to make your customers feel?
First and foremost, I want them to feel welcome! Then I want them to know I'm there to help them, but not make them feel like I'm nagging. My first location (New Town) is more fun-loving with lots of bright colors, and the second (Bismarck) is a little more uptown and glitzy.
Tell us about the women who shop at your boutique?  
They range in age between 18-75 and often are looking for something with a western flair.
In your store now – what's one steal and one splurge?
A lot of our out of season DD Ranchwear is 1/2 price. A splurge would have to be the pricy turquoise jewelry, but it's so worth the price!
What are your favorite trends at the moment?
Kimono's with distressed jeans.
Which brands you carry are your personal go-to's? Customer favorites?
Double D Ranchwear and Flying Monkey Jeans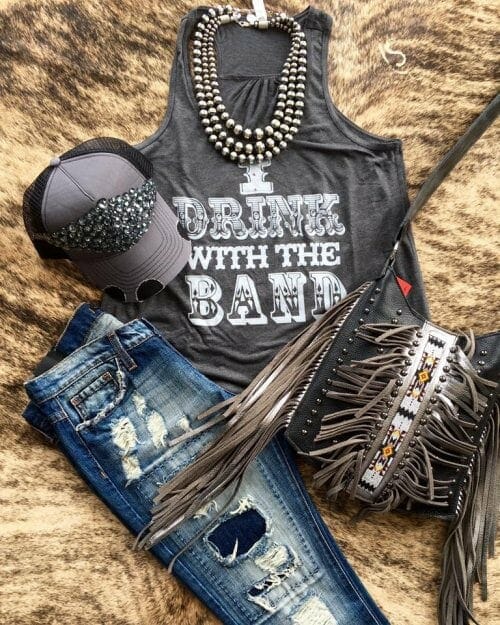 Ok, speed round —
Your boutique's brand in three words…go!
Fun, classic, and timeless.
More importantly, dark or milk chocolate?
Dark but definitely with wine!
What's your favorite retail season?
Fall is most definitely my favorite retail season!
What is your favorite social network and why?
Instagram! It's like going through a stranger's photo album, because you technically don't know who they are, and you can make up or imagine their story.
What's the best marketing strategy you've discovered?
Being consistent!!
If your boutique dressed a celebrity daily – who would it be?
Miranda Lambert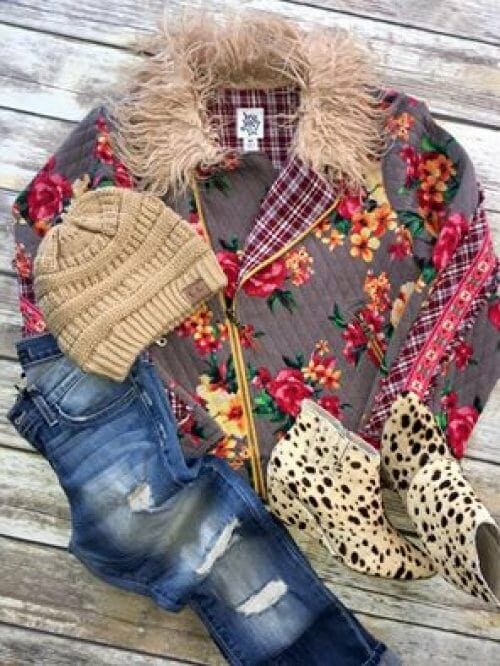 Not only did you just get to peek into the life of Melanie Luger, but you have the chance to win a $50 credit to Coulee Creek, among other items, by entering our Rodeo Fashion Sweepstakes (a post-NFR giveaway with over $900 worth of prizes from your favorite brands and boutiques)!
If you want to shop Coulee Creek, feel free to visit their website – www.couleecreekdesigns.com
Or stop by one of their storefronts:
348 Main St.,
New Town, North Dakota
and
222 North 4th Street, Suite 203,
Bismarck, North Dakota
Want more fashion coverage?
Make sure you're on our VIP list whether you're a boutique-addict like us, or a boutique industry insider.  We'll even treat you to 20+ exclusive boutique coupon codes when you sign up.  Stay tuned fashionistas – we're bringing style news to women everywhere no matter their size, budget, fashion knowledge or location. #BoutiqueLove