Mainstream fashionistas are looking to America's western history for closet inspiration, and we do not blame them in the least.  American culture, at its core, is the most diverse of any nation on the planet; and the West is no different.
Our Country was established by individuals from all cultures, each with their own impressive choice of fashions.  Over time, our cowboy heroes took the best aspects of each culture's clothing—Mexican embroidery, Navajo patterns, Spanish silver, Plains Indian beadwork—and turned them into something that has stood the test of time.
This year, the Old West's wardrobe staples hit the Fashion Week runways and left a lasting impression, paving the way for mainstream fashionistas to fall in love with all things cowboy.  Denim, leather, cowboy boots, turquoise and felt—just a few of a cowgirl's style building blocks—are now inspiring the masses and selling off the racks in record time.
It turns out, whether you read Vogue or Western Horseman, there are some closet necessities we can all agree on.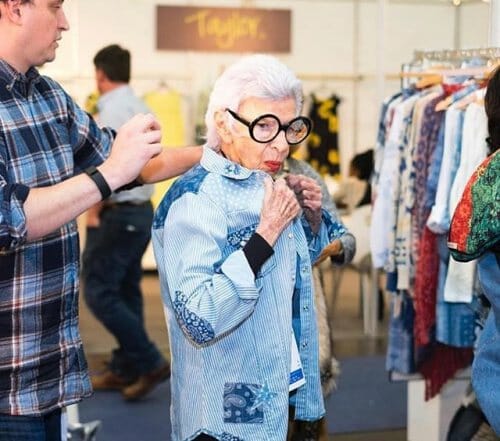 Denim
Let's just say this: denim is Queen.  From jeans to jackets, cut off vests, chambray shirts, detailed stitching and patterns, there is a solid reason we love this fabric so much.  Your neighbor down the road might wear a Canadian Tuxedo six days out of the week, and it turns out he's hitting all the fashion high notes.
This year, everybody from Alexander McQueen to Victoria, Victoria Beckham had denim stealing their shows.  Leading denim on the western fashion scene is none other than Tasha Polizzi.  Her collection is completely on trend, combining the core of western fashion's classic cuts and timeless pieces, with patchwork and distressed styles that will continue to grow in 2017.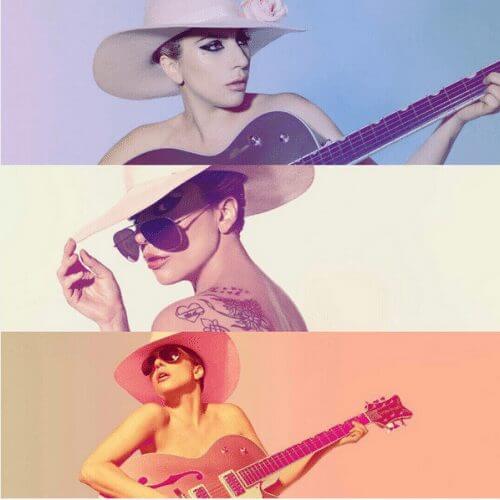 Felt
No cowboy in history would be caught dead on the range without this must have protection from the elements. Today fashionistas are taking this age old trend and putting their own unique spin on it. One world-famous crooner, Lady Gaga has taken the felt to a whole new level. On the cover of her recently launched album, Joanne, Gaga can be seen wearing a pink felt hat and not much else. Complete with an ivory-colored snakeskin hatband, Gaga has since worn her new favorite derby in appearances such as James Cordon's Carpool Karaoke, and Saturday Night Live.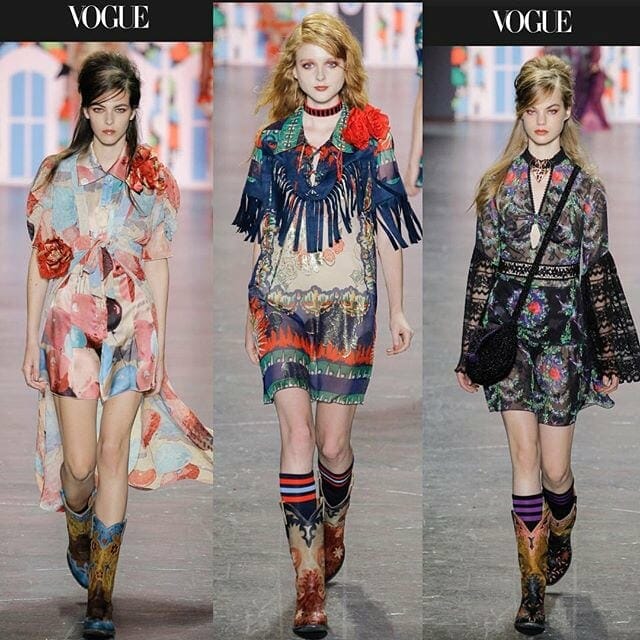 Boots
At the core of America's western history is the rugged, cowboy boot; built for form, function, protection, and now fashion. Today there are thousands of takes on the original rugged cowboy boot—think fringe trimmed bootie, fancy dress heel, floral embroidery and more. Worn by the likes of Reese Witherspoon, Jessica Simpson, and Sienna Miller, cowboy boots are becoming an absolute necessity in any fashionista's closet.
This year, well-known boot maker Old Gringo took to the Fashion Week runways under foot of designer Anna Sui, for her Spring 2017 collection. In our humble opinion, this was quite possibly a western designer's greatest claim to Fashion Week fame; solidifying that this functional take on fashion will be around for quite a while.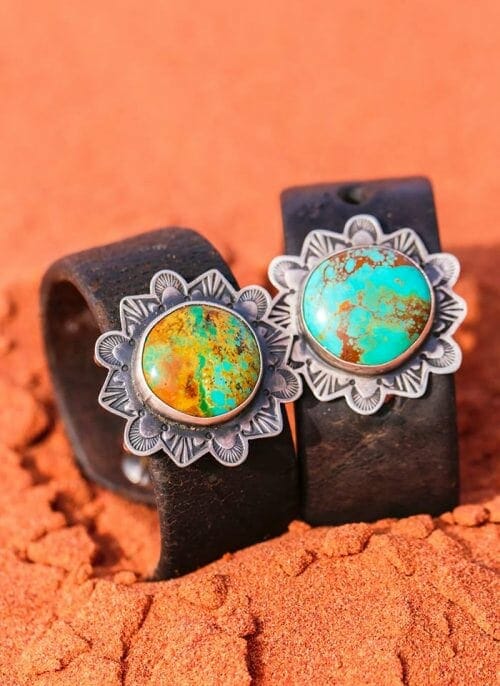 Turquoise
Of all American West and Native American fashion staples, there are none that grace the runways and magazines more than turquoise.  This mystic stone has captivated the consumer's heart, and it should.  The vastly small and scarce turquoise mines in the world, make these stones as rare as diamonds.
Fashionistas everywhere were ablaze this year when Morgan Freeman stepped out on the Golden Globes stage wearing a turquoise and coral jacla necklace; earning Morgan the title of "best accessory" at the film awards show.
On the forefront of turquoise is Brit West, craftswoman deluxe, who creates the most beautiful pieces from turquoise stones and reclaimed ranch leather. Her designs adorn the likes of ranch wives and country music starlets, all of whom have flawless taste in turquoise.
All of these designers, and trends from the history books are driving the Americana dream straight into our fashion hearts.  We can't wait to see which elements of the American West will show up on the runway next.
Which western fashion staple are you most excited to see show up on runways this spring?  Fringe, denim, more boots?  Let us know in the comments below!  We'll keep the conversation going in our Facebook Group (Shop The Best Boutiques) full of boutique-loving shoppers, come on in to the convo!
---
Ready for a weekly dose of boutique-inspired fashion to your inbox?  Make sure you're on the list, we treat all of our VIP tribe to 20 exclusive boutique coupons & deals when you sign up!