If you're in the retail business, especially in fashion, textiles, or any other industry, sourcing wholesale goods from Downtown Los Angeles can be a game-changer. The Fashion District and the surrounding areas are home to a plethora of wholesalers offering a wide range of products at competitive prices. To help you navigate this bustling wholesale hub successfully, we've compiled a list of valuable tips that will make your wholesale sourcing journey in Downtown LA a breeze.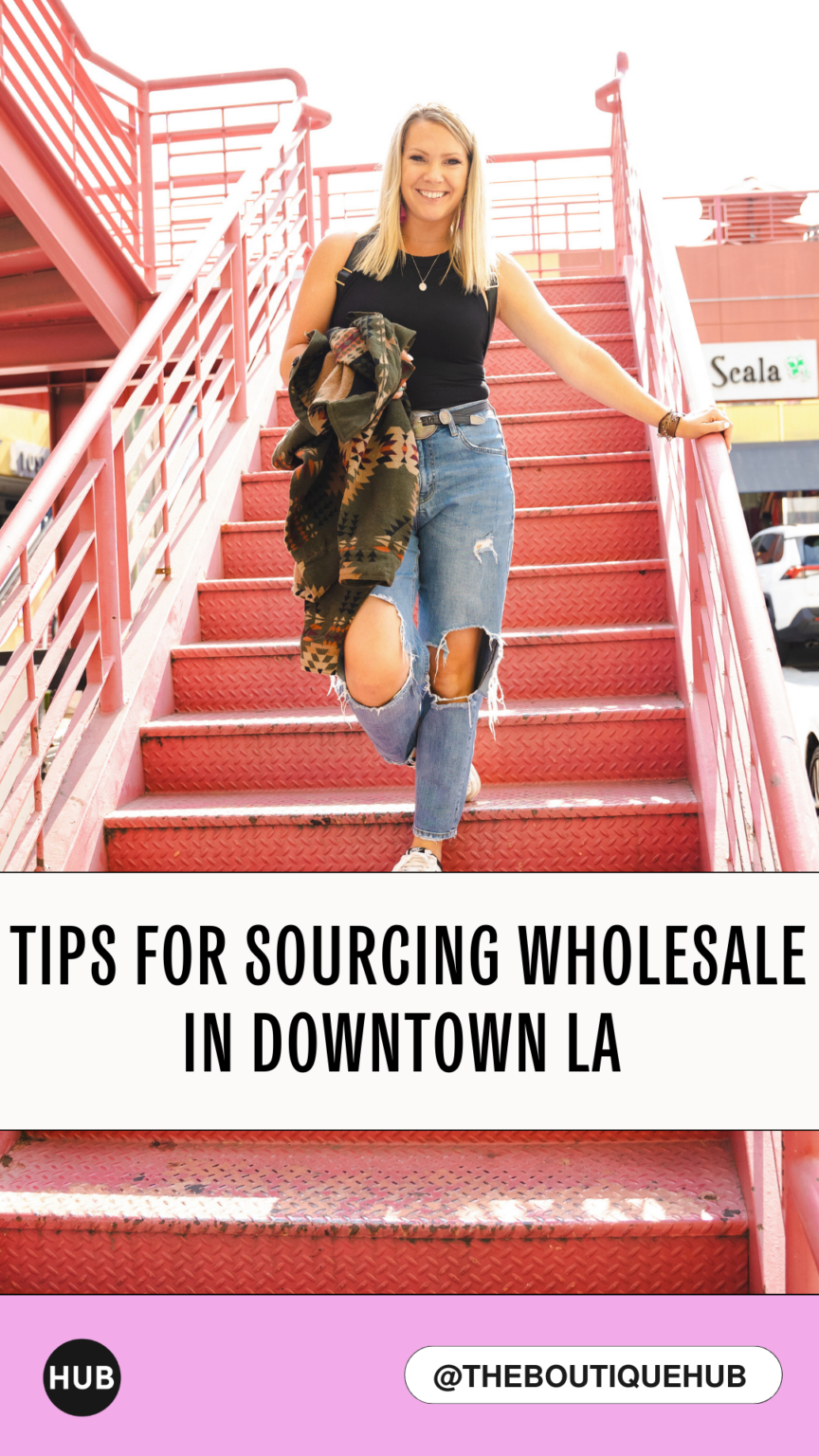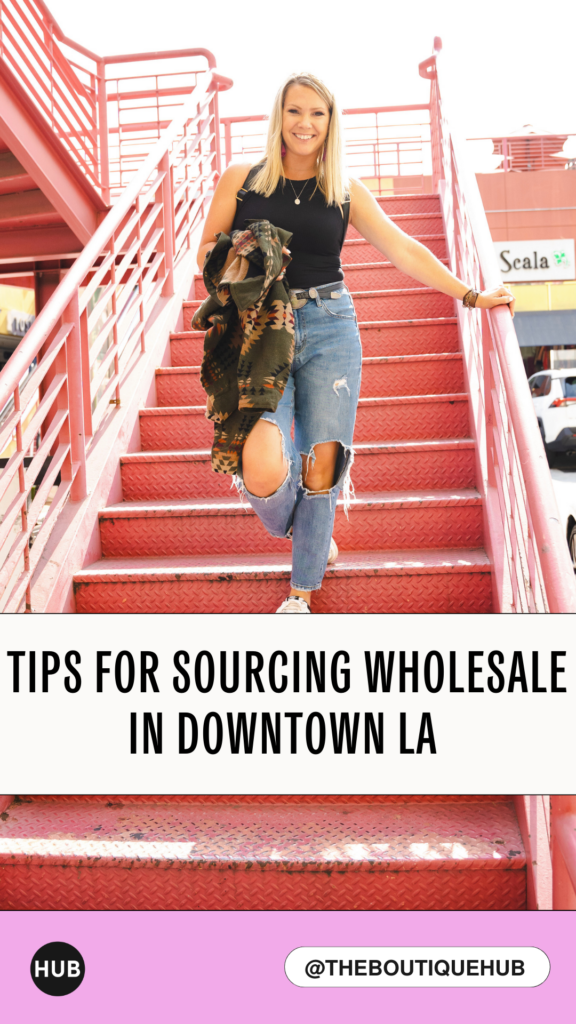 1. Research and Planning
Before you dive into the Fashion District, do your homework. Identify the specific products you're looking for and make a list of potential suppliers. Research their reputations, read reviews, and ask for referrals from fellow business owners. Having a clear plan will save you time and prevent impulse buying. A helpful tip here is to ask your customers before you go what specific items they are looking for. Buy specific for their needs and what they are shopping for to avoid overstock inventory.
On the note of buying, determine your budget beforehand! Set a clear budget for each inventory category you'll be buying for.
Since the LA Fashion Distric is so vast, tt is also helpful to know which area's you'll be shopping in. See a general map overview of the district here.
Lastly for preparation, make sure you have all of the propper documents with you. Most vendors will require documents such as resales permit or youd business license before purchasing. You'll want to also take business cards to form relationships with new vendors.
2. Visit During the Week
Downtown LA's wholesalers are typically open during the weekdays, with many closing or having limited hours on weekends. Plan your visit during the week to access a wider range of options and interact with knowledgeable staff. Most vendors get their new items in first thing in the morning, so start your shopping journey early to see the best selection and beat the crowds.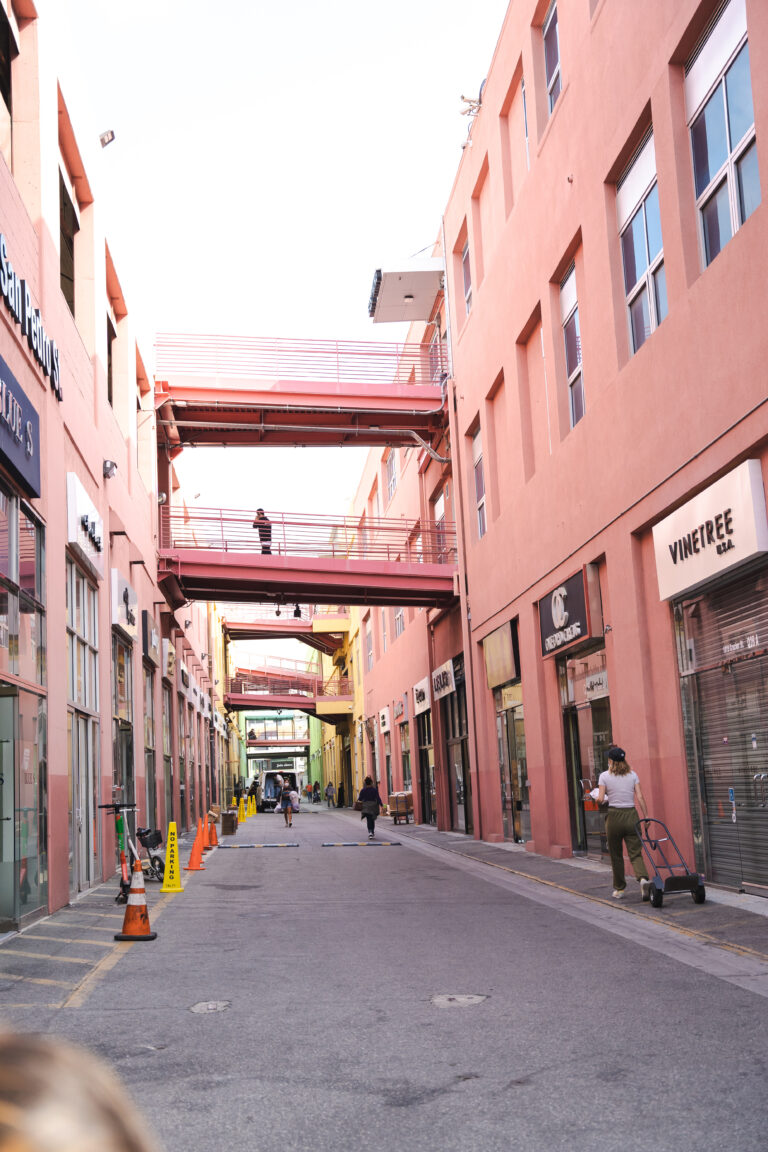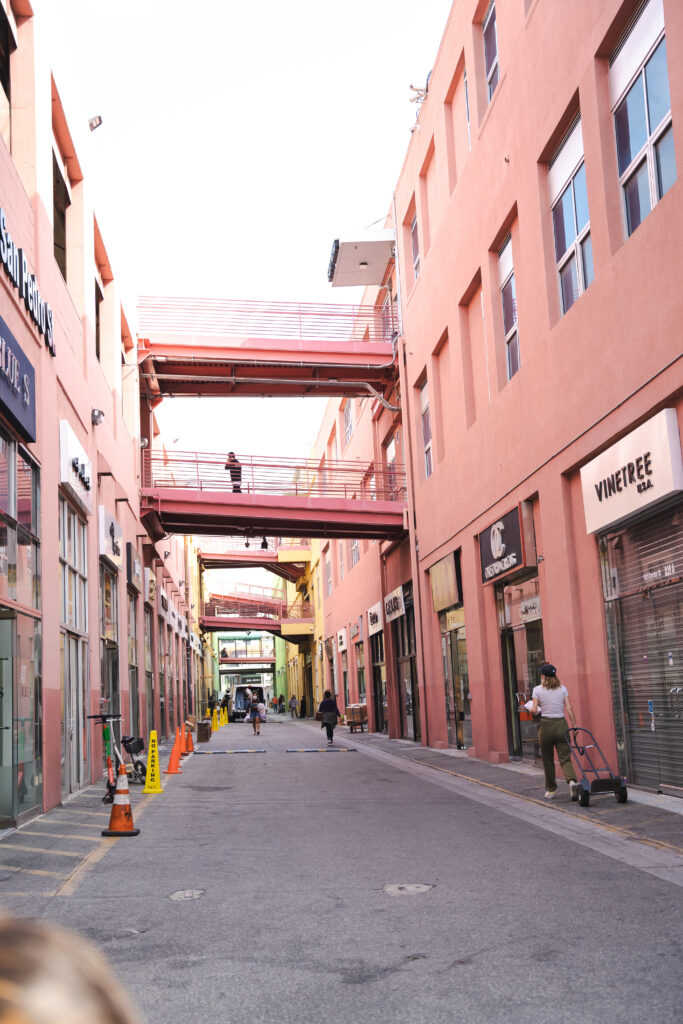 3. Be Prepared to Negotiate
Haggling is a common practice in the wholesale industry, and Downtown LA is no exception. Be ready to negotiate prices, especially if you're buying in bulk. Polite and respectful negotiation can often result in discounts or better terms. When negotiating, be sure to acknowledge that you are interested in doing repeat business with the vendor so they can seee the benefit in working with you on the price. Always get the price in writing to avoid billing issues in the future.
4. Cash is King
While some wholesalers accept credit cards, many prefer cash transactions, especially for smaller orders. Bring enough cash to cover your purchases and make sure to keep it secure. ATMs are available in the area, but fees can add up. Note that if you do plan on eating lunch nearby, many of the food vendors only accept cash.
5. Dress Comfortably
Downtown LA's Fashion District covers a lot of ground, so comfortable shoes are a must. You'll be doing a lot of walking between shops and stalls, so dressing comfortably is essential to make your sourcing trip more enjoyable. Make sure to bring your own water and hand sanitizer.
6. Early Bird Gets the Worm
Wholesalers often receive new merchandise early in the morning. Arriving early can give you first pick of fresh stock and allow you to avoid the crowds that tend to form later in the day.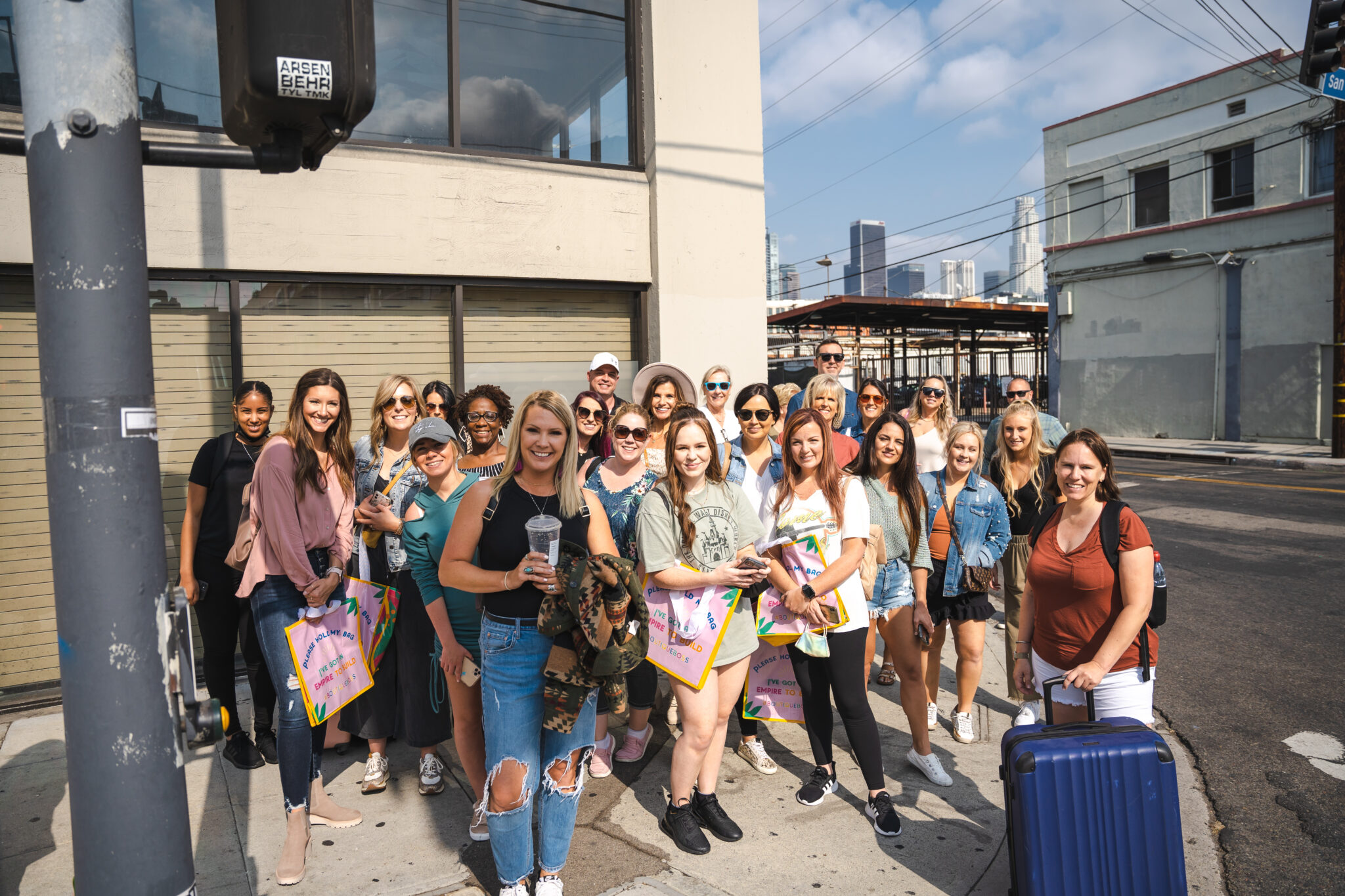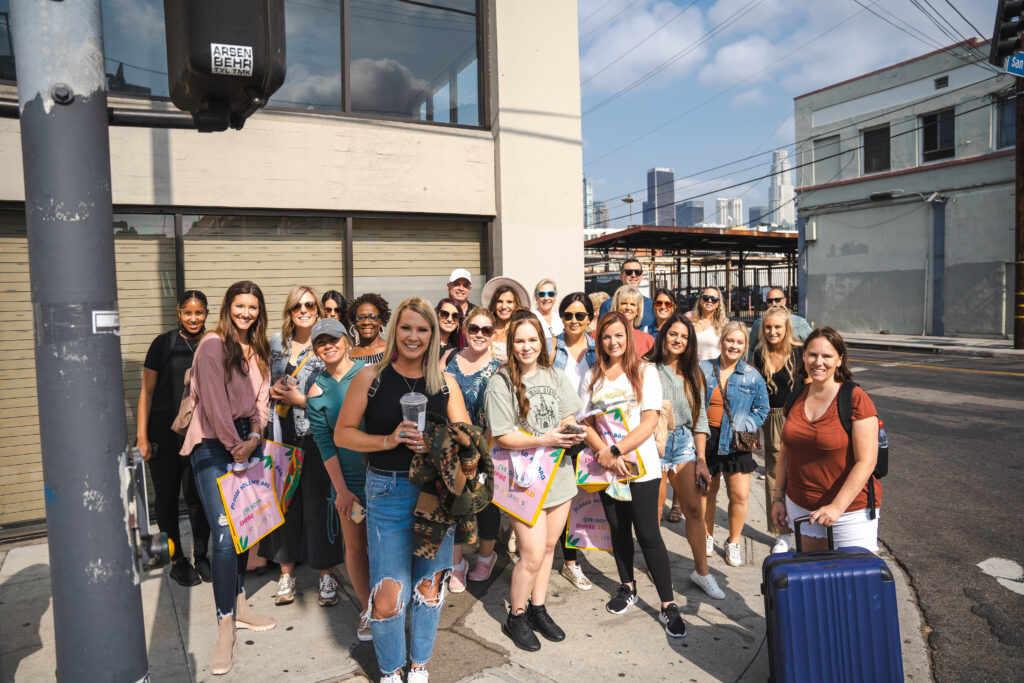 7. Bring Your Resale Certificate
Many wholesalers in Downtown LA require customers to have a valid resale certificate, which exempts you from paying sales tax on the goods you purchase for resale. Make sure you have a copy of your certificate with you to avoid any issues.
8. Check Quality Carefully
Inspect the quality of the merchandise you intend to purchase thoroughly. Wholesalers usually offer a range of quality levels, so make sure you're getting what you pay for. Don't hesitate to ask questions and request samples if needed.
9. Network and Build Relationships
Building relationships with wholesalers can lead to better deals and access to exclusive merchandise. Be friendly, courteous, and professional in your interactions. This will help you establish trust and potentially open doors to future opportunities.
10. Explore Beyond the Fashion District
While the Fashion District is the epicenter of wholesale shopping in Downtown LA, don't forget to explore nearby areas like the Santee Alley and the California Market Center. These areas may offer different products and price points.
11. Be Safe & Aware
Just like any other major city, downtown LA's fashion district has some sketchy areas. Be aware of your surroundings at all times and be responsible with your travel paths.

Sourcing wholesale goods from Downtown LA wholesalers can be a rewarding experience, but it requires careful planning, negotiation skills, and a keen eye for quality. By following these tips, you'll be well-prepared to navigate the bustling world of wholesale shopping in one of the country's most vibrant fashion hubs. Remember that success often comes from a combination of preparation, persistence, and building strong relationships with suppliers. Happy shopping!
Get more information on growing your business by joining The Boutique Hub where we have tons of training, information, and most importantly, connection! Try out our service for a month, cancel anytime.
Follow along on Instagram @theboutiquehub!