Social Media Mistakes For Boutique Owners.  As a follower of many boutiques on Facebook, Instagram, Twitter, etc., We've seen it all when it comes to social media posts – the Good, the Bad, and some that are even a little Ugly.  Let's make sure you're setting yourself up for success and not making one of these mistakes.
Ready?
DON'T forget to include a caption with your photo on Instagram or if you've posted multiple photos on Facebook
DO include a description that will engage and build relationships with followers.
DON'T forget to use #hashtags on Instagram
DO use keywords that will help followers find you like #ootd (outfit of the day) #FollowFriday #TBT (Throwback Thursday) #style #fashion #BoutiqueLove #SpringStyle #trendy #WesternChic #SundayFunday #FriYAY #shopsmall #bossbabe #nowtrending #mystyle
DON'T have long or wordy descriptions each time.
If you DO want to post a long message, make sure to keep readers engaged in your text.  Break up thoughts and use creative grammar & punctuation (even a few emoji's).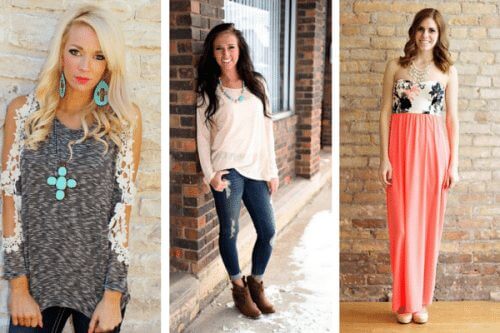 DON'T forget to include a photo or choose an image with poor quality
DO check out our tips and tricks on how to capture The Perfect Shot and avoid photography's 7 Deadly Sins on our #BoutiqueLove blog.
DON'T forget to include a link to your website or to tell users HOW to make purchases
DO use a website like bitly.com to shorten your links.
DON'T bombard your followers' News Feeds with tons of posts at one time
DO post at different times of the day and limit your posts to 2-3 items at one time. Did you know you can schedule your posts ahead of time on Facebook so they can automatically post for you? Find out how to do it here.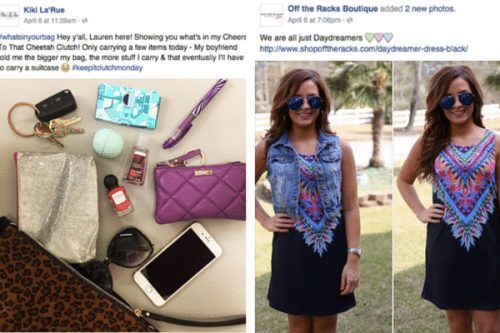 DON'T make your posts look spamy or like you are simply looking for a sale
DO add some variety to your content and slip in your merchandise so it doesn't look like you're selling something. Share some of your favorite pink items in support of Breast Cancer but make sure that followers know they can get these items at your boutique!
DON'T steal posts from other social media users
DO think of content or text that is original and unique to your boutique's personality and brand.
DON'T make impulse posts or forget to PROOFREAD
DO make posts when you have a few uninterrupted minutes, NOT when you're giving your kids a bath or stopped at a red light! Better yet? Schedule them with a content calendar and read them outloud to check your grammar!
DON'T try to poach shoppers from other boutiques!
DO keep your integrity and work hard to earn your customers. Commenting on other boutique's posts when you have the same product, following other boutique's followers or stealing emails is just plain unethical.
Social Media Mistakes For Boutique Owners
Peace, Joy & #BoutiqueLove,
XO,  The Sassy Boutique Hub Crew
---
Want to find out other ways to improve your social media? Check out our #BoutiqueLove blog for great marketing posts or sign up for our Boutique2Boutique news – we promise not to bombard your inbox!