Next Vegas Apparel Market Dates: August 5-10
Complete Major Tradeshow Calendar 2023
---
The Boutique Hub Team can't wait to head to Las Vegas. This market experience is like no other! With multiple shows around the city, you need a plan.  The Hub is here to help you navigate it all!  Here's what you need to know about the Tradeshows in Las Vegas.
Download your copy of the official Boutique Hub Must See List here to discover what Hub brands will be exhibiting in Vegas and access deals & discounts exclusive to Hub members. 
Vegas Tradeshows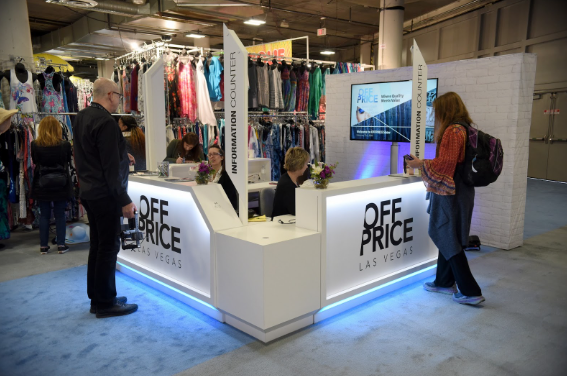 The OFFPRICE Show is the leading B2B, order-writing trade show, featuring quality merchandise in the latest styles & trends, at value-based pricing that cannot be beaten. Over 450 exhibitors sell apparel, footwear, & accessories in all categories for men, women, & children – attracting retailers from major retail chains, small boutique owners, international businesses, & everyone in between.
Questions? Email [email protected] 
---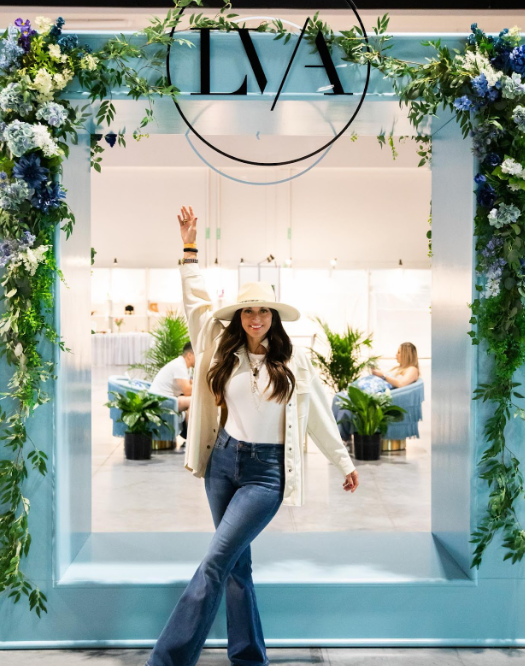 Las Vegas Apparel
475 S. Grand Central Pkwy Las Vegas, NV 89106
International Market Centers, producer of Atlanta Apparel presents the premiere of Las Vegas Apparel. Buyers and exhibitors can come together in sunny Las Vegas at the Expo Center to do business in the industry's growing categories of young contemporary, accessories, and shoes. Get an exclusive look at apparel's new home on the West Coast while enjoying the "Atlanta hospitality" you know and love- all the way in Las Vegas.
Register to Exhibit by emailing Boann Oliver: [email protected]
Questions? Email [email protected]
---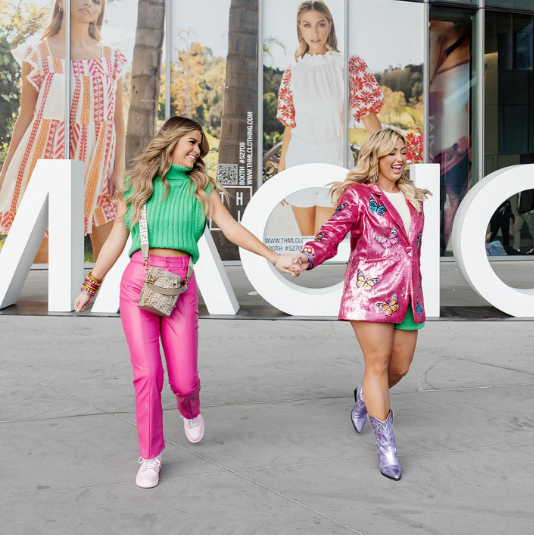 Las Vegas Convention Center West (MAGIC), North (SOURCING), and Central (PROJECT)
3150 Paradise Rd Las Vegas, NV 89109
MAGIC:
MAGIC Las Vegas is a high-energy fashion experience and home to the largest selection of trend-driven and young contemporary apparel, footwear, and accessories in the industry. Fusing scale with curation to drive commerce, creativity, and connections, MAGIC Las Vegas joins a global audience of retail buyers – from big-box to boutique – together with influencers, media, and industry thought leaders.   MAGIC Las Vegas is more than just an event – it's a deeply rooted community and a place brands and retailers call home. 
---
PROJECT:
Representing what's new, now, and next in men's and women's contemporary apparel, footwear, and accessories, PROJECT Las Vegas is where domestic and international buyers go to be inspired by higher-end brands, find margin-building products from relevant mid-market labels and connect with like-minded industry thought leaders and fashion insiders. Through a fusion of community, education, media, and experiences, PROJECT Las Vegas propels the next season's top trends, generates global awareness, and ultimately, drives commerce. 
---
SOURCING:
SOURCING at MAGIC Las Vegas gives fashion businesses, brands, and sourcing professionals the opportunity to connect and collaborate with an international community of global manufacturers, suppliers, and service providers. SOURCING at MAGIC Las Vegas is a "global" community. With a forward-thinking approach and commitment to the evolution of the global apparel supply chain, SOURCING at MAGIC Las Vegas consistently provides access to cutting-edge fashion technology, solutions, sustainable resources, educational content, networking, and extended visibility into the industry's most critical global issues. 
Register to Attend
Register to Exhibit
Questions? Email [email protected]
---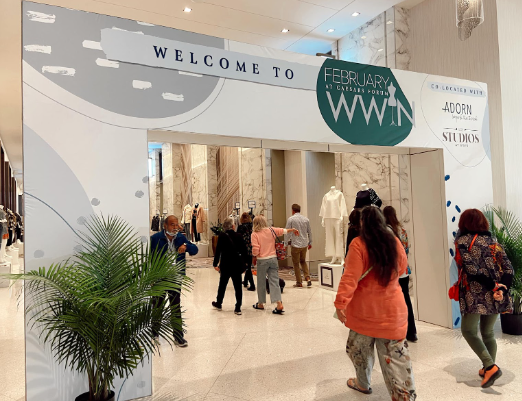 WWIN Show Caesars Palace 3570 South Las Vegas Boulevard, Las Vegas, NV 89109The Womenswear in Nevada (WWIN) show is the place to source women's apparel from over 1,500+ top brands and 400+ exhibitors. As a leader in the industry, WWIN offered attendees a truly unique experience through unparalleled hospitality, networking, education, and appointment-setting programs like MATCH! and Buyers Concierge Club, which carefully introduces compatible buyers and exhibitors to drive meaningful relationships. WWIN is known for making business happen and the continued success of order writing between buyers and exhibitors at WWIN is a testament to their mission. WWIN is here to equip the women's apparel industry with the best tools to learn, network, and grow their businesses.
Register to Attend
Register to Exhibit
---
TRAVEL INFORMATION
Airport: Las Vegas McCarran International Airport (LAS)
HOTEL DEALS
–Deals through MAGIC
–Deals through WWIN
–Deals through OFFPRICE
–Deals through Las Vegas Apparel
TRANSPORTATION
Shuttles between MAGIC & select hotels (more information here).
LVCC (Las Vegas Convention Center) Loop makes it easy to get around the convention center.

All Hub members are invited to connect with The Hub Team to get their official Boutique Hub Buyers Badge, a copy of the Must See List, and network with our community. Hope to see you in Vegas! 
Get more information on growing your business by joining The Boutique Hub where we have tons of training, information, and most importantly, connection! www.theboutiquehub.com/join Try out our service for a month, cancel anytime.
Follow along on Instagram @theboutiquehub!
Recent Posts:
Boutique Financial Tips For Success

Use these 8 Financial Tips to manage your inventory, increase your profit margins, understand your investments, limit your markdowns and GROW your business. Only a tracked number grows, so if you are ignoring your finances and buying strategy, then you're asking for a disaster! These are 8 quick and easy tips you can start tracking today!

Building Connections and Giving Back through Your Business with Sydney Petersen, Bizzy's Boutique

Ashley answers questions sent in by boutique owners, talking about inventory planning, margins, metrics, insurance and everything in between.

Process, Delegation and the EOS Model with Valerie and Ryan Becker, Wellington Design Co.

Ashley answers questions sent in by boutique owners, talking about inventory planning, margins, metrics, insurance and everything in between.