I don't know about y'all, but I can't believe it's already July. The warm weather, vacations, and weddings are in full swing, and so is all the adorable boutique fashion. Unless you've been living under a rock, you've seen a growing trend in the "steer" print, and it's popping up in all of your favorite boutiques! Some of our confident ladies sure know how to rock a steer print, but to others, I can understand how this bold print may be a little intimidating.
This print is so fun, and will easily be able to transition from the Summer Months into Fall. Gotta love a print that you can wear during multiple seasons! Luckily, for those of us that love to shop, you can find this steer print on virtually anything you are shopping for. Tops, dresses, skirts, bags, you name it- this print is everywhere right now!  
Let's dive into some options for rocking this bold print- and don't let the title fool you, we've got more than 3 ways to wear this trend.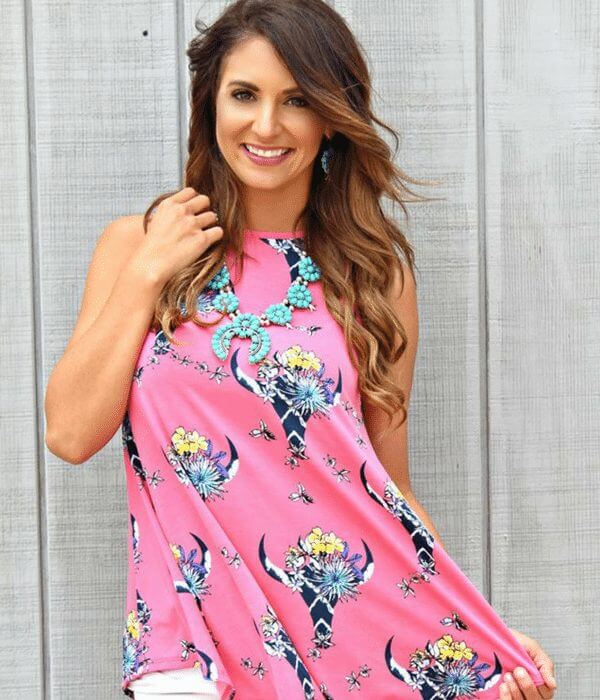 Floral Steer Tank- $35
I love this tank paired with a squash necklace and white skinnies!
Navy Steer Dress- $45 
Does anyone else love the color navy? It's a favorite of mine. It looks good on everyone, and it compliments the steers on this dress so well!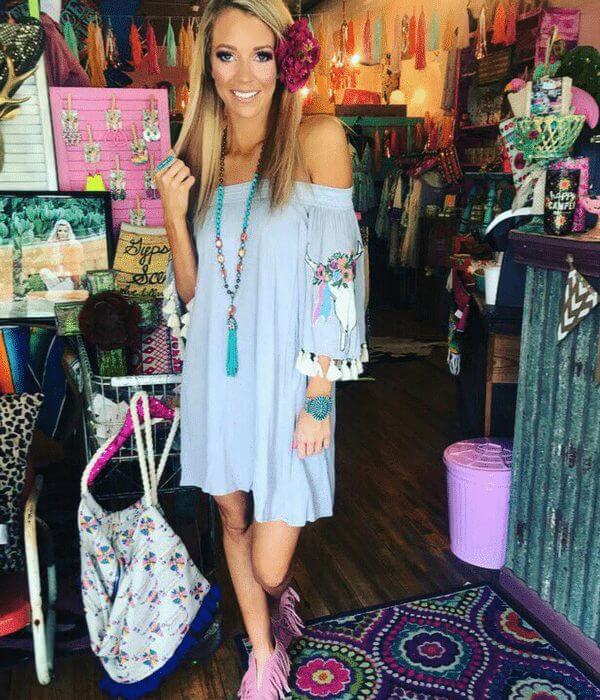 Judith March Steer Dress- $95
All the heart eye emojis for this dress! The tassels on the sleeves are a perfect addition to this stunning dress!
Which was your favorite? They are all so unique, you can get away with adding each one to your closet! 
Thanks for hanging out with me today. I'll be back next month showing you how to rock the modest swimwear and still be in style! In the meantime, keep up with me on Instagram. -Kelsey!
If you want to shop the boutiques our Style Team will be working with, you can find a boutique either near you, or by your personal style preference, right here on our site! We are the go-to Hub to find fashion that fits you best! You can shop the site, or get on the list girl, we'll send you the latest styles, discoveries and boutique deals as we find them!
---
Kelsey is a Style Team member from Florida, and the blogger behind Mom Genes. She spends most of her time obsessing over fashion, pinning recipes she's never going to make, and chasing around her toddler son.