We're so excited to introduce you to one of our favorite lifestyle gift brands, the ever-so-fabulous Aspen Lane! Founded in 2014 by Mika Shreeve, Aspen Lane is based out of Denver, Colorado, and has seen widespread success, being carried in stores such as Express, Wayfair, and Joss & Main…just to name a few. We can't wait for you to get to know more about Mika and her awesome brand, we hope you love her as much as we do!!
Just a quick note for our #BoutiqueBoss viewers: Aspen Lane has both a retail website and a wholesale website. The photos in this post have been linked to their retail page so that you can see just what kind of items they carry. A link to their wholesale website can be found here and at the bottom of this blog post!
How would you describe your brand in three words…go!
Fresh, Clean, Personalized
How did your business get started? Any fun stories behind your name?
My background is actually in live event management and event planning. I started Aspen Lane after moving from Texas to Denver for my husband's job…part seeing a market need for a new lifestyle gift line..part not wanting to travel and get another traditional job. I started creating fits and home products that I couldn't find in the market at the time. Typography was just a new trend back in 2014 with gifts, so it was fun to be on the front end of that category. Aspen Lane name was tied to my love for Aspen trees, which I discovered after moving the Colorado. I love how wide their root system (an entire grove of Aspen trees actually have ONE root system) so it was our inspiration for creating a gift line that touched many categories of gifting seasons-wedding, general gift, baby, home, etc.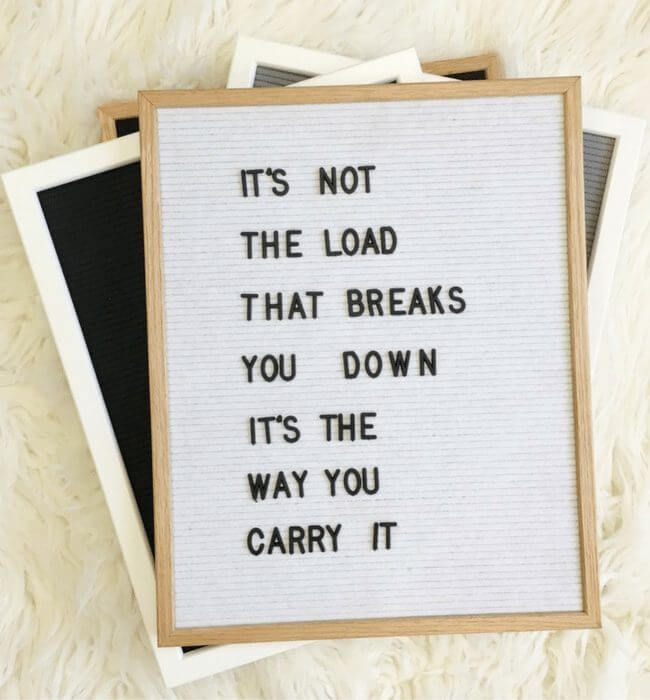 Tell us about the stores that carry your brand?
Our line is carried by 250+ retailers, online, and some of our top retailers have been Express, Swoozies, Rue La La, Wayfair, and Joss & Main.
What are your favorite trends at the moment?
Loving farmhouse decor (hello Fixer Upper) and Boho!
What's been the best marketing decision you've made?
From a wholesale perspective, going to big gift shows to meet boutiques. Face to face interaction has been the foundation of our wholesale business. They are not cheap ($$$), but absolutely worth the money!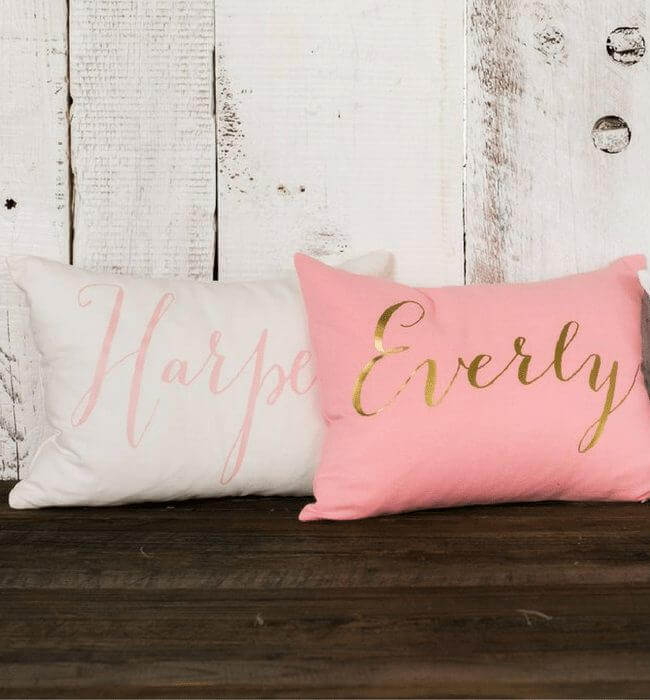 What tips do you wish someone would have shared with you as a new entrepreneur?
There are things that will come up a few years in that might question your ability or desire to keep the business going as it grow-expect it. Persevere, allocate resources, get help, and keep on going OR pivot and be ok with it too. Let your faith be bigger than your fear. Slow and steady wins the race, but also know sometimes you START and then figure out how to do something.
What has been the most fun or exciting part of owning a brand for you?  The most challenging?
Product development has been the most exciting—seeing ideas come to life and being grateful that someone actually buys them! The most challenging part is practicing restraint in not doing everything you want at once—because of market need, time, or money constraints.
What scares you the most in life or business?
If I'm terribly honest at my deepest core, I'm sometimes afraid of succeeding in the wrong thing and truly keeping my family #1. I know there is a quote out there that I couldn't seem to find 🙂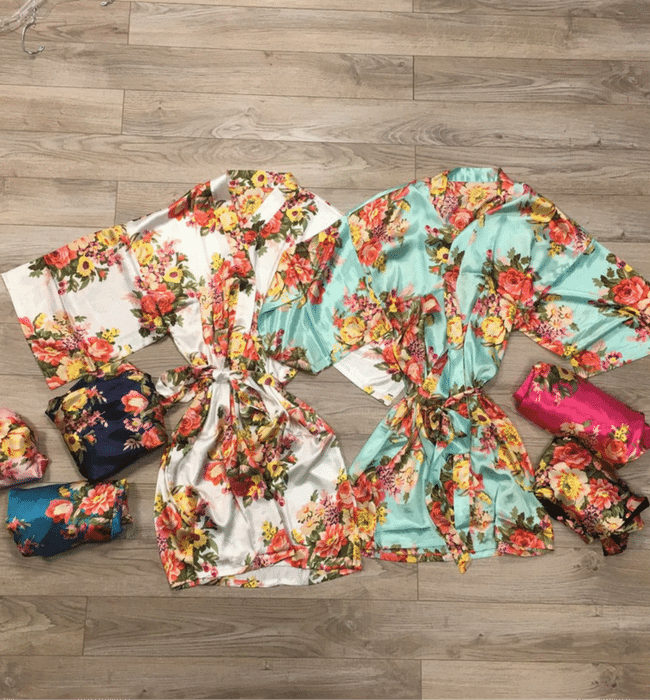 More importantly, dark or milk chocolate?
Dark!
What's your favorite retail season?  
FALL. I mean, doesn't love scarves, new coffee mugs, and Christmas previews.
What is your favorite social network and why?
Loving InstaStories, and for my dream house many years down the road, PINTEREST!
What's the best marketing strategy you've discovered?
Never underestimate the power of picking up the phone and calling some of your customers.
If you could give advice to a young person, and maybe one day hoping to start their own business in the industry – what would you tell them?
Count the cost and find products and niche that sets them apart. Have a goal of how long you will work at the business (i.e, 3 years, 5 years, 10 years), because know after a couple of years, the going will get tough. Also, have supportive family and spouse, if married!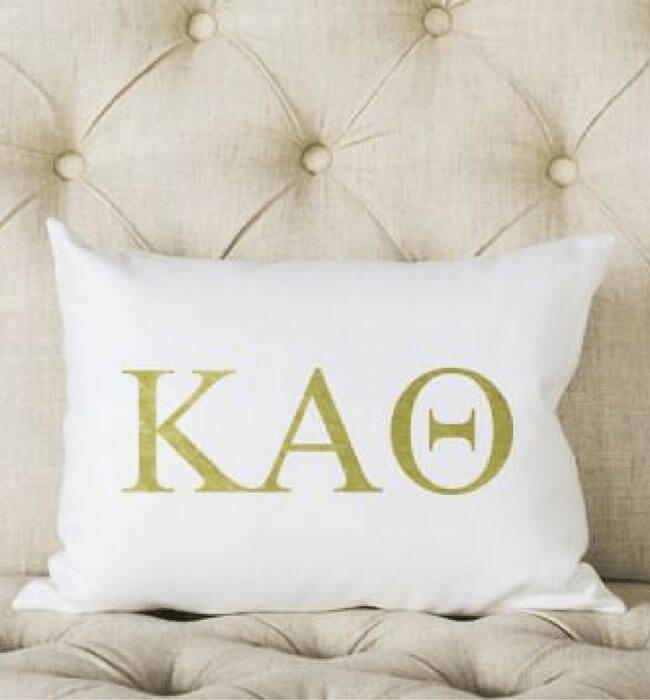 Owning a business is hectic, how do you unwind?
Turn off/put away my phone to hang out with my husband and baby…get excited…and a glass of wine and vegging on Bravo never hurt anyone.  Also, a few days a week I leave my laptop at my office so I'm not tempted!
What big goals are you excited about reaching?
We are excited to grow our line with our expanded farmhouse collection that will be available for drop ship (signs! Ladders! blanket!)  and expanded ready-to-ship baby + kids collection.

Is there anything else you would like to share?
We are grateful to be a part of The Boutique Hub and this vibrant and connected community! It means meeting everyone face-to-face and learning more about the gifting and overall product needs facing boutique owners in this changing industry.
We honestly couldn't pick a favorite piece of Aspen Lane if we tried!! For more information on setting up a wholesale account with Mika, you can visit their wholesale website.
To get more blog posts like these in your inbox be sure to sign up for the Boutique Hub's VIP list!