Now trending: western fashion! No longer just for the ranch, western fashion is hot right now and shoppers are loving it. Boutique owners, you'll want to get your hands on some western wholesale ASAP!
We gathered some of the latest trending western wholesale items from vetted brands for your boutique.
Everyone is loving a good pair of flare jeans these days, and graphic tees are always a hit. Plus, with NFR just finishing up, western wholesale fashion is fresh on everyone's mind!
Here are some hot and trendy western wholesale items available for boutiques that shoppers are loving!
Find these brands in our wholesale marketplace on The Boutique Hub or in our Boutique Brands & Vendors Group for members! Connect with these brands for more details!
Fringe Earrings
Fringe isn't just for purses anymore… shoppers are loving fun fringe accessories like these earrings from Tracy Lynn Designs. These are perfect to add a simple western touch to any outfit.
Boho Cowgirl
Boho babe meets the trendy cowgirl … we are loving this trend and so will your customers! This cute dress is perfect for sunny spring days.
Trendy Boots
Trendy cowgirl boots such as these ones from Agave Sky are taking over the fashion game! These boots aren't strictly just for western wear, fashionistas are loving these boots paired with just about anything from fun mini dresses to maxi skirts as pictured.
Cow Print Accents
Cow print is no stranger to the world of western fashion. The funky print is spicing up outfits with small accents that make a big impact. These earrings from All Up In The Hair are a perfect example of what shoppers are looking for!
Graphic Tees
Graphic tees are always in. It was necessary to include them in this thread! There is no such thing as having too many cute graphics, and no style rocks them better than western style! Make sure your boutique is stocked up on plenty of graphic tees for you western fashion lovers!
Turquoise Embellishments
Turquoise is a must in every western collection. Embellishments such as the ones found on these Agave Sky booties are hot and trending and are just what your customers are looking for.
Baby Ranchers
We can't forget about all the baby boutiques out there! Baby's can be fashionistas too! These western style baby shoes are too cute and are sure to win the hearts of your baby loving customers.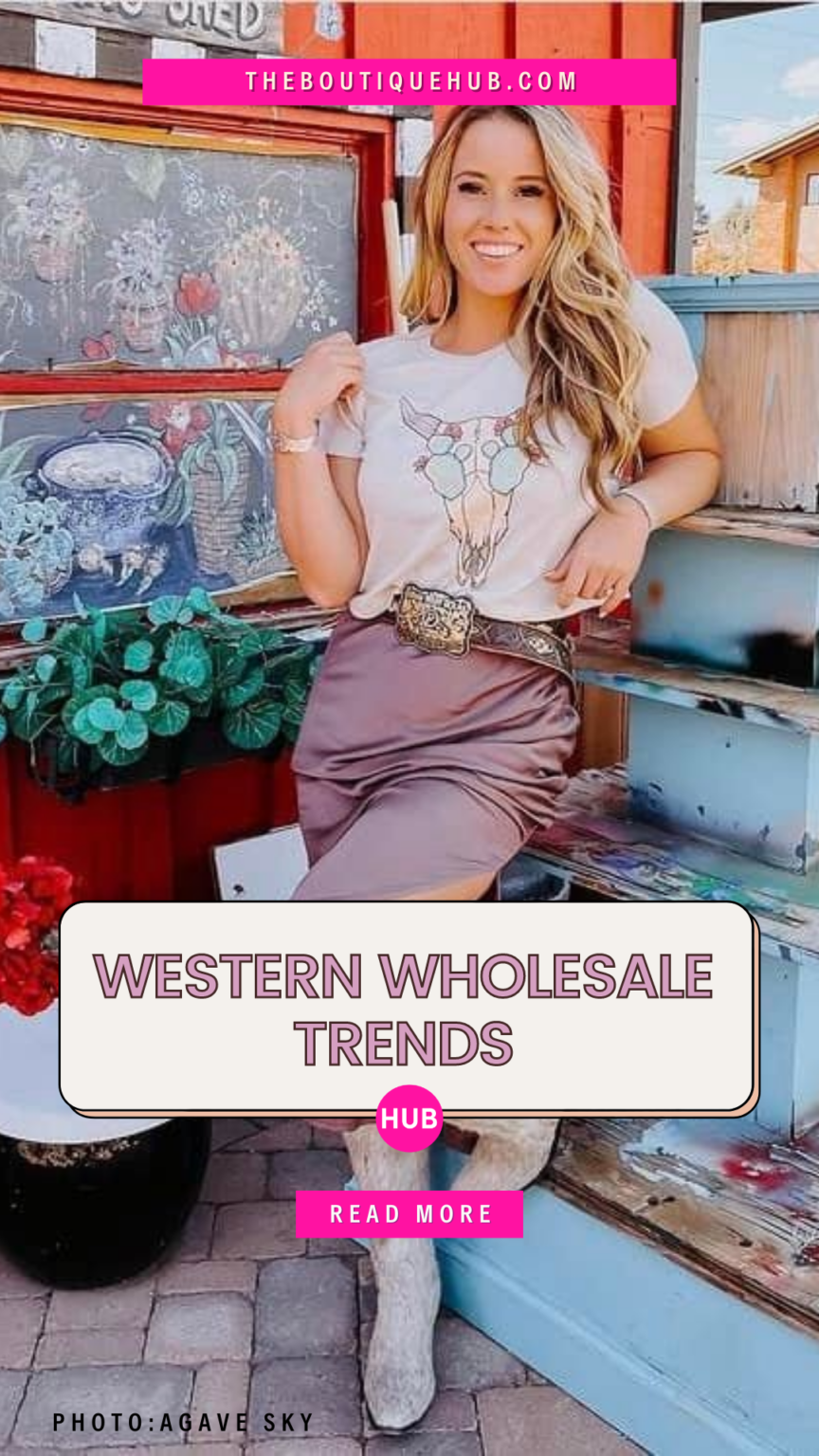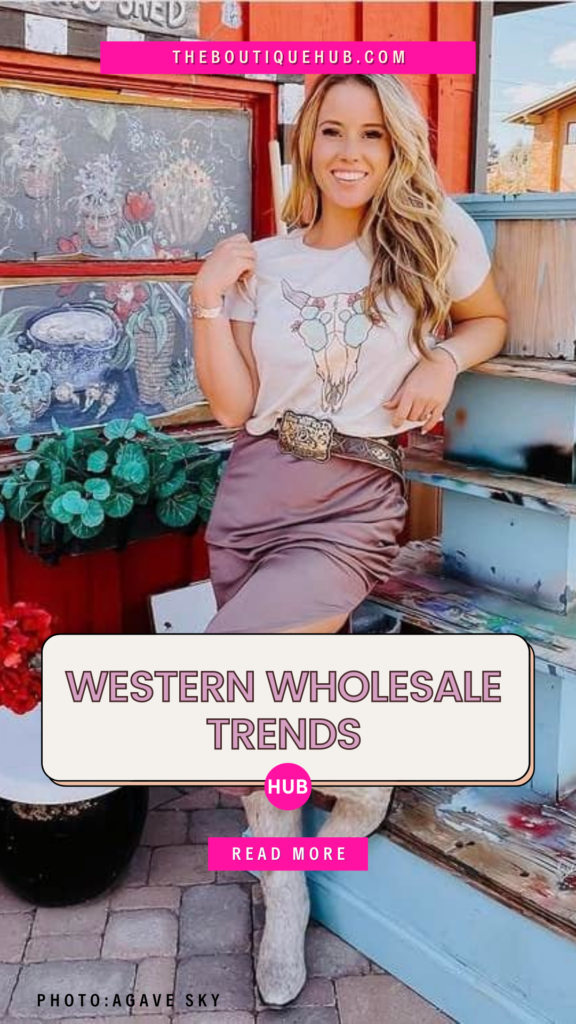 Keep in mind that while margins are important, turning the product quickly is too! Be sure to pay attention to both when pricing your western wholesale products.