In the wake of approximately 12,000 store closures across the United States, there are still many retailers that aren't just surviving in 2018, but thriving, too. A retail industry metric you should pay attention to.
What's the secret to their success?
GETTING SHOPPERS INTO STORES WITH INTRIGUE & A PLACE TO HANGOUT
Retailers are having success using almost anything that keeps shoppers on their toes, suggests the New York Times. This could mean keeping consumers guessing with exclusive merchandise sold for a limited time only, pop-up shops that may be gone after one day or one week, special VIP nights that include snacks and beverages or interactive product demos.
"Innovations that offer intrigue, if not necessarily inspiration, seem to be winning."
Source: New York Times
"Gone are the days of shopping by necessity, as much of that can be satisfied online," says Samantha David, chief operating officer of WS Development. "Today, shopping has to be a part of how I want to spend my day, spend my time, in all aspects."
To get shoppers into their revitalized Palm Beach Royal Poinciana Plaza, featuring 50 boutiques, WS Development is merging ultra curated retail with on-site lifestyle activities such as "Backgammon and Bubbles" (bubbly for adults and a bubbles bar for children), along with the "Wee Royals" arts and culture programs for children.
". . . It would appear that the "hangout" is now as important as what is hanging on the racks.
Source: New York Times
Many brands are pushing the boundaries of their stores, striving to do more than just promote and sell new products. Designer Tory Burch says that she wants customers to enter one of her 100 namesake stores and "and feel like they are going into a home. Where they could hang out, have a drink, have their husband sit on a couch and it would be kid-friendly."
At Canada Goose's brand new flagship in the Mall at Short Hills in New Jersey, customers can try on coats at temperatures as low as minus 13 degrees Fahrenheit in the retailer's Cold Room. A unique experience that shoppers won't find at many other stores and a fun, interactive way to generate buzz about the brand's products.
One of the original pioneer's of the "retail residence," Ralph Lauren opened his first flagship in the 1980s on the corner of 72nd Street and Madison Avenue. The former French Renaissance revival mansion was renovated and decorated, transforming it into a "destination whose value transcended the clothes inside," says New York Times.
"Ever since Ralph Lauren opened his first store . . . he never really thought of retail as just his opportunity to sell clothes. What he did on Madison Avenue was create a home. You would move through it, sit down and enjoy a coffee or a glass of Champagne."
Source: David Lauren via New York Times
Retailers of all sizes can benefit from enhancing the in-store experience. Adding an element of intrigue will draw shoppers back, again and again, to see what the brand is up to next. Plus, providing opportunities for shoppers to hang out—whether it's a coffee bar, immersive activities for adults and children, or interactive product demos—will give consumers a good reason to stick around the store longer and potentially make a purchase.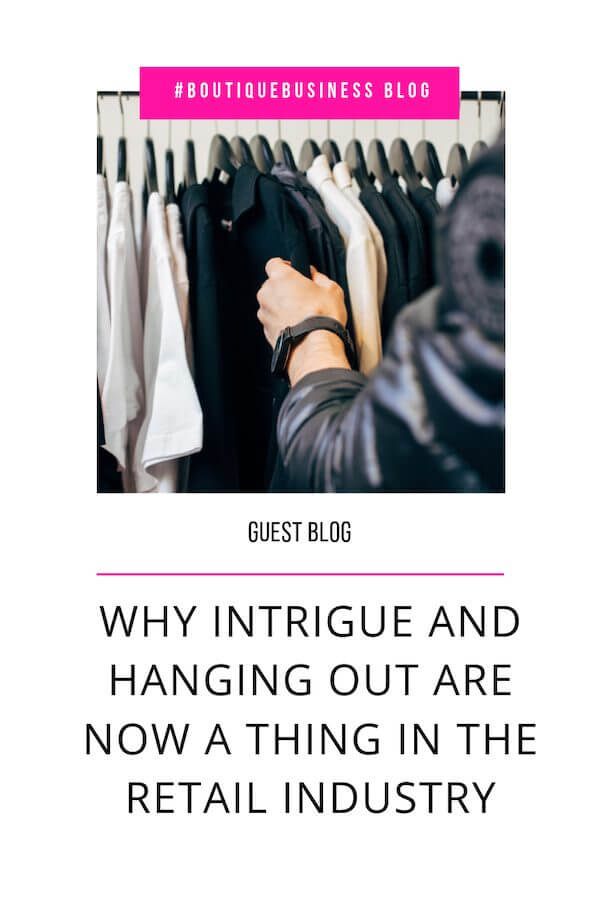 CONCLUSION To Retail Industry Metric
Savvy retailers, large or small, recognize that providing unique in-store experiences is a viable strategy for success.
Adding elements of intrigue, as well as places where shoppers can hang out, encourage shoppers to stick around awhile, helping retailers differentiate their brands from the competition.
Additionally, these experiences assist retailers in engaging new and existing customers with meaningful shopping moments that transform their retail establishment into a popular destination or "residence."
Love this article? Find more just like this inside of our Member's Training Library! Join us if you aren't yet a member!
Guest Blog Courtesy of Sherene Funk, Rain POS