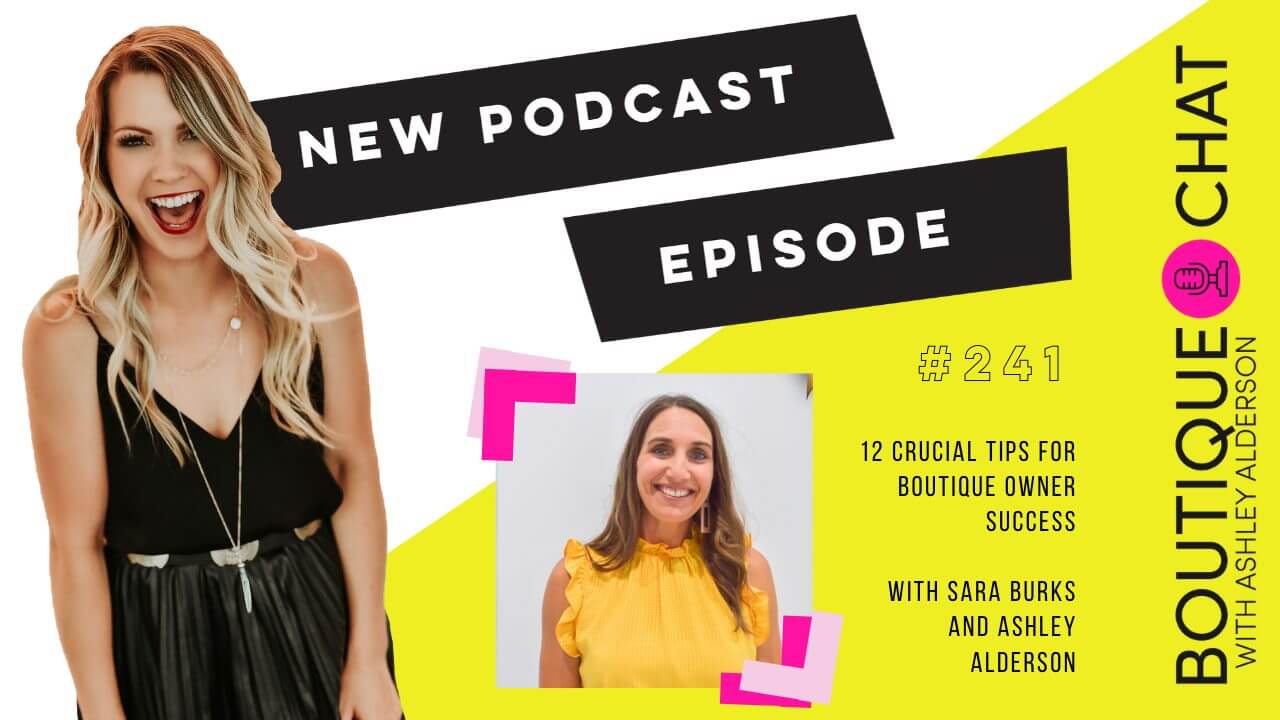 14 Jan

12 Crucial Tips for Boutique Owner Success

Today Sara Burks and Ashley Alderson will go over the 12 Crucial Tips for Boutique Owner Success. These 12 focus areas are apart of this year's Retail Bootcamp course. Retail Bootcamp isn't just for those who feel their business is failing; your business will always have areas to improve on and grow. Retail is shifting and expanding every day, it's time to be prepared. After today's podcast, you will be astounded by all aspects of your business you may have overlooked. Let's start transforming your business today, tune in to find out how!


>> EPISODE 241 – LISTEN NOW ON iTunes <<
Don't Have iTunes? Listen on Libsyn here
See the Full Boutique Chat Podcast Website here
KEY POINTS
---
Take a step back and evaluate what is working for you and what isn't, even if it means scaling back. Bigger is not always better. 
You are the Ceo of your business, you should not be handling every single task that needs to be done. What are the main duties you need to accomplish and what tasks need to be passed on?  
Always continue your education. Set time aside every week to expand your knowledge base, this can only create more success for you and your business.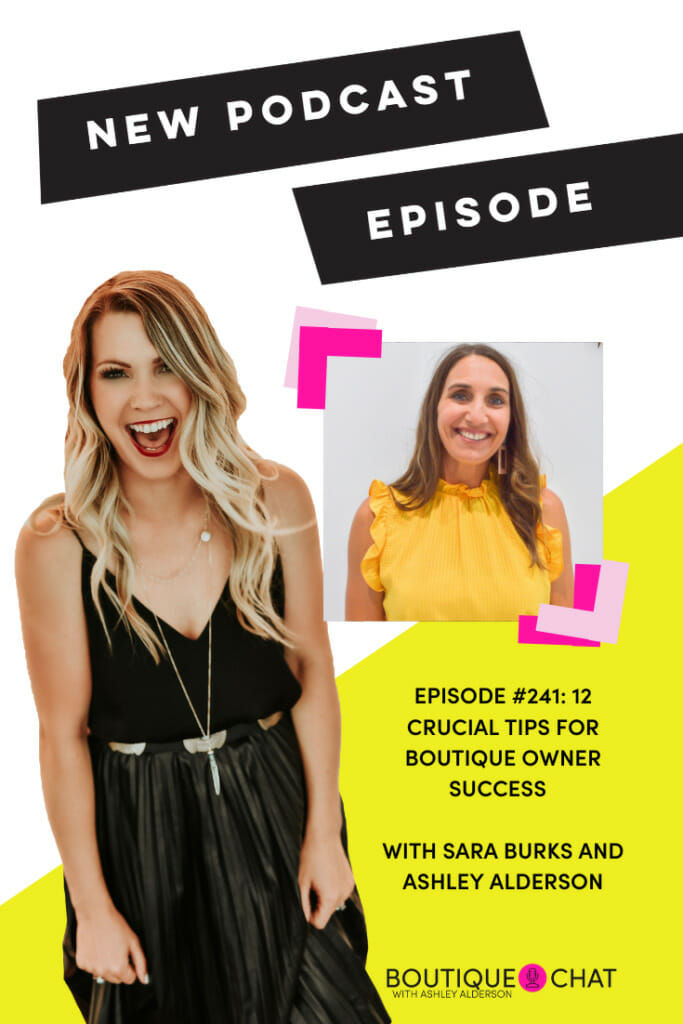 FAVORITE QUOTES 
---
"Its time to scale back and understand what is actually working for me."- Ashley A. 
"Retail changes every day, the strategies needed to succeed today are different then they were 5 years ago. "
"No matter how much money you've made, it doesn't matter if you aren't happy at the end of the day."

---
Join the Hub for more training, information, and connections.
www.theboutiquehub.com/join
Use the hashtag #AskAshley on Instagram, or tag her at @ajalderson or @theboutiquehubto suggest topics for the podcast and let us know what you thought about this episode!
Want to be our listener of the week? Then Subscribe to our podcast and after that, leave us a review on iTunes Apple Podcasts here!
Original Air Date: January 14th, 2019
Do you love 12 Crucial Tips for Boutique Owner Success? Let us know what you think about our show and help spread the word about the #BoutiqueChat Podcast.