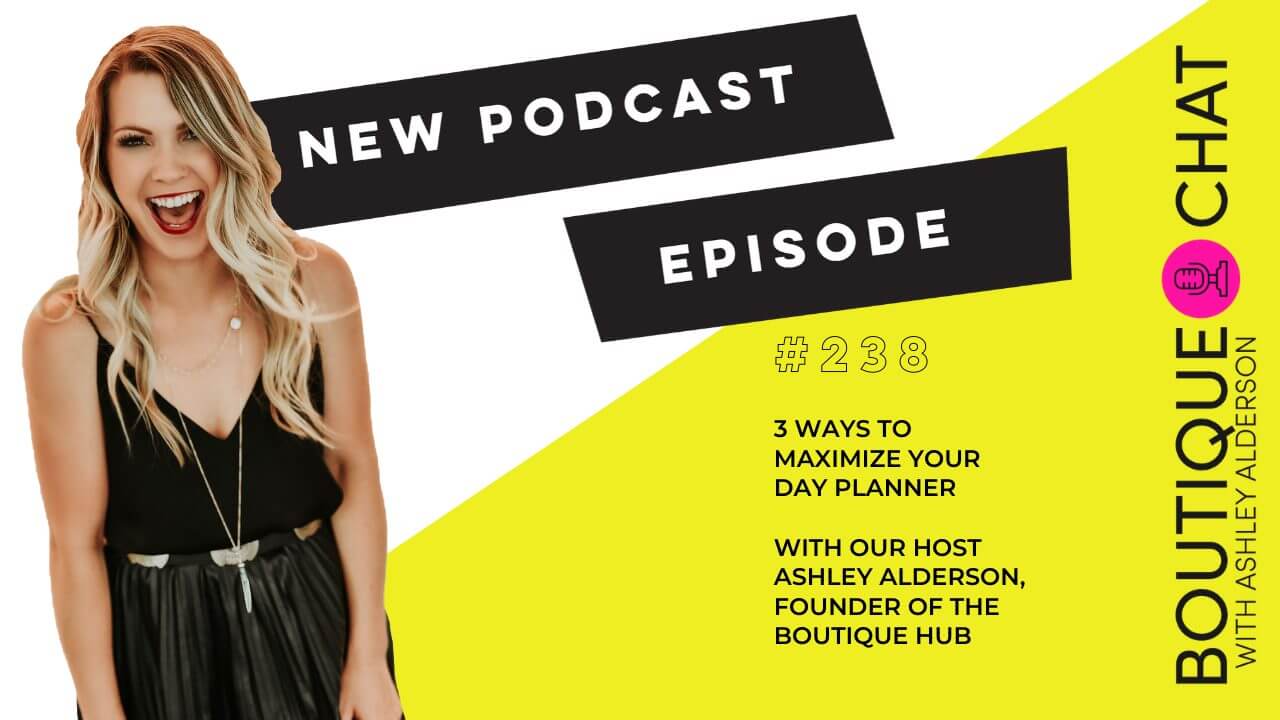 24 Dec

3 Ways to Maximize Your Day Planner

Today our host Ashley Alderson does a solo episode on 3 Ways to Maximize Your Day Planner. 2020 is right around the corner, and that means it's time to dive into your new #BoutiqueBoss planner! Ashley explains all the ways you can maximize your daily planner, so you can become more organized and accomplished! So if you've been wondering how to get the most out of all the fantastic content inside your #BoutiqueBoss planner, today's episode is for you. Tune in to find out more!

>> EPISODE 238 – LISTEN NOW ON iTunes <<
Don't Have iTunes? Listen on Libsyn here
See the Full Boutique Chat Podcast Website here
KEY POINTS
---
Always start your day with a plan. Get your priorities for the day set, ignore the messages and emails for the first 30 minutes of your day and allow yourself time to prep.
After crossing off your major tasks you accomplished throughout the day, pause and feel gratitude.
End your day by reviewing what you were able to accomplish and create a new list for what needs to be accomplished tomorrow.
FAVORITE QUOTES
---
"Learn to say no and look for that one thing every day that you can eliminate that gives you more time to be a boss and to run your business." -Ashley A.

"I believe starting every single day in a state of gratitude only brings us more to be grateful for." -Ashley A.

"Only a tracked number grows!"-Ashley A.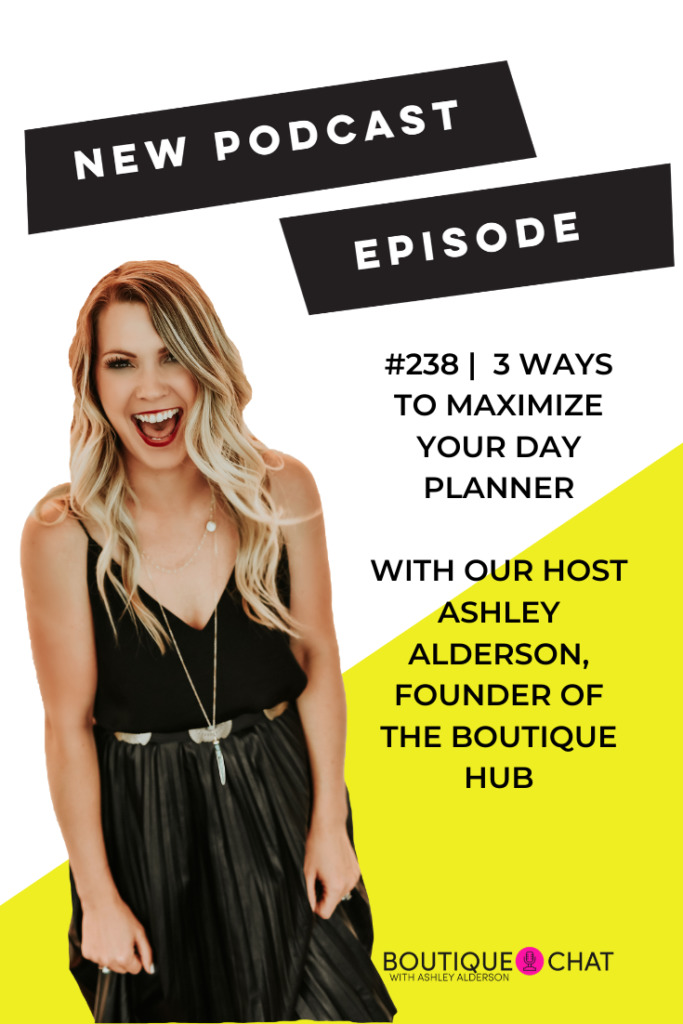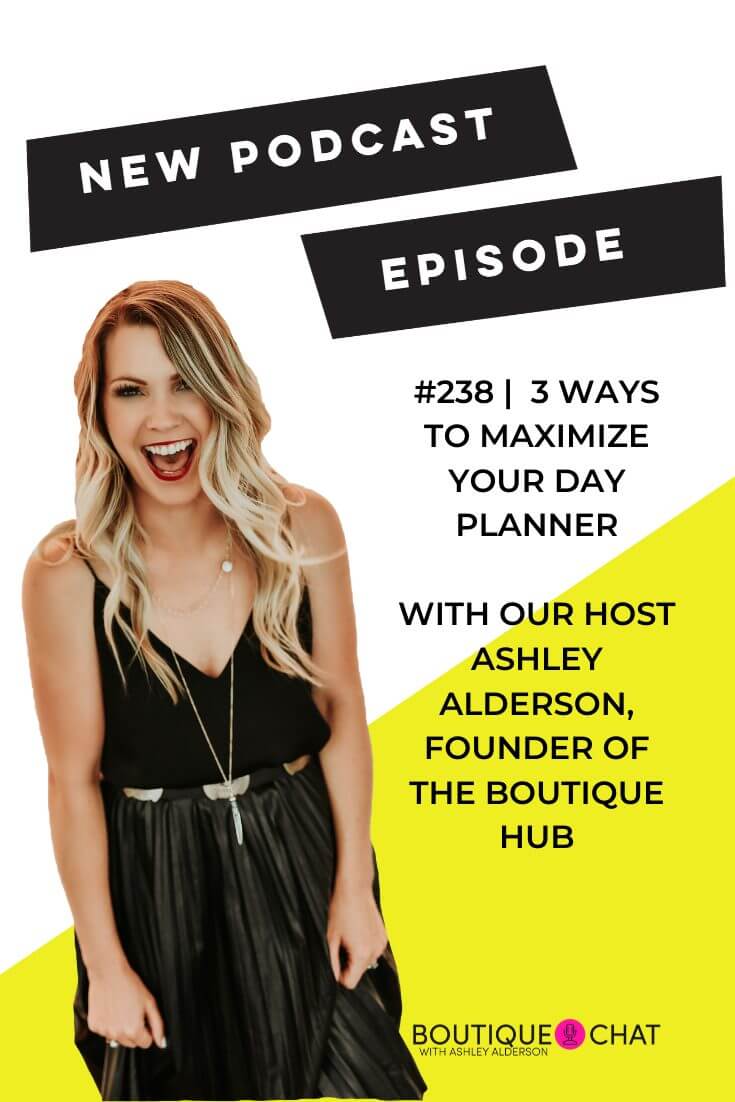 Join the Hub for more training, information, and connections.
www.theboutiquehub.com/join
Use the hashtag #AskAshley on Instagram, or tag her at @ajalderson or @theboutiquehubto suggest topics for the podcast and let us know what you thought about this episode!
Want to be our listener of the week? Then Subscribe to our podcast and after that, leave us a review on iTunes Apple Podcasts here!
Original Air Date: December 24th, 2019
Do you love 3 Ways to Maximize Your Day Planner? Let us know what you think about our show and help spread the word about the #BoutiqueChat Podcast.

RELATED POSTS TO 3 WAYS TO MAXIMIZE YOUR DAY PLANNER:
–FINISHING THE YEAR STRONG FOR BOUTIQUE OWNERS
–6 STEPS TO PREPARE YOUR INVENTORY AND PURCHASING FOR THE NEW YEAR