Join Christyne Gray, in partnership with The Boutique Hub, for the Profit First Workshop for Retailers. In this workshop, you will learn everything you need to know about profit, money, saving, and banking for your boutique. Get insight into the Profit First Workshop with these 5 Financial Strategies for Retailers.
This workshop will walk you through the concepts and the exercises in Profit First for Retailers. As an Advanced Level Certified Profit First Professional, Christyne Gray will teach you why Profit First works so well for retail business cash flow management and the particular challenges for businesses that have physical products requiring inventory management.
The Profit First workshop for boutique owners will be available as a replay with access to a private FB group to interact and ask questions directly to Christyne Gray as needed.
You will learn how your behavior drives your money management habits for your business and how you can set up your retail business bank accounts to work with your habits.
If you want to pay yourself as an owner and you desire more control over your cash flow, this course will set you up to make better, more strategic decisions with your cash as you bring in more profit.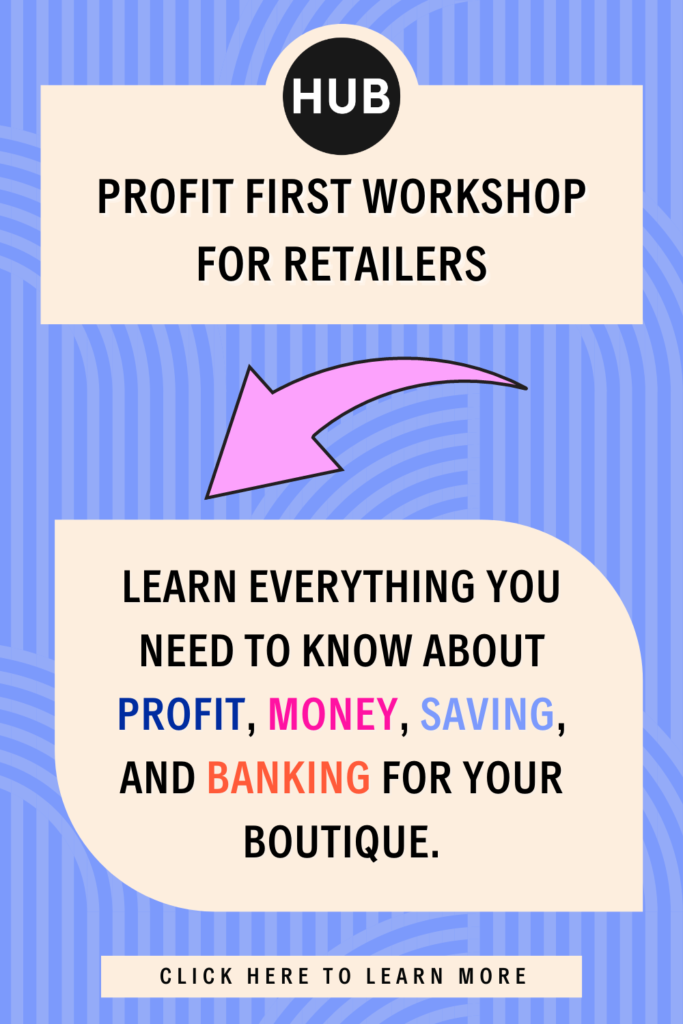 Upon completion of this workshop, you will have a thorough and applicable knowledge of the following:
How to implement Profit First in your boutique retail business, making inventory buying and owners pay a priority.
How to establish retail best-in-class target allocation percentages that will support your financial goals.
How to use the Standard Profit First bank accounts to budget and manage your cash flow.
How to use Advanced Profit First bank accounts to manage the seasonal changes in cash flow within your business by implementing a drip account.
A boutique-specific cash allocation strategy that supports the boutique retail industry's inventory buying schedules.
How to protect your owners' pay and prioritize your debt reduction strategy.
Budgeting your boutique to make Profit First stick.
5 Financial Strategies for Retailers:
Get insight into the Profit First Workshop with this 5 Financial Strategies for Retailers.
---
1. Get real about your financial health.
2. Assign purpose to every dollar you earn.
Evaluate your expenses – what are your necessary expenses?
3. Create your Profit First bank accounts .
Profit – Savings account
Tax – Savings account
Owners Pay- Savings account
Revenue – Transactions account
Operating – Transaction account
4. Establish a retail-specific allocation system and routine.
Identify your CAPS (Current Allocations Percentages) and TAPS -Target Allocation Percentages
5. Don't Cheat – COMMIT to your process and don't give up.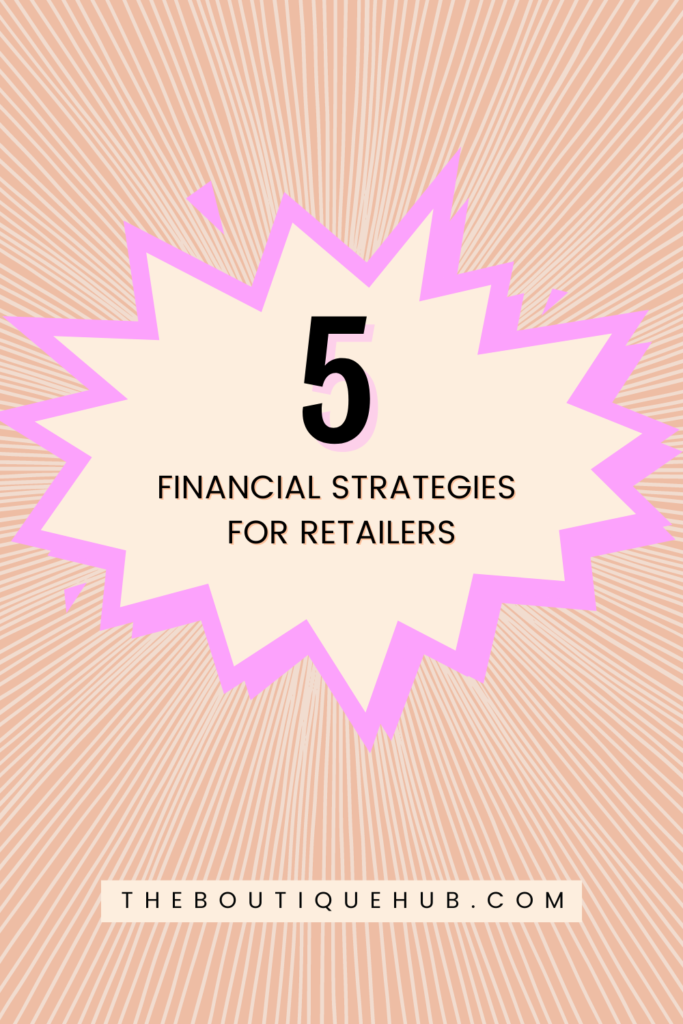 ---
How else can The Boutique Hub help you grow?
Get more information on growing your business by joining The Boutique Hub where we have tons of training, information, and most importantly, connection! www.theboutiquehub.com/join Try out our service for a month, cancel anytime.
Follow along on Instagram @theboutiquehub!
Recent Posts:
The Best of Boutique Chat Season 4

I'm thrilled to be back for an all-new season of Boutique Chat, and to kick off Season 5, I'm revisiting some of my favorite episodes of the last year! In this highlight reel you'll hear from Social Sales Girls founder Susan Bradley on digital advertising and metrics, Everyday Chic Boutique owner Karli Harris Pennington on…

How to Get Rid of Winter Inventory

After all the holiday markdowns you may be asking the question, "What do I do with all my leftover winter stuff… I want to make room for spring goods!" Let's go over the best plan of action on how to get rid of your winter inventory.

The Boutique Hub at Atlanta Apparel

The Boutique Hub Team can't wait to head back to Atlanta market with you all! There is so much going on so we want to make sure you're prepared. Here's what you need to know about the February 2023 Atlanta market…