All #BoutiqueBosses have been there at some point, overwhelmed, underprepared, and unorganized. The #BoutiqueBoss Planner is almost here, and let us tell you first hand, she's a lifesaver. 
What makes the #BoutiqueBoss Planner different from any other Planner on the market is that it's more than just a "day planner". Our #BoutiqueBoss Planner is a small business must-have, with every page specifically designed with a small business owner in mind. Our #BoutiqueBoss Planner has pages dedicated to Goal Planning (annual, quarterly, and monthly goals), Tracking (inventory, sales data, social media audiences), Holiday Collection and Promotion Planning, and Business Checklists (annual, quarterly, and monthly), AND, BRAND NEW THIS YEAR…our #BoutiqueBoss Planner has been merged with our Content Creator, to give you a 2-in-1 planning product. 
This year, the #BoutiqueBoss Planner included some pretty cool new features that you'll absolutely want in your life, like, yesterday. 
The #BoutiqueBoss Planner launches on October 10th, so there's no time to waste! Let's get into the awesome features that can be found inside!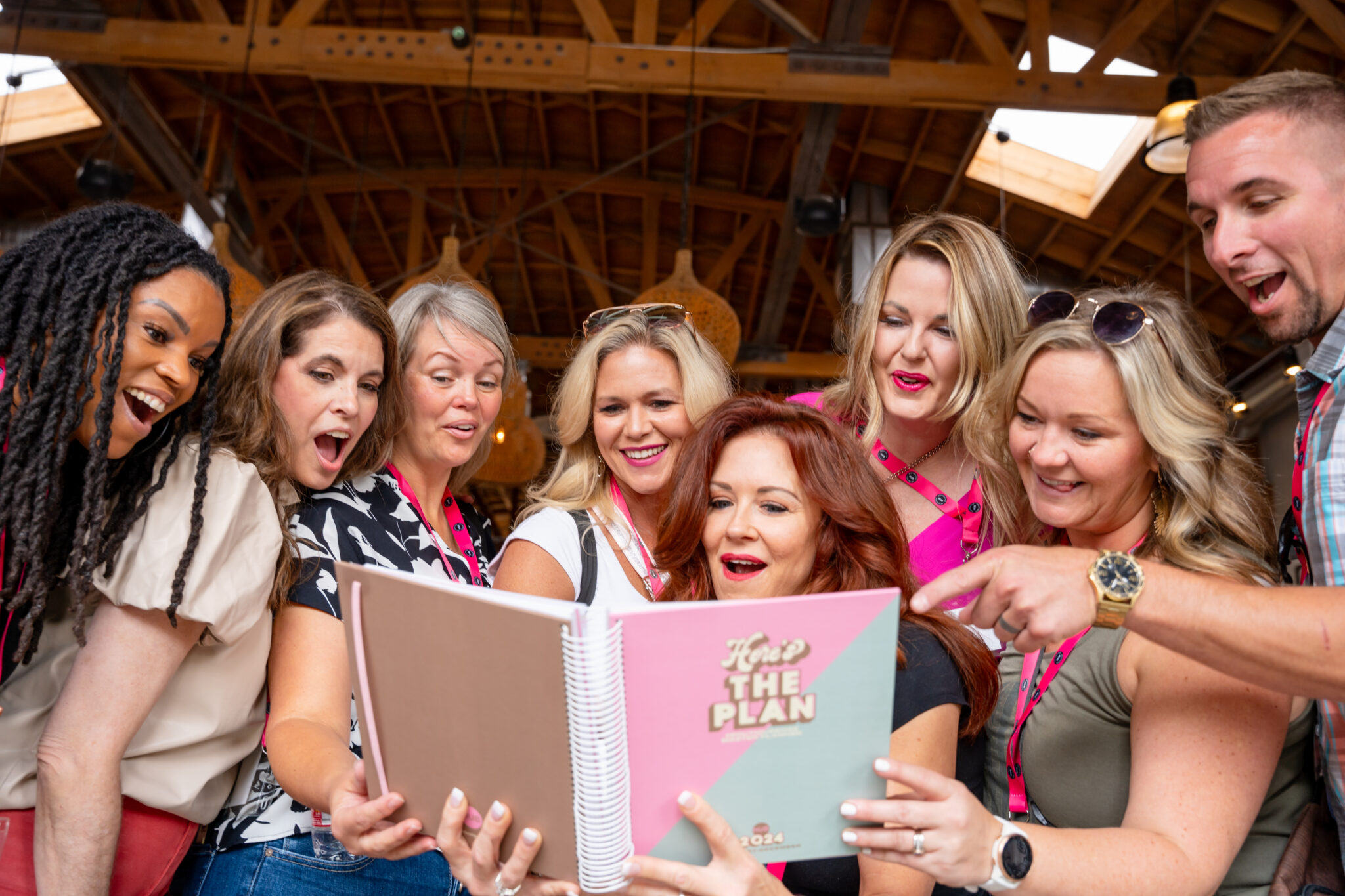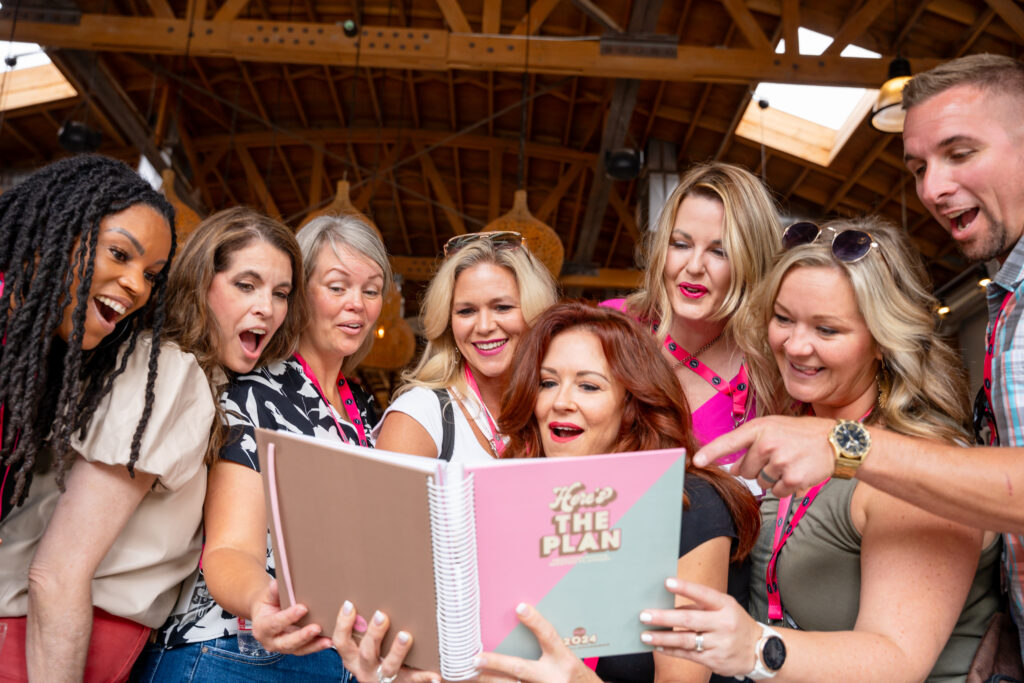 1. CONTENT CREATOR
We mentioned this earlier, but let's get right into the details. The Content Creator that you know and love can now be found right inside the #BoutiqueBoss Planner. This is a game changer for all of you who hate carrying aroud two products, but can't leave either one behind.
The Content Creator spread was developed specifically for the busy business owner. Planning, creating, and implementing content across all channels can feel so overwhelming, which is why we've built a product that takes the guesswork out of your marketing efforts.
As far as how the layout works, our planning spreads allow you to plan one week at a time. The weekly planning spread for each day will be followed by a planning spread for the same week, dedicated to planning out your social, email, text, and app content. Across the top, there are columns for Instagram, Facebook, TikTok & Reels, your VIP Group, and Pinterest. Each of those columns is broken down into squares where you can plan those channels each day of the week. 
2. MARKETING AND BUYING GUIDE
Another brand new feature in the 2024 #BoutiqueBoss Planner is our Marketing and Buying Guide. Here at The Hub, we know that inventory buying and marketing efforts go hand-in-hand, which is why we added a brand new section that allows you to plan out your collections and campaigns in advance, while keeping those open-to-buy numbers in mind! 
Every now and then, it can be hard to think ahead or come up with new unique ideas—we get it! That's why we put hours into developing this cheat sheet that helps you get out of your funk and into your creative, planning ahead zone.
For each month of the year, we give you ideas of what marketing campaigns and events ideas you should be planning for, social media ideas you can use to develop content, and what inventory you should be buying ahead for at markets and on Hubventory.com. Each of those, Marketing Campagins and Event Ideas, Social Content, and Buying Ahead, all play into one another throughout the year, so no balls get dropped.
3. EXTENDED GOAL PLANNING (YEARLY, QUARTERLY, MONTHLY)
The Goal setting pages at the front of our #BoutiqueBoss Planner are some of the most appreciated and applauded pages in the whole piece. We wish we were in the room on January 1 when every boutique owner has a hot cup of coffee, a fresh pen, and sits down to fill those pages out. The excitement each of you have when planning out your goals and dreaming your biggest dreams gives us chills. 
When we sat down to plan out our own goals this year, we realized that our planner didn't have much space to add in quarterly or monthly goals. Being able to break those BIG goals down into smaller goals throughout the year, is a really important step in planning, and ultimately ACHIEVING, what you've set out to do.
This year's edition of the #BoutiqueBoss Planner has a newly improved goals section, along with the addition of a new spread of pages where you can plan out those Quarterly and Monthly goals—that will keep you crushing your dreams all year long.  
4. SOCIAL MEDIA TRACKING
We all dedicate so much time to social media, planning, developing, and posting content….but how do we know it's working if we don't track it?
The Social Media Platform tracking pages in our #BoutiqueBoss Planner are some of the most important pages to be referring back to each month, so you can see your progress across platforms, your website, email, and text lists. This year, that page got a bit of a facelift, with the addition of TikTok as a platform. Planner users will now be able to track their TikTok metrics each month, and analyze those numbers in a more efficient fashion!
We also changed a few of our daily tracking sheets throughout the planner, to make them a bit more clear, and a bit less redundant in places! 
The 2024 #BoutiqueBoss Planner will be available to purchase on October 10th, 2023 on the Boutique Boss Store!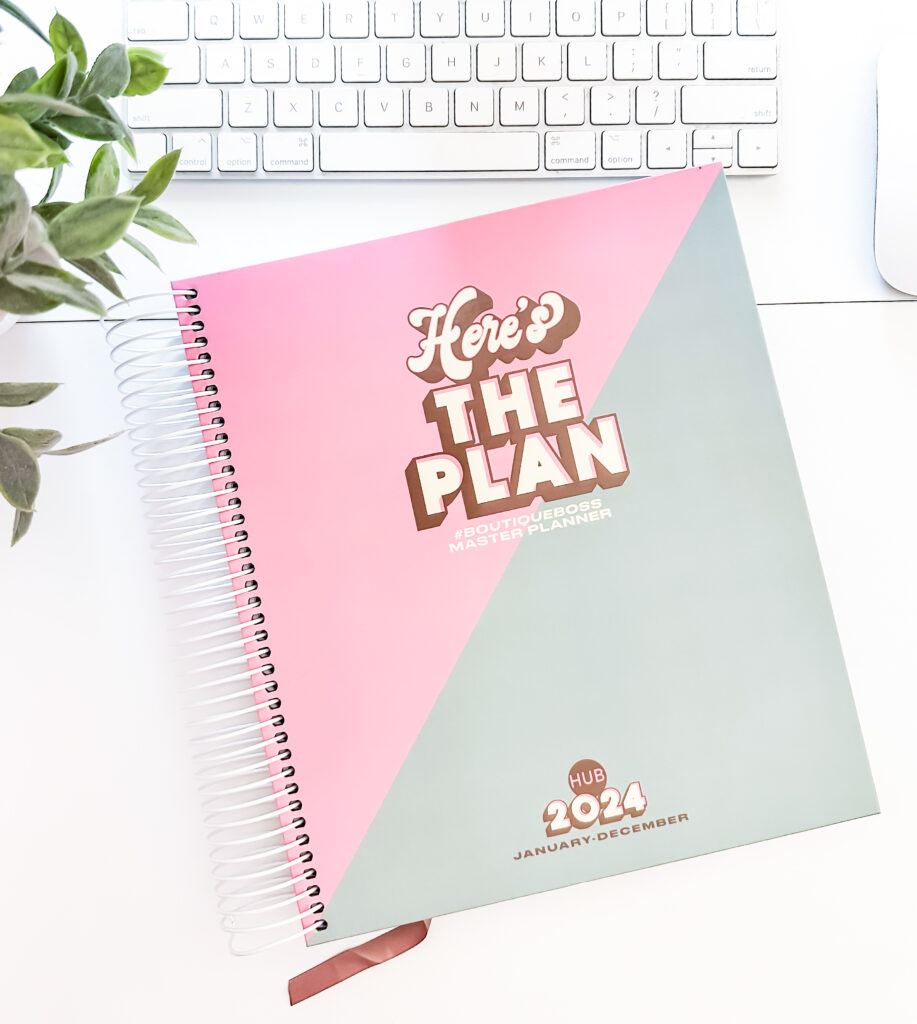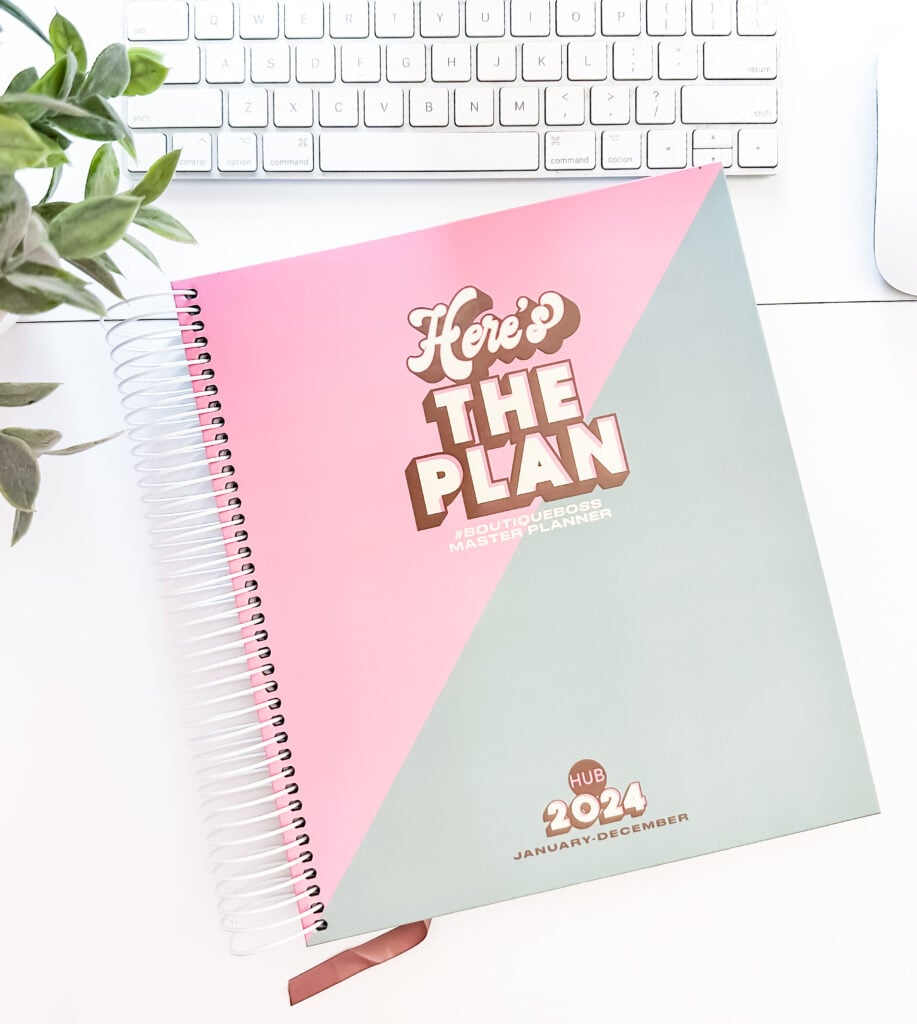 How else can The Boutique Hub help you grow?
Get more information on growing your business by joining The Boutique Hub, where we have tons of training, information, and most importantly, connection! Join today – Try out our service for a month, cancel anytime.
Follow along on Instagram @theboutiquehub!