Matt and Amanda Kimes changed the face of denim in the western world in what seemed like an overnight success story. But it took years of work, finding a manufacturer that believed in them, a great team, and a relaunch. It was no easy task. Kimes Ranch was founded in 2009 and today has retailers in 10 countries, 64k Facebook followers, and on top of it all, their coworkers are their friends.
In this episode, Ashley sits down with Amanda Kimes & Lindsay Perraton, Director of Marketing, to see how these two fashionable, boss women keeping their business on the cutting edge.  From Facebook Ad Strategies to working with influencers.

Hear how this company became an overnight success, 10 years in the making.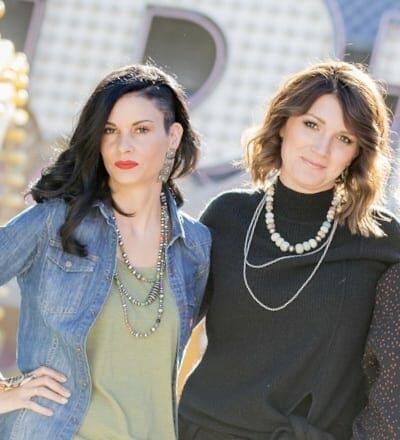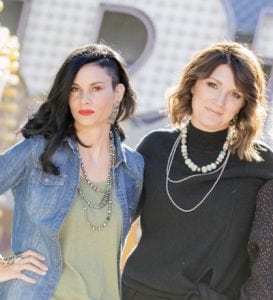 ABOUT AMANDA & LINDSAY
Amanda Kimes is the Vice President at Kimes Ranch and was raised in southern Oregon. Amanda Kimes has roots that run deep in the Western industry. With a family background in ranching, she grew up showing and competing with American Quarter Horses.   This eventually led her to sunny Scottsdale, Arizona where she met her future husband, Matt Kimes. Driven by a desire to create the best in western denim, together they founded Kimes Ranch Jeans in 2009. With a loyal following and a culture of dedicated customer service, Kimes Ranch Jeans has grown to become one of fastest growing brands in the western fashion industry. If that's not enough to keep Amanda busy, she is also mom of three. Jack (8), Katherine (6) and Charlie (3), along with a menagerie of dogs, horses, and chickens, round out the Kimes Ranch family.
Lindsay Perraton, a born horse enthusiast spent her childhood riding and competing in AQHA events. While completing her undergraduate degree in Canada Lindsay spent time traveling and working as a model internationally in cities like Athens, New York, Sydney, and Singapore. Her involvement with the fashion industry spurred the creation of her first business a reworked vintage western wear line which was featured in Calgary Fashion Week. Western fashion remained Lindsay's passion which prompted the sale of her second business a Promotional Marketing firm. She returned to school to pursue her MBA at Arizona State University where a specialization in Entrepreneurship caught the interest of Entrepreneurs Matt and Amanda Kimes. She was the first employee to officially join the Kimes Ranch family, a business that has grown from $0 in sales her first day, to now having retailers in 10 countries and being named "Western's fastest growing denim brand". Lindsay specializes in Facebook advertising, digital marketing, and branding.
KEY TAKEAWAYS
Take the small wins when you can get them.

It's never an "overnight success story".

Let your fashion influencers make your products their own.

You can work with your friends.

#CommunityOverCompetition is more important than ever.

Quality time with your kids over quantity.
SHOW NOTES
05:40 – Changing the denim game & the road to manufacturing
15:05 – Making the decision to re-brand
20:30 – The deception of growth & scaling
29:20 – Kime's Facebook strategy
37:00 – The use of fashion influencers
48:30 – Going to market is going to change
56:00 – How these two #BossMoms find balance
1:14:00 – How they want to be remembered
Book Mentioned
"Big Magic: Creative Living Beyond Fear" by Elizabeth Gilbert.
FOLLOW KIMES RANCH
Their Boutique Hub Profile (Members Only)
On Facebook
On Instagram
On Twitter
FOR MORE ON THE BOUTIQUE HUB & BOUTIQUE CHAT
Join the Hub for more trainings, information, and connections.
www.theboutiquehub.com/join
Use the hashtag #AskAshley on Instagram, or tag her at @ajalderson to suggest topics for the podcast and let us know what you thought about this episode!
Want to be our listener of the week? Subscribe if you love the show, then leave us a review on iTunes Apple Podcasts here!
FOLLOW THE BOUTIQUE HUB
Boutique Hub Business on Facebook
Boutique Hub Business on Instagram
Ashley Alderson on Instagram
Original Air Date: May 8, 2018
Love this episode? We would be so humbled to hear your review on Apple Podcasts or iTunes! Or, let us know below!v