Can you build a multi-million dollar business on social media alone? This week's guests prove that when you build a tribe of loyal women, anything is possible. Amanda Kruse is the Founder of Discount Divas, a booming e-commerce business who figured out how to harness the power of social selling through Facebook groups, but she had a secret to help her scale. Her husband Brandon happened to be a talented startup founder who built a solution to a key problem Amanda, and numerous retailers have selling on social media. Enter Comment Sold.

These two live and demonstrate the spirit of Community Over Competition, and have a pretty unique story to share about how Amanda's business took off, on it's own, and Brandon helped solve a roadblock to scale. Then, began to share this method with others in the same space, selflessly.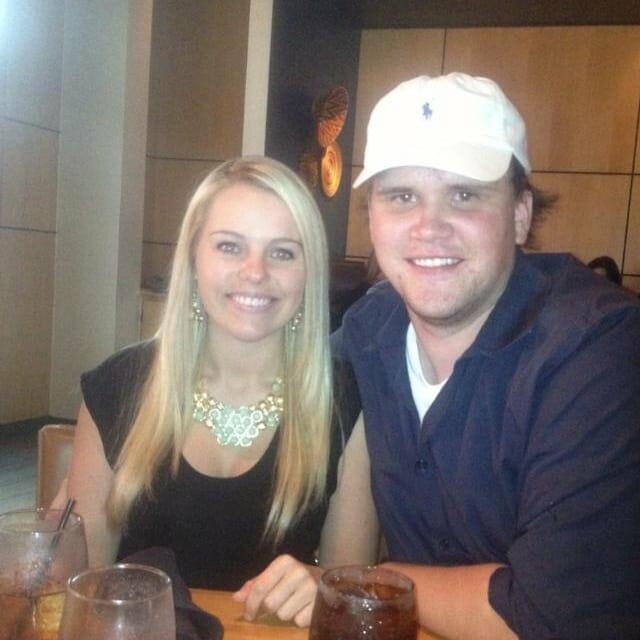 ABOUT BRANDON & AMANDA
Amanda is a former ER Nurse, turned fashion entrepreneur, who launched Discount Divas to find an affordable and convenient option to shopping for things she loved. Together, with a group of girlfriends who loved to shop, she launched the business from a Facebook group which quickly went viral. Amanda's keen ability to buy smart and run an efficient business, has helped scale Discount Divas into a business model that few had seen before.
Brandon is a serial entrepreneur with a history of founding, operating and exiting successful businesses. Brandon started as a programmer at the age of 15 at a telecom company called Digium. He subsequently founded DialMaxx, which was acquired by magicJack (NASDAQ: CALL) a month before his 21st birthday. Brandon has since founded several other companies, including HuntsvilleWest – a startup incubator with 24 companies, Ploid.io – a human genome data storage platform, and more recently, CommentSold.
Together, this dynamic duo is changing the retail game.
KEY TAKEAWAYS
Failures are where you learn the most.

Just because it's been done before, doesn't mean it can't be done different.

Make buying easy and personal.

Amanda hired her first employee before she quit her full time job.

100 superfans are more important than 10,000 followers.

DO: keep money in the bank. DON'T: run money through the bank.

Cash in isn't the important metric, efficiency is.

Store cash away when you have great margins.
SHOW NOTES
05:20 – Brandon's background.
10:40 – The start of Discount Divas.
17:34 – One of Amanda's biggest pieces of advice.
20:00 – Embracing #CommunityOverCompetition.
26:25 – Launching CommentSold.
27:50 – How Divas prices are so low.
35:05 – What successful stores on CommentSold have in common.
40:30 – Secret sauce to build electricity in your Facebook group.
47:05 – Leveraging your audience over multiple platforms.
52:55 – What it's like working with your spouse.
Links to Brandon & Amanda's favorite podcasts & books:
Amanda's Favorite Podcast Episode: Sara Blakely on James Altucher's Podcast.
Brandon Book: "Hooked: How to Build Habit-Forming Products" by Nir Eyal
Brandon Podcast: James Altucher
FOLLOW DISCOUNT DIVAS & COMMENT SOLD:
Discount Divas Boutique Hub Profile
Facebook Group
iPhone App
Comment Sold Boutique Hub Profile
Website
Facebook Page
*Are you a member of The Boutique Hub? Find exclusive discounted CommentSold pricing on their membership profile in our Service Provider Directory.
FOR MORE ON THE BOUTIQUE HUB & BOUTIQUE CHAT
Want to be our listener of the week? Subscribe if you love the show, then leave us a review on iTunes Apple Podcasts here!
Use the hashtag #AskAshley on Instagram, or tag her at @ajalderson to suggest topics for the podcast and let us know what you thought about this episode!
Want to join our community of thousands of boutique industry companies at The Boutique Hub? Earn exclusive discounts and pricing on CommentSold when you do: www.theboutiquehub.com/join
FOLLOW THE BOUTIQUE HUB:
Boutique Hub Business on Facebook
Boutique Hub Business on Instagram
Ashley Alderson on Instagram
Original Air Date: March 6, 2018
Love this episode? We would be so humbled to hear your review on Apple Podcasts or iTunes! Or, let us know below!