What does it mean to sit down and create a strategic marketing plan for your business?  This week we are visiting with our friend Dru Stewart, marketing and branding expert who works with Cactus Ropes, Pro Equine Group and Hatco, and many more.  Not only will we cover marketing strategies working for the world's largest brands in western, but uncover some critical questions like 'Is print media dead?'  Make sure you stick around for the end, to hear Dru's take on fatherhood and business. As a dad of twins, you're going to like this takeaway.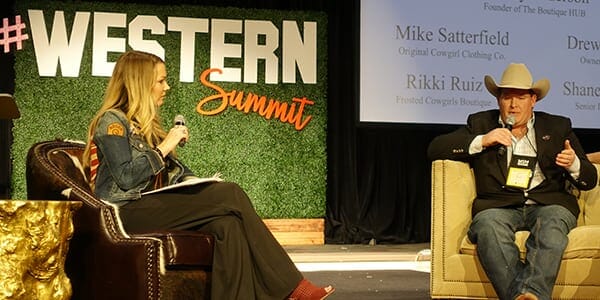 ABOUT DRU STEWART
Dru Stewart is the founder of marketing agency, Drustew, a one stop shop for many of the western industry's largest brands from Pro Equine Group, Cactus Ropes, Resistol and many more.

Working with companies to develop strategic marketing plans, run advertising campaigns, media buys, ad development and digital assets keeps Dru and his team busy.  Besides having a keen eye, and a breath of fresh air approach and vision for this industry Dru is also a team roper and rodeo announcer, and combines his love of the western industry with strong marketing plans taking many businesses to the next level. Dru is a also a husband, and father who balances being a dad of twins with sleepless nights and big business goals.
KEY TAKEAWAYS
How to launch a new product into the marketplace.

The keys to working with endorsees and influencers.

Is print media dead? How to take a fresh approach to print.

How to create a strategic plan for your business.

Why fatherhood is the most important role you can have.

Why it is so critical to have a mentor, and how to find one.
SHOW NOTES
05:00 – How Dru got started.
10:30 – Strategic marketing & Dru's clients
18:00 – The importance of customer service.
23:00 – It's not the print ad that sells, it's the package deal.
27:35 – How to create a strategic plan.
34:00 – Maximizing your marketing budget and content strategy.
42:20 – Tips for finding influencers & endorsees
49:00 – Finding a mentor and putting family first.
58:50 – How Dru wants to be remembered.
FOLLOW DRUSTEW
On Facebook
Twitter
YouTube
FOR MORE ON THE BOUTIQUE HUB & BOUTIQUE CHAT
Join The Boutique Hub for access to our Training LIbrary that includes downloads and videos on email marketing, Facebook ads, and so much more that Ashley and Dru talked about today!
www.theboutiquehub.com/join
Use the hashtag #AskAshley on Instagram, or tag her at @ajalderson to suggest topics for the podcast and let us know what you thought about this episode!
Want to be our listener of the week? Subscribe if you love the show, then leave us a review on iTunes Apple Podcasts here!
FOLLOW THE BOUTIQUE HUB:
Boutique Hub Business on Facebook
Boutique Hub Business on Instagram
Ashley Alderson on Instagram
Original Air Date: March 20, 2018
Love this episode? We would be so humbled to hear your review on Apple Podcasts or iTunes! Or, let us know below!