We may be apart but we are still in this together. Our motto of "Community Over Competition" has never been exercised more than right now. We all have been doing our best to stay positive in these difficult times and what's a better thing to do then reach out to your fellow boutique owners? As entrepreneurs, everyone is going through similar struggles and obstacles you may be experiencing at this time. Small businesses are feeling the devastating effects of the COVID-19 outbreak and what is needed most at this time is support!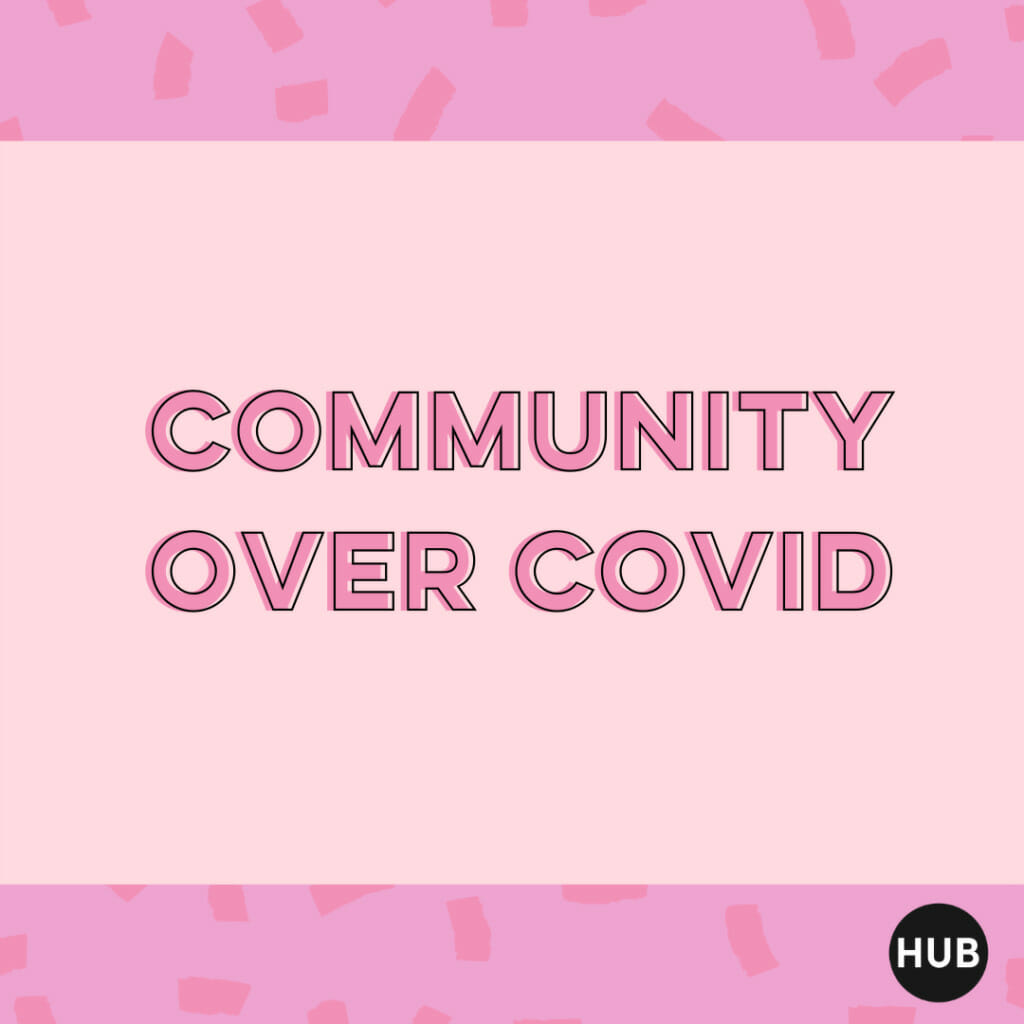 Last week we shared all of the amazing window displays small business owners and their families have created to help spread positivity during these uncertain times and now you may have noticed the "Brady Bunch Style" collages circling around Instagram and Facebook. Boutique owners have been creating photo collages with encouraging phrases to show their support for one another through the COVID-19 pandemic.
We want to point out an important topic this bonding experience brings up, and that is how important it is to support each other. No one should have to go through these challenges alone. A boutique bestie may be the best thing you didn't know you were missing! We all need a shoulder to cry on, someone to crack a joke when it's needed most, and most of all someone who will listen! All small business owners hold a special bond and can relate on levels others cannot. We must remember we are stronger together! This is why we are so overjoyed to have the Boutique Hub Community, a place where we can all relate and feel comfortable sharing the experiences we are going through.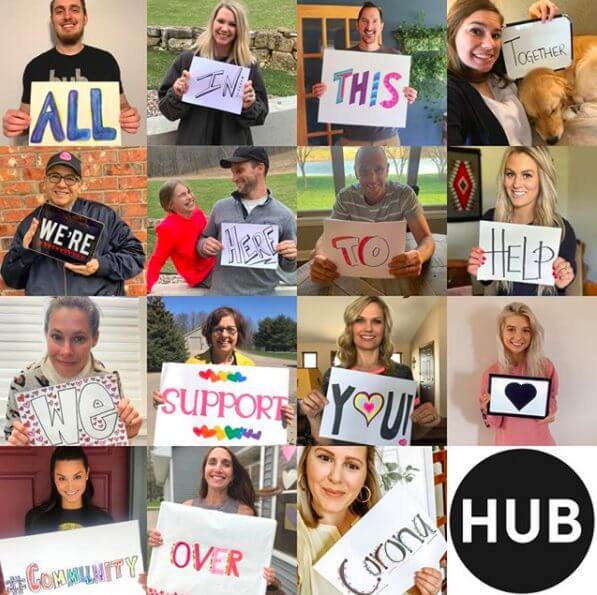 The entire Hub team also created our very own #communityovercorona collage. We are here to support you! Please remember we are here to help and are so glad to offer a safe space to share your struggles and stories while going through this coronavirus outbreak.
Please tag us on our boutique business Instagram account with your #comunityovercorona collages, we love seeing our community coming together to support each other!
Click here for the FREE Resource Center for the Boutique Retail & Wholesale Industry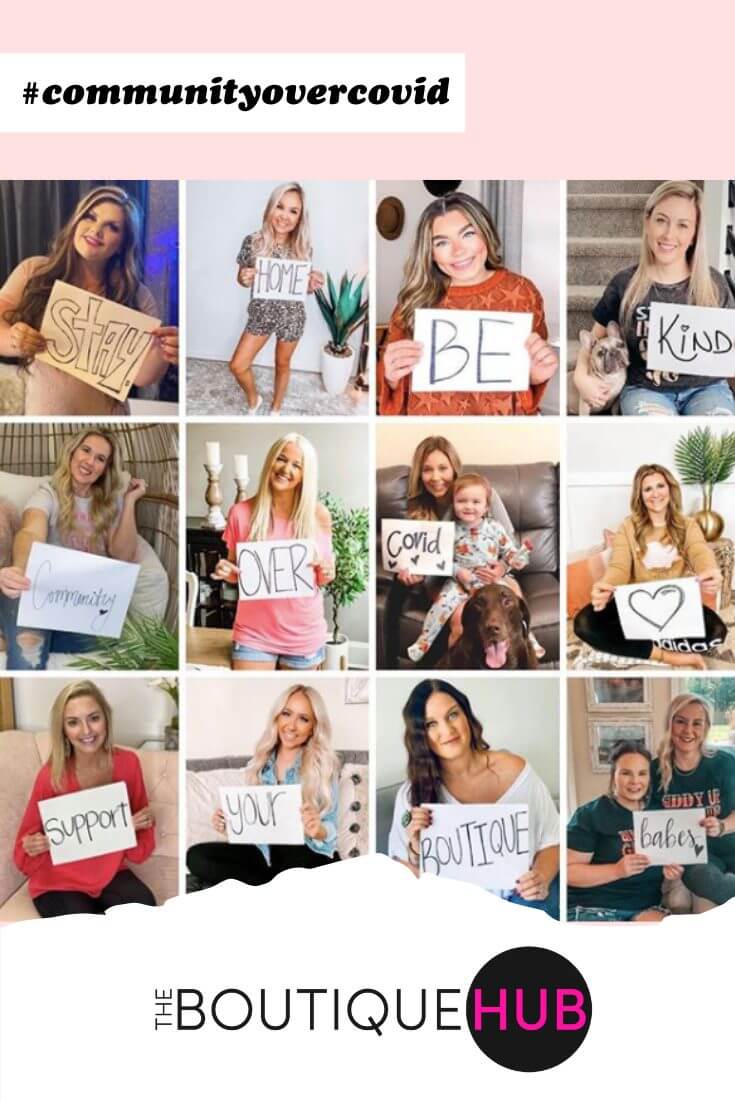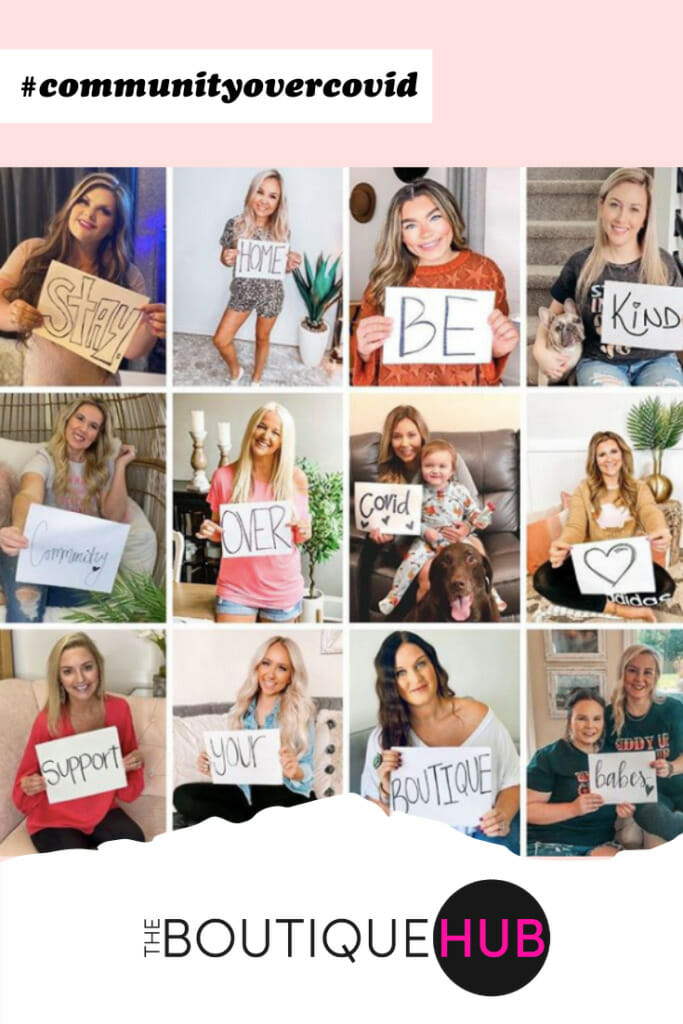 We're in this together.
Your business is the lifeblood of your community and our community at The Boutique Hub. Together during this time, we'll be updating this resource page daily to provide you all of the tools you need to keep thriving!
We'll be here whenever you need us. Keep going #BoutiqueBoss…
This is #CommunityOverCorona
Boutique Images Featured Found Here:
SIGN UP FOR EMAIL UPDATES ON OUR WEBSITE:
https://theboutiquehub.com/boutique-summit-2020/
Join the Hub for more training, information, and connections.
www.theboutiquehub.com/join
Related Posts:
Growing Your Business During the Coronavirus
7 Small Business Tips & Strategies for Battling Through Down Times
What did you think of Community Over COVID-19? Let us know in the comments on our Boutique Business Facebook page!