There is a big trend going on right now in the fashion industry and that's the idea of turning something old into something new again (upcycle & resell).
Ones man's trash is another man's treasure!
Sustainable Fashion can mean a lot of things including custom creations, eco-friendly, fair & ethical, secondhand or vintage, etc. There are even a lot of successful companies out there who are adopting the "rent & return" business models for higher ticket items shoppers might not be able to afford otherwise.
But two of the biggest trends we're seeing in the boutique industry right now are upcycling and reselling!
Why are customers into these trends?
The economy is struggling, people are unsettled and the future is uncertain.
Supporting sustainability feels good! Consumers want to minimize the impact they are making on the environment. ThredUp claims that the "life of an item is extended by 2.2 years if upcycled, which reduces the carbon footprint by 73%."
People want to save money, of course!
There is no better time than now!
With many of us on lockdown, spring cleaning is taking on a new meaning and those closets are getting a full face-lift!
Many people will just dump unwanted items at a thrift store, some will try to sell them online and others may just give them away!
But with many people looking for new ways to make some money while quarantined, you might find some customers willing to sell some unwanted items to you instead of simply getting rid of them!
Not into the idea of "used" clothing? Think again!
"Used" doesn't mean "dirty or less than". Let's face it, a lot of us even still have things hanging in our closet with tags on them. Why not give these never-worn or gently-used items a new home in your store instead of ending up somewhere else, possibly even a landfill!
Plus, with the struggles surrounding us today, maybe you're feeling a little "cash strapped" yourself going into the next season and are wondering how you will restock your inventory.
Hello opportunity for a new venture?
Enter the idea of reselling gently-used clothing in your store!
According to the ThredUp report, which uses research and data from retail analytics firm Global Data.
The [already] $29 billion secondhand apparel market will nearly double to $51 billion by 2023.
We've said that this virus is changing our society, mindest in general and the way businesses are run! Perhaps this is something you want to take some time to think about?
Ready to take a chance and try it out?
Here are 10 Steps to adding gently used items to your current inventory:
(assuming you already have your Tax ID number and Business License)
Identify your customer –
Who will they be?
How will you attract them?
What marketing language do they speak?
Determine where or how you will accept inventory –
Consignment from current customers?
Donations from current customers?
Exchange of goods for coupons (customer donates gently used items to your inventory in exchange for a coupon for full-priced items).
Keep true to your brand –
Just because you have decided to offer gently used items in your store you want to make sure these items are consistent with your brand and mission!
Do not sacrifice style or quality.
This offering should be an extension of your existing business to avoid confusion for your customers.
Marketing is everything –
What will you call it?
Upcycled? Gently Used? Sustainable Fashion?
Spread the word across all media!
Educate your customers that this is in ADDITION to your existing business in an effort to not confuse them about the new division of your business.
Visible and attractive signage in your physical store is essential.
Create a space in your store or website for these items –
This area should be inviting, desirable and attractive!
Merchandising will need to tell a story about the items that you've upcycled.
Develop a strategy for items you will accept –
Standard Operating Procedures to reduce any confusion among staff and customers:
Seasons – accept one season ahead of time.
Brands
Age of items
Condition
Demand
Draft a contract or an agreement if your business will operate on consignment.
How will balance owed be distributed?
When will balance owed be distributed?
Include the ability to refuse items
Explain the life cycle of the donated items in your inventory (how long will you allow it to live in your store before you remove it)
FAQs – prepare a list of FAQs to provide your customers for convenience
Bookkeeping –
Consult your existing point of sale programer to discuss options for Consignment Inventory.
Consider investing in a Consignment Software.
Adjust your current bookkeeping system to add the upcycled business.
It is vital to track the life cycle of this inventory!
Merchandise Inventory –
Be classy! Your goal should be to have people ask "is this really a gently-used item?"
Tell a story, merchandise the items together aesthetically.
Smell- never sacrifice the atmosphere of our boutique to smell like a traditional resale shop.
Price for profit but price to sell –
Develop a pricing strategy that encourages the sale.
Remember, you desire a fast turn around for these products.
Be flexible in the process –
Learn along the way!
Listen to your customers to better serve their needs.
As always, retail is constantly changing, however SERVICE-selling is here to stay no matter if it is new or gently-used/upcycled. Servicing the needs of your customers never goes out of style!
---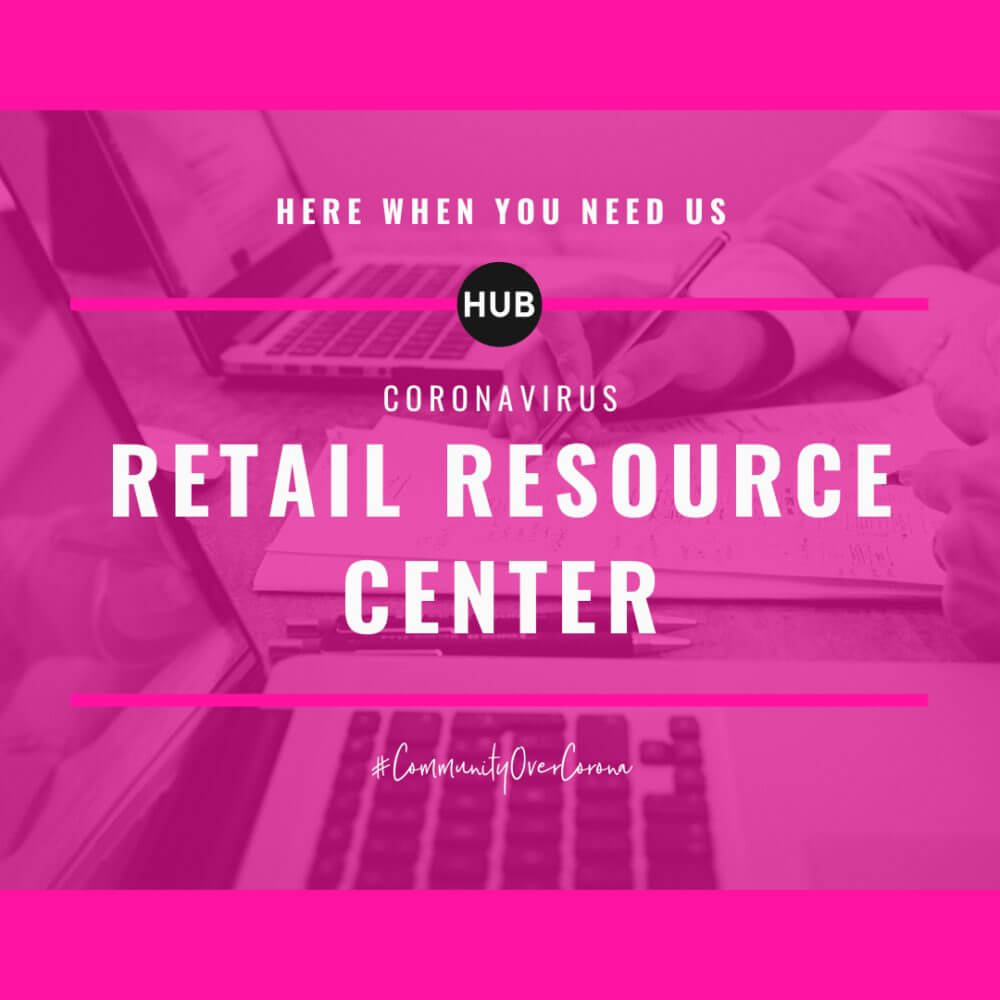 Click here for the FREE Resource Center for the Boutique Retail & Wholesale Industry
We're in this together.
Your business is the lifeblood of your community, and our community at The Boutique Hub. Together throughout this time, we'll be updating this resource page daily to provide you all of the tools you need to keep thriving through this challenging time.
We'll be here whenever you need us. Keep going #BoutiqueBoss, this is #CommunityOverCorona
Related Posts:
WHAT THE CARES ACT MEANS FOR SMALL BUSINESSES