It's easy to get caught up in the negativity we're seeing in the world right now. And while we do see some of the worst people during hard times, don't forget that we also see the best! We all have been doing our best to stay positive in these difficult times and we wanted to take a moment to spotlight and celebrate some of our very own members at The Boutique Hub who are finding innovative ways to give back to their communities in a time of crisis. Everyone is going through struggles and obstacles right now, but we applaud these individuals/businesses for showing up when others need it most. You are the example of what we need more in this world!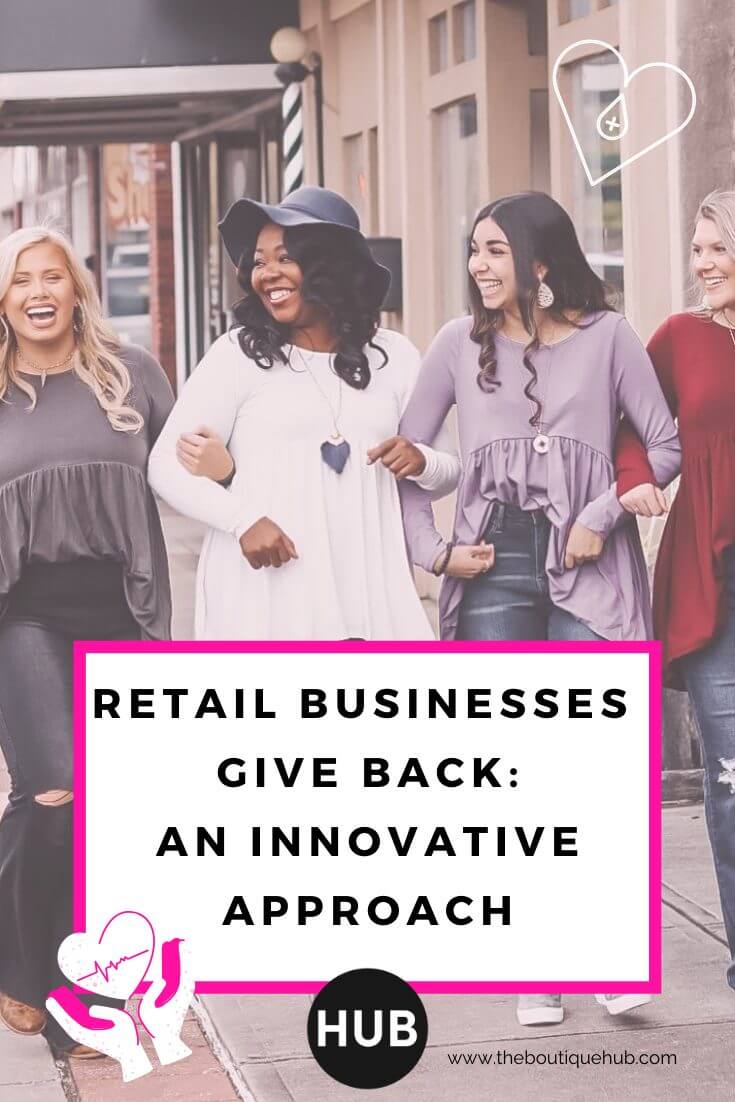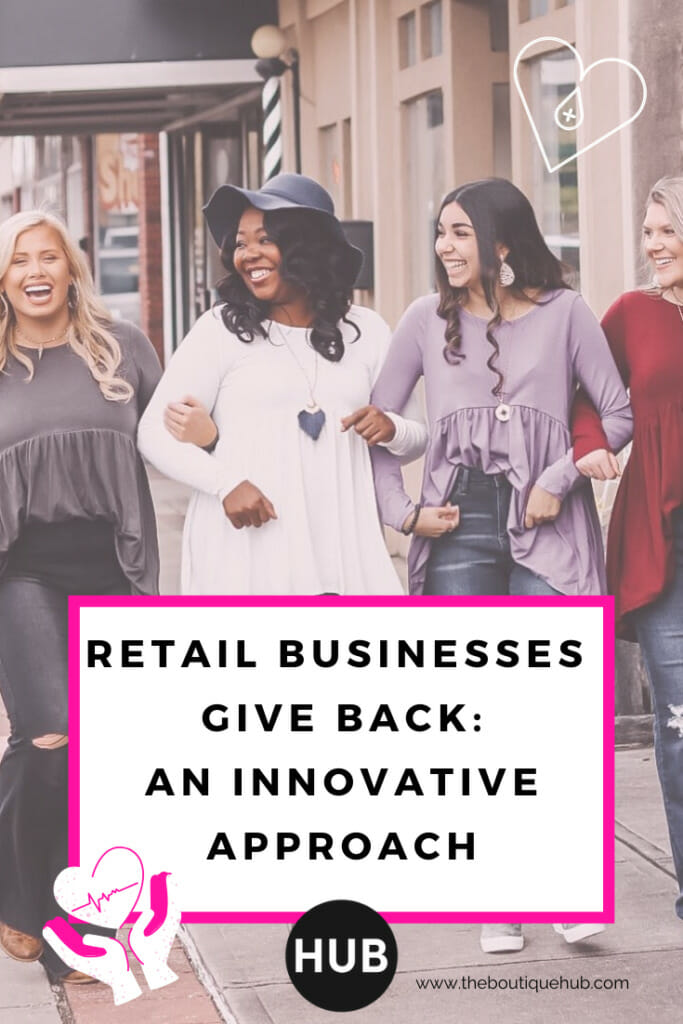 Boutique Hub Members Giving Back:
Alisha Kurtz (Woolies Quality Clothier-)
Woolies Quality Clothier is offering a FREE Personal Growth Workshop weekly. Each workshop will be under 30 minutes with very applicable information presented by a professional in the related industry. I hope it's a great way to give customers and others something to look forward to while helping promote other small businesses and hopefully increase their business. Topics will range to everything from everyday photography, makeup, styling, cocktails, skincare, yoga, easy weeknight meals, and so much more!

These will be live-streamed on Woolies Quality Clothier Insiders Group and @wearwoolies on Instagram, allowing viewers to ask questions, receive feedback, and interact with the presenter.
Leslie Plank (Hawthorne Collection)-
We just joined forces with a national network of ICU doctors that have a nonprofit- we have converted our manufacturing facility for Hawthorne Collection and as of Monday will be working to produce desperately needed surgical gowns. We developed a new mask with n99 filtering that will be in production in a few weeks. I'm so proud of our team and so happy we will be helping those that need it!
Krista Vanderveren + Jillian Kotz (Chic Avenue Boutique)-
We have sewed 25+ masks and shipped them or porch pick up to several of our Chic Avenue Boutique customers. I have 3 more to meet the requests and am feeling so blessed we could make a small impact.
What other hubbies are helping? (p.s. there are a lot!)
Blush Clothing Boutique raised and donated $1,000 to the local food bank (Chester County Food Bank)!
Boutique 20 is giving 100 ($25) credits to front-line workers, has donated essential items to local women & children shelters as well as started a Facebook group for the local community to help other businesses promote themselves during these difficult times!
Beth Strathman Niehues created 'nurse' tees with care packages.
Mercedes Martinez handmade masks for customers since it is recommended everyone be wearing one when out. And with every purchase of one mask, one is donated to someone in need! 
Little Details converted their brick and mortar into a temporary food pantry, collected food on Wednesdays and Thursdays then distributed it on Fridays. They've served over 500 families in the past month!
Ali Quinn partnered with one of her customers who is making masks with her daughter and is providing all of the shipping for them!
Beth Stewart has delivered meals to shut-ins every Friday during the month of April!
Dava Hinds Rabb sent pizzas to a customer she'd never met who works the Covid Unit at a hospital in Arizona.
Amber Davis Huber made face masks to give/ship free to VIP group members who were in need of them. She also sent little care packages to nurses with poncho wraps, pretty soap, bath bombs and a note.
Kasey Cline has made masks and ppe gowns for nursing homes.
Melinda Irby is donating disposable & cloth masks to two local police depts.
April Caka donated $400 in masks to my VIP group and sent 15 nurses a surprise care package (she had girls nominate nurses they knew so I would know who to send packages to) with a sweet little note.
Mary Meier is using several tees to raise money for food and donations for the community's, nurses, teachers etc.
Anel Lopez donated and created group page for our local seniors Adopt a OS High School Senior! 
Melissa Marie donated over $400 in product, including hand sanitizers to first responder baskets within our county this week.
Honey Hush Boutique has donated over 50 KN95 and 150 disposable masks to home health workers, nursing homes, and police. They're also are doing activity bags that we are giving out to community kids with things like kits, flower pots and seeds, colors and coloring books, clay, some candy, and handheld games. They've already given out 120 and have gotten an outpouring of donations to continue the bags!
Vêtue Boutique has been donating a portion of sales every week to help feed front-line workers and the homeless in their local community of Tampa.
Brandi Tomerlin hand-made headbands (for each one sold, one is donated).
Magnolia Rifle Boutique is putting on and organizing a virtual silent auction with baskets stuffed to the gills with local goods all valued at $200+! 100% of the proceeds go to feed the children in the local community who are not provided lunches at this time.
Nichole Croxton made graphic tees and donated the money we made back to the local hospital's fund to help covid-19 victims!
Lindsey Ashcraft is giving all proceeds from local tees to small businesses, nonprofits, and anyone not able to work right now in Arkansas!
Eden Audrey Grimm Has made over 10,000 children cotton face masks at onlylittleonce.com.
Jackie Hogle saw a need for goggles at her local hospital and reached out to a company to get a dozen donated to help the unit!
Logan McCabe has been donating to Meals on Wheels in AL and gifting healthcare workers with happy mail!
Kacie Lipcaman has donated 26 $50 gift cards to essential workers as well as is delivering food to nurses!
Even our very own Hub Chief Technology Officer is getting in on the action!
Ben Holmen organized a group of local makers to make face shields and comfort items for healthcare workers and first responders. Using 3D printers to manufacture parts that are difficult to get due to the overwhelming demand right now, so far they've made over 1,500 face shields for hospitals, clinics, nursing homes, law enforcement, and fire departments!
Thank you to everyone helping those in need, you're amazing!
Additional Ideas to get YOU involved:
Create a community fundraiser
Distribute meals
Drop off supplies to those in need
Donate masks
Send handwritten cards to teachers, nurses, whoever may need it
Pick up groceries for high-risk individuals
It doesn't matter how big or small your way of giving back is, do what you can and that's all anyone can ask! Remember, we are stronger together!
Click here for the FREE Resource Center for the Boutique Retail & Wholesale Industry
We're in this together.
---
Join the Hub for more training, information, and connections.
www.theboutiquehub.com/join
Recent Posts:
Growing Your Business During the Coronavirus
7 Small Business Tips & Strategies for Battling Through Down Times