At WWD Magic, the largest wholesale tradeshow for boutique owners, Ashley Alderson, founder at The Boutique Hub shared a keynote highlighting industry-wide, the 20 most impactful tips every boutique owner must know.

Recap on our Hub Youtube channel here if you would like to watch!

As retailers, it is easy to get lost in the daily hustle of the business but to miss the greater, bigger picture. At the Hub, we believe it's vital that we look industry-wide to help each small business owner see the forest through the trees, and ahead of trends and business strategies as they come.

20 Expert Tips for Boutique Owners
1. Quit blaming Amazon for everything. Learn from them.
What can you learn from Amazon? Being in eCommerce is vital to future growth. And the function of your website must have easy search, clear product categories and checkout in as few of clicks as possible! Study customer experience from Amazon, and translate that into what your online boutique can provide.
Jeff Bezos wants data just as much as he wants your money. So are you using yours? Are you doing your research on SEO, site behavior and retargeting, email segmentation and personalization? YOU have the same opportunity as Jeff – at the level, you want to access it!
2. Why you're NOT Amazon.
While we can learn from Amazon, the fact that you're NOT Amazon is also your strength. YOU have quality products, great service, and personal experiences. People want to do business with people. This is your chance to give people an experience they cannot have with Amazon.
People don't remember what they bought from you — but they remember how you made them feel!
3. No more FOMO or business comparison.
Stop falling into the trap of FOMO and Instagram business comparison. Only you can define the race you'll run, and the more you keep up with others, you'll use your own.
Comparison is the thief of joy. Run your race.
4. Embrace real 'Influencers'
Don't just us an influencer because they are "popular". Make this a static decision and you can see the end goal of it benefiting your business. If you decide to work with an influencer find an ideal audience match, create a contract/expectations and make sure they are authentic. We have sample contracts and collaboration guidelines inside of our Member Training Library at the Hub!
5. More video!
Video is the future, and essential. Learn how to maximize Facebook Live, TikTok, Pinterest (has video capability), Youtube (search engine), and Instagram stories or IGTV try-on sessions.

This is the most personal way you can show up for and relate to your customers.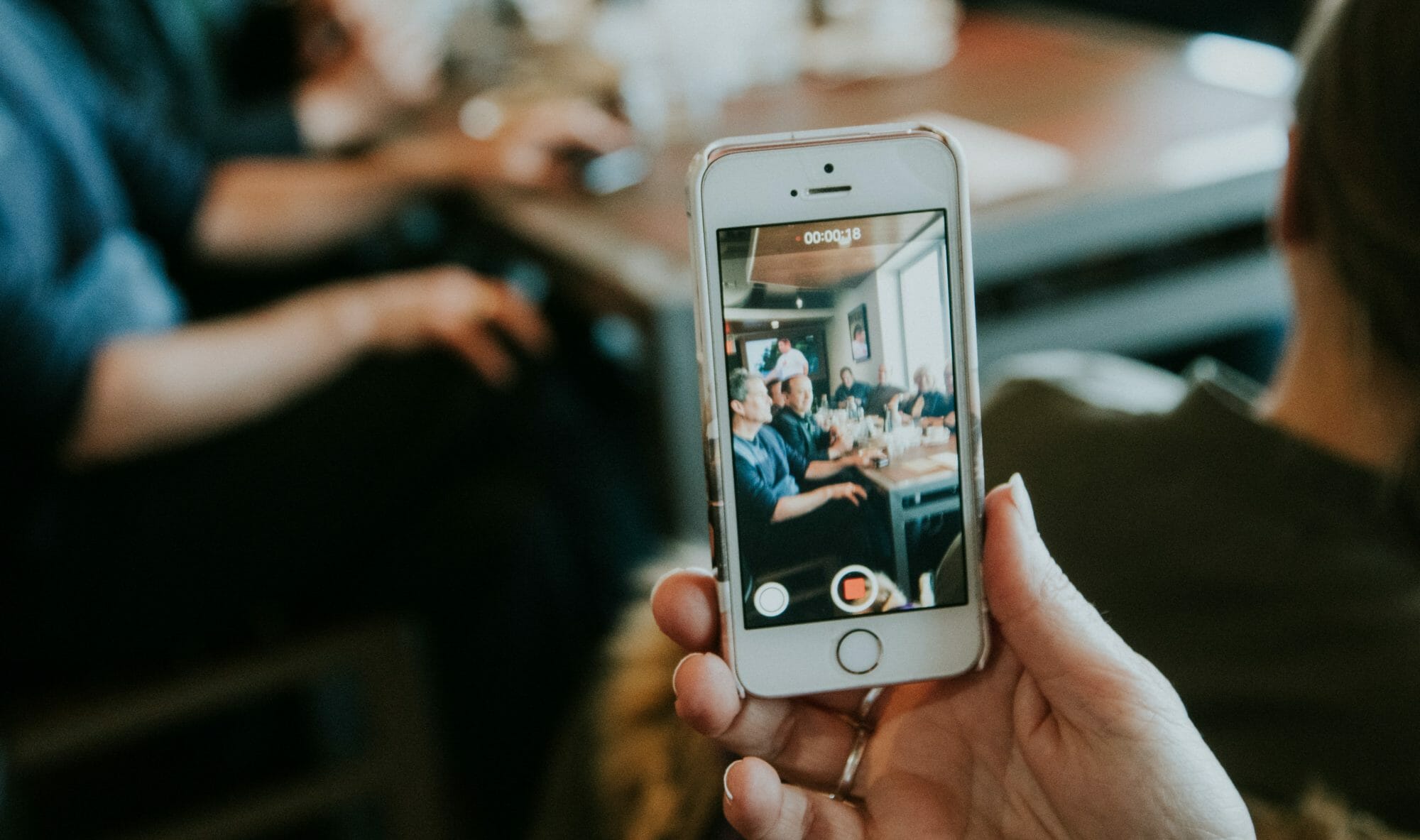 6. Forget likes, embrace engagement.
Money follows eyeballs. Build real engagement and relationships with your community! Ask questions, this or that polls, questions, lifestyle questions (like what's for dinner), humanize your brand and your niche market.

Keeping your audience engaged is the key to your followers seeing your product content and purchasing it!
Reminder: People do business with PEOPLE, not companies.
7. TikTok — yes, the new trend….get familiar with it.
Kids are smart. Consumers are smarter. They know what they want before they get to you because of social media today. Find ways you can use these trending social media platforms to reach your target market.
8. Buying is a full-time job.
Customers know trends faster than ever before, so your buying has to be sharper. Use your data to dive deeper into your product performance. Yes those 20 dresses at market may be cute, but do they fit into your buying plan and will they help maximize your sales?

Dig into your numbers, build real relationships with vendors and stay ahead of styling and future trends!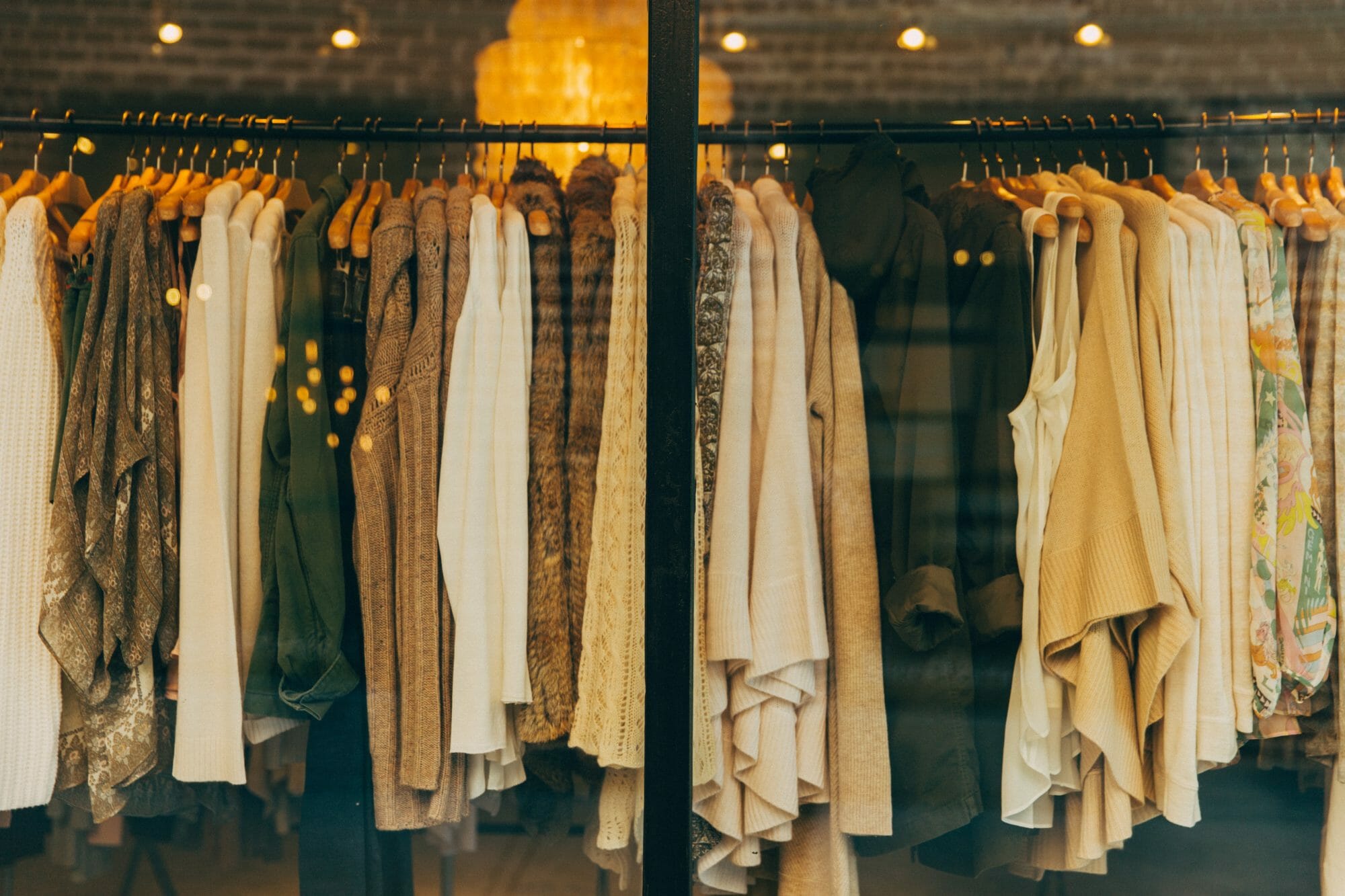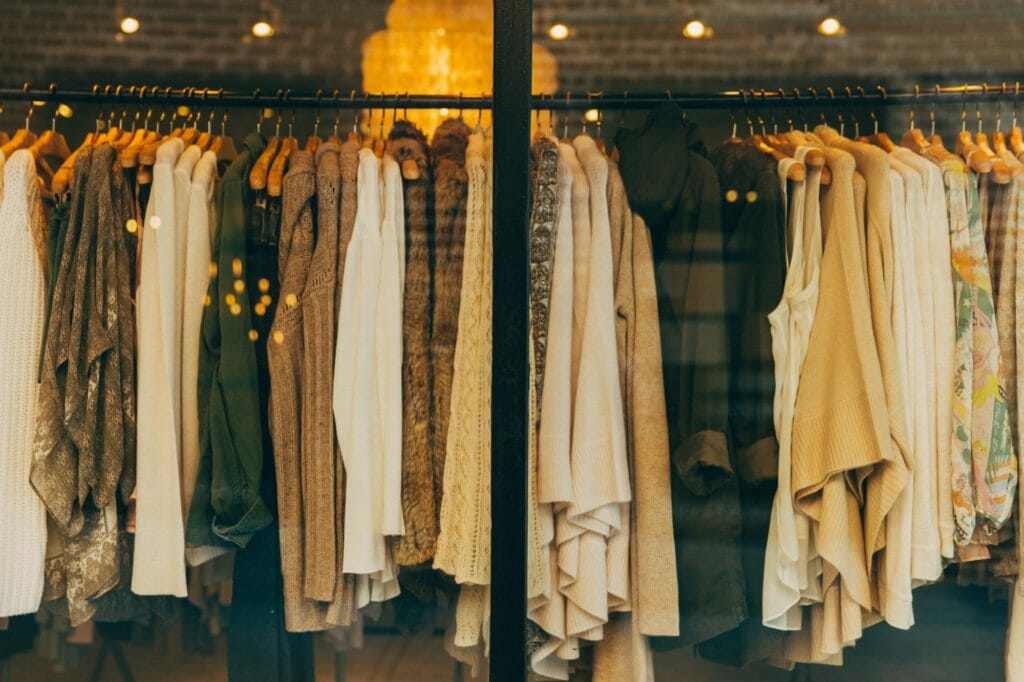 9. Women with curves matter.
The AVERAGE size in America is a size…14. And most of today's clothing brands go to 12. Seek out ways to be inclusive in sizing, and don't make them shop in a corner — they are INCLUDED in your mix.

Adding a sort by size app on your site is a great way to quickly let shoppers find what they are looking for. And using multiple model sizes will also show your community the fit, quality, and range of sizes in your collection.
10. Up your photography game.
Speaking of women with curves – flat lays won't work for them. If you're going to serve a customer group, go all out and walk in her shoes.
Good photos are what sell your products. Which photo styles work most for you? Use your data and test the photos that best represent your brand.
11. Embrace our team's on a personal level, and where they are headed next.
No one stays in a role for 30 years any longer. Do your goals match theirs? Train them, you're the coach, empower them weekly, daily. When you want what is best for them, whether they are with you or not, your intentions will leave them working harder for you than ever before.
Always be hiring! Hire for talent, then the position. You can have the best people on the bus, and always rearrange the seats on the bus.
12. Capitalize on vintage.
Sustainability is growing in demand now and will only continue to rise with recent world crisis. Vintage is an easy way to capitalize on it, and enjoy fashion from the past. Whether it's curating key vintage pieces, or adding a buy/sell/trade group under your business name so customers can buy/sell and trade with one another building new capacity, savings and goodwill connected to your brand name.
13. Ethical fashion is upon us, make plans now.
As mentioned, sustainability practices will be in high demand and so will ethically made goods. While supply is limited and definitions vary, consider a mix of fast and sustainable into the product mix you carry.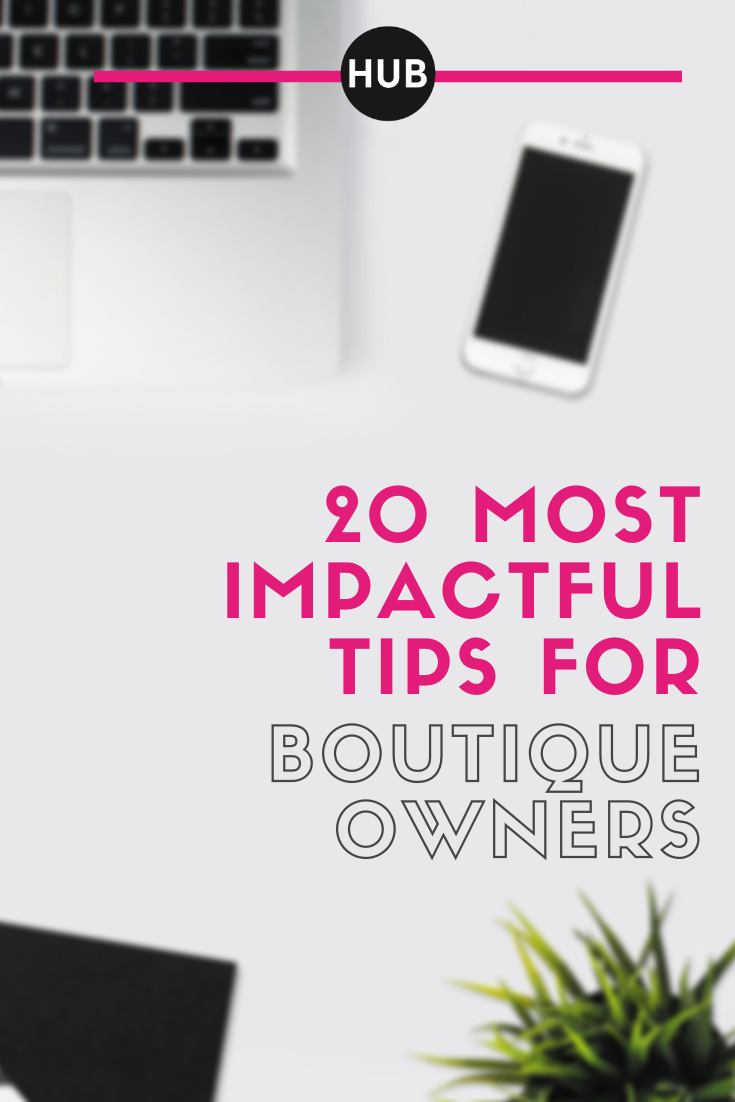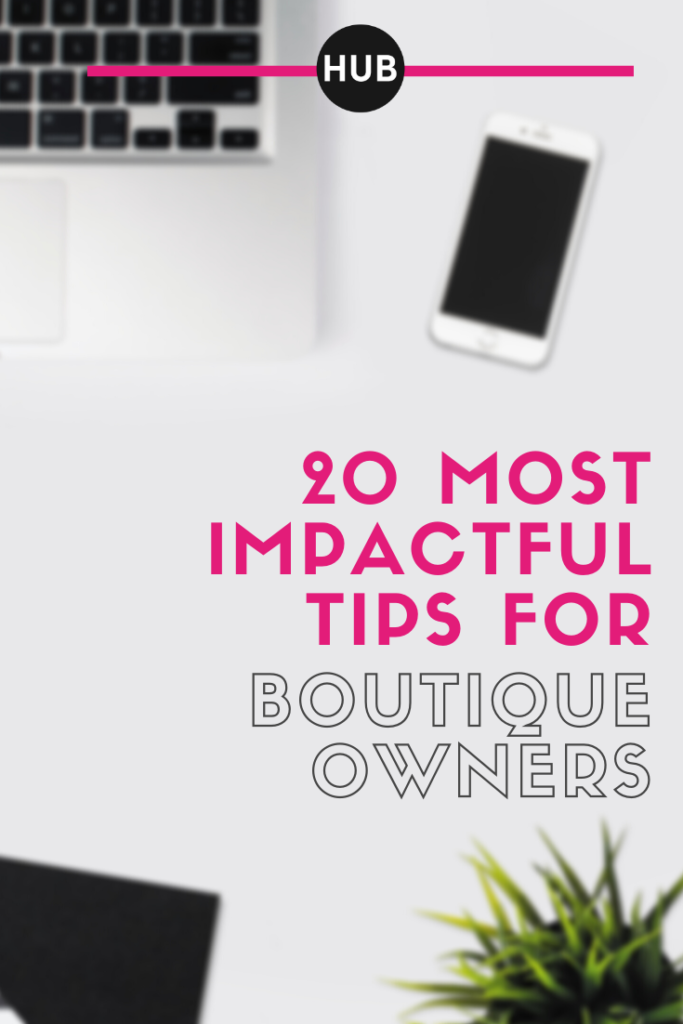 14. Don't risk copyright infringement.
Don't use sports team names unless they come with licensing documentation, Disney, Louis Vuitton logos, college athletic teams, celebrity names or faces, movies, TV shows, brands, etc… These goods are all either licensed, trademarked or copyright protected, and selling them without permission can land you in jail, with a shutdown business and thousands in damages to pay.
Ask for licensing agreements or signed indemnity agreements with brands, and do not feel bad for asking. We've watched hundreds of businesses lose entire social media accounts and face legal damages due to infringements.
15. Retail is both a science and an art… Know your numbers.
Only a tracked number grows. So your business will only truly grow a profit if you know how to find it. Get together your inventory on hand, cost, margins, aging, sales by category, and brand! Knowing the KPIs that move the needle for you is what sets you apart.
16. Be your brand's leader!
You are your own best advertising, so get visible as an authentic leader in a world that needs more like you! Your authentic story will connect you to customers more than your products ever will. There is no business and personal separation any longer, you can't hide! What is your cause, focus or core behind your business? Build a tribe and community around your business.
17. Karen's opinion doesn't matter. Block Karen.
Are the people you are friends with there to build you up or drag you down? Are you making yourself small because it makes them uncomfortable to see you grow? Move on and find 'growth' friends who believe in who you are and where you are going!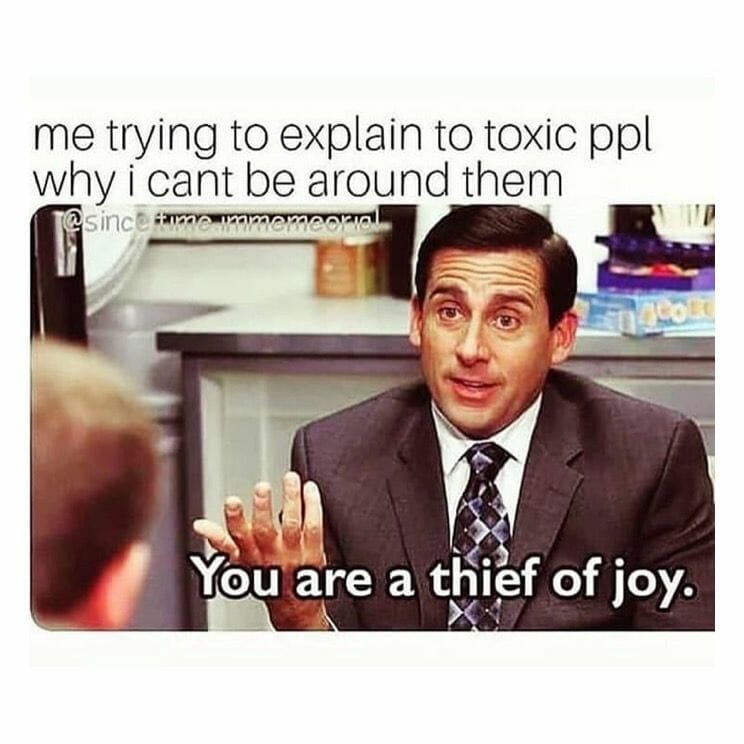 18. More collaborations.
Collab with other brands, other boutiques, influencers — collaboration is the best form of marketing! It's all about community over competition. Align yourself with others like you, there is more than enough room to go around.
19. Mental health matters.
If you aren't taking care of your mental health then how can your business be healthy? At the end of the day, your health is the most important thing to take the time to take care of yourself.
20. No more instant gratification….only answers worth finding.
In a world of instant gratification, there are no magic bullets or easy answers. Despite today's culture your ability to do the work still matters, with a side of humility, and being willing to keep trying new things! And never forget OPPORTUNITY IS OFTEN MISSED BECAUSE IT'S DRESSED IN OVERALLS & DESQUISED AS WORK!

We can't wait to watch your brand and your business continue to grow!

We created an extra just for you, a complete guide of do's and don'ts of savvy retailers. DOWNLOAD IT HERE.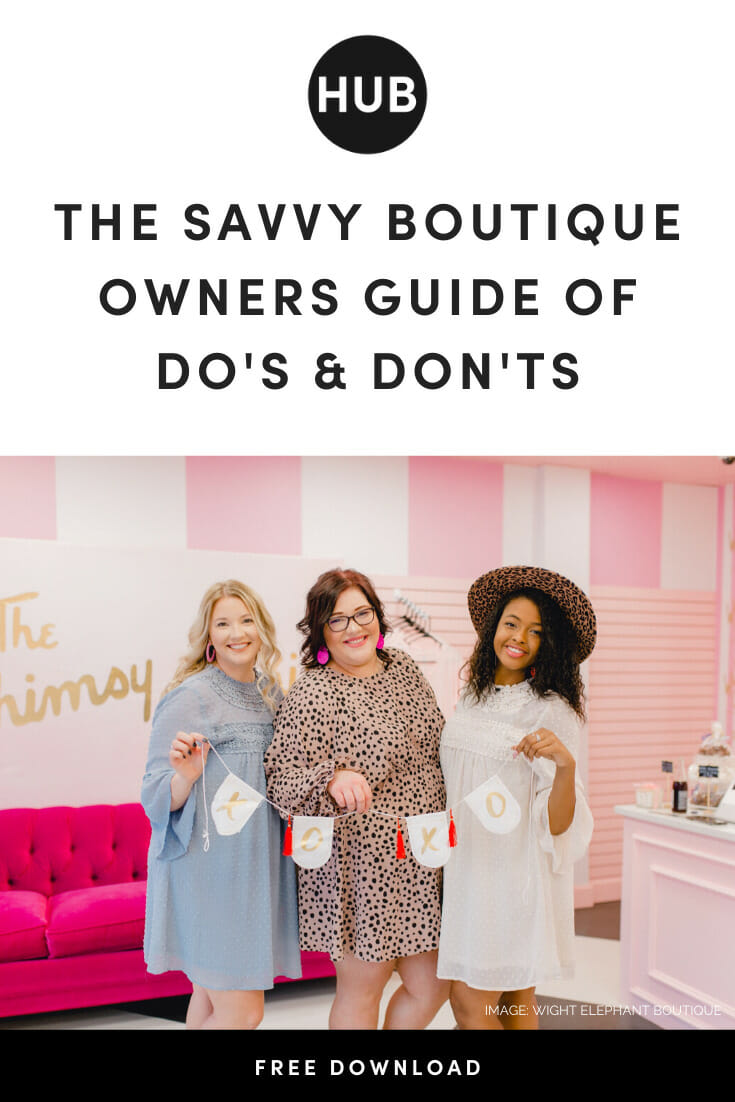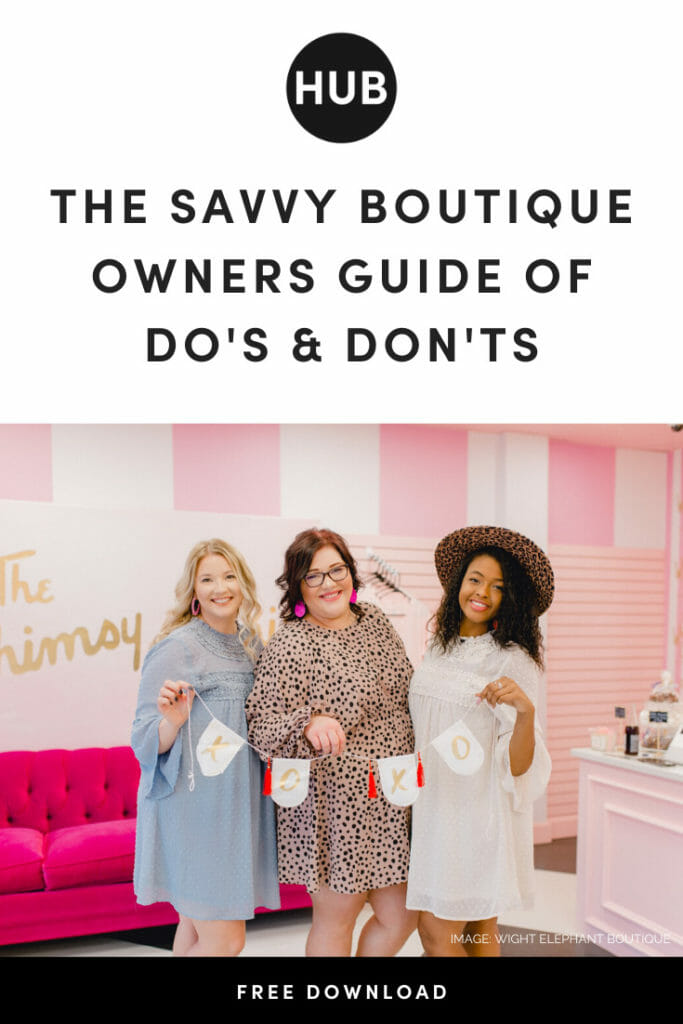 SIGN UP FOR EMAIL UPDATES ON OUR WEBSITE:
https://theboutiquehub.com/boutique-summit-2020/
Join the Hub for more training, information, and connections.
www.theboutiquehub.com/join
Related Posts:
HOW TO START AN ONLINE BOUTIQUE