6 Simple Steps to Start & Grow Your Boutique And 4 Common Mistakes to Avoid
There is so much excitement when you have a bright new idea, especially one as fun as making a living working in fashion while working from home by starting an online boutique! But how exactly do you start a boutique?

Let's talk through the basics of starting your online boutique and how to avoid common mistakes and misconceptions around the boutique business.
Step 1. Choose a name for your boutique & secure all handles, domains, and a logo.
Before you choose a name, make sure it's easy to say and spell, and you've searched it on every social media platform making sure it doesn't already exist! You could be on the hook for infringing on someone's Trademarked name if you aren't checking ahead of time. Once you get into your business, consider Trademarking your own name so someone else doesn't take yours!
Step 2. Secure your EIN number & sales tax permit.
Using an EIN with the IRS is a smart way to protect your personal information and social security number. It's important that you talk to your accountant about setting up the right type of business entity – LLC or S Corp and have your EIN attached to that entity. Along with your EIN, so you can file federal income taxes, you'll need to file a state and local sales tax permit so that you can collect and file sales tax. Starting your business without these legal items puts you at a major risk. All businesses must pay taxes, no matter what their size. Cheers Uncle Sam!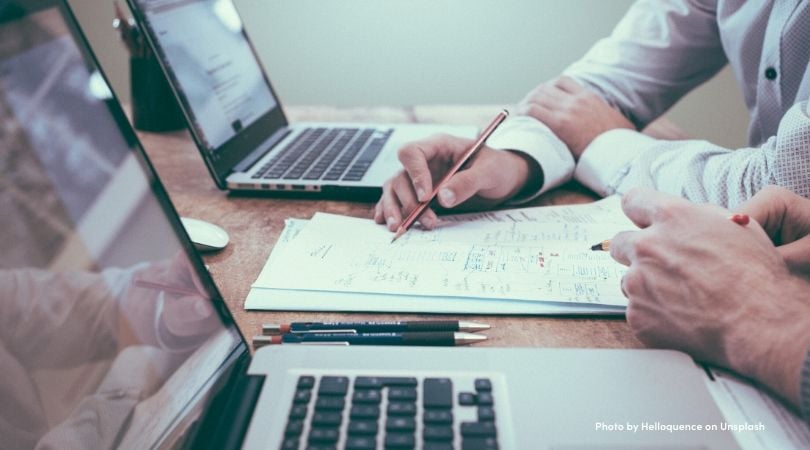 Step 3. Research your customer's needs & create your unique brand.
Who will you sell to once you start your business? Who is your ideal customer, what are her needs, frustrations and where does she shop now? Knowing your ideal customer and creating your branding around her will help you stand out from the crow as you grow. Use Canva to create your branding and start creating your unique look.
Step 4. Set up your Shopify account.
Making sure you have the right tools to sell online is critical. Shopify is the most robust of all e-commerce platforms for online boutique owners, and very simple to get started with. Start a free trial here with Shopify, and make sure you're filling out all of the essential product detail as you add product including vendor, product type, cost, and good descriptions so as you grow, your reporting will be meaningful. Shopify has endless apps and integrations, and if you go on to add a brick and mortar you can use their POS or integrate into many others with even more reporting!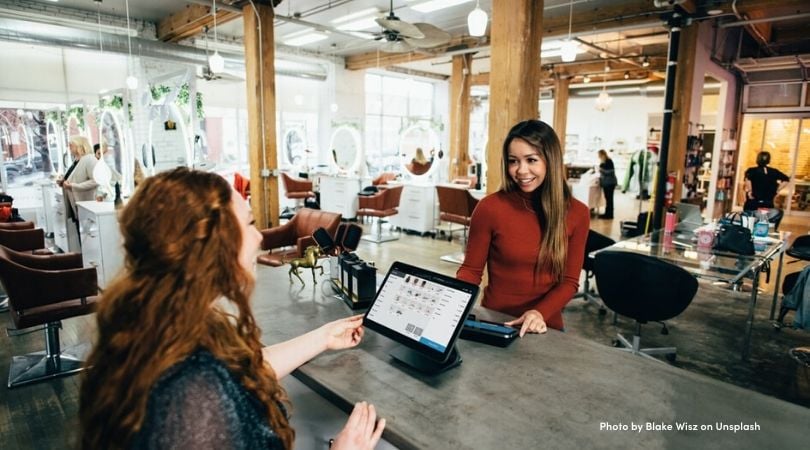 Step 5. Order wholesale products to sell.
Sourcing quality wholesale brands is critical, and one of the best ways to find vendors is to attend a wholesale apparel market. We compiled a list of all of the US and global apparel markets here for you. Once at market you can test quality, build vendor relationships and find inspiration. Be careful ordering from overseas directly or without knowing the vendor or quality. You'll want to make sure you have products on hand and are not running pre-orders selling to your customers before you even know the quality of the products you're selling. Pre-orders are a dangerous way to build a business on limited trust.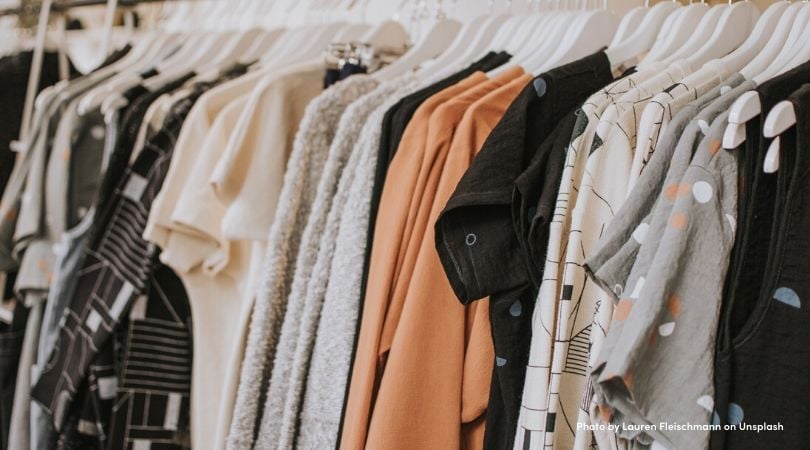 Step 6. Get the right business tools.
You'll need Quickbooks to track your income and expenses, this is critical. Next, you'll choose your e-commerce and point of sale system. We love Shopify, and either Shopify POS or an integration full POS. You'll integrate a shipping provider, email marketing program, and start ordering your supplies like a label printer, poly mailers, and storage racks. But as exciting as it is to get the tools, using them correctly for the reports they create is the MOST critical step here.
But wait, there's a lot more to talk about here. What should you NOT DO?
There are some things to really avoid when getting started, that are common mistakes new online boutique owners make. Let's talk secrets that no one else shares.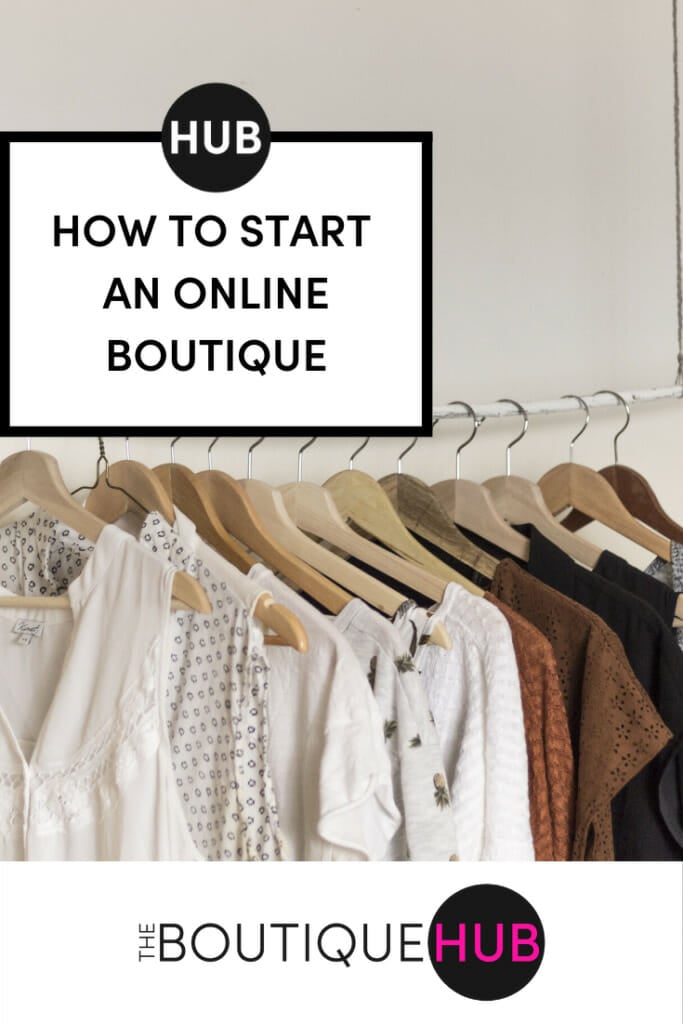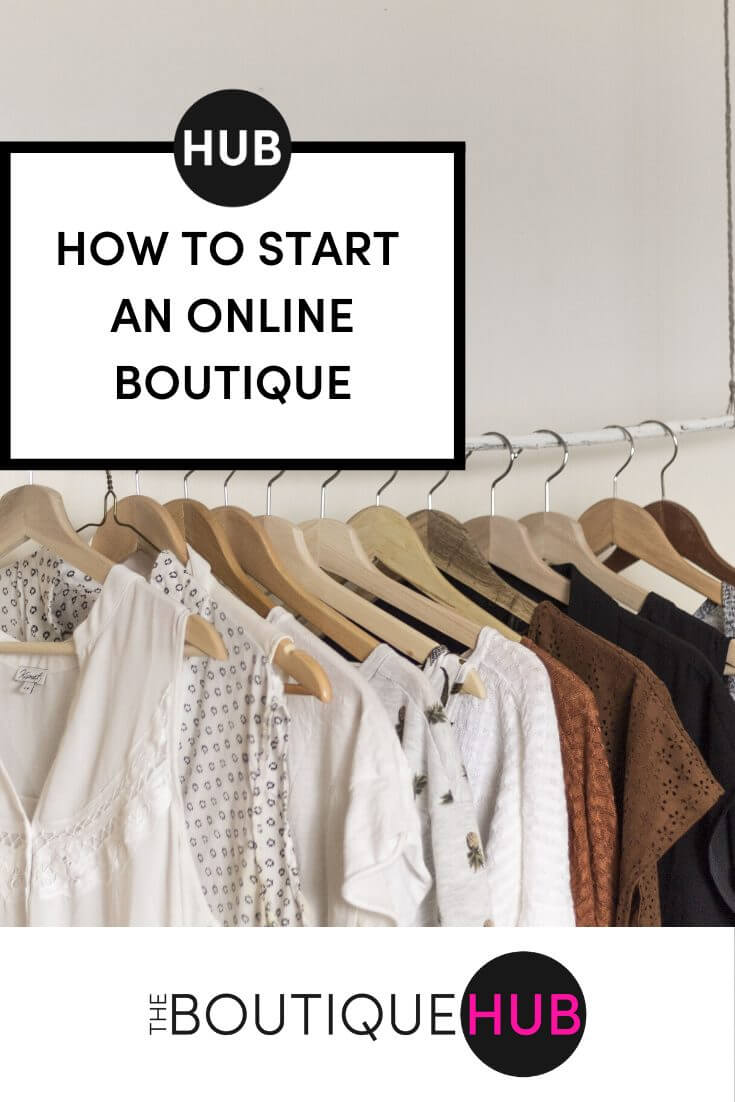 AVOID: Avoid copying other boutiques.
The most successful boutiques we know are that way because they are unique….and you'll be successful when you're the best version of yourself, not the best imitation of another. Build relationships with other boutiques, but never copy anything including photos, words, poaching customers, posts, terms, brands or displays. Build your own brand!
AVOID: Using stock photos.
Stock photos are the photos vendors provide to you. Using these is a great way to look like everyone else. Your customer is counting on you to be a style expert, so brush up on those photography skills and help your customers recognize your unique style through your own photos.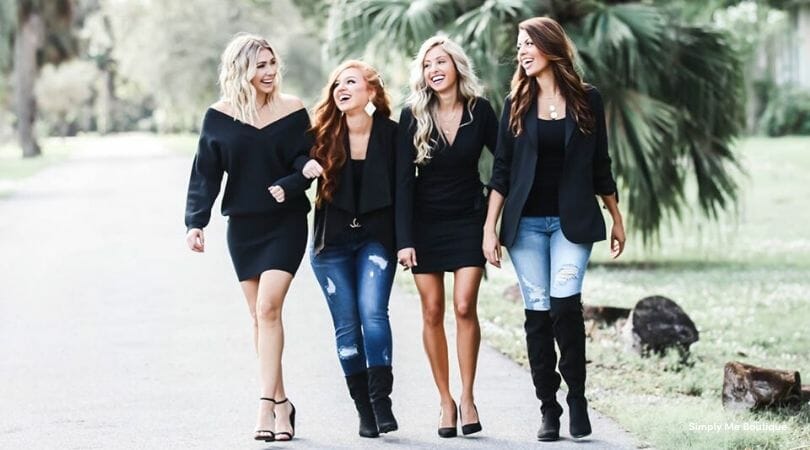 AVOID: Avoid pricing too low and creating an expensive hobby. AKA buy-in groups.
Selling your goods just above wholesale or even at keystone (2x) is a sure way to start a really expensive hobby! The only way this business is long term sustainable is to run it like a business that has a retail markup of 2.5 or more. If you are hoping to cover your business expenses, pay your team as you grow, or even pay yourself….you'll have to have sales to support the business. Your customers are looking for you to be a fashion educator, leader, and stylist, not a bargain bin. Price shoppers aren't loyal, so make sure you build your business on a solid foundation with thought out financials.
AVOID: Thinking it will be easy.
It all sounds like a TON of fun right? The buying, the fashion, the social media? But what no one tells you is just how hard this business can be. The time you invest, the money, the effort….and sometimes with very little to show. The friends and family you thought might support you, don't, and you're left with 2 am anxiety. Know that any business is a challenge, and before you get in for quick cash, please consider all options and make a solid plan of how you'll make your boutique rise above and become sustainable. Dreams only work if you do!
Free Guide: 17 Dos & 20 Don'ts Specifically Designed for the Savvy Retailer
Pulled from our experience with thousands of boutique owners, use these quick tips to make sure your business is on track and not making a critical mistake!
Use our FREE downloadable guide to grow your boutique like a BOSS!
Boutique Owner Do's and Don'ts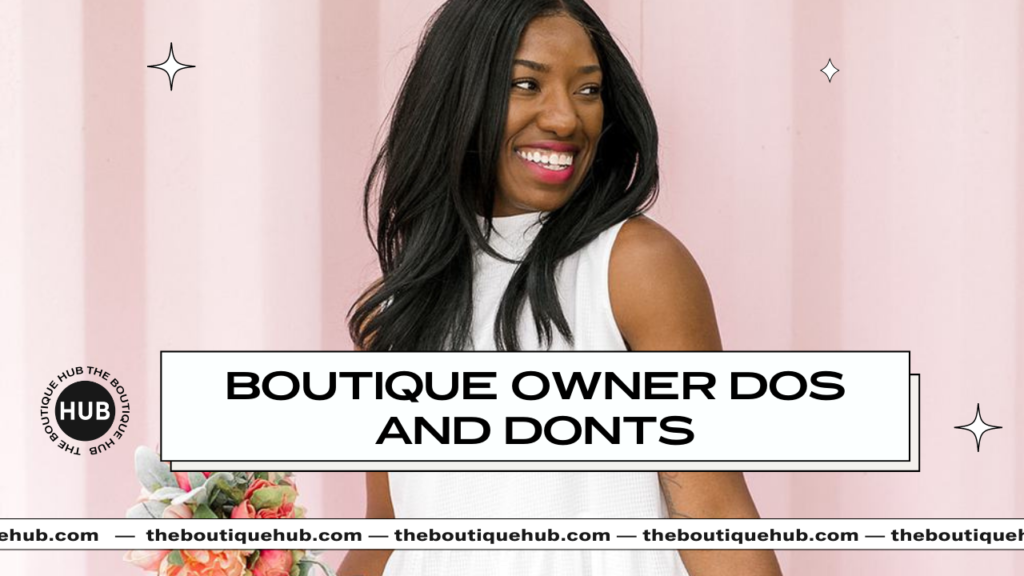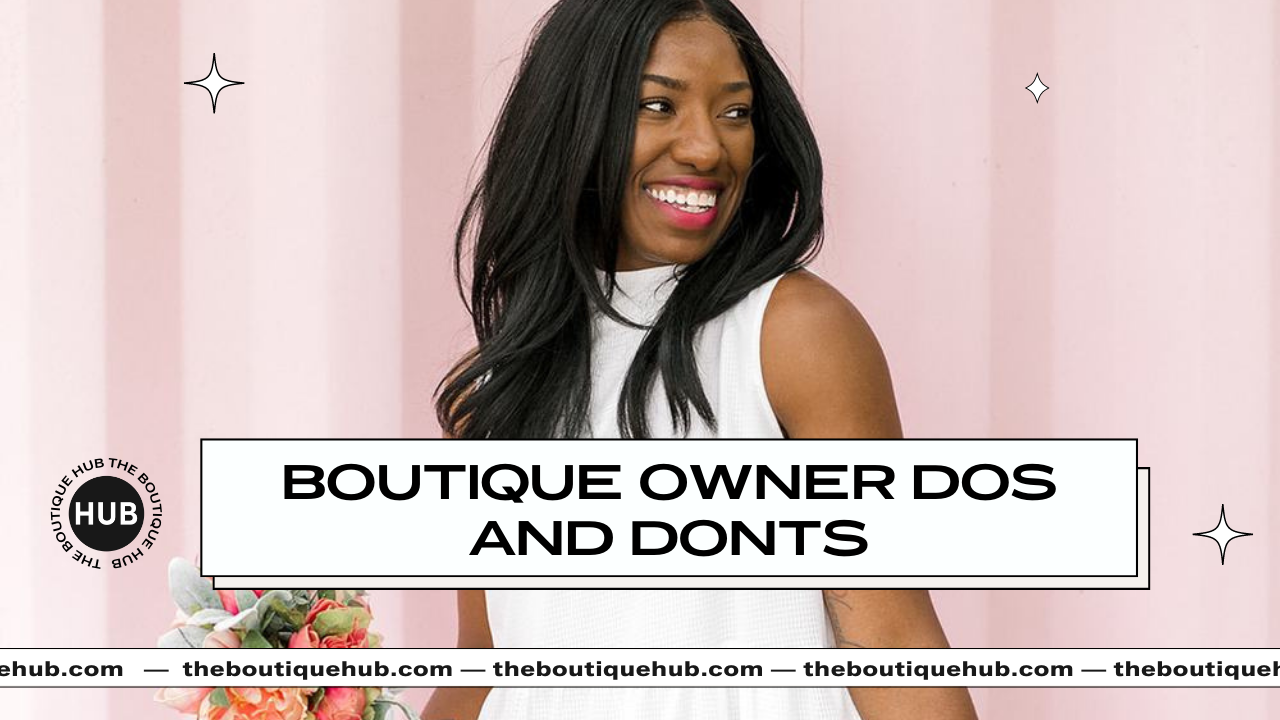 What next?
We know what it's like to start, run, grow and scale your boutique business, and work with thousands of boutique owners every single day inside of The Boutique Hub. If you'd love more resources to help you on your business venture, join us inside, listen to our boutique business podcast, YouTube videos….or use our foolproof getting started program, Boutique Owner Basics.
Have a question? Ask us anytime, and be sure to get on our email updates list for the latest boutique industry news and tips weekly!
Related Posts: