Today Baylee Cordero, Owner of Baylee Rose Boutique, joins us for My Experience with Starting a Boutique. Baylee started her boutique because she felt there were no clothing options in her community that made mothers feel beautiful inside and out, and she wanted to change that! Baylee goes over the ups and downs of starting a boutique, being a mother & a business owner, and what authenticity means to your customers. Tune in for even more advice and personal stories from Baylee!
>> EPISODE 247 – LISTEN NOW ON iTunes <<
Don't Have iTunes? Listen on Libsyn here
See the Full Boutique Chat Podcast Website here
Main Points:
---
Building your business with a WHY will make you more successful.
Consistency is key! High-quality images that are consistent with your brand will help take your boutique to the next level.
Set your boundaries! Know when it's time to shut the computer and take time with your family and friends.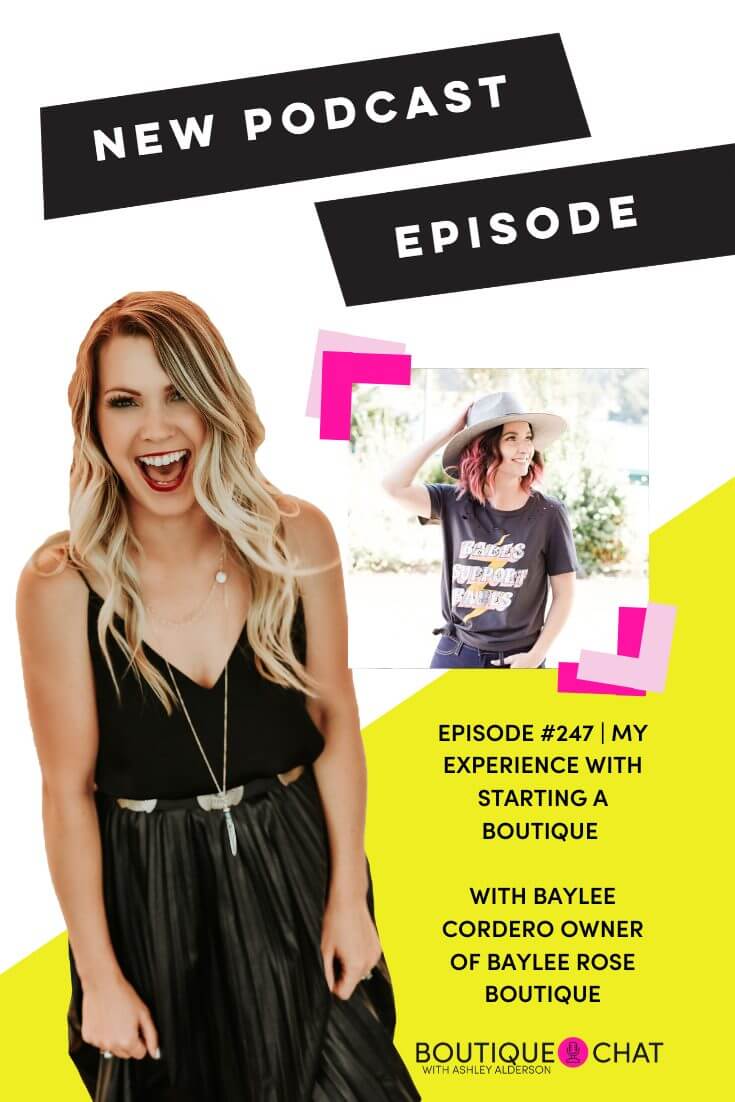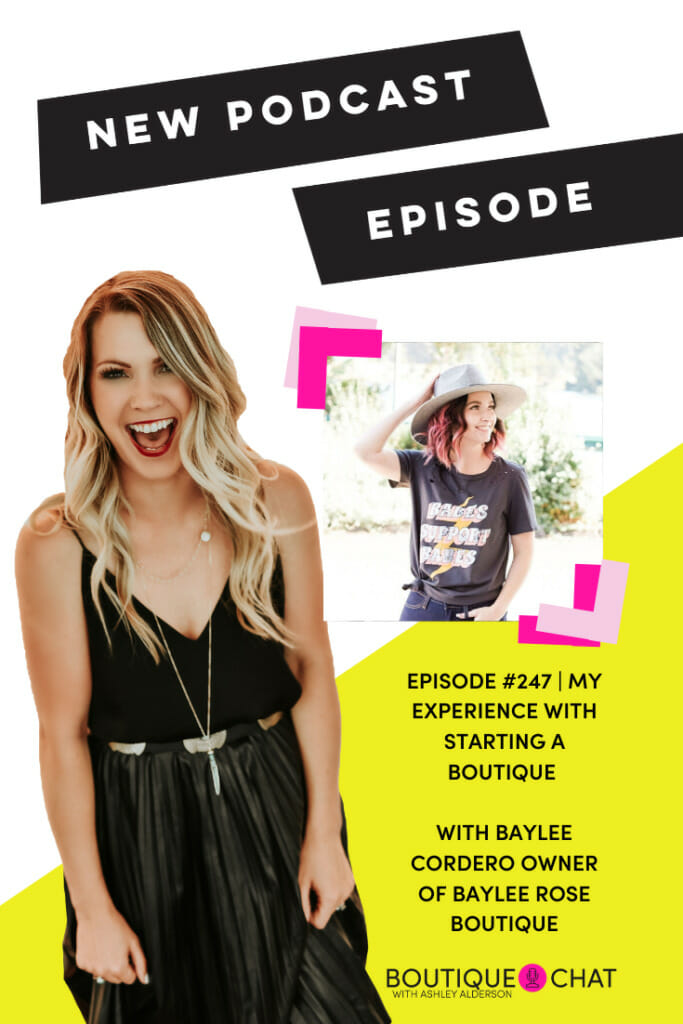 Favorite Quotes:
---
"You don't have to be a mega boutique to be successful" – Bayleee Cordero
"I not only wanted to build myself up through fashion but help build other women up who were struggling through the same thing"- Bayleee Cordero
Follow her on Instagram at @bayleeroseboutique and follow the link to her website!
---
Join the Hub for more training, information, and connections.
www.theboutiquehub.com/join
Use the hashtag #AskAshley on Instagram, or tag her at @ajalderson or @theboutiquehubto suggest topics for the podcast and let us know what you thought about this episode!
Want to be our listener of the week? Then Subscribe to our podcast and after that, leave us a review on iTunes Apple Podcasts here!
Original Air Date: February 25th, 2019
Do you love My Experience with Starting a Boutique? Let us know what you think about our show and help spread the word about the #BoutiqueChat Podcast.
Related Posts: