Today Sara Burks, Director of Education and Partnerships at the Boutique Hub and Ashley Alderson, founder of the Boutique Hub, go over how you can be Managing COVID-19 and Your Retail Business. Sara and Ashley have been listening to all of your questions concerning your retail business and the effects COVID-19 has had on it. In today's podcast, they over your top 16 frequently asked questions. This includes topics such as operating your business virtually, where to cut costs right now, and what is changing in currently changing in retail. But there's even more information than that, so tune in and bring along your notebook!
Check out the video of Sara and Ashley's Podcast here!
>> EPISODE 256 – LISTEN NOW ON iTunes <<
Don't Have iTunes? Listen on Libsyn here
See the Full Boutique Chat Podcast Website here
MAIN POINTS:
---
Right now you have the most captive audience you've ever had. It's time to build relationships with your customers because they are going to come back to those who they know and trust.
Right now is the perfect time to create content around product education. This can be try on videos, lives, or some sort of interactive game on your social media channels.
Be willing to adapt and try new things again. Your customers continues to grow, and so does your business. For example, If comment selling didn't work 3 months ago, it doesn't mean it won't work now!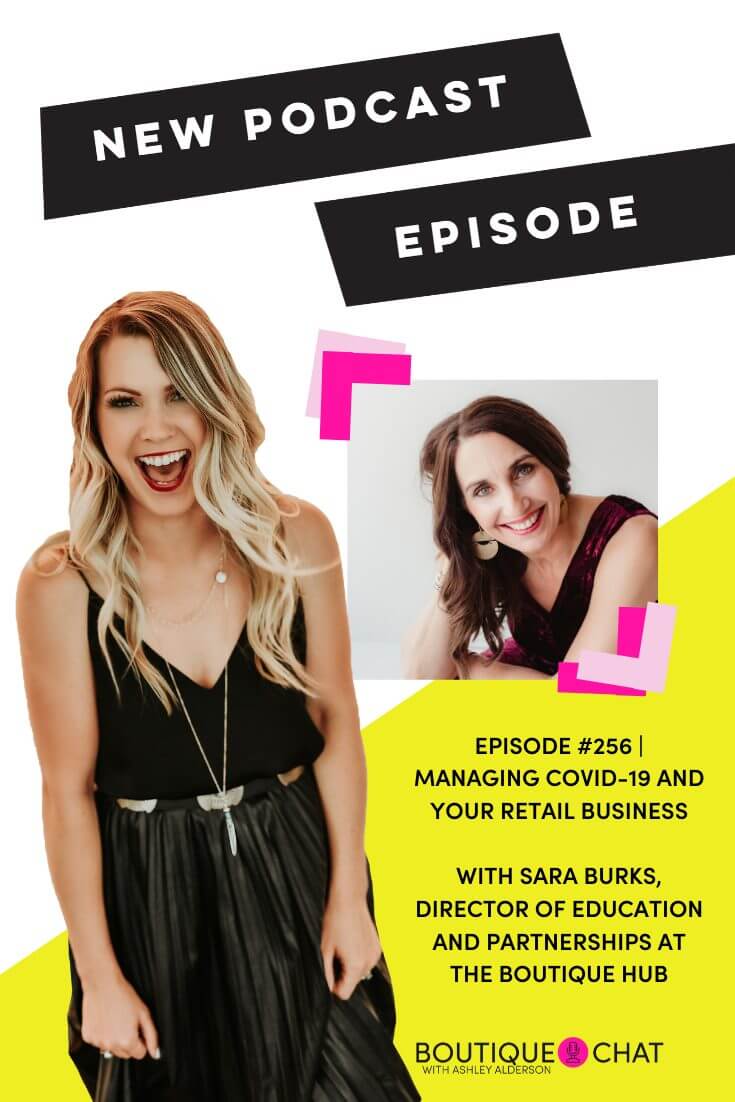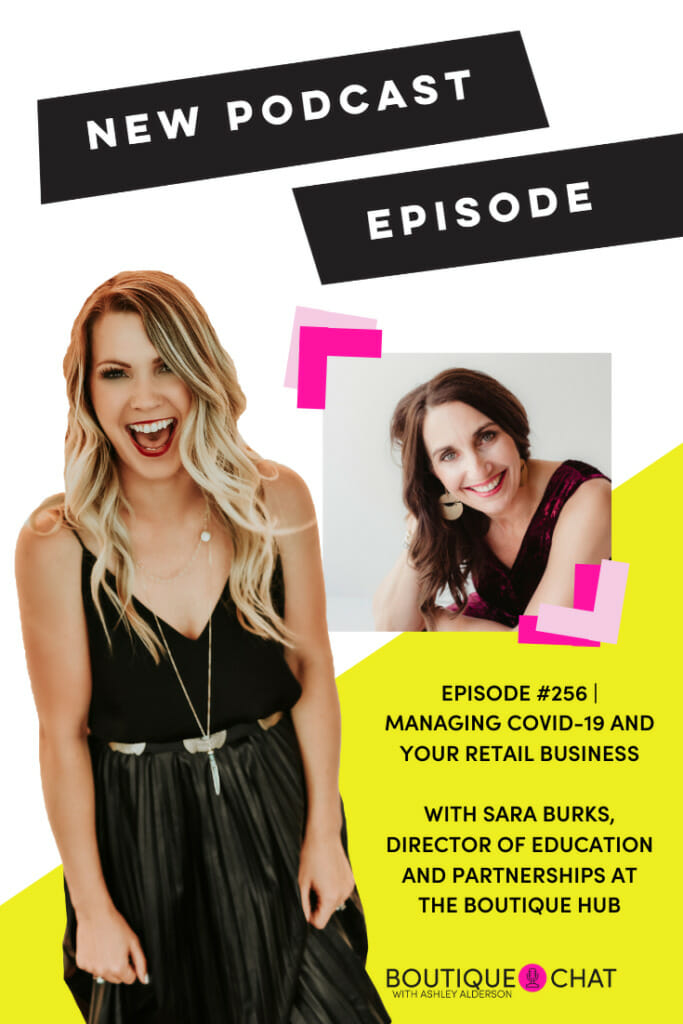 FAVORITE QUOTES:
---
"There are so many boutiques who are thriving through this because they've been the entrepreneur who solves the puzzle. Entrepreneurs do that better than anybody else, they solve problems." – Ashley A.
"Now is the time to serve your customers. It may not be so product-driven as much as it is product education. This may be fun content that can be entertaining to them, ere they are continually drawn to you, they don't feel like their whole mission in life is to exist so you can sell them something." – Sara Burks
"Show up, get present. It doesn't have to be perfect. Get on video, be authentic and do the things to show you are alive in your community and be real with the ups and downs of it all."- Ashley A
Click here for 17 Dos & 20 Don'ts Specifically Designed for the Savvy Retailer!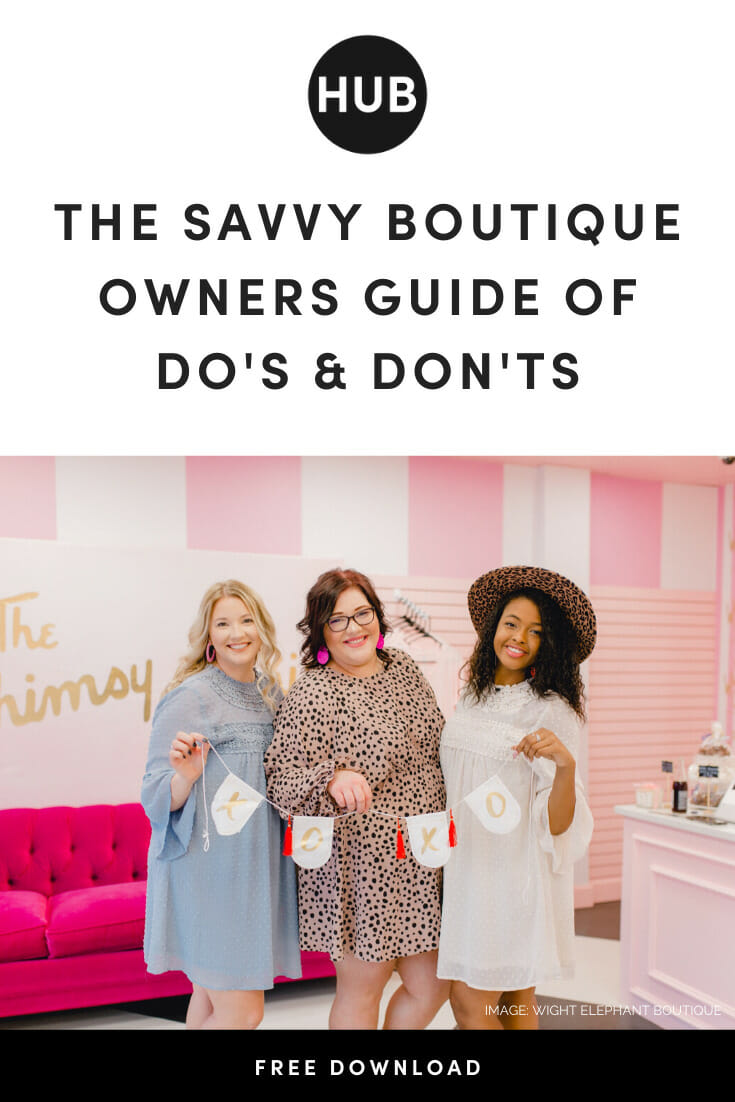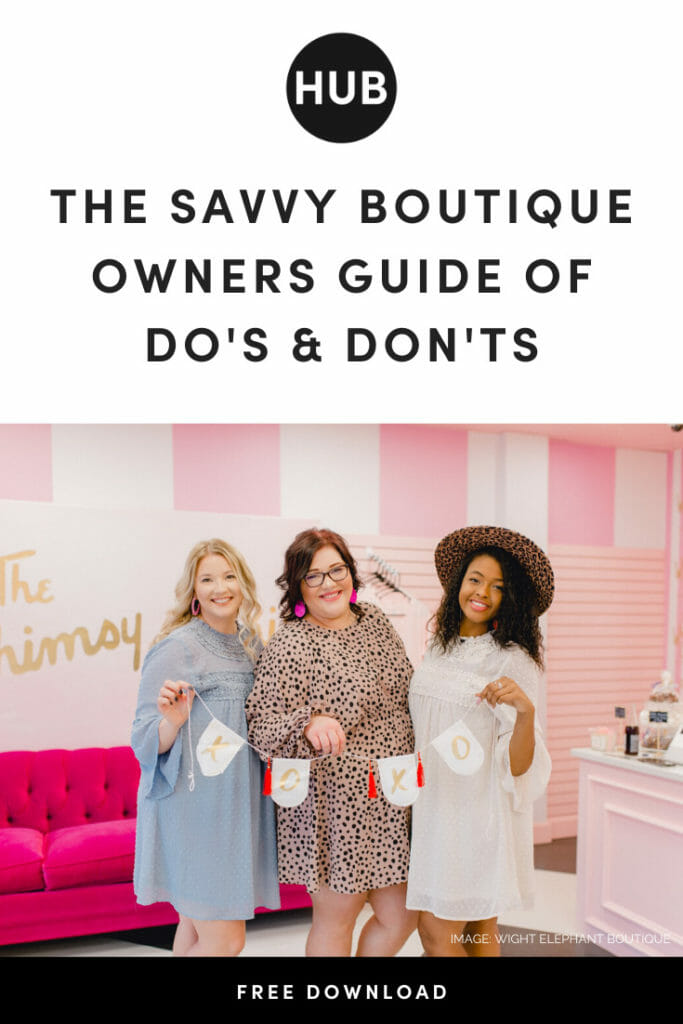 SIGN UP FOR EMAIL UPDATES ON OUR WEBSITE:
https://theboutiquehub.com/boutique-summit-2020/
Join the Hub for more training, information, and connections.
www.theboutiquehub.com/join
Use the hashtag #AskAshley on Instagram, or tag her at @ajalderson or @theboutiquehubto suggest topics for the podcast and let us know what you thought about this episode!
Want to be our listener of the week? Then Subscribe to our podcast and after that, leave us a review on iTunes Apple Podcasts here!
Original Air Date: April 21st, 2020
Do you love the details Managing COVID-19 and Your Retail Business? Let us know what you think about our show and help spread the word about the #BoutiqueChat Podcast.
Related Posts: