Jocelyn McClellan is an entrepreneur who has built multiple online businesses, an influencer with over 100,000 followers on YouTube and Instagram, and a true go-getter. She has been a speaker at the virtual Boutique Summit, attended Retail Bootcamp, trained in the Boutique Hub, and now I'm so excited to also have her on the podcast!
Grab a pen and notebook and listen in as Jocelyn shares so many tidbits in this episode, including the importance of authenticity and trust in the online space, how she cultivates that trust among her customers, and why she values community over competition. We also dive into some of the easy things that boutique owners should avoid to be successful, and Jocelyn tips to reach out to influencers you want to work with.
>>Cultivating Community Over Competition – LISTEN NOW ON iTunes <<
>> Cultivating Community Over Competition – LISTEN NOW ON Spotify <<
See the Full Boutique Chat Podcast Website here
Watch the interview on YouTube:
What You'll Learn In Cultivating Community Over Competition:
---
Why Jocelyn focuses on authenticity online.
How learning to trust herself has propelled her success online.
Her strategy with direct sales.
How to successfully work with other boutique owners.
How to reach out to influencers.
Why Jocelyn decided to start her own boutique while still collaborating with others.
How boutique owners can make sure they're hitting the mark for customers.
What community over competition really means.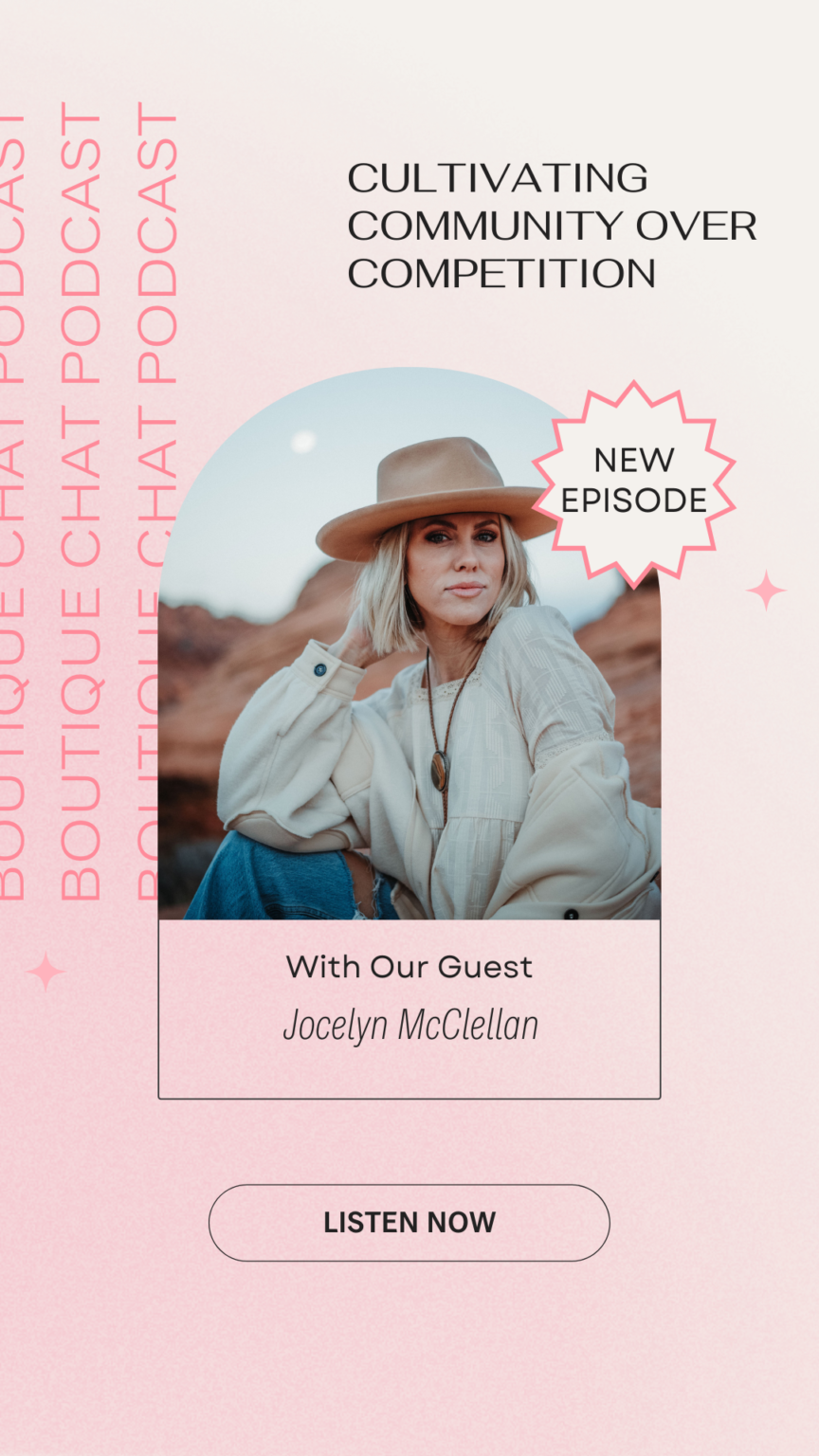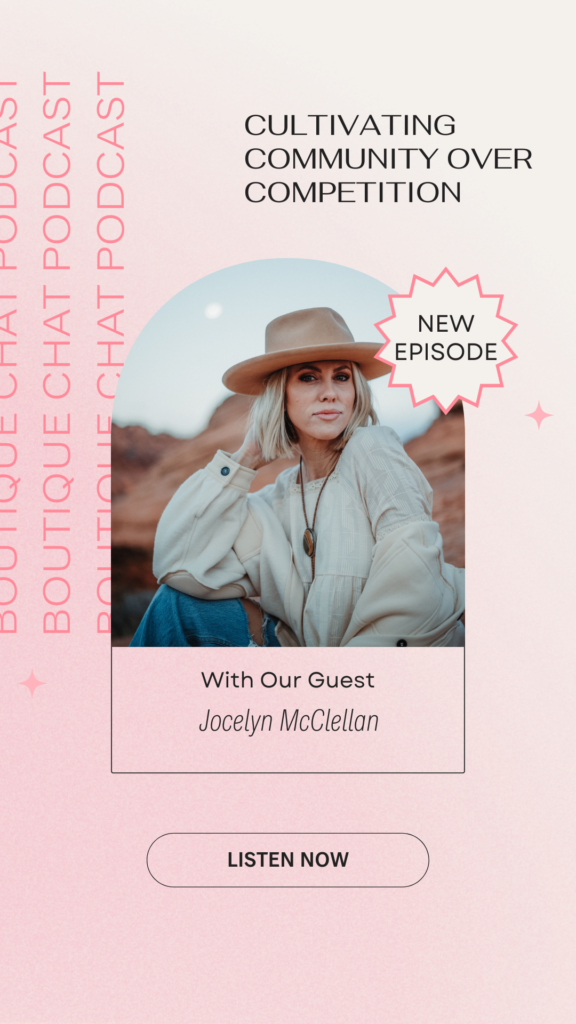 Favorite Quotes
"I had to come to terms with trusting myself and learning to love myself all over again." – Jocelyn McClellan [7:25]
"I never want anybody to feel like they're not good enough to talk to me, ever." – Jocelyn McClellan [15:00]
"It pays to work with companies that you want to support." – Jocelyn McClellan [20:30]
---
Resources:
---
Join the Hub for more training, information, and connections.
www.theboutiquehub.com/join
Use the hashtag #AskAshley on Instagram, or tag her at @ajalderson or @theboutiquehub to suggest topics for the podcast and let us know what you thought about this episode!
Do you love the Boutique Chat Podcast?! Subscribe to our podcast and after that, leave us a review on iTunes Apple Podcasts here!

Original Air Date: March 15th, 2022
Do you love the details of Cultivating Community Over Competition? Let us know what you think about our show and help spread the word about the #BoutiqueChat Podcast.
Recent Posts: