Are you as addicted to journals as I am? I was introduced to Habit Nest through the Boutique Hub and I knew I had to have Lindsay McDermott, Chief Happiness Officer at Habit Nest, on the show. She joins me today not only to talk about journals, but also to discuss what it takes to be a business owner and cultivate successful habits for life, business, health, family—everything!
Grab a seat, get comfortable, and listen in to an open and honest conversation about what it takes to be successful on a daily basis, as well as how to survive chaos with six kids. Lindsay also shares some of the science behind what makes for successful habits and takes us through why journals are a great addition to sell in stores, online, or even in live sales.
>>Cultivating Successful Habits For Life and Business– LISTEN NOW ON iTunes <<
>>Cultivating Successful Habits For Life and Business – LISTEN NOW ON Spotify <<
See the Full Boutique Chat Podcast Website here
Watch the interview on YouTube:
What You'll Learn From Cultivating Successful Habits For Life and Business
The tangible ways we can cultivate gratitude daily.
How Habit Nest started.
The different content found in the Habit Nest journals.
How to get started with journaling.
The science behind what makes habits stick.
The daily habits that the most successful tend to have in common.
How to use journals to help kids deal with emotions.
The habits and daily routines that Lindsay has established to control the chaos.
Favorite Quotes from Lindsay McDermott
"It takes 60 days to establish a habit. We chose 66 because we're extra." – Lindsay McDermott [12:50]
"It's not about being perfect, it's about doing what helps you progress in your life." – Lindsay McDermott [13:20]
"What is something that is going to help me in the future?" – Lindsay McDermott [17:20]
---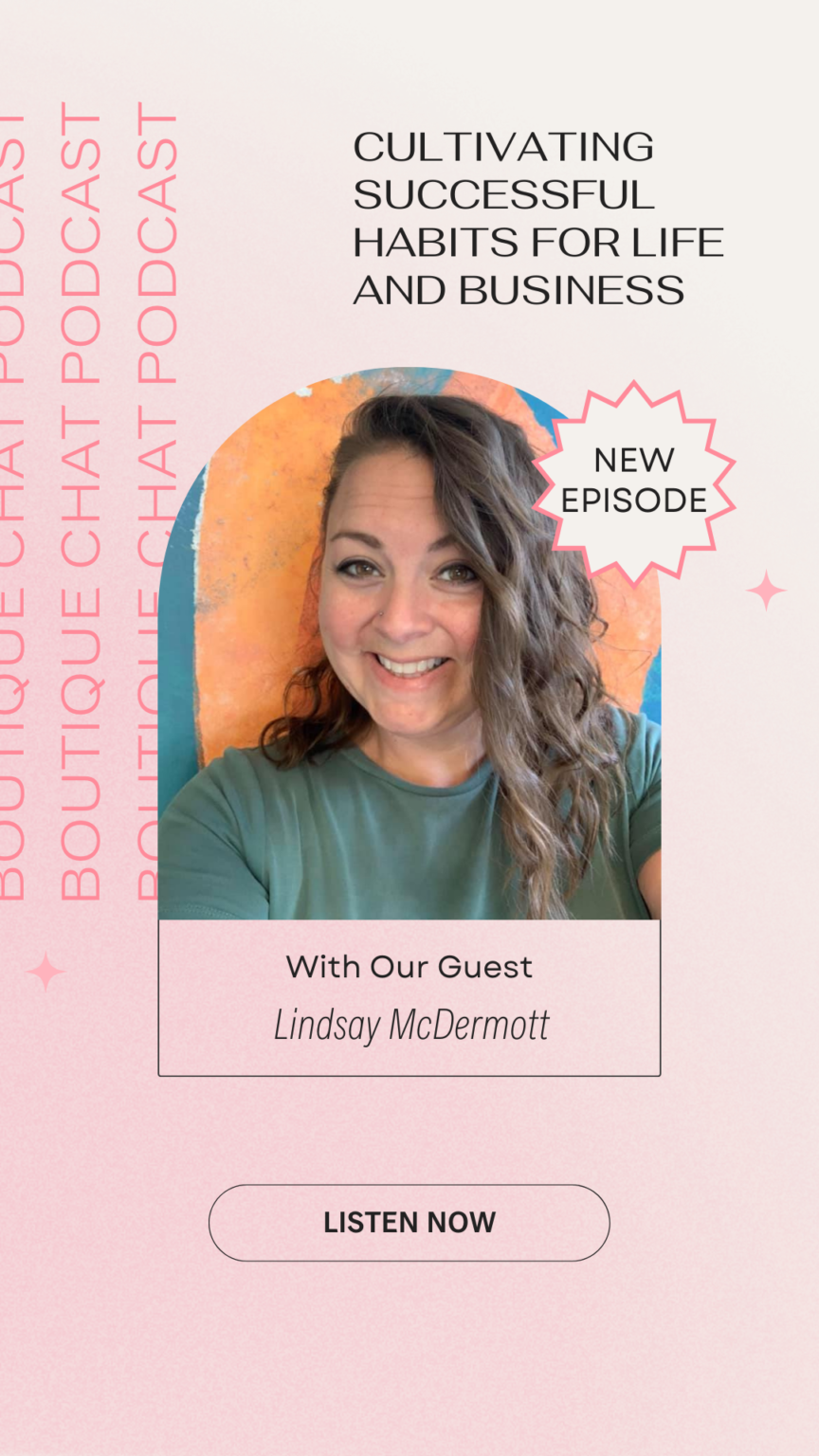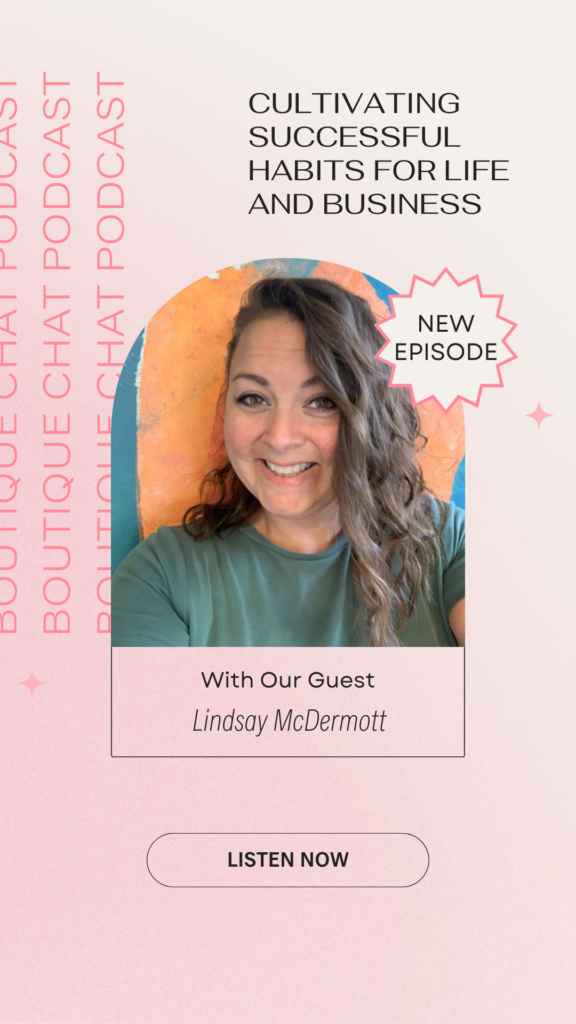 Resources Featured In This Episode:
Use TBH25 for 25% off our ecommerce store or, if you're wanting to carry us in our store, email me at [email protected], mention listening to this podcast, and I'll give you our current promo for retailers!
---
Join the Hub for more training, information, and connections.
www.theboutiquehub.com/join
Use the hashtag #AskAshley on Instagram, or tag her at @ajalderson or @theboutiquehub to suggest topics for the podcast and let us know what you thought about this episode!
Do you love the Boutique Chat Podcast?! Subscribe to our podcast and after that, leave us a review on iTunes Apple Podcasts here!

Original Air Date: June 28th, 2022
Do you love the details of Cultivating Successful Habits For Life and Business? Let us know what you think about our show and help spread the word about the #BoutiqueChat Podcast.
Recent Posts: