Today Bobby Angilella, co-founder of Slick Text, joins us for the Dos and Don'ts of Text Message Marketing. He goes over all the guidelines of text message marketing and how you can create the most successful marketing strategy. Bobby also talks about the frequency of your text messages, setting up appropriate formate, measuring redemption and so much more! After this episode, you will know all the tools needed to create an AMAZING text message marketing strategy, so bring along your notebook!

>> EPISODE 243 – LISTEN NOW ON iTunes <<
Don't Have iTunes? Listen on Libsyn here
See the Full Boutique Chat Podcast Website here
Main Points:
---
No one can take control over your text message lists, once you send that message, it is going to reach customer!
NEVER send to many text messages! (1-3 tops, per month)
You don't want to try and sell every time you send out a text, make sure you switch up the content to keep your audience engaged.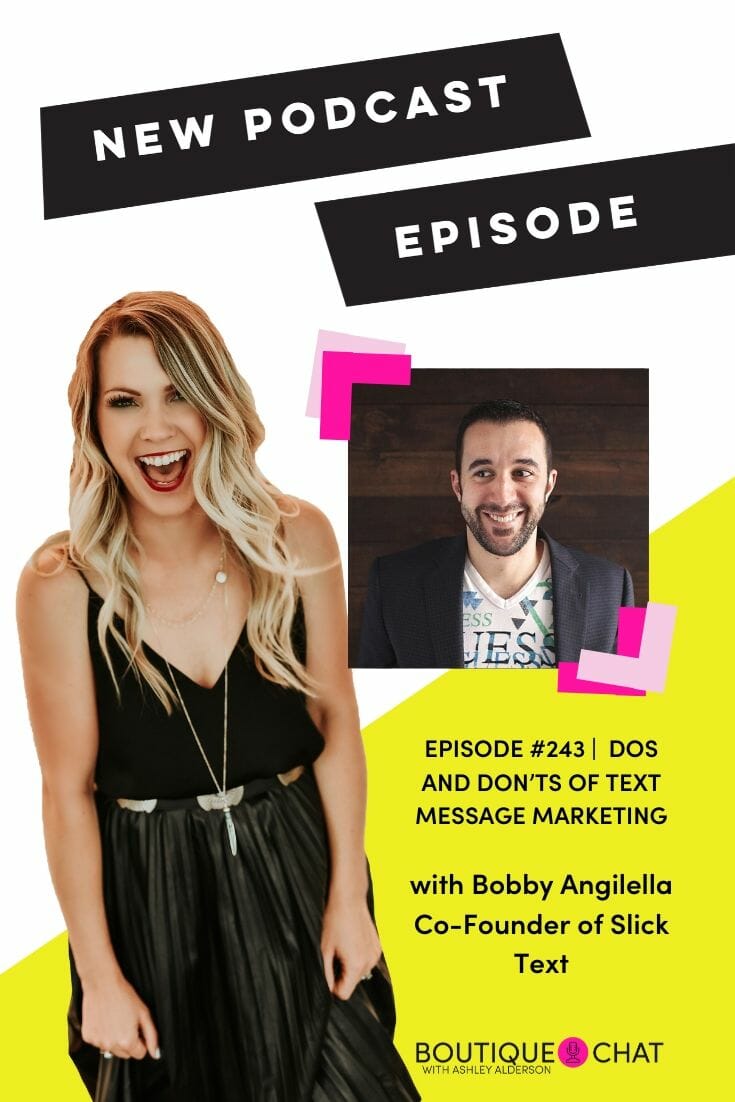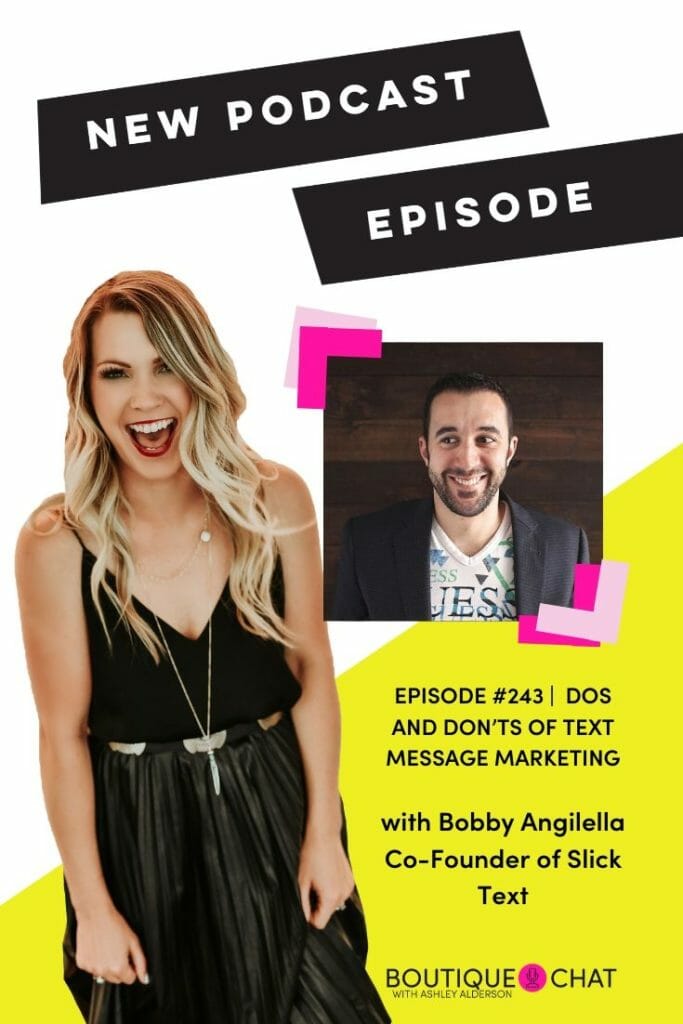 Favorite Quotes:
---
"If you send more messages then what the norm is for that industry…. Number one your response is going to go down, number 2 you're going to see you're opt out rate spike."-Bobby
"You have to remember these are real people, at the end of the day they don't want to be receiving messages from Macys (stay away from being cold and disconnected!)" -Bobby
Click here to learn more about Slick Text Marketing!
Follow them on Instagram @slicktextmarketing
Follow the link for more Slick Text Marketing tools!
Join the Hub for more training, information, and connections.
www.theboutiquehub.com/join
Use the hashtag #AskAshley on Instagram, or tag her at @ajalderson or @theboutiquehubto suggest topics for the podcast and let us know what you thought about this episode!
Want to be our listener of the week? Then Subscribe to our podcast and after that, leave us a review on iTunes Apple Podcasts here!
Original Air Date: January 28th, 2019
Do you love Dos and Don'ts of Text Message Marketing? Let us know what you think about our show and help spread the word about the #BoutiqueChat Podcast.
Related Posts: