Today Alana Stohr, Owner of Eleven Oaks Boutique, joins us for Key Tips for Creating a Successful Online Boutique. Alana had spoken at the Boutique Summit and she's back to give even more insight on what it takes to create a successful business. She goes over how important brand consistency is, how gratitude will grow your business and explains why it's so important to have a good team. Tune in to hear even more about Alana's journey in growing a successful online boutique!
>> EPISODE 244 – LISTEN NOW ON iTunes <<
Don't Have iTunes? Listen on Libsyn here
See the Full Boutique Chat Podcast Website here

Main Points:
---
Stay true to your brand! Create consistency in your images so you can create a recognizable brand.
It's so important to express your gratitude to your customers so they actually know how much you appreciate them.
Take your time in finding the right employees, a good team is a key to success.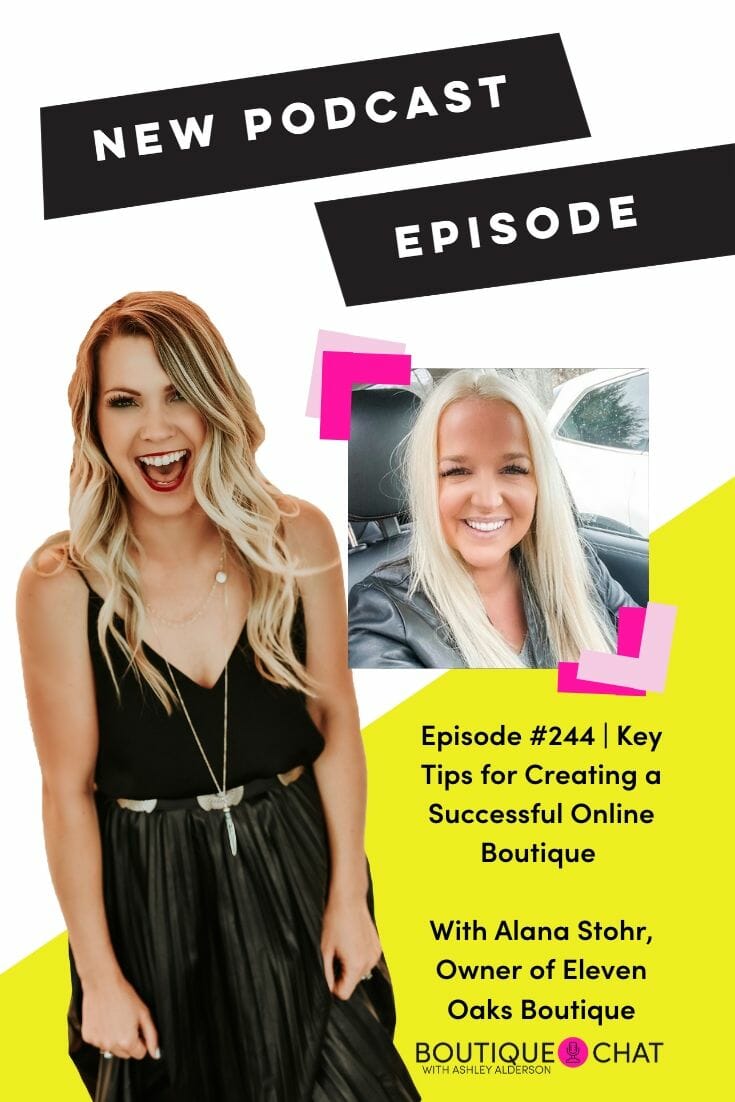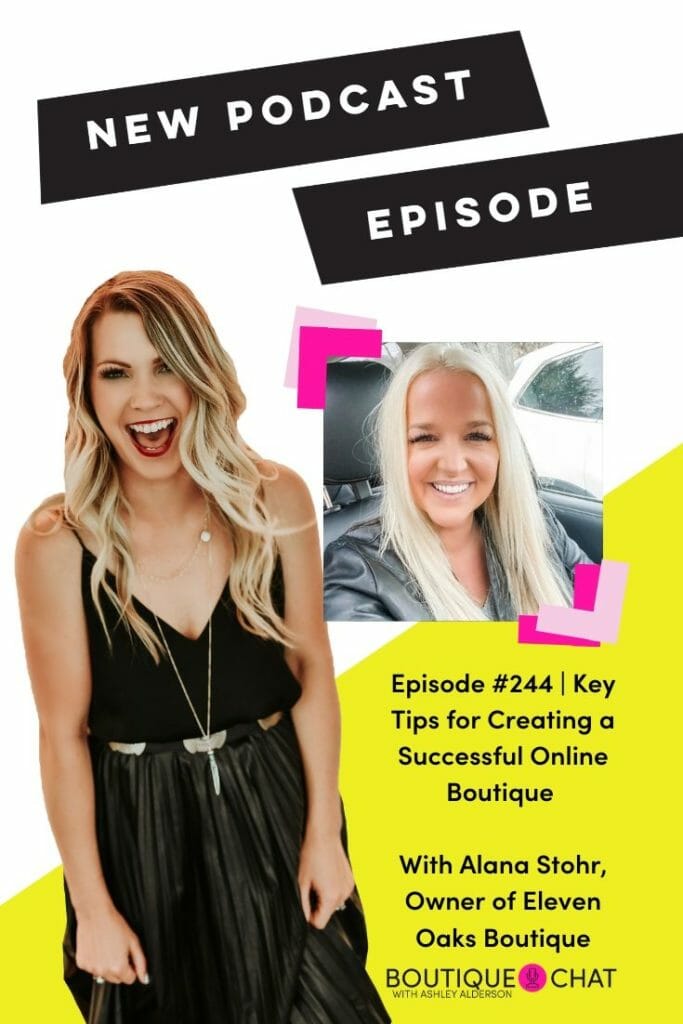 Favorite Quotes:
---
"I think it's super important to keep that personal touch and express gratitude to your customers to really let them know that you appreciate them."-Alana Stohr

"You've got to have a good team, you got to learn to let go of all the small details and trust their judgment."-Alana Stohr

"Comparison is the theft of joy."-Alana Stohr
Follow her at @elevenoaksboutique!
Follow this link for Eleven Oaks Boutique's Website!

Join the Hub for more training, information, and connections.
www.theboutiquehub.com/join
Use the hashtag #AskAshley on Instagram, or tag her at @ajalderson or @theboutiquehubto suggest topics for the podcast and let us know what you thought about this episode!
Want to be our listener of the week? Then Subscribe to our podcast and after that, leave us a review on iTunes Apple Podcasts here!
Original Air Date: February 4th, 2019
Do you love Key Tips for Creating a Successful Online Boutique? Let us know what you think about our show and help spread the word about the #BoutiqueChat Podcast.
Related Posts: