How can you drive traffic to your shopify store… for free?
ONLINE TRAFFIC – "yes please!"
FOOT TRAFFIC – "I need it now!"
SHOPIFY TRAFFIC – "That would be nice!"
RUSH HOUR TRAFFIC – "You can keep that!"
At some point, every retailer faces the problem of not getting enough traffic to their website. Weather you are trying to get your first customer to your website or you 10,000th customer, knowing strategies to drive traffic to your shopify store is crucial to success. With an optemized website, more traffic will result in more conversions and sales, cha-ching!!
Here at The Boutique Hub, we are dedicated to supporting businesses, retailers, and boutiques thrive with a community, support, and education. Today we've got you covered with 15 proven ways to drive traffic to your shopify store.
15 Proven Ways to Drive Traffic to Your Shopify Store
Utilize Social Media
Segment + Automize your Strategy
Explore Traditional Marketing
Collaborate
Utilize Social Media
Focus on Engagement Over Likes
Work on asking more questions, sharing more behind the scenes, building relationships, videos, try on sessions and getting to know your customers more than you sell to them. Money follows eyeballs, and the more engagement you dive the more the algorithm will allow you to reach viewers. Giveaways are still a great tool to use weekly to drive simple engagement and reward action takers, training your customers to engage with you with or without prompting.
Don't Forget About Pinterest
The most underrated social channel, Pinterest is often forgotten about as a key driver of
traffic. More than just a social platform, Pinterest is a search platform. Use the Tailwind
app to sit down for an hour a week to schedule out 10 pins per day from your site. Put them into the smart loop tool to keep each pin going to multiple boards over time. The algorithm rewards consistent pinning, repinning, new engagement and keyword content. Be smart with your keywords, keyword phrase being searched on Pinterest and use it in your description, and add 2-3 hashtags. With consistent activity, you'll soon see Pinterest sending consistent traffic to your site!
Feature your Customers
Ask them to model for special events (Fashion Shows, Breast Cancer Awareness, celebrate them for HS or College sports teams), the more you feature them, the more they will share! Invite them to use your hashtag or take selfies with your products daily, and reward them with giveaways, surprises and by featuring them on your channel. This creates viral content that they will share.
Utilize Instagram Story Features
Polls, Y/N made this or that questions, quizzes, question box or other engagement tools ask the viewer to click into your story. The more engagement, the more story reach will grow. Don't let your stories get one-sided, involve the viewer into your daily content and have fun with them like a friend sitting next to you on the couch! Use This or That, Be The Buyer, or any other engagement method that asks your viewer to click and choose what they like best! Even if these aren't related to your products, we use them at The Boutique Hub daily just for interaction and to get to know our customers.
Segment + Automize your Strategy
Segment your Customers
People want to feel special, and you make them feel that way by speaking to them directly, not painting them with a wide brush. That's why segmentation matters. Speaking to your followers of certain sizes as one, those who like certain brand releases, locals vs online customers, repeat shoppers vs lookers. Make sure your email marketing software is set up with appropriate customer tags or segmented lists, and automation to get new customers or followers tagged appropriately so you can send not just one email blast that gets you a 15% open rate, but 5 segmented emails that each get a 30% open rate to smaller lists. Your ROI will be great the more you can make your customers feel special.
Drive Traffic In Your Sleep with Automation
Just as important as it is to segment customers, the automation you create can help communicate with these groups for you and while engaging them, drive more sales. With your segmented customers, create automations for first time purchase thank you's, welcome to the list thank you's, abandoned cart, birthday club, anniversary since subscribing, and get-backs for customers not purchasing in the last 60-90 or more days.
Facebook Messenger Bots
Tools like Octane AI or ManyChat enable you to create marketing lists much like your email list, on Facebook Messenger. You can send messages, ask questions, highlight new videos, promotions or just say hi. Start using Messenger in a simple way like enabling the Facebook Messenger Sales Channel in Shopify for shipping notification updates via Messenger, then build segmented lists and messages with a tool mentioned above.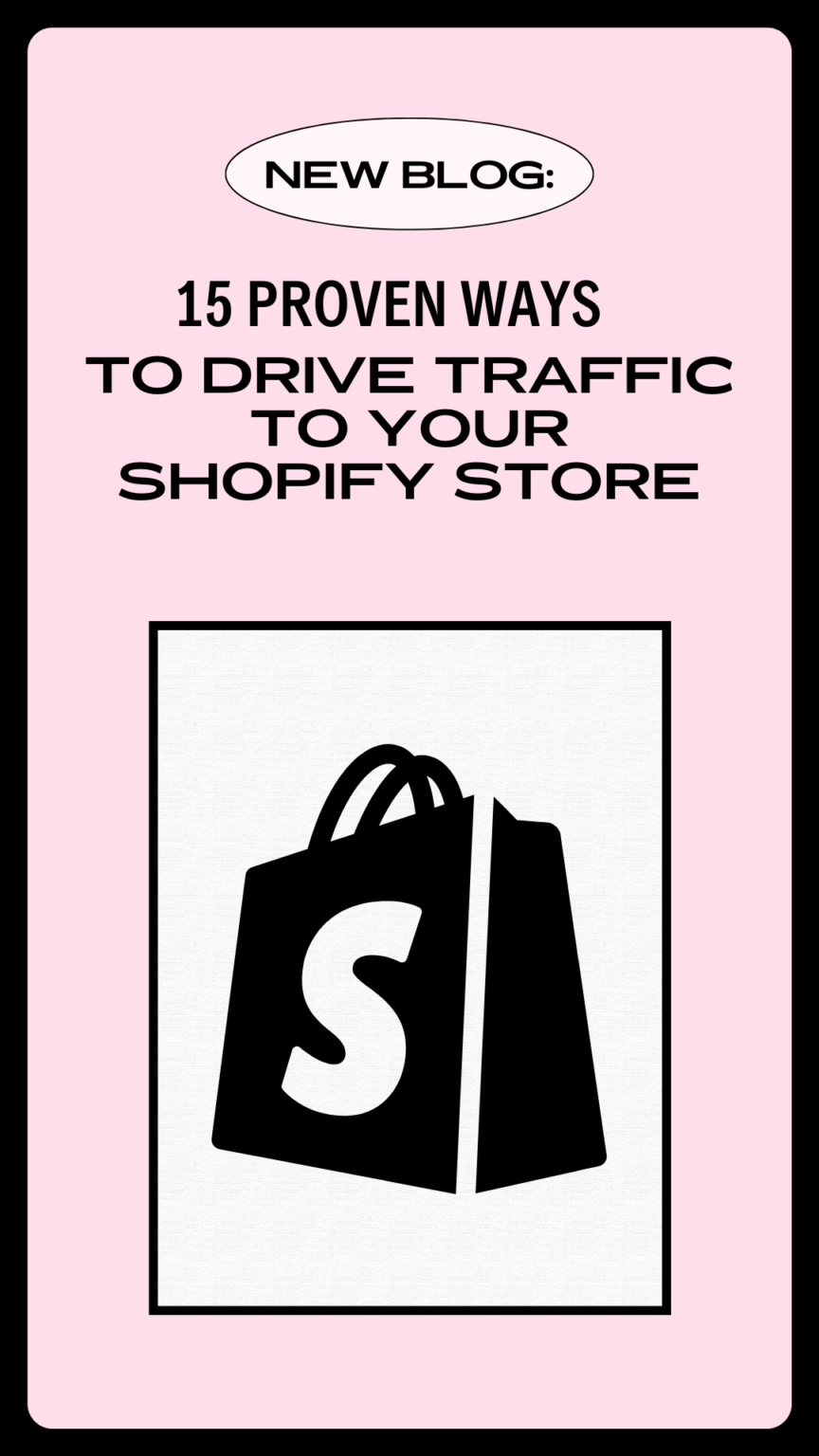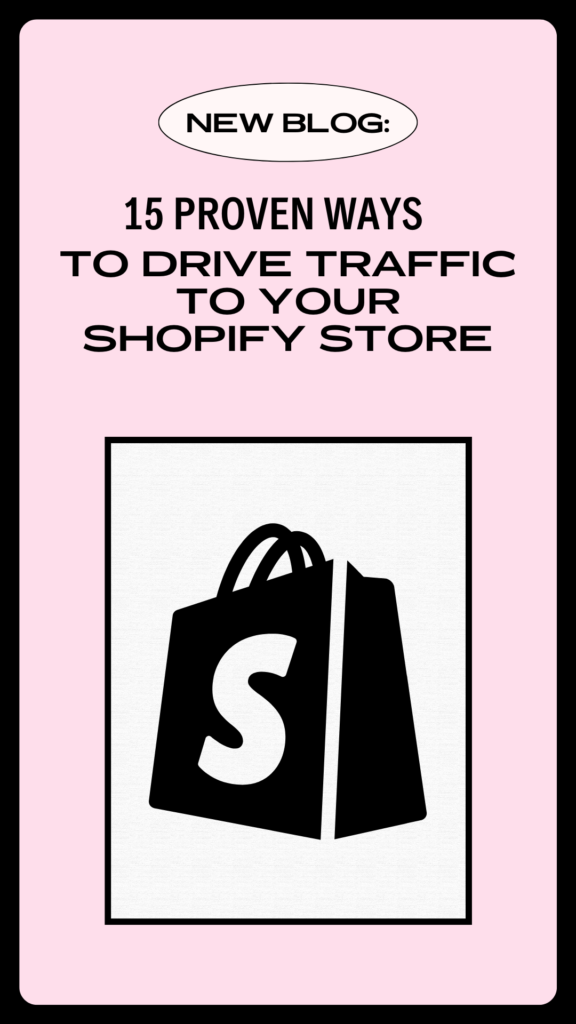 Explore Marketing Options
Send Physical Thank You's
Think about your trips to the mailbox. How much 'happy' mail do you get vs bills? As we've turned to email for the vast majority of communication, there is still opportunity to physically mail things to your customers. Whether it's your Holiday cards, or a monthly promo, or even a quarterly thank you and discount or lookbook to your top 20 to 100 customers. Studies show, physical coupons and lookbooks get redeemed just as much as online offers, so keep them coming!! How many Victoria's Secret Free Panties cards do you have in your purse right now? It works!
Call Your Top 20 Customers
Getting personal with your customers and making them feel important is key to driving traffic. Take the time to call your top 20 customers twice a year to ask them how they're doing, or tell them that you just got an item in and immediately thought of them. This will not only make their day, but is a great way to build that customer loyalty.
Set Up Retargeting Ads
Set up Facebook Retargeting Ads, to make sure all of the organic traffic you are working hard on driving every day is getting retargeted if they do not purchase from you. Use the catalog sales ad feature (with your Shopify products set as a sales channel with Facebook), this simple ad type will walk you through step by step set up. Use the choice to target anyone who has viewed product but not purchased, set up your layout to carousel, and make sure your copy is fun and inviting. With a simple $5 per day budget, you can bring back customers 7x more likely to convert!
Collaborate
Host a Pop Up with another local business
Whether it's a bar or a tire store, the opportunities to collaborate are endless! Share across social media, create package offers, share photoshoots and engage one another's customer lists!
Invite Local Makers Into Your Space
Your community is likely full of talented artisans, makers and creatives. Look for the makers you can collaborate with by hosting a popup in your space, and cross promote to reach one another's customer lists with each event.
Collaborate with Another Boutique for a Giveaway, Event, or Guest Blog Post
Community over competition at its best is when like boutiques work together to serve similar customers. Most customers shop from multiple boutiques, not just their one and only favorite. Knowing this, work with other stores for a giveaway, a trend blog post, or an event to serve your greater audience.
Join Engagement Groups
Whether you leverage Tailwind Tribes, or in a small Facebook Group to share Instagram posts or Pins, leverage your friends and connections to engage with and share your content while you share theirs. Building quick engagement and more engagement will help push your content and reach even further!
Give a Discount to Teachers, Nurses, etc.
Host an event, give them special coupon cards to use and share with friends, host closet cleanouts or feature them in your marketing. The best traffic you can get is word of mouth, so build close relationships in places where women are more likely to tell their friends about you!
Want More Tips on How to Drive Traffic to Your Shopify Store?
Use our FREE instant download jam-packed with tips on how to drive traffic to your shopify store.
We hope you liked this blog on 15 Proven Ways to Drive Traffic to Your Shopify Store. Follow along on Instagram for more content!