Episode #217: Today our host Ashley Alderson, Founder of The Boutique Hub and Sara Burks, Director of Partnerships and Education at The Boutique Hub, go over Boutique Owner Myths Debunked. No matter where you are at in your business journey, it's always good to go back to the playbook. Sara and Ashley cover loads of useful info, such as the importance of knowing your numbers, moving inventory, and so much more!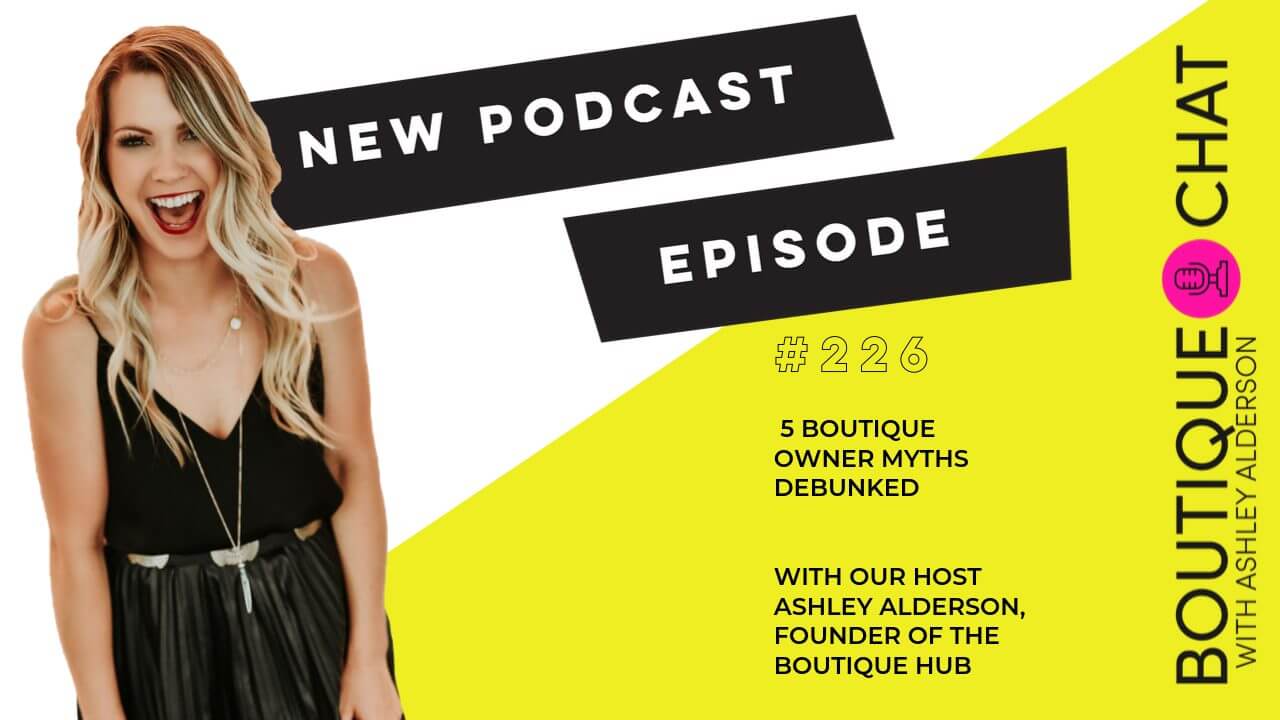 RESOURCES MENTIONED:
RETAIL BOOTCAMP:
https://www.theboutiqueuniversity.com/retailbootcamp
>> EPISODE 217 – LISTEN NOW ON iTunes <<
Don't Have iTunes? Listen on Libsyn here
See the Full Boutique Chat Podcast Website here
MAIN POINTS:
---
Know your numbers! Being educated on your numbers transfers from the behind the scenes pricing of the product all the way to how you are marketing it.
Asking yourself WHY? If a product isn't moving, look further then just "No one liked it."
Communication is key to your business, take to your employees and more importantly listen.
FAVORITE QUOTES:
---
"People want to do business with people, so how are you going to stand out." – Ashley
"It comes down to making a productivity choice, this is what I'm going to work on as CEO and this is what I'm going to outsource."- Ashley
"It comes back down to us as employers, that we need to open that line of communication and we need to listen." – Sara

FOR MORE ON THE BOUTIQUE HUB & BOUTIQUE CHAT
Join the Hub for more trainings, information, and connections.
www.theboutiquehub.com/join
Use the hashtag #AskAshley on Instagram, or tag her at @ajalderson or @theboutiquehubto suggest topics for the podcast and let us know what you thought about this episode!
Want to be our listener of the week? Subscribe if you love the show, then leave us a review on iTunes Apple Podcasts here!
If you enjoyed this article on Boutique Owner Myths, you'll love these articles.
Original Air Date: June 25, 2019
Love this episode? We would be so humbled to hear your review on Apple Podcasts or iTunes! Or, let us know below!